George Hohman Passes The Torch
Since 1988, when Turfscape was founded out of his parent's garage, George Hohman has been at the helm of the commercial landscape maintenance company. The company was founded with one thought in mind, "OPPORTUNITY". Building and growing the company first provided opportunity for George, but transitioned into providing growth, development, and opportunity to Turfscape employees. Turfscape has grown into the business that it is today because of Hohman's hard work and leadership. Although George will no longer be serving as president, he is excited for the future. The proverbial torch is being passed down to Bob Ramser, who was serving as the branch manager for Turfscape's Northeast Ohio Headquarters in Twinsburg.
Ramser decided to join the Turfscape team close to 20 years ago for the opportunity to grow and develop in the industry and as a professional. Something he was missing at his previous employer. Starting off in the field, his hard work and dedication earned him promotions to operations manager, account manager, branch manager and now president. For those of you who know Bob, or have worked with him, know exactly why he was chosen as the next leader of Turfscape. Bob is excited to continue to grow the company and create opportunities for the Turfscape team, much like the opportunity that was given to him.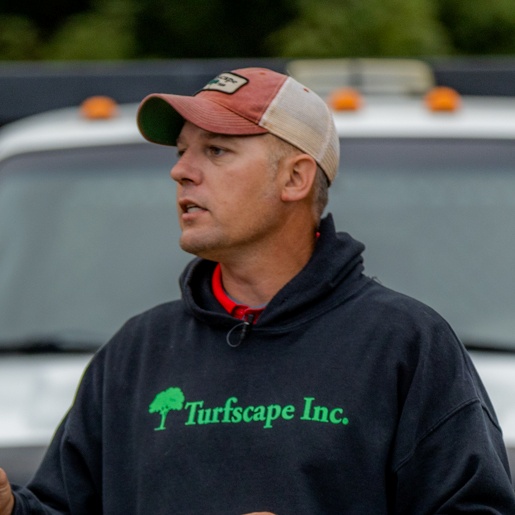 Bob Ramser
President
Bob Ramser is the President of Turfscape. As president he oversees the entire team and focuses on overall strategy, customer service, sales, employee retention, building relationships with employees and customers, and the day to day operations of the Turfscape branches. Outside of work, he enjoys playing golf, watching sports, being with family, and collecting cars.