There are some trees that need to be hardier than others.
These are the ones that grow in commercial property parking lots and near other concrete areas.
They have to thrive through heat, drought, traffic, compaction, and salt. You name it and they have to deal with it.
This is a job for a special tree. Let's take a look at the 4 best trees for parking lots in Ohio, as well as those you should steer clear of.
The 4 Best Trees for Commercial Parking Lots in Ohio
A large expanse of pavement needs something to break up the monotony.

Enter trees. They offer the perfect blend of greenery, as well as spring and fall color.

In addition to that, they offer a slew of benefits. They prevent soil erosion, boost nearby oxygen, reduce stormwater runoff, buffer wind, provide shade, and improve your property's overall appearance.

They just have to be tough to endure parking lot conditions. This means they can handle excess heat, possible drought, excess salt, and tons of traffic.

Parking lot trees also can't be messy, meaning they can't let a ton of fruit or branches fall on your customers' or visitors' vehicles or create a mess on concrete that people might pick up on their shoes and track inside buildings.

Here are 4 trees that we like to rely on to deliver great appearance, no mess, and can take all that parking lots can dish out.
1. American Hornbeam
The American Hornbeam is a relatively low-maintenance tree that grows to 30 feet tall with a 25-foot spread. It offers a low canopy and is a slow-growing tree.

This tree, found in USDA zones 3 to 9, enjoys full sun and adapts readily to dry conditions or poor soils. With a gray-brown bark and yellow to orange fall color, this multipurpose shade tree can add some great greenery to parking lots in Northeast Ohio.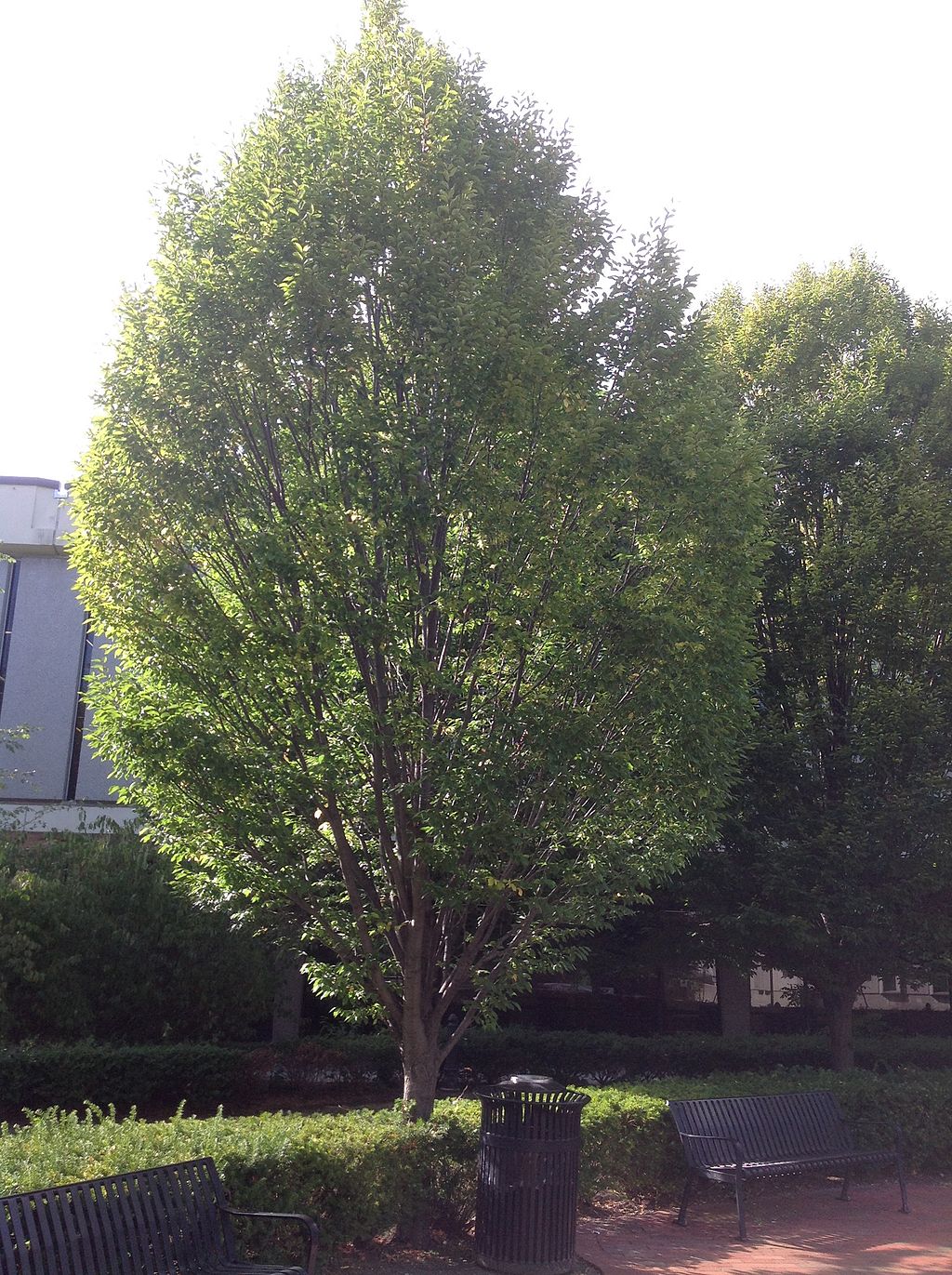 2. Thornless Hawthorn
Welcome a blanket of white flowers in spring with this tree, which makes an ideal parking lot accent.

Then showy red fruits cover the tree from early to late fall. The green, serrated, lobed leaves turn a brilliant orange in autumn.

Reaching 30 feet tall and 30 feet wide at maturity, this is a low canopy tree that loves full sunlight and is adaptable to both dry and moist conditions. It's also highly tolerant of urban pollution or city environments.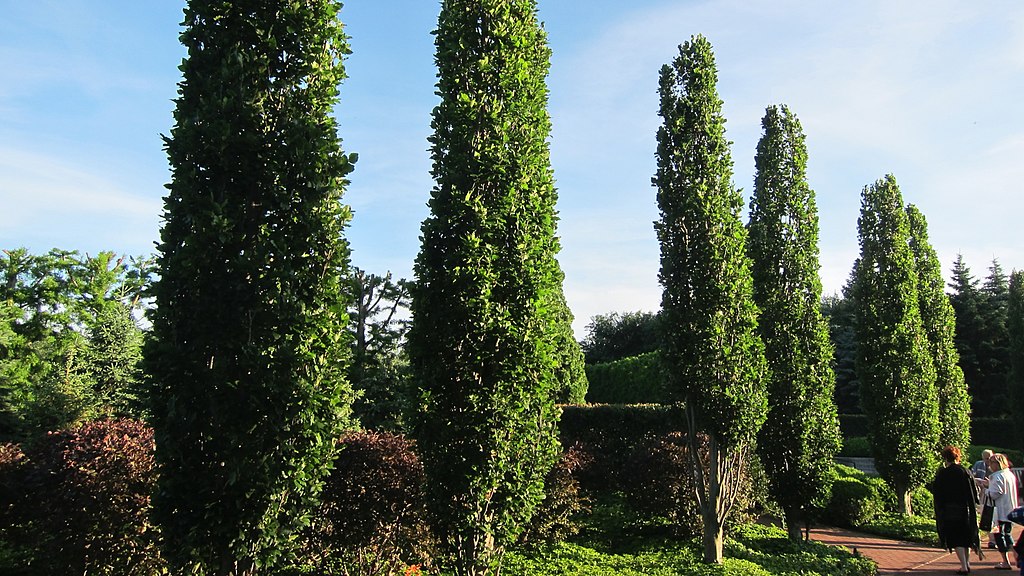 3. Littleleaf Linden
Littleleaf linden features subtle clusters of fragrant yellow flowers in early summer and dark green foliage throughout the growing season. This dense, deciduous tree has a strong trunk and pyramidal form. Continue the yellow show in fall when this ideal parking lot tree debuts its autumn hue.

Littleleaf linden has a high canopy and can grow to 50 feet tall with a 30-foot spread, making it great for offering shade and giving room for people traffic to pass beneath its canopy. A full sun lover, this tree is highly tolerant of city locations and dry locations. It's also not picky where soil conditions are concerned.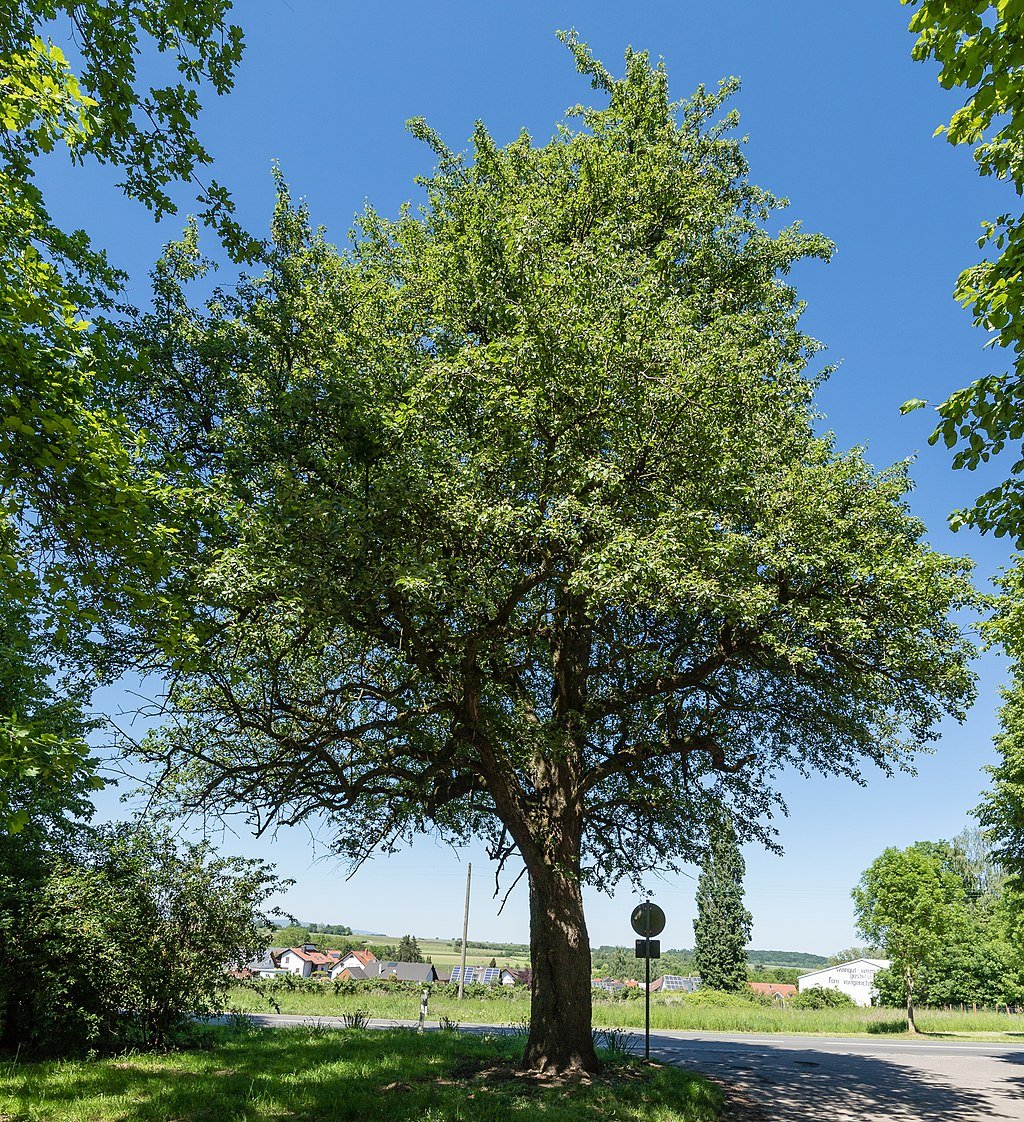 4. Thornless Honeylocust
A popular shade specimen, this tree for parking lots can grow to 50 feet tall and wide.

Prized for its delicate, fern-like leaves that cast a dappled shade, the honeylocust is not only beautiful, but it's also tolerant of adverse conditions. Golden yellow leaves make this a fall stunner as well.

Grow honeylocust in full sun and watch it easily handle dry conditions, urban pollution, and salt exposure.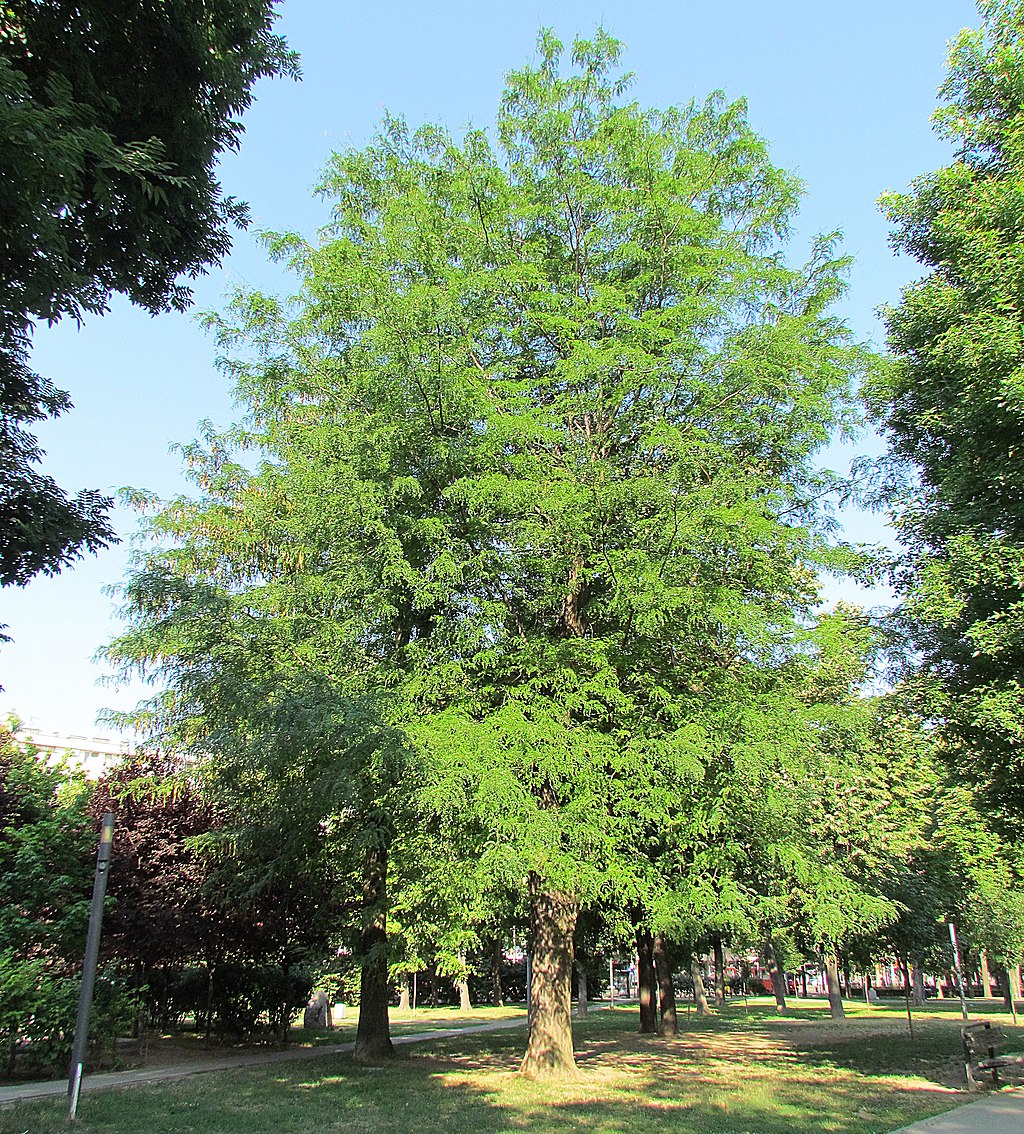 The 4 Worst Parking Lot Trees
When you're seeking the best trees for commercial parking lots, you want to ensure you're choosing trees that add great variety, shade, and beauty. You also want these species to be able to thrive in concrete-heavy conditions, including excess sun, heat, salt, traffic, and drought, as well as city pollution.

While some trees like those above can handle these locations, others are best saved for different spots on your Northeast Ohio commercial property.

These 4 tree species are not recommended for commercial parking lots. Their specific characteristics below explain why, but all four of them also have surface roots that can heave up concrete.
1. Sycamore
Since sycamores prefer moist soil and is a sizable tree, reaching 100 feet tall, this massive species is usually not your best choice for a parking lot tree.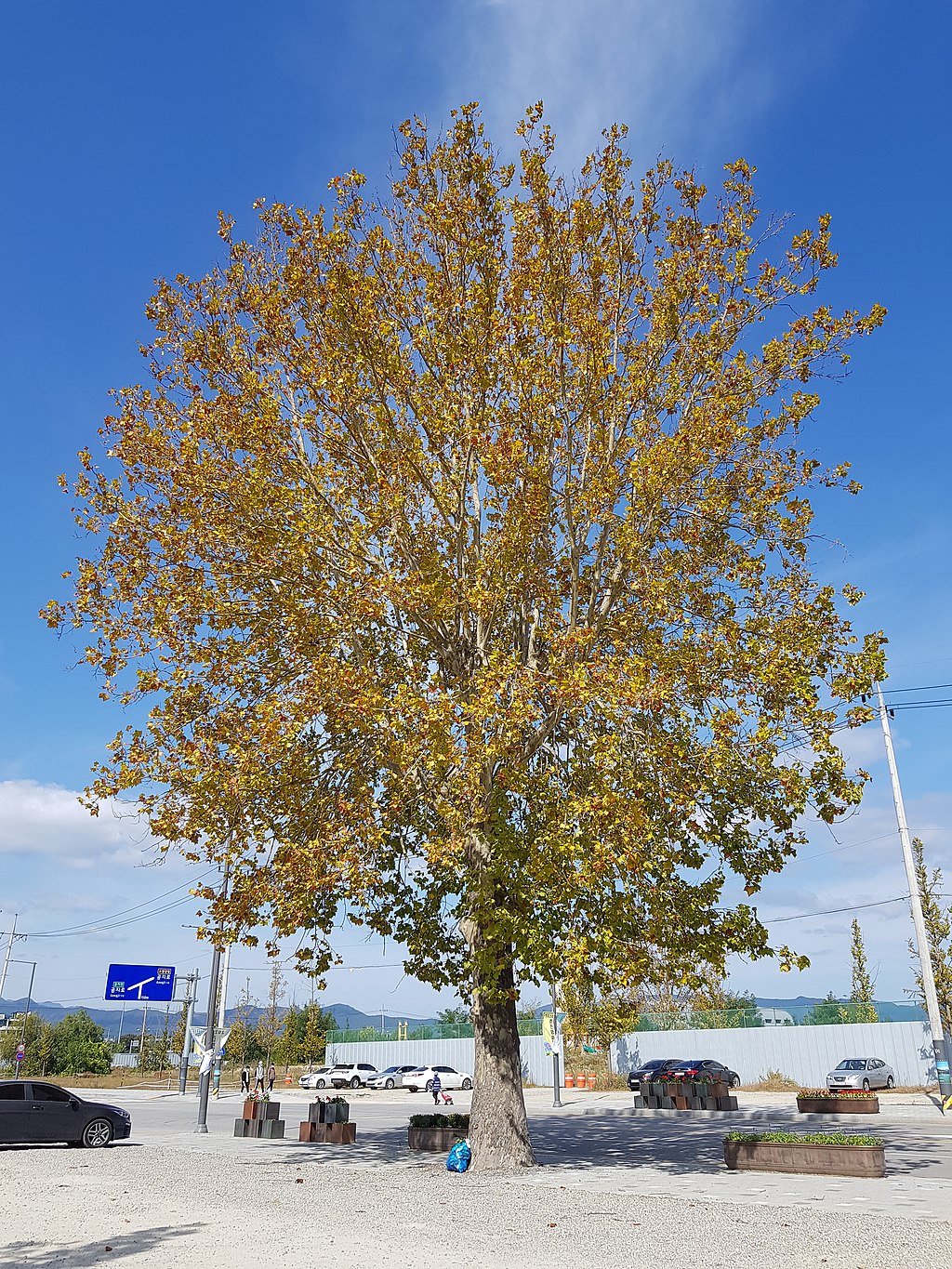 2. Beech
Featuring a smooth, steel gray bark, this tree can reach 80 feet tall and 70 feet wide. Since its trunks and branches can be hollow, providing great spots for wildlife to den, this also limits those branches' abilities to withstand strong winds in storms. This characteristic, along with its size, make it less attractive for parking lots.
3. Maples
Most maple species reach a large size that can get too big for parking lots. They also prefer moist soil, which concrete-heavy areas don't offer.
4. River Birch
River birch trees prefer moist, acidic soils. They have flaky, dark gray bark that peel to reveal a cream-colored inner bark. Their leaves flutter nicely in the wind. But dry conditions can yellow their leaves. Stressed trees are also more vulnerable to insect and disease attacks.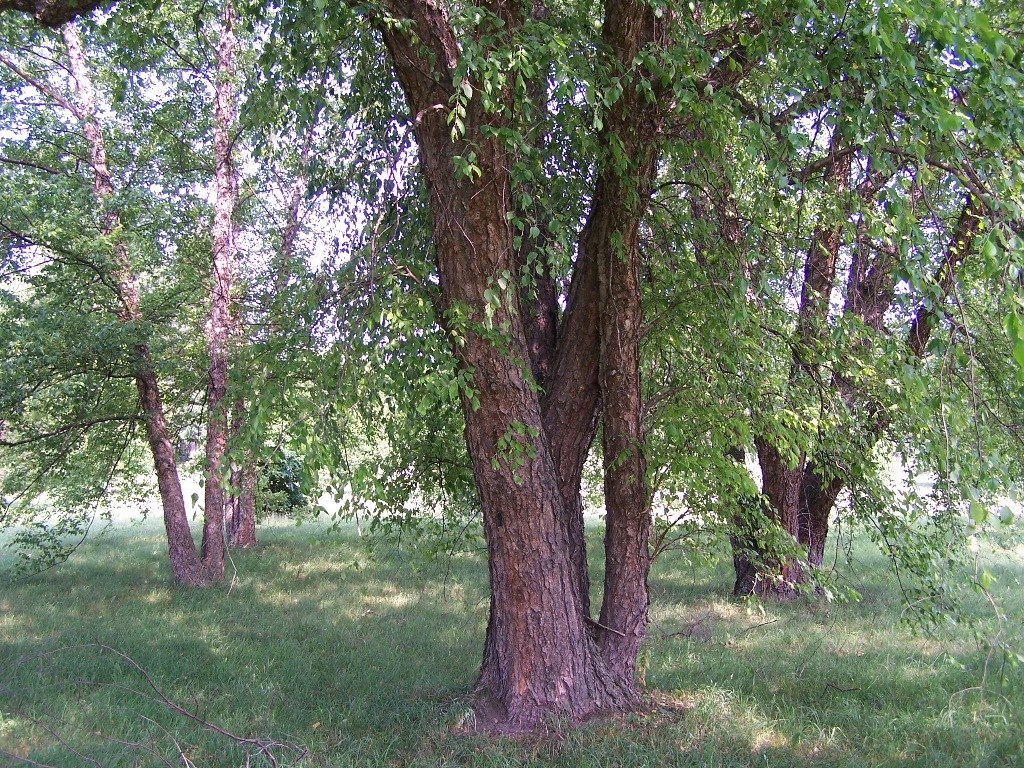 The Right Trees Make All The Difference
The right trees in the right spots can enhance any area on your Northeast Ohio commercial property, including parking lots.

Hopefully this list of the best trees for parking lots helps you narrow your selection. But we know it can get overwhelming.

Let Turfscape help. Our experts have worked in all kinds of conditions, and we love finding just the right trees for your trickiest locations.

Want to learn more about what trees can thrive in your commercial parking lots? Get started today with a free quote. We'll review your options together so you can make a great choice for your commercial property in Northeast Ohio.
Image Source: American Hornbeam, Thonless Hawthorn, Littleleaf Linden, Thornless Honeylocust, Sycamore, Beech, Maple, River Birch