Winter can do quite a number on your Northeast Ohio commercial landscape.
Cold winds can snap twigs off of trees, scattering them about the property. Leftover leaves linger in every nook and cranny. The constant snowfall pile-ups and melting ice give way to slush and mud. Turf becomes matted from snow.
Once Mother Nature decides winter is officially done, you're left with quite a mess. It's a disorganized, hodgepodge of a landscape that is revealed once that snow and ice are gone, and it needs a little attention.
Enter spring cleanup. Before beginning maintenance on your property, spring cleanup services, which include tasks like collecting all the twigs and branches and raking and repairing turf, can do so much to make your landscape look nice during this awkward transition into spring.
Here are 4 important spring cleanup services in Ohio that can polish up your commercial facility for the coming growing season.
4 Spring Cleanup Services for Commercial Landscapes
Spring cleanup is the general picking up and polishing off of areas of your commercial property so it's ready for spring and that first round of mowing.
When there's a signed contract in place, spring cleanup services in Ohio can start as early as February, but these services generally start in early March and go through mid-April or until the first mowing of the year.
Here are 4 key areas that can make that dreary winter landscape look like it's had an instant makeover.
1. Leaf Cleanup Services
Leaves from the fall can linger, and winter winds can also blow them around from nearby woods.
There are also some late leaf droppers. For instance, pin oak trees hold the majority of their leaves through winter, and pear trees drop their leaves later in the season. Pre-spring is the time to clean these fallen leaves up by either raking them or blowing them off of the lawn.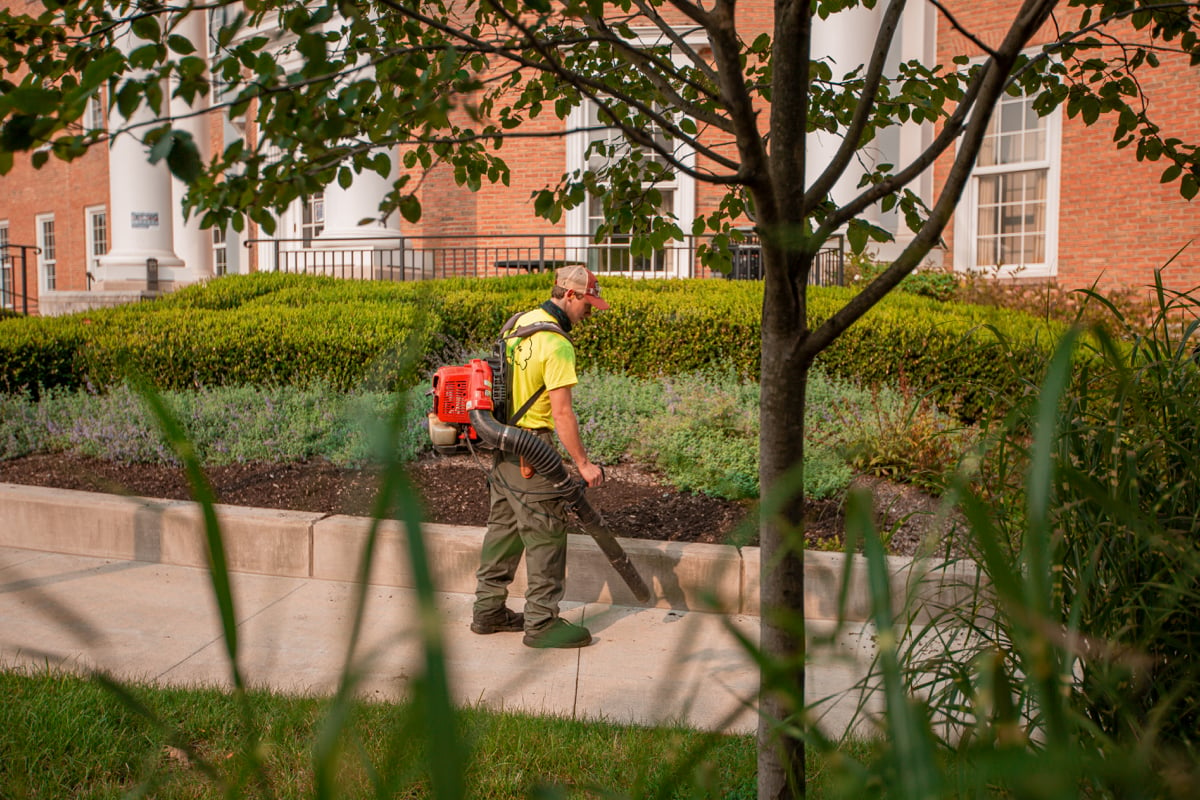 Leaves can mat the lawn down and cause bare spots and snow mold, so removing them is a top priority of commercial landscape maintenance in spring.
2. Debris Cleanup
Sticks, leaves, pine needles, pine cones, trash -- winter sure does leave its mark on the commercial landscape.

One of the goals of spring cleanup services for commercial landscapes is to be a heightened trash patrol, cleaning up lawn areas, beds, and hardscape surfaces, such as walkways, driveways, and patios.
3. Lawn Check and Repair Services
A messy lawn can make your whole commercial property look unsightly and neglected.
The process starts by removing plow stakes that are no longer necessary. Then, it continues with raking and/or blowing away old leaves leftover from fall.
During this process, your commercial landscape services provider will also pick up all of the ravages of winter like smaller branches and twigs that are scattered about your lawn. This is essential to improve the overall appearance of your lawn and prepare it for the first mowing.
This is also a good time to look for areas of the turf that might need a little extra tender loving care. For instance, if salt damaged turf or if a snow plow grazed a section of lawn, we can flag these areas for repair with pieces of replacement sod.
The goal is to freshen turf by raking it and clearing it so it can receive the air, sunlight, and nutrients it needs to grow. Sometimes, depending on time of year, this is also a good time for the lawn's first fertilizer application as part of spring cleanup services in Ohio.
4. Landscape Bed Cleanup
Your landscape beds tend to collect all the debris thrown about by winter weather -- everything from sticks and twigs to leaves and trash.
Cleaning up the beds by clearing all this debris is step one of this spring cleanup service for commercial landscapes. Then, staying ahead of weeds is important. At this time, applying a bed pre-emergent herbicide to prevent weed germination of those early spring weeds is a great step.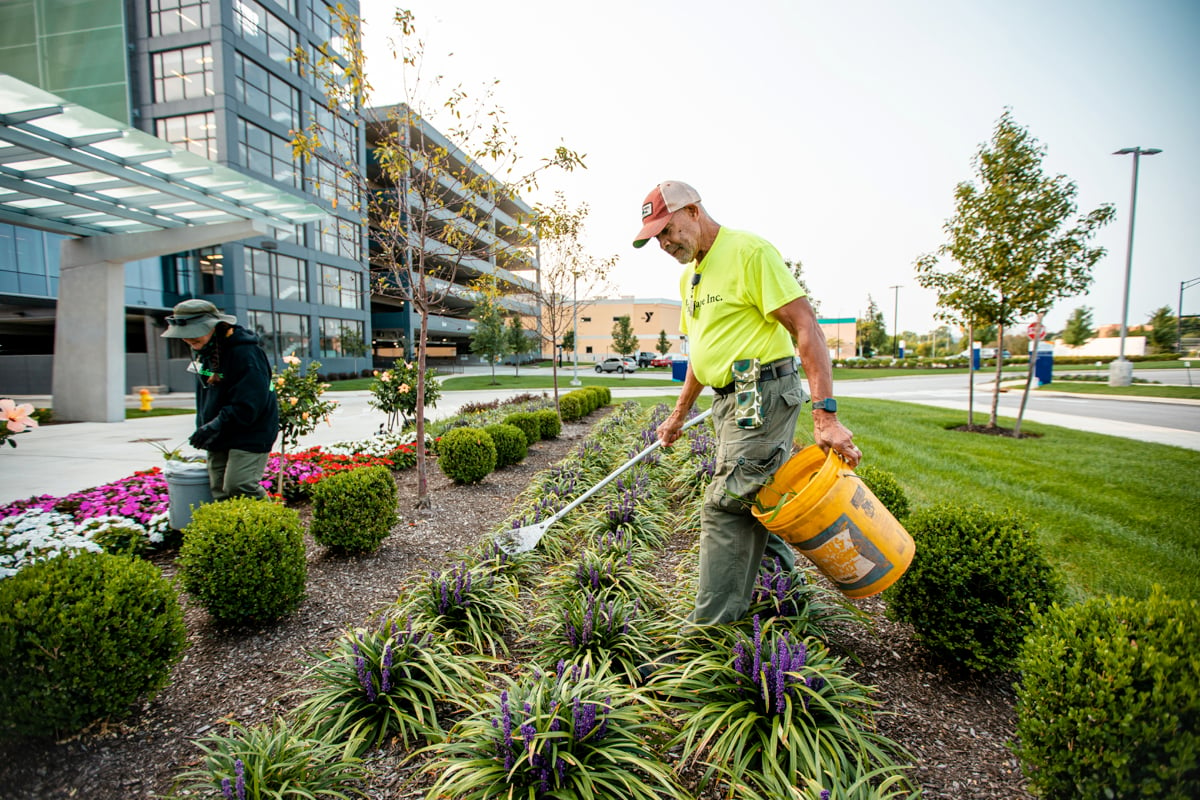 Then, your commercial services provider will cut back any perennials that were left through the fall or winter months, such as ornamental grasses.
Top this all off with bed edging, and your beds have a clean, fresh look to start the season.
It's Time to Schedule Spring Cleanup Services for Your Commercial Property
Spring will be here before you know it.

You might already be looking around your commercial property and seeing the debris and leftovers scattered about from winter. With everything on your plate, the last thing you want to add to your list is to go out there and start cleaning things up. We completely understand.

You don't want to wait until the last minute. Turfscape can help you prepare for a successful spring and take back your landscape from Mother Nature's winter wrath.
Want to learn more about our spring cleanup services in Northeast Ohio? Get started today with a free quote. We'll review your options together so you can feel confident and make a great choice.