While Northeast Ohio commercial properties may have a dedicated focus on the business happening inside their buildings, making sure they maintain outdoor spaces is important to the bottom line, too.

In fact, neglecting your commercial property landscaping maintenance can actually lead to employees, guests, and visitors feeling like your environment isn't healthy or safe, and it can even decrease the overall appearance and reputation of your business – not to mention increasing costs as a result of needed repairs and landscape renovations.

When it comes to boosting your facility's curb appeal, even the smallest aesthetic changes can have an immediate impact on your commercial business. Whether you work for a retail center hoping to bring in weekend shoppers or at a multi-family property hoping to create a memorable tenant experience or even a medical facility with patients that put their trust in your services daily, you know that the value of a great looking exterior goes beyond just aesthetics.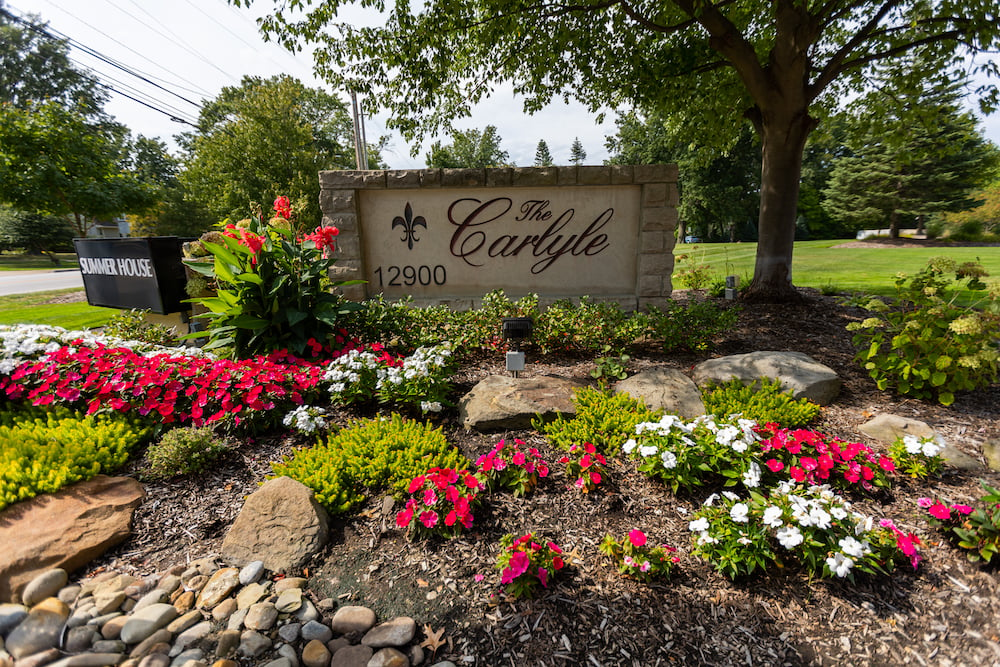 How the outside of your commercial building looks can attract new customers and clients, attract high-quality tenants, reinforce your company's brand image, and make your facility stand out against competitors. Additionally, refreshing your commercial building landscape could give your employees a boost in morale and productivity.

You might think maintaining a commercial landscape can be time-consuming and difficult, especially for busy business owners or property managers. We completely understand. Professional commercial landscape maintenance services can help with this.

Let's talk about the many ways high-quality commercial landscaping can help drive professionalism for your business.
Reasons Professional Commercial Property Landscaping Maintenance Elevates Your Business Reputation
A commercial facility with a visually attractive landscape appearance can have a huge advantage in attracting new business – whether that comes in the form of potential customers, new tenants, or elevated visitor traffic.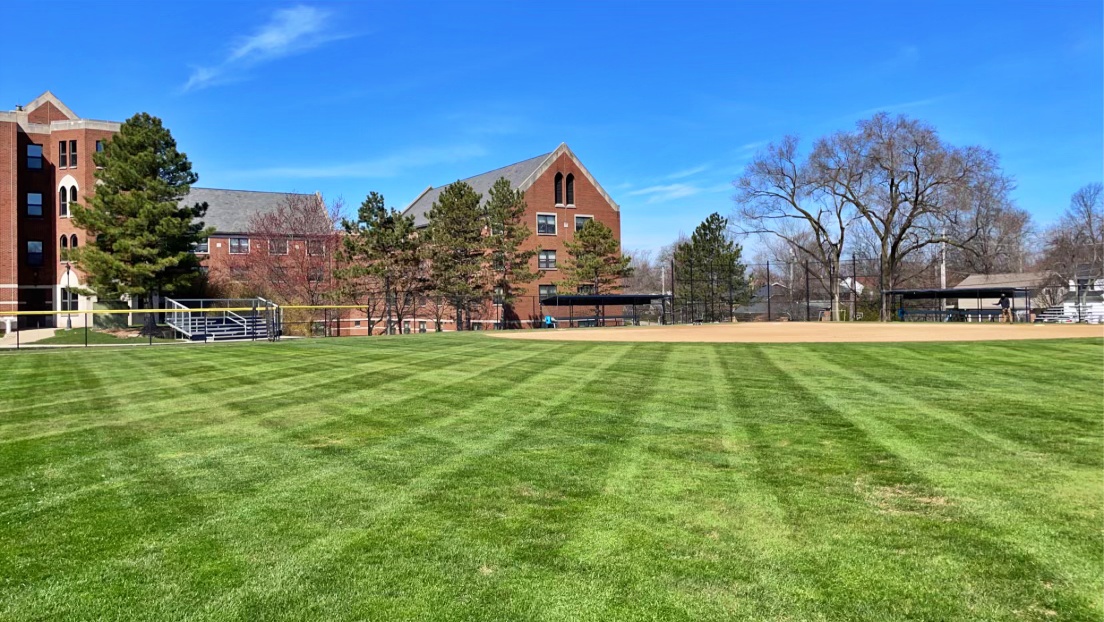 Why does commercial landscape maintenance matter so much? Because it amplifies your positive perception to others. Yes, the cliche about first impressions is true for businesses as much as people. Visual appeal is essential in driving attention to your company and retaining that interest. This can lead to boosted profits.

Here are the main reasons commercial landscaping amplifies your business professionalism.
A Great Landscape Appearance Improves the Overall Atmosphere at Your Facility
If your retail center has a messy appearance, your customers are sure to notice. In fact, it can result in a negative perception of your business. And this can decrease shopping and profits.

The same can be said for other types of commercial businesses.

Commercial landscape maintenance creates a positive atmosphere for your customers that makes an impact before they even enter your business. This translates into your company being perceived as more polished and professional.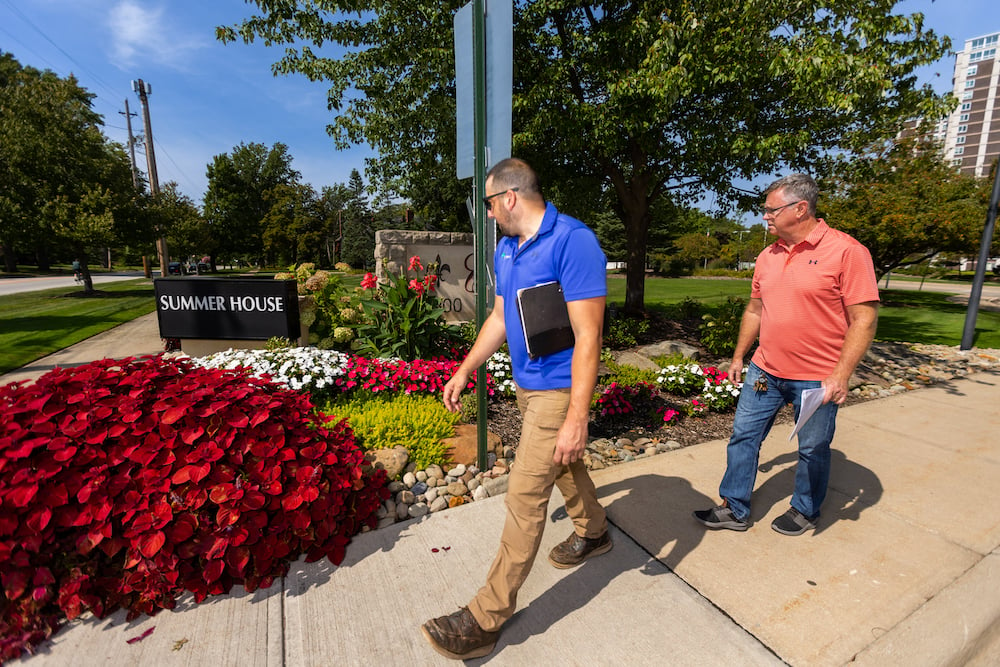 Good Landscaping Creates a Place That's Increases Employee Recruitment, Focus, and Retention
Whether you believe it or not, commercial landscape maintenance can actually have an impact on your employees' efficiency.

How? First, plants, flowers, and landscapes boost employee happiness resulting in a boost in productivity and job satisfaction, according to LabGov research. The study says the presents of plants improves self-reported wellness by 15 percent, productivity by 6 percent, and creativity by 15 percent. This also causes absenteeism to go down by 10 percent. When employees are happier, the study further explains that there is an increase in a company's productivity by 31 percent, an increase in sales by 37 percent and a 19 percent increase in employees' capacities to achieve goals.

You can give your company a recruitment, retention, and focus advantage by providing a more welcoming environment for its employees with professional commercial landscaping.

This includes adding and maintaining some nice outdoor spaces like patios or lunch areas where your employees can enjoy their breaks and lunches.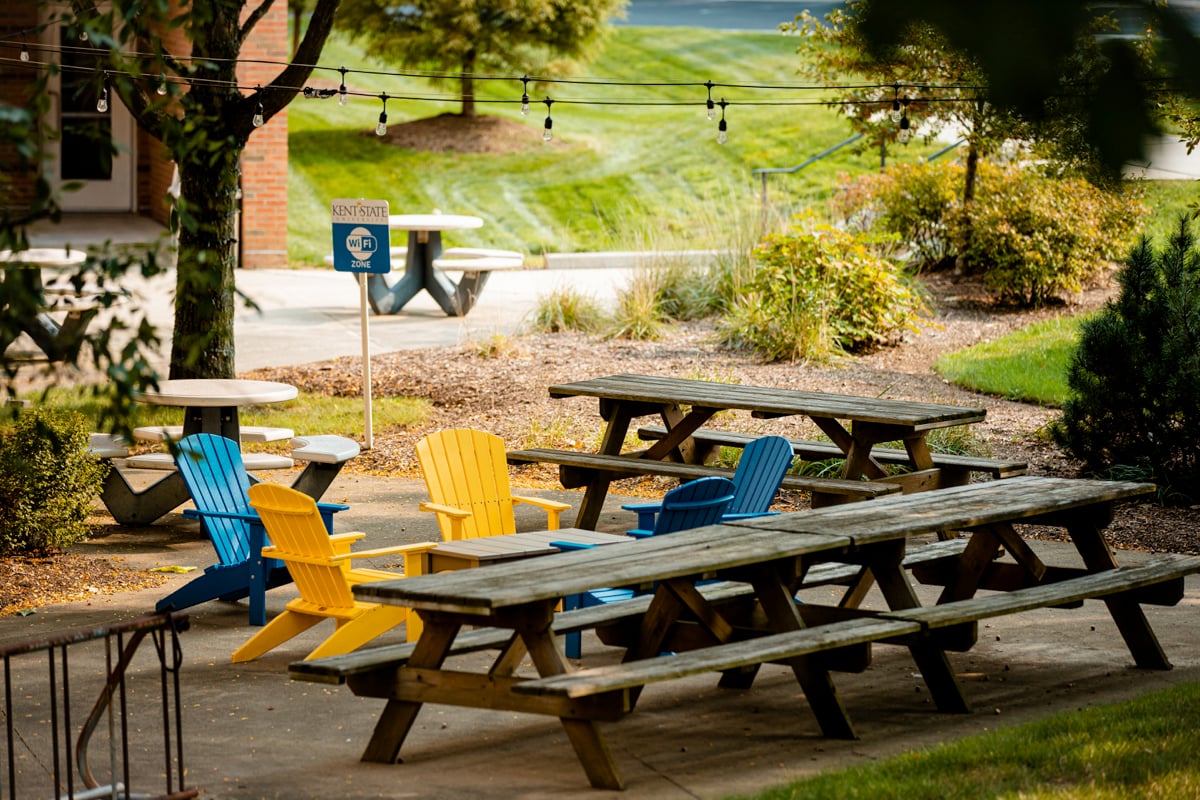 Commercial Property Landscaping Maintenance Boosts Curb Appeal
Curb appeal can do so much for your commercial property. It helps people trust your business, increases your visibility, draws traffic to your business, builds trust, helps your business stand out from competitors, and improves employee pride and loyalty.

Your commercial landscape maintenance is your opportunity to maximize curb appeal. If you keep your facility neat and well maintained, it makes your property inviting and noticeable and shows your business cares about its appearance and runs a clean business. An unkempt property, on the other hand, could lead to potential customers thinking you run an unorganized operation.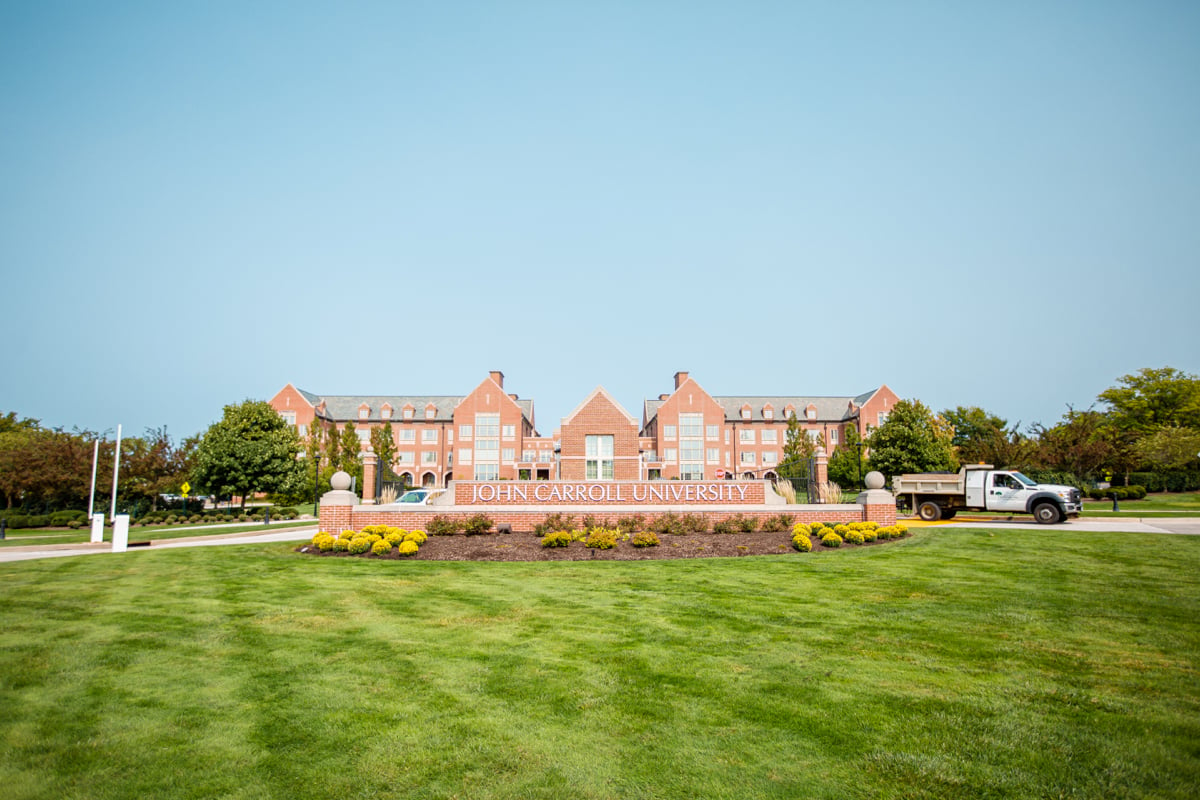 Tidy Landscaping Boosts Safety & Security
Safety is a key part of maintaining both the inside and outside of your commercial facility. You want to keep your property neat and clean to make employees and visitors feel safe and maintain a positive reputation in your local community.

Trimming trees and shrubs helps increase visibility, which enhances safety. It also gives thieves or criminals fewer places to hide, which are both important for easing access and reducing crime.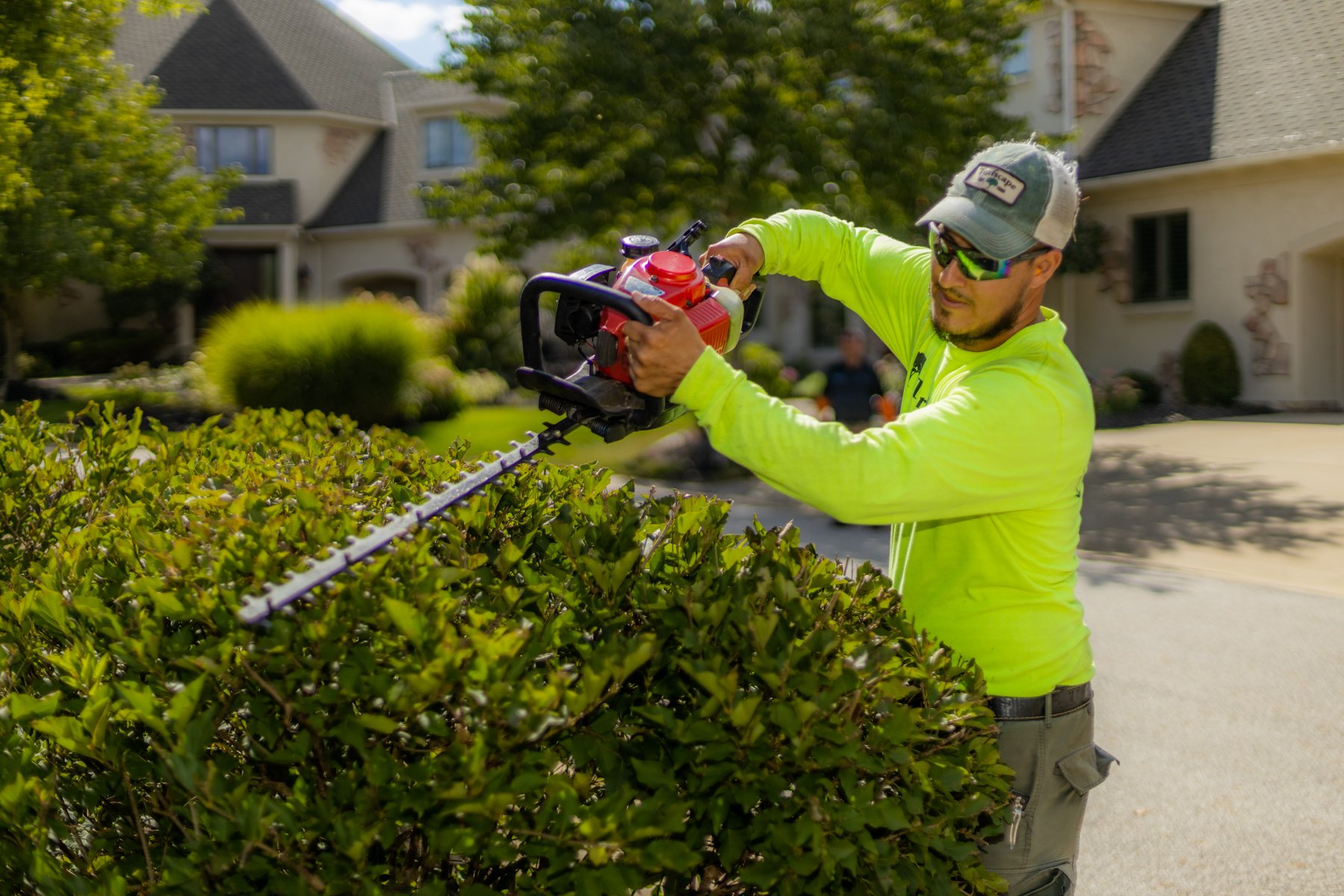 Managing water flow and drainage on your site limits slips and falls or floods and building and property damage. Cleaning up snow and ice does the same.

Lighting and enhancing landscaping around signage makes your entryways easy to find and navigate for employees, deliveries, and visitors.

Another perk of professional commercial landscape maintenance is it helps decrease your costs, saving you OSHA fines and liability claims that can result if someone gets hurt on your site.

All of this adds up to reflecting a more professional business.
Commercial Landscape Maintenance Enhances Sustainability
By committing to regular commercial property landscaping maintenance, you also work more positively with your local environment and enhance your sustainability initiatives, which amplifies your professionalism.

Managing stormwater, for instance, reduces runoff and limits erosion. Insect control helps limit mosquitoes and turf- and plant-damaging pests.

Using sustainable techniques in your landscape design, such as adding native plants, building rooftop gardens, adding bioswales to help manage water, and properly pruning trees and shrubs, can also cut down on your overall maintenance costs by working with nature instead of against it and elevating plant health.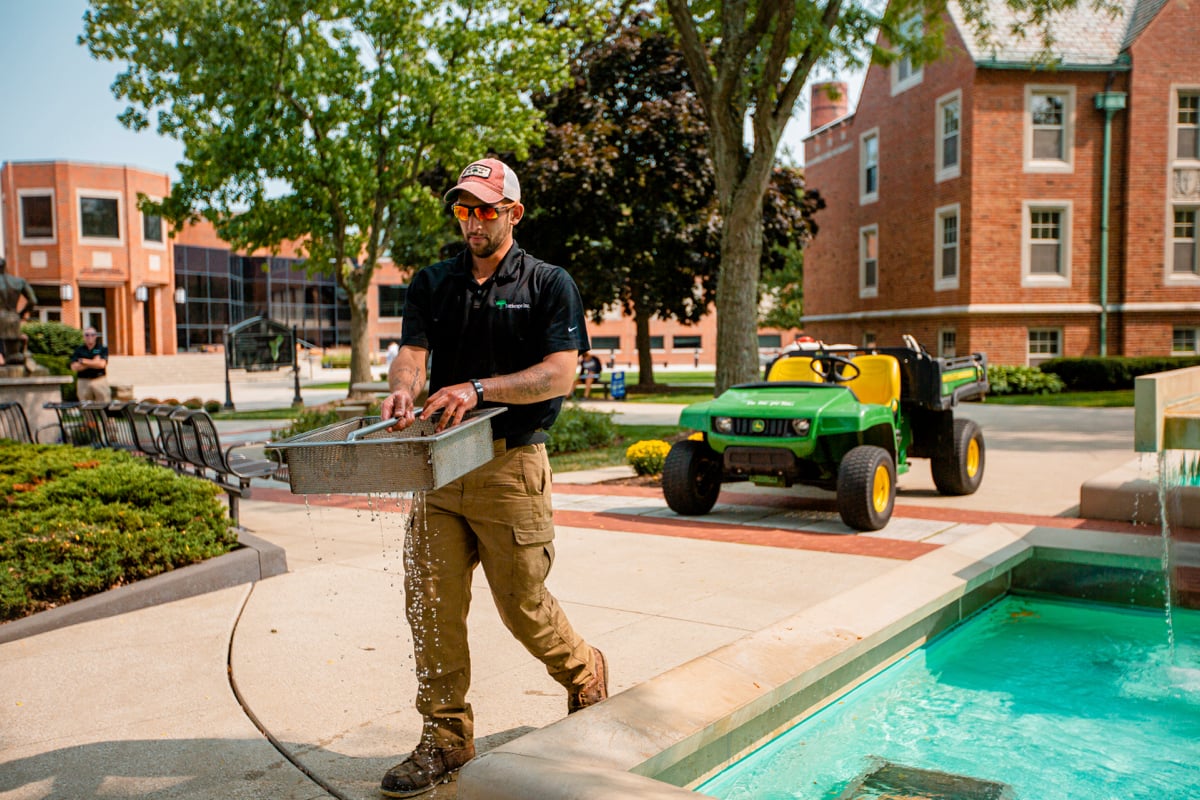 You Can Take Pride In Your Property Appearance
When your commercial property landscape looks great, you feel more pride in your facility and your business. This sends a message to your employees that you care about them and their work. It also sends a message to your customers that you care about their experience.

When your employees and customers know you value them enough to make your landscape look good, they are more likely to view your business in a more positive and professional light.
Amazing Commercial Landscape Maintenance Reduces Your Stress and Headaches
When you see a fresh layer of mulch polish up your commercial property or notice seasonal color blooming throughout the seasons in Northeast Ohio, you get a surge of pride knowing your property is a handsome part of your local community, boosting your curb appeal and enhancing your business image and professionalism.

When you notice that you have fewer weeds popping up in your landscape, you know your property is in good hands, and you don't have to worry about things growing out of control or looking unkempt and mismanaged. This saves you time and stress and enables you to focus on growing your business.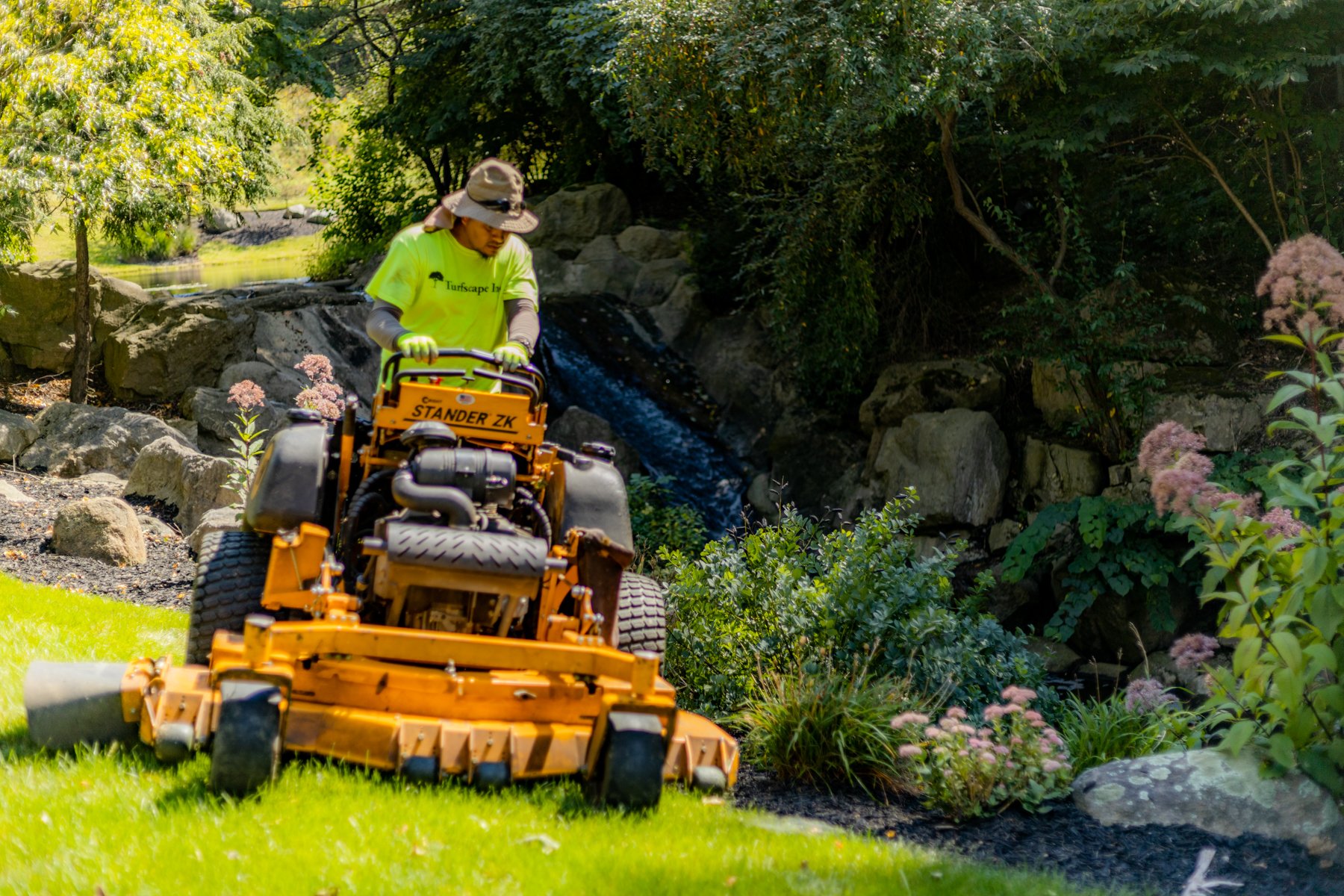 Professional Commercial Landscaping Helps Increase Business Revenue
The University of Washington found that shoppers spend 9 percent to 12 percent more on products and services in business districts where there is greenery and quality landscaping. And workplaces with high-quality landscaping have rental rates that can be up to 7 percent higher, according to the National Association of Landscape Professionals.

By investing in commercial landscape maintenance you create an atmosphere that draws people in. Strategically planning your exterior encourages a positive business impression and inspires people to spend more at your company.
Boost Your Professionalism With Focused, Professional Commercial Property Landscaping Maintenance
Maintaining great-looking commercial landscaping means not letting overgrown plants and weeds take over your site. It means planning out care tasks and keeping your eyes on all areas of your site to ensure things don't get missed.

As you can see, the benefits of commercial landscaping are vast, but it takes a proactive plan and an attention to detail to do this right, increasing your professionalism, property value, and profits.

This can be a challenge to do on your own. That's where calling in a commercial grounds management professional can help take these tasks off of your plate, ensuring your landscape looks consistently well cared for, as well as amplifying plant health and safety and saving you time and money in the process.

Let Turfscape help. We can save you headaches and stress, while keeping your commercial landscaping looking top-notch. We offer a comprehensive list of services to ensure nothing gets missed, and we can even provide some suggestions on ways you can use your budget to improve your property.


Want to learn more about our commercial maintenance services for your Northeast Ohio industrial site? Get started today with a free quote. We'll review your options together so you can make a great choice.