Managing commercial grounds on a Northeast Ohio facility can be quite an endeavor. This is the case no matter if it's a bustling 9 a.m. to 5 p.m. office park or industrial site, a 24-hour health care facility, a sprawling college or university campus, a bustling retail center, or a large homeowners' association (HOA).
As a facility manager, your goal is to maintain an attractive property that exudes professionalism and a positive reputation. And you must do this all while dealing with the non-stop movement of people to and from your site, in addition to potential liability concerns as a result of weather like snow and ice or broken tree branches.

Your plate is certainly full. And you have a lot to manage outside, in addition to inside. Meeting all of the standards of the property owners, tenants, building managers, and others you have to impress can feel demanding.

This is why you bring in a professional team to help tackle your exterior commercial landscaping so your property's grounds can remain attractive throughout the year.

Today's professional landscape businesses are dealing with some unprecedented challenges. Learning about these can help you better understand their pricing, compare quotes in a more apple-to-apples fashion, and work better with your service provider when planning improvements and maintenance on your property.
Current Commercial Landscape Challenges
You strive to improve productivity and efficiency on your property – no matter what kind of facility you manage.

Costs continue to rise in every area you manage on your facility. Getting the most out of your property management team might mean you're focusing on indoor demands where requests are more immediate and neglecting outdoor ones. This could be a result of your crews lacking time and experience managing commercial landscapes or just a lack of people to do the work.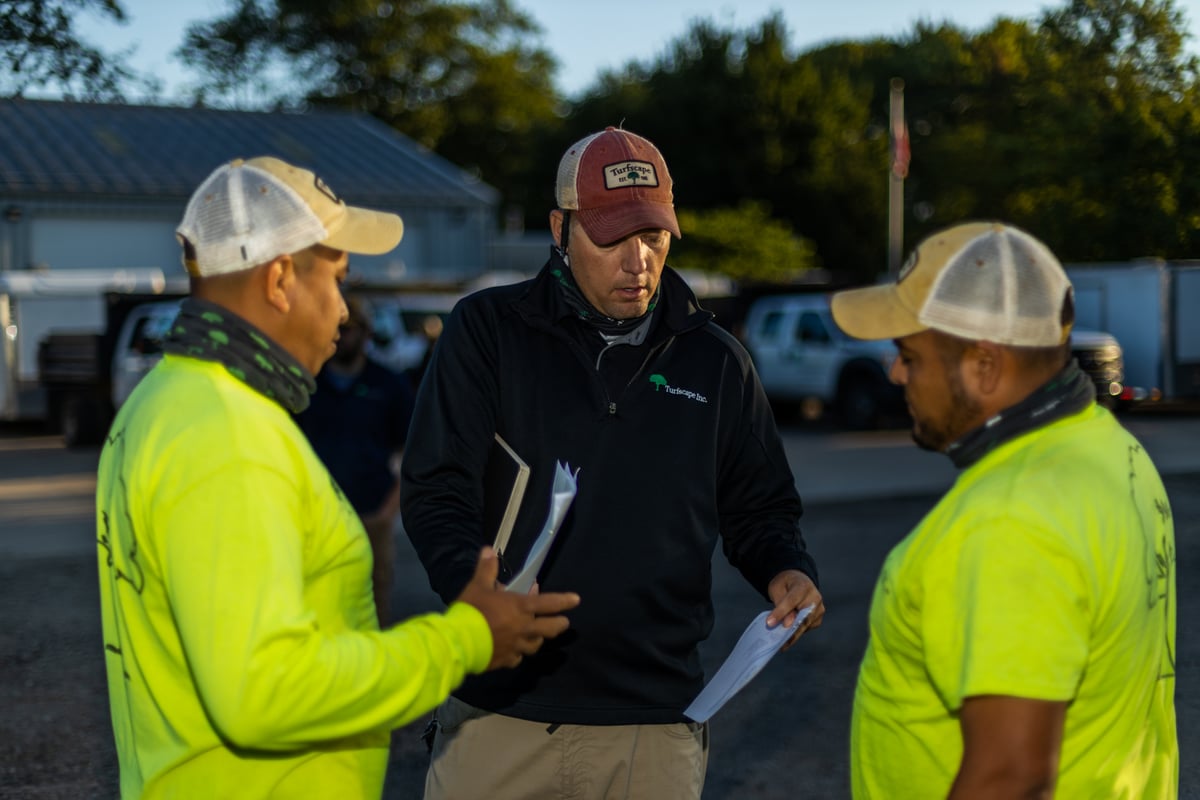 Commercial landscape businesses face similar challenges. Here are some of our biggest concerns currently and how we're managing them to serve you, our customer, better.
Labor is Lacking; Look for a Commercial Landscape Partner With an Employee Retention Strategy
You want a highly functioning commercial facility. But if you lack the people to do the work, this can become a challenge.

For you – and for us, too – there are more job openings than there are people to fill those positions. While business may be booming, getting the work done is always difficult when you lack the people to accomplish it.

Recent issues, such as the COVID-19 pandemic, and people's growing lack of interest in blue-collar jobs.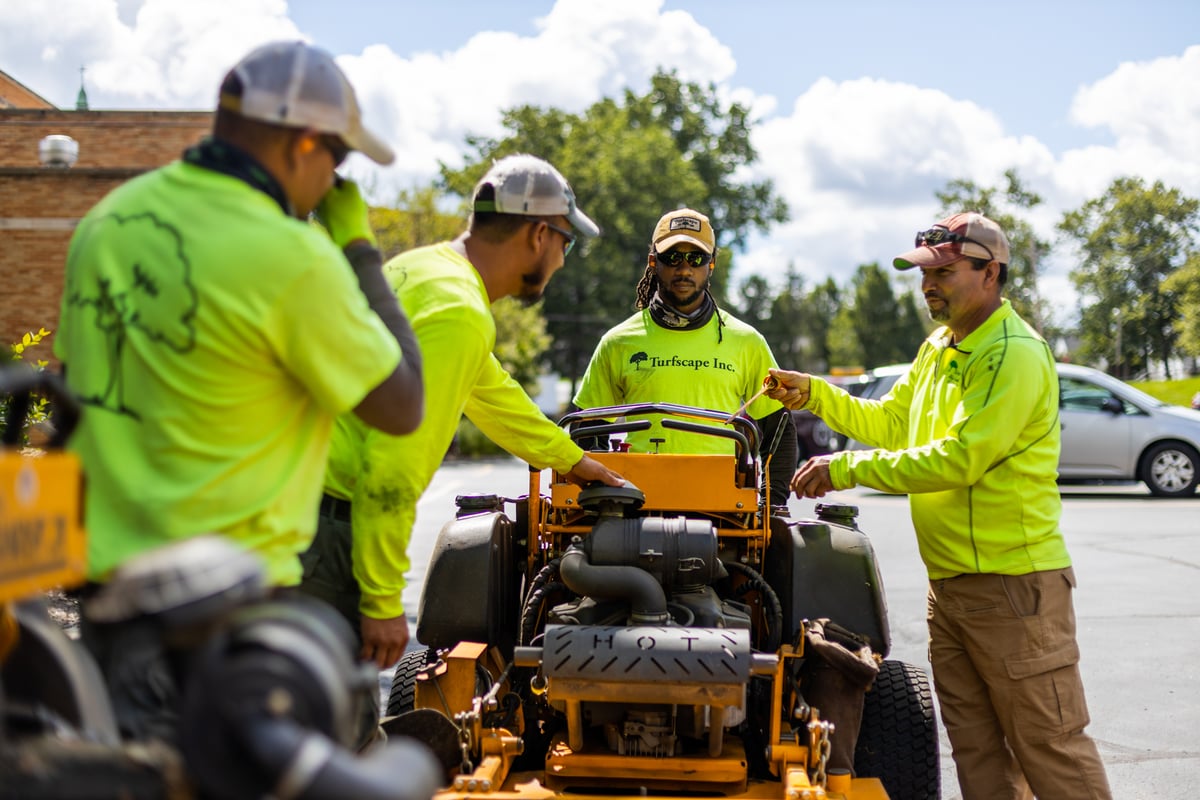 The H-2B visa program that the landscape industry uses to hire laborers for temporary summer positions is also growing limited due to greater demand for guest workers by multiple industries.

By partnering with the right commercial landscape professional, you can find a team dedicated to overcoming these challenges to ensure your work is a priority.

For instance, at Turfscape, we've capped our sales for the season to ensure we can satisfy our current clients' contracts to the highest quality. We've also negotiated better health care benefits and increased wages to ensure we retain our highly skilled and reliable workforce.

Having experts on our team who are happy working with us and experienced in multiple exterior maintenance areas helps perfect the maintenance quality of your commercial landscape.
Costs Continue Increasing; Seek a Commercial Landscape Company That is Optimizing Price-Sensitive Decisions
It's no surprise to you that the price of goods are rising.

Quite a number of things are impacting this. Rising demand and short supply play a role, as well as escalating fuel prices that factor in getting any products to their end location.

What can help you reduce these costs is working with a commercial landscape company that is knowledgeable about the situation and using this challenge as an opportunity to cut costs by becoming a more efficient business.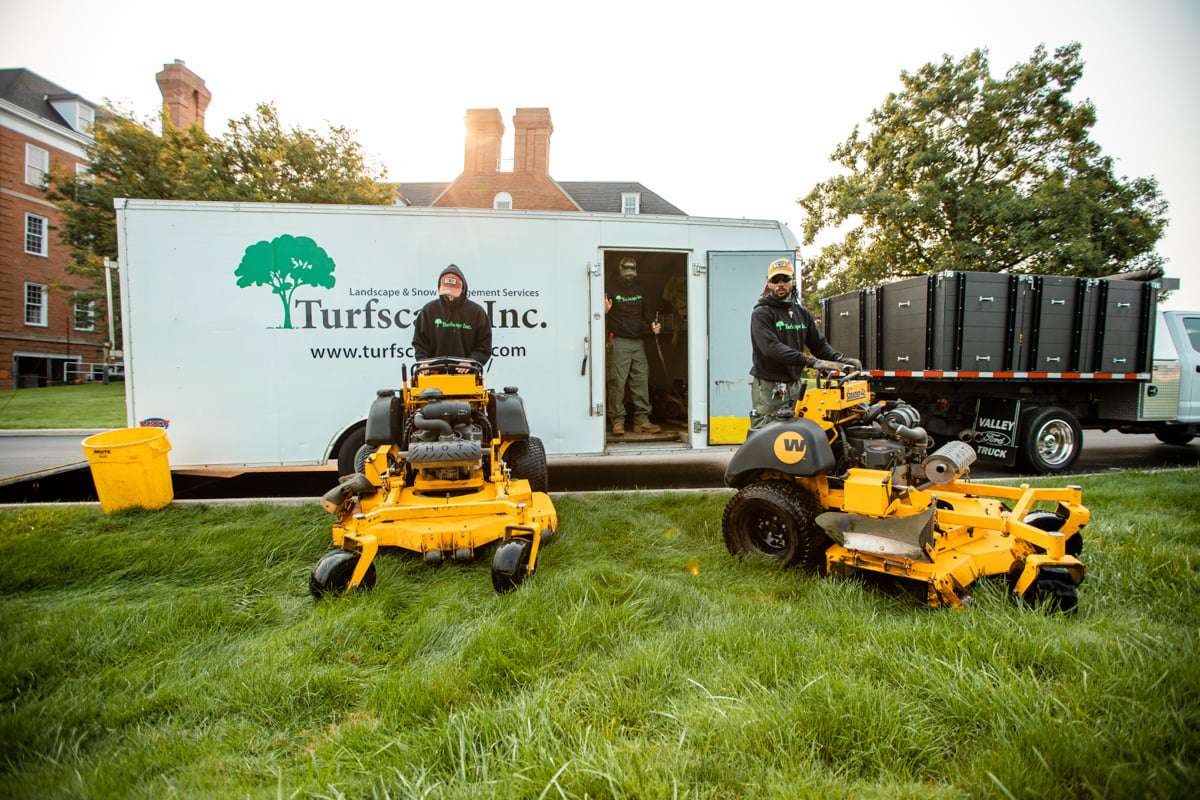 For example, at Turfscape, we are reorganizing our mowing routes with less drive time to save gas. We also ordered materials and supplies early to secure stock and lock in early lower pricing.

Practicing lean management strategies in our shop ensures we are constantly keeping our equipment, machines, and trucks maintained so they perform as efficiently as possible to reduce downtime and eliminate extra costs.

Imagine having to manage all of these things by working with an in-house commercial landscape crew. This includes owning, fueling, repairing, and storing your mowers, blowers, trimmers, snowplows, and other machines, as well as maintaining them so they perform well and don't waste additional gas or time or produce lackluster results.
Quality Demands Continue To Rise; Your Commercial Landscape Company Shouldn't Be Ignoring Its Focus on Quality
You want a consistent look on your property that is reliable – a professional, polished appearance that people rely on and trust.

To receive this level of quality amid labor shortages and rising prices, you need a commercial landscape company that is focused on best practices training so lawns are mowed and edged to proper heights, trees and shrubs are pruned correctly, and snow is plowed in the order that makes the most sense to ensure safety on your property.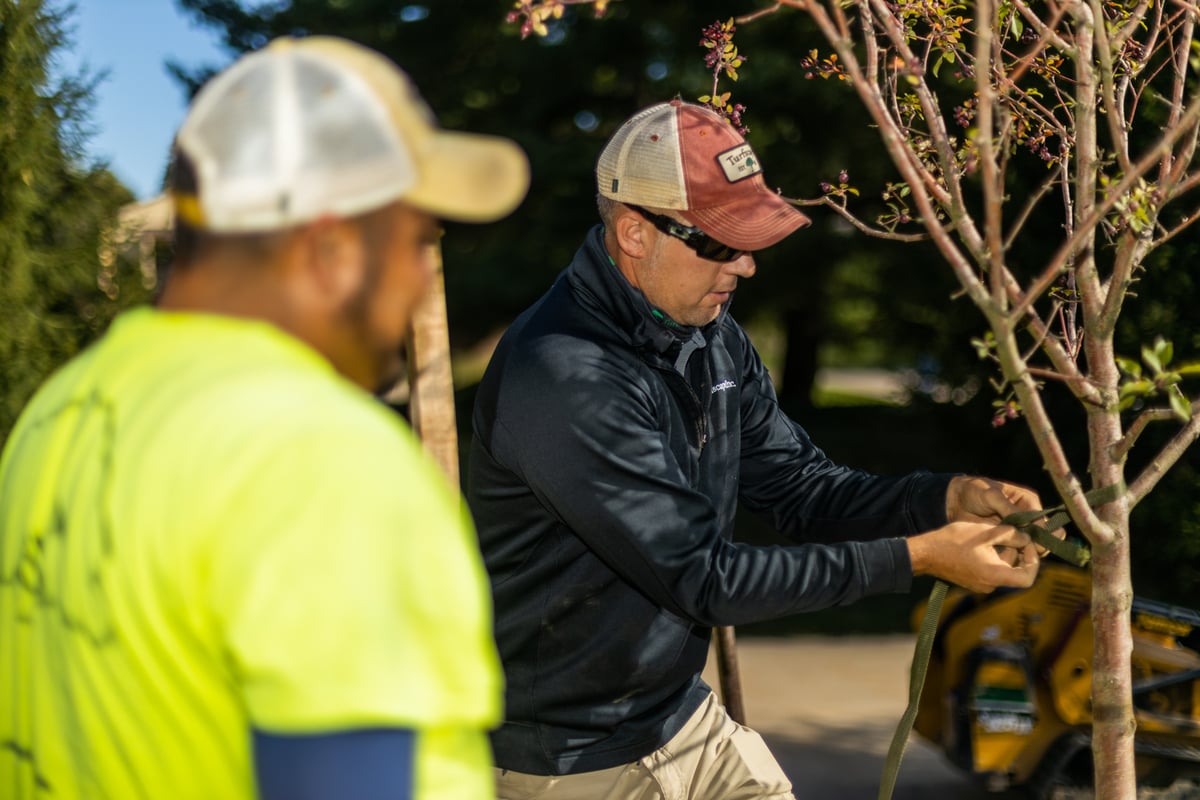 Make sure you hire a commercial company that can share with you their training regime and conducts daily huddles to communicate with crews about safety and best practices.
Build a Positive Relationship With a Commercial Landscape Business to Eliminate Challenges
As we all deal with the rising challenges of doing business today, building solid relationships with trustworthy partners becomes crucial.

It's important for you to work with a commercial landscape provider who takes the time to understand your needs and goals and help you prioritize them, building a solid relationship with you along the way.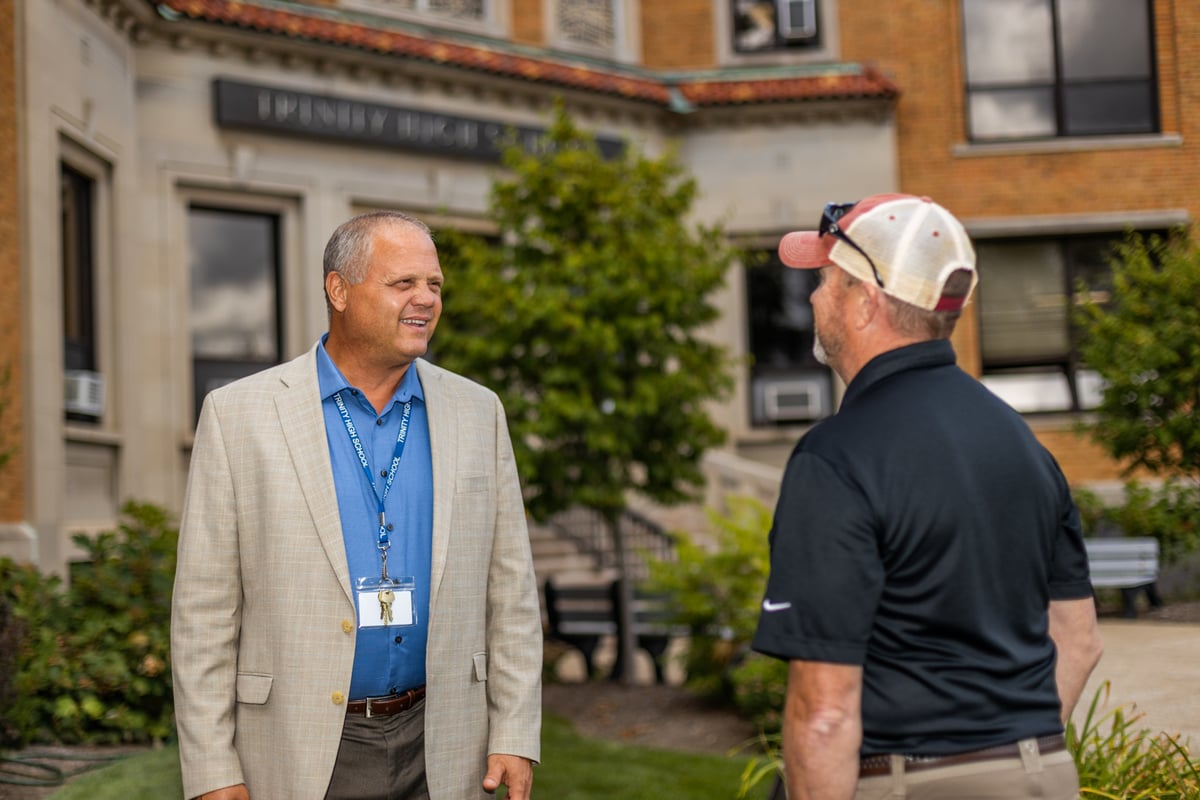 This ensures they gain an understanding of your preferences and your business. These types of partnerships lead to improved results.

You are likely also experiencing the stresses of doing business today. Any way you can reduce your stress ensures you can focus on doing your job better and with less fires to put out or anxieties to squelch. By hiring a commercial grounds maintenance professional you trust, you instantly lighten your workload and simultaneously reduce your stress. When you don't have to micromanage their work, and you can trust that tasks will be accomplished to your level of satisfaction. That alone can help you reduce headaches and keep those coming and going on your property safe.
You Want a Great Looking Landscape, Despite Today's Challenges
Maintaining positive curb appeal is an ideal way to bring visitors, guests, owners, employees, and tenants to your property for the first time … and then keep them coming back again and again.

Consistent commercial landscape maintenance that you can rely on despite labor limitations and pricing increases means you're working with a company that is running their business like professionals and keeping you high on their priority list.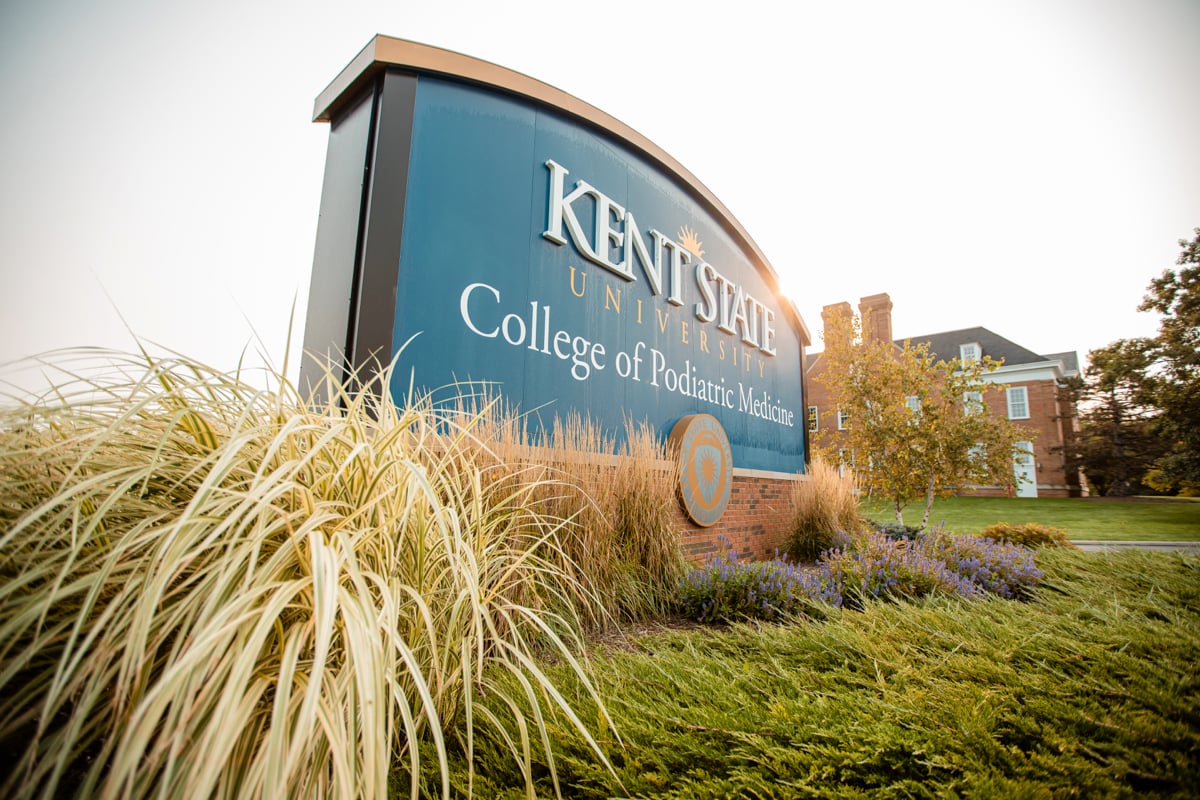 Having a company that is also great at communicating with you so you know what's going on is essential at keeping you abreast of your property's progress. This also means when you have an emergency – a last minute event to prepare for, as an example – you can reach out to your commercial landscape professional and get immediate attention.
Let Turfscape Help You Conquer Today's Biggest Business Challenges
Finding a commercial landscape business you can count on to do great work on your site and follow through on high-priority tasks is what you're after.

But building a great business partnership can feel overwhelming, especially as labor and pricing challenges continue to grow.

We completely understand. The last thing you want to do is research many companies and then be dissatisfied with your final decision or the end results. You also don't want your facility's landscape to suffer in the process.

Remember to seek a commercial grounds maintenance facility that focuses on continuous improvement and training on best practices, boasts a solid employee tenure and retention strategy, and offers reliable and regular client communication. This will ensure your commercial facility can navigate any tough times and look amazing and professional in the process.

Let Turfscape help amplify your reputation and limit your headaches when dealing with commercial landscape service professionals. We'd be happy to work with you and help improve the look of your property. Request a proposal today. We'll review your options together so you can make the best choice.