As a facility manager of a Northeast Ohio HOA, you have a lot to worry about.

And when you have to hire someone to help with your landscape maintenance, you may find yourself looking at several bids and now sure how to make your final decision.

You want a company with high standards that performs quality work. After all, you have a lot of eyes on your site – from current and potential homeowners to the HOA board members – and your commercial landscape service provider becomes an extension of your property management team.

Choosing the right landscape partner can create a lot of pressure.

For Abbey Glen HOA in Massillion, Ohio, the HOA board wasn't happy with the quality of maintenance they were getting for their commercial landscaping. They needed a crew focused on high-end work and regular communication.
Abbey Glen HOA: Commercial Landscaping Challenges
Abbey Glen HOA is a condominium/HOA with 98 units on 7 acres.

They weren't happy with their previous commercial landscaping professional.

First, their work lacked attention to detail. The way an HOA attracts and retains residents is by having a look that is signature to them. Working with your professional to develop a master plan that dictates a plant palette that you and your homeowners (if applicable) must stick to can keep the community looking uniform.
Grace Property Services is the property management company that manages the Abbey Glen HOA, in addition to multiple other condominiums and HOAs. Tiffany Owen with Grace Property Services said the previous landscape company they worked with "wasn't great with details," proving this is an important element they keep at the top of their needs list when it comes to service professional priorities.

Next, Abbey Glen's previous commercial landscaper didn't provide enough curb appeal for the HOA. You want to have a relationship with your landscape professional that ensures your expectations are met. They should know your specific requirements for mowing and pruning, as well as caring for special areas. You also want them to have a plan for visible spots, so these areas look good. Cleaning up regularly keeps things like fallen branches and trash removed, and your property looking sharp.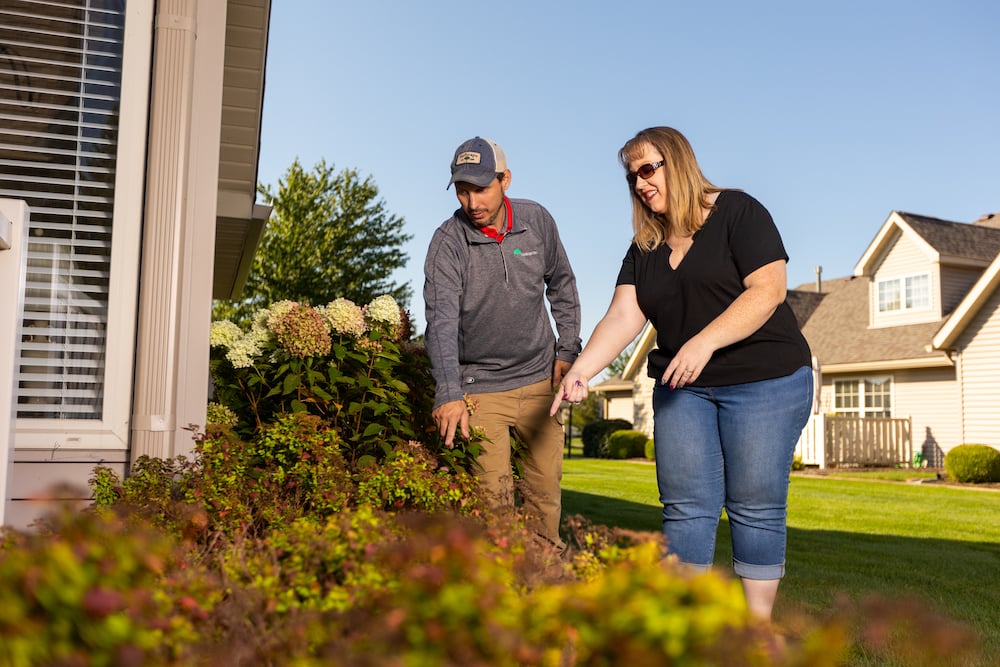 Finally, Abbey Glen did not like their lack of communication with their previous commercial landscaping professional. Talking over expectations and being available to discuss problems or answer questions is a big component of successful landscape maintenance at an HOA. And since every HOA is different, knowing the specifics of how the board wants communication with them and their residents is crucial to having a smooth relationship.

They needed more attention to detail and weren't happy with their lack of curb appeal. So in 2017, they decided to hire Turfscape for their commercial landscaping services.
Abbey Glen HOA Commercial Landscaping Solutions
To provide better commercial landscaping for Abbey Glen HOA property, Grace Property Services invited Turfscape to take over the work in 2017.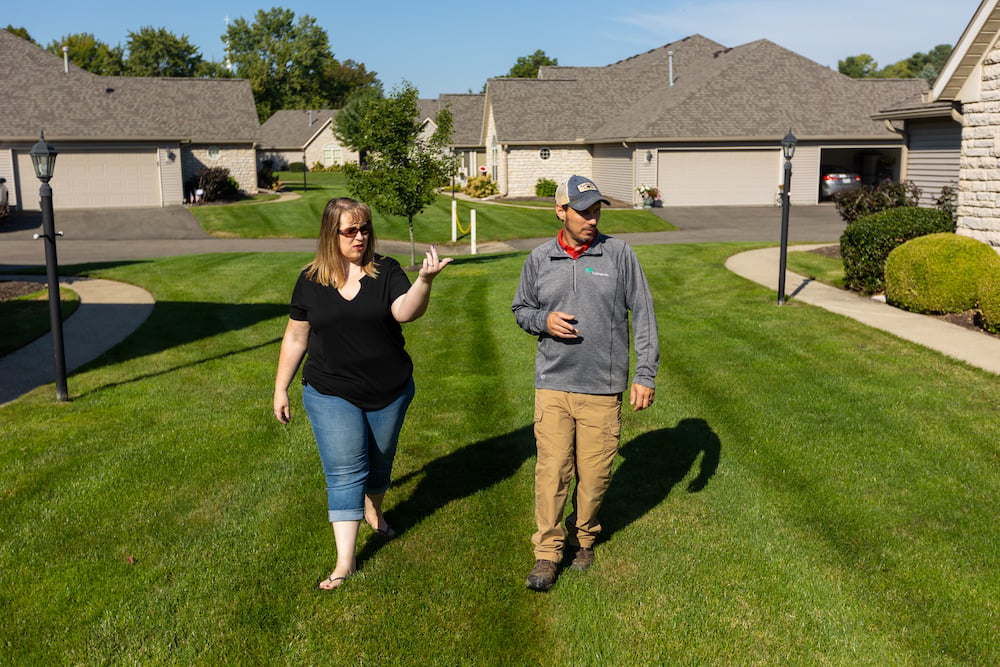 The Turfscape crew got to work, asking the board members and property management company what their goals were and how they wanted their property to look.

Then they developed a plan that included grounds maintenance, snow removal, and enhancements, as well as covering communication needs, to ensure a smooth transition, solid partnership, and improved curb appeal and overall property appearance.
1. A Weekly Grounds Maintenance Plan
In a busy HOA like Abbey Glen, providing weekly commercial landscaping maintenance services is crucial to maintaining consistent quality, a professional appearance, as well as securing a sound, solid reputation. This includes mowing, edging, and trash patrol, as well as other services that happen throughout the year, such as spring and fall cleanups, mulching, and tree and shrub pruning.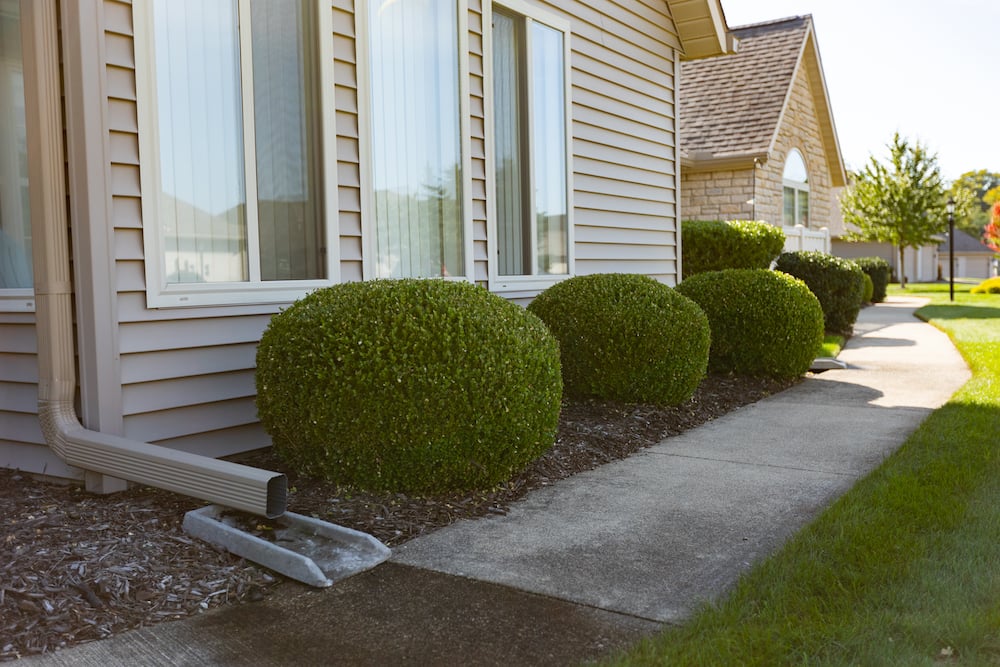 Everyone in charge of property management and on the Turfscape team is aware of the Abbey Glen HOA plan, so they know what's happening and can work cohesively, elevating efficiency and quality on the job.
2. A Landscape Design & Enhancement Plan
Over time, commercial landscaping will evolve and change on a property. To keep Abbey Glen HOA's grounds looking attractive and healthy, as well as touting the curb appeal the site desires for its residents.

The solution is to come up with an enhancement plan to pinpoint ideal focal points that require improvement and an aesthetic boost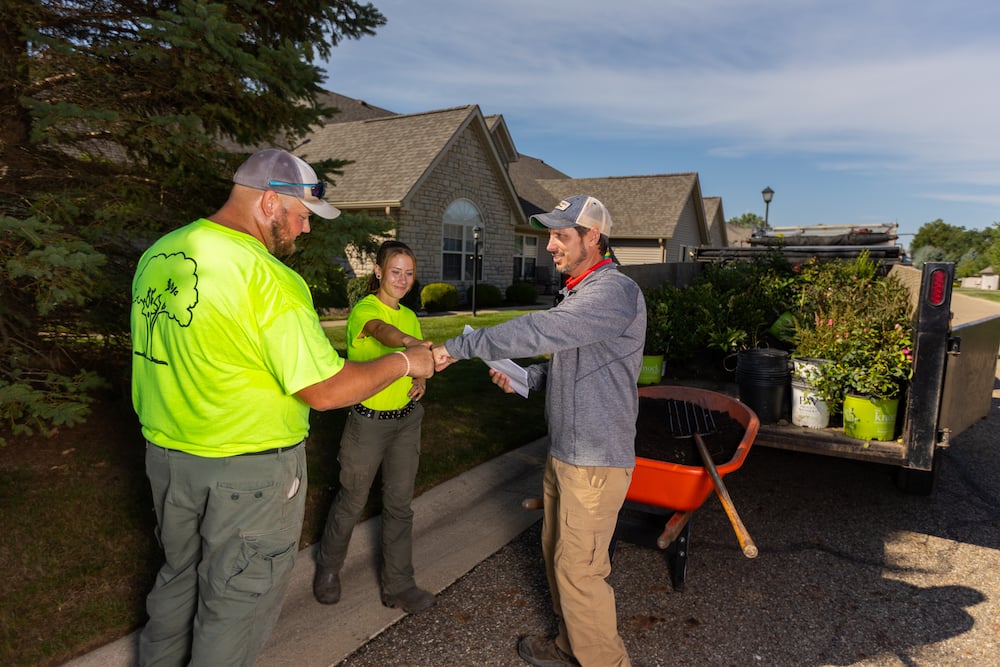 Turfscape creates enhancement plans for Abbey Glen HOA that fit the property's budget and timeline to ensure they are showing consistent improvement for its residents. Over the past two years, the HOA has hired Turfscape to replace old landscaping with new plant material.

"Our condominium association residents want to live in a peaceful, relaxing atmosphere, and we're proud to be able to provide them with that," Owens shares.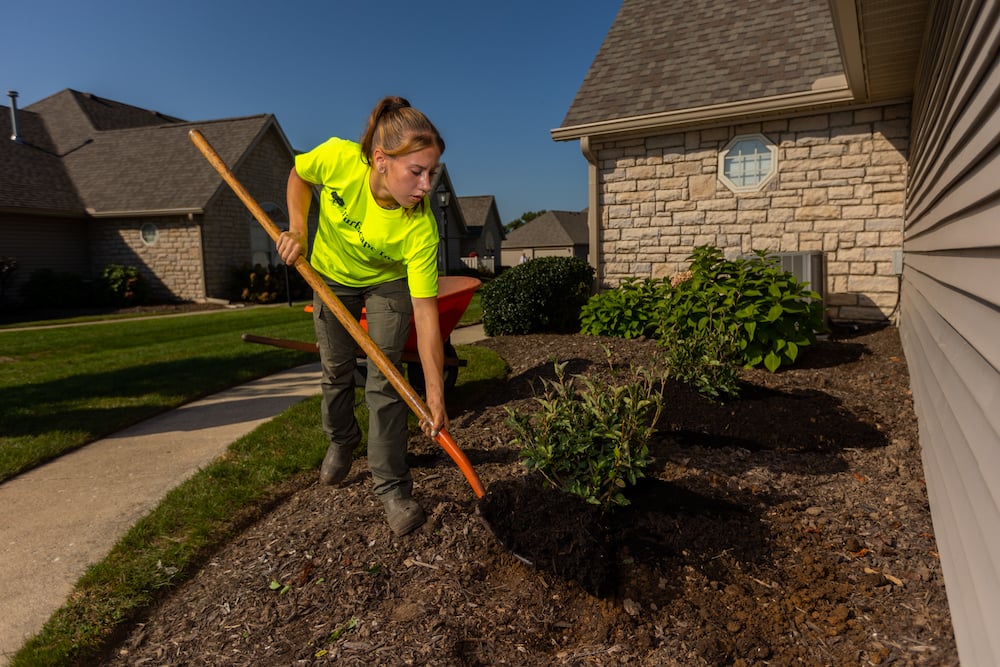 These site enhancements not only continue to elevate the site's reputation, but they also help attract and retain residents who care about living in a place with an impressive appearance.

"Helping keep the grounds beautiful helps keep property values up, and that's one of our biggest goals as a board and a management company," Owens explains. "Turfscape helps us do that."
3. Comprehensive Snow & Ice Removal
In Northeast Ohio winters, a condominium or HOA with regular homeowner activity throughout the year cannot survive without having a solid snow and ice management plan.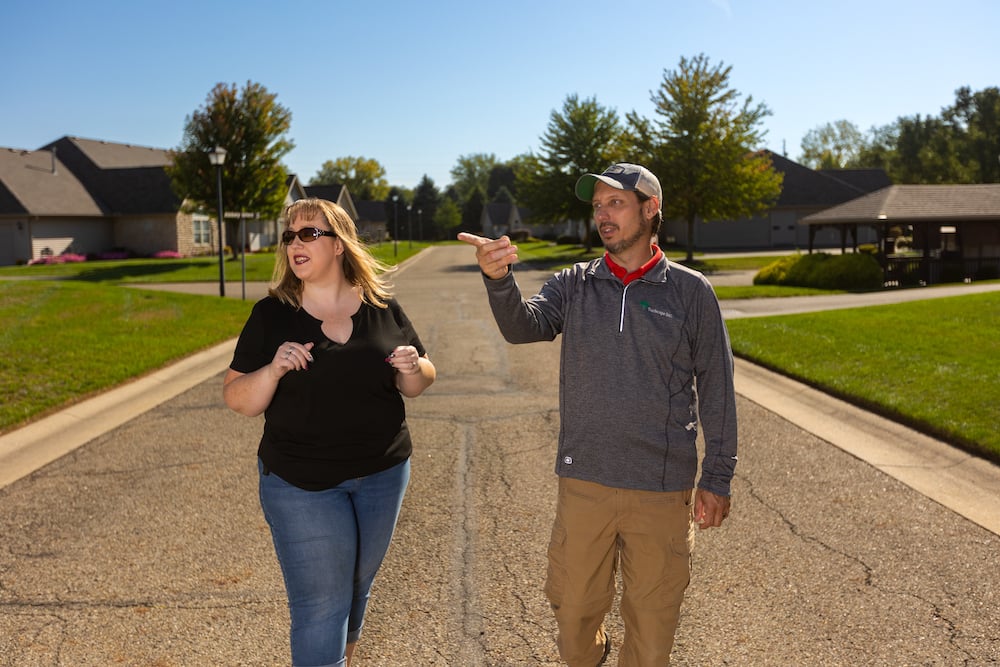 Having driveways, walkways, parking lots, entrances, and stairways clear ensures homeowners can get to and from their home safely. This level of safety is crucial in winter where snow and ice can easily cause slips and falls, as well as complaints from residents who can't easily and securely enter and exit their homes.
4. A Solid Relationship & Communication Strategy
Your commercial landscaping professional should know how to work with and respond to your condominium or HOA board members, as well as residents, to maintain the property and community relationships.

This can be a tricky area. You may have one resident who wants to talk to the commercial landscape professionals all the time, while others leave them alone. Or maybe some residents have specific issues near their property that they want addressed.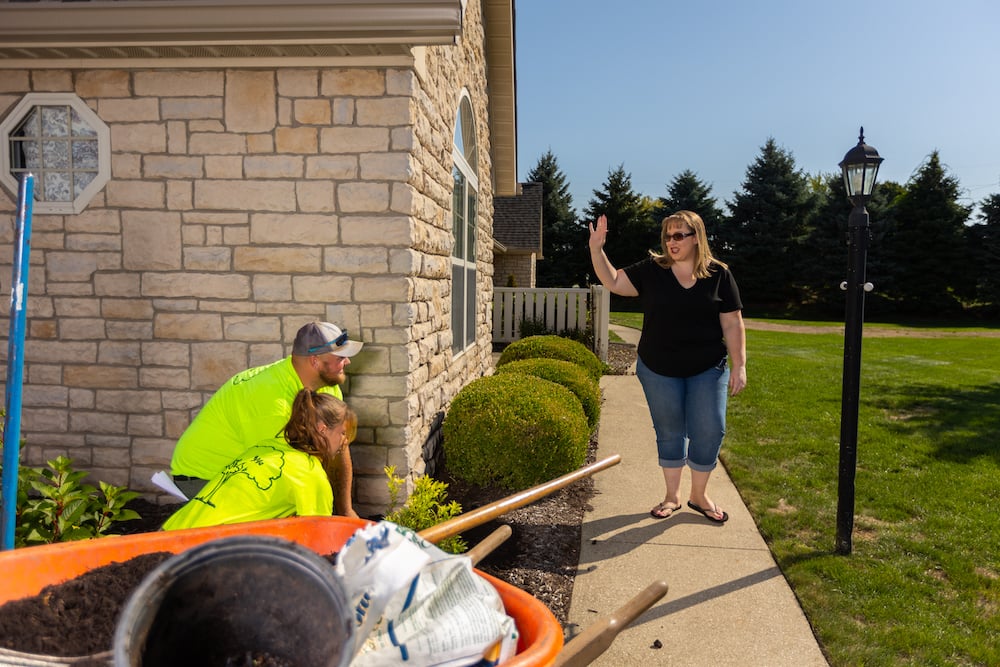 Your commercial landscape company should know how you prefer they work with your residents and then follow those rules, while keeping the peace, making residents happy, and getting work done in a timely fashion. When residents are happy, the HOA board members and management company managers are happy.

One way to do this is by having the same crew members on site because they are familiar with the property and can build property manager, HOA board member, and resident relationships, keeping note of key areas of concern around certain residents' homes.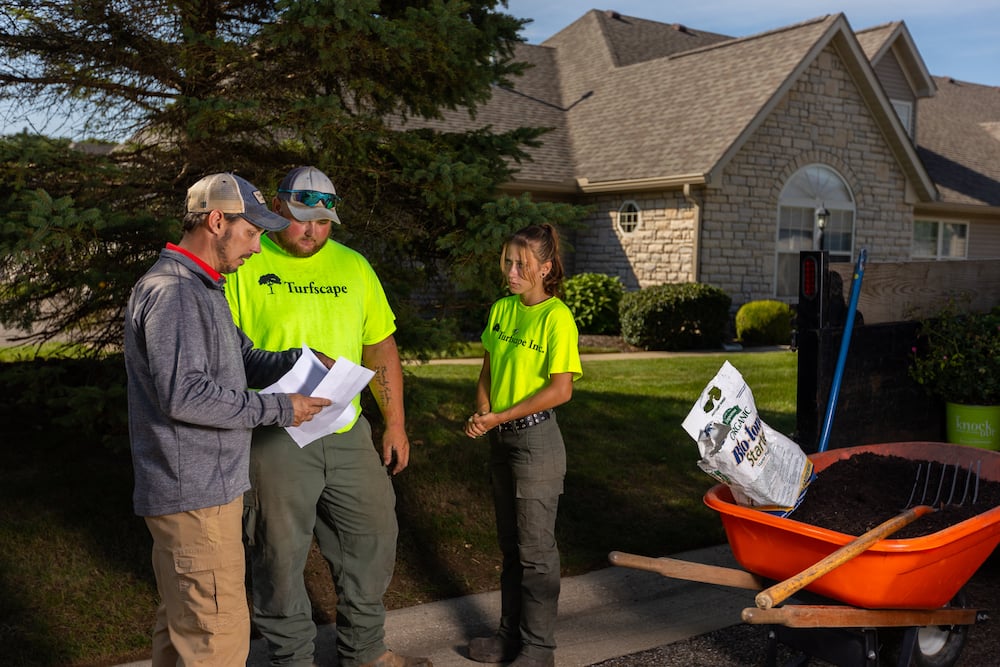 Turfscape has set up a communication strategy with Abbey Glen HOA that has proven successful over their past 6 years of working together. "If something goes wrong, we're the first to know about it and if I call Turfscape they take care of it and we can let the residents know it's taken care of in a timely manner," Owen says.

"I've had a great relationship with Turfscape," Owens continues. "I call them and they take care of problems right away. They are responsible and their crews are great. We get great compliments about them from our unit owners. It's great to have that for our community."
Embrace a Solid Commercial Landscaping Program for Your HOA or Condominium Association
You want to have confidence in your commercial landscaping service partnership. After all, trust goes a long way in keeping the process smooth when you have so many eyes on your property and so many residents willing to call and complain if something is out of place.

A strong partnership between Turfscape and Grace Property Services (Turfscape handles the commercial landscaping for 15 of their other condominium and homeowners associations.) has helped elevate the property's appearance and curb appeal, positively impacting the site.

And the relationship between the two companies has also deepened. As Brandon Kugler, branch manager at Turfscape, says: "Our goal is to make a difference. At the end of the day, I want them to look at the landscape and feel a sense of pride and relaxation when the residents look out on their back deck or porch and know things are taken care of."

Want to learn more about our commercial landscaping services in Northeast Ohio? Get started today with a free quote. We'll review your options together so you can make a great choice.