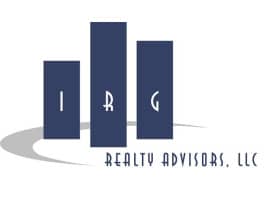 "A large industrial site like Lockheed Martin presents numerous challenges throughout the winter and growing season months. Turfscape's relentless pursuit in the winter months to address issues and provide safe working conditions for a zero-tolerance location like this facility is unparalleled."
- John Eggleston, Property Manager, IRG Realty Advisors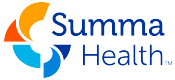 "Summa Health System contracted with Turfscape to maintain the outdoor grounds and all landscaping related work at multiple sites of its large hospital system and the transition from our previous contractor has been seamless. The fact that Summa is such a large entity, requires it to have multiple points of contact from different departments in the system. The communication with Turfscape has been streamlined to make it a very easy process. The Turfscape Account Managers have been proactive and responsive to the various requests at our different locations. Overall the attention to detail and quality of work has been very good and Summa would recommend Turfscape as an outdoor grounds provider."
– Construction & Property Manager, Summa Health System

"Once we contract one of our properties with Turfscape, we know we will have a clean and crisp appearance during the landscaping season and when the snow is flying that our properties are being serviced timely which leads to satisfied tenants."
- Lou Ann Paul, Properties Operations Supervisor, Geis Properties

"Turfscape has proven time and time again over the years that their response time and resources to meet deadlines, during both the landscape and snow removal season, is second to none. They provide you with excellent communication and an assurance that your expectations will be met."
- Christiann Conner Walls, Facilities Coordinator, Jones Lang LaSalle-Charles Schwab

"Four years ago Trinity High School was seeking to outsource our landscaping needs to free up our internal maintenance personnel. After a search for a comprehensive company to meet our needs, the choice became clear to us that Turfscape was above all the rest. After four years of our business relationship with Turfscape, our experience has matched our expectations -- professional, communicative, thorough, timely, reliable, and extremely professional in our interpersonal relationships with our corporate representative and our crew. Our stakeholders have consistently given us feedback to how clean and neat our property's landscape always appears, regardless of the season of the year. Turfscape is our landscaping company and we are proud of the professional relationship we hold with them now and into the future."
- William Svoboda, Assistant Principal, Trinity High School