Traffic in and out of a hospital or healthcare facility on a daily basis is hectic and constant.
Think about it: Doctor's appointments, tests, exams, emergency room visits -- and then all the employees and medical professionals who check patients in and out, as well as deliver those services.
And not many of those people who are going about their busy days realize all the attention to detail and organization it takes from a facilities management perspective to keep this experience smooth and stress-free.
From parking lots to entryways to exits and through drop-offs and pickups, landscape management plays a crucial role, and plants are a huge part of this. Plants at healthcare facilities can bring color and joy, act as therapeutic accents, and organize outdoor spaces.
But there are certainly some annuals, perennials, and grasses that are better than others for Northeast Ohio landscapes.
Important Factors That Impact Plant Choices
When it comes to outdoor maintenance for medical campuses, plants are an essential component. After all, any landscape without plants is pretty bland and boring.

But there are three considerations a VP of facilities maintenance should take into account when choosing the best plants for healthcare facility landscaping in Northeast Ohio.
Right Plant, Right Place
Obviously, some plants like certain conditions more than others. So choosing a plant cannot be done without understanding the condition that plant will grow in to ensure its success.

Environmental factors to consider when choosing the best plants for healthcare facilities include site location, sun exposure, soil condition, whether irrigation is available, and whether or not the plant is growing in urban conditions like high traffic areas near concrete.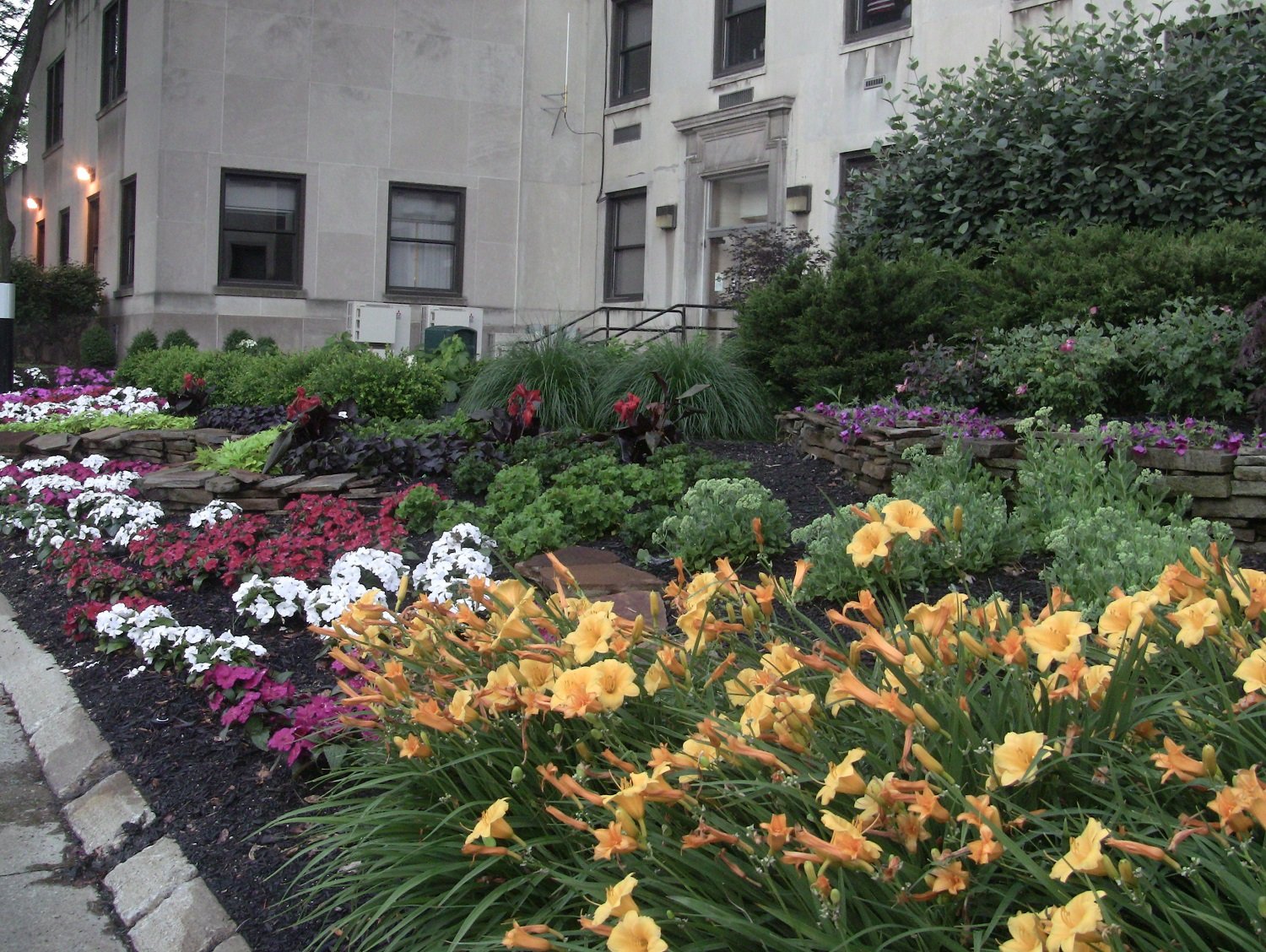 In areas where your facility may desire large swaths of annuals, being able to access it for the addition of soil amendments is also important.
Safety Considerations
The best plants for healthcare facilities should never negatively impact the safety or security of a hospital environment.

This means plants that grow wild and cover windows or doorways in an invasive way would not be appropriate. This is why paying attention to plants' specific growth habits when choosing them is important.

As a rule, plants should never block windows, walkways, fire department connections, hydrants, drive lanes or entrances, and exits.
Snow & Salt Concerns
Determining the best plants hospital landscaping in Northeast Ohio means always keeping in mind the four seasons, particularly winter.

For instance, are there locations on your property where you prefer to pile snow during the winter months so it's out of the way? You wouldn't want to plant deciduous or evergreen trees or plants where you pile snow. However, perennials, annuals, or ornamental grasses aren't as big of a concern because they not only provide aesthetic enjoyment during the growing season but also are not an issue during the winter months.

Also, since salt is used to melt ice and snow, you want to use plants that are hardier in those areas where salt may collect. Installing burlap or snow fencing may be something to consider to protect plants in areas near parking lots, for instance, where applying salt is common.
The Plants the Pros Suggest
When it comes to installing plants in landscape beds on a medical campus, you should use a mixture of plant types to create a composition of multiple textures, colors, and seasonal interests. For instance, in winter months when other plants may fade, mixing in evergreens will help keep your landscape from looking extremely bare.

To help you refine your choices, here are the best plants for healthcare facilities in Northeast Ohio in the perennial, annual, and ornamental grass categories.
Perennials
Perennials are great for commercial landscapes because you plant them once and they bloom each year, bringing that consistent color to the landscape.

For a medical campus, particularly, low-maintenance perennials that don't need a lot of extra attention or pruning are on the list of the best plants for healthcare facilities. Here are some of our favorite perennial plants for medical facility landscapes.
1. Black-eyed Susan
This full-sun-loving perennial blooms in bright yellow flowers with dark centers from July to September and is deer and rabbit resistant and attracts butterflies.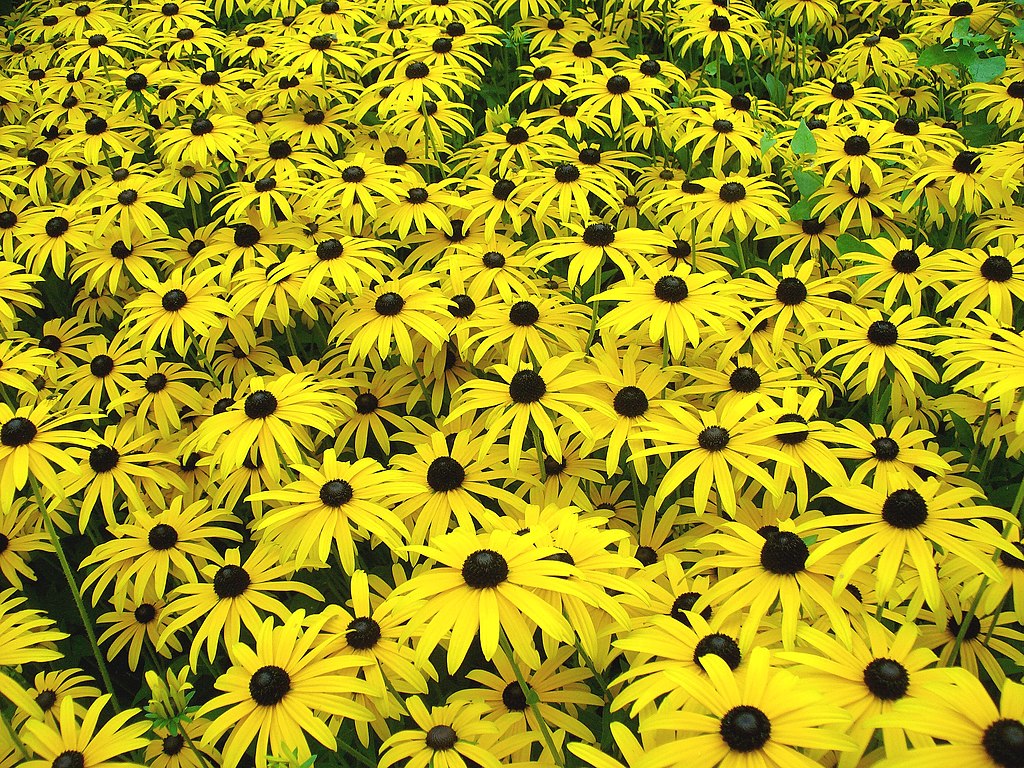 2. Catmint
From April through October, catmint shows off clusters of blue flowers. It's a tall, vigorous grower that likes room to spread. Attracting hummingbirds and butterflies, catmint is also drought-tolerant once established.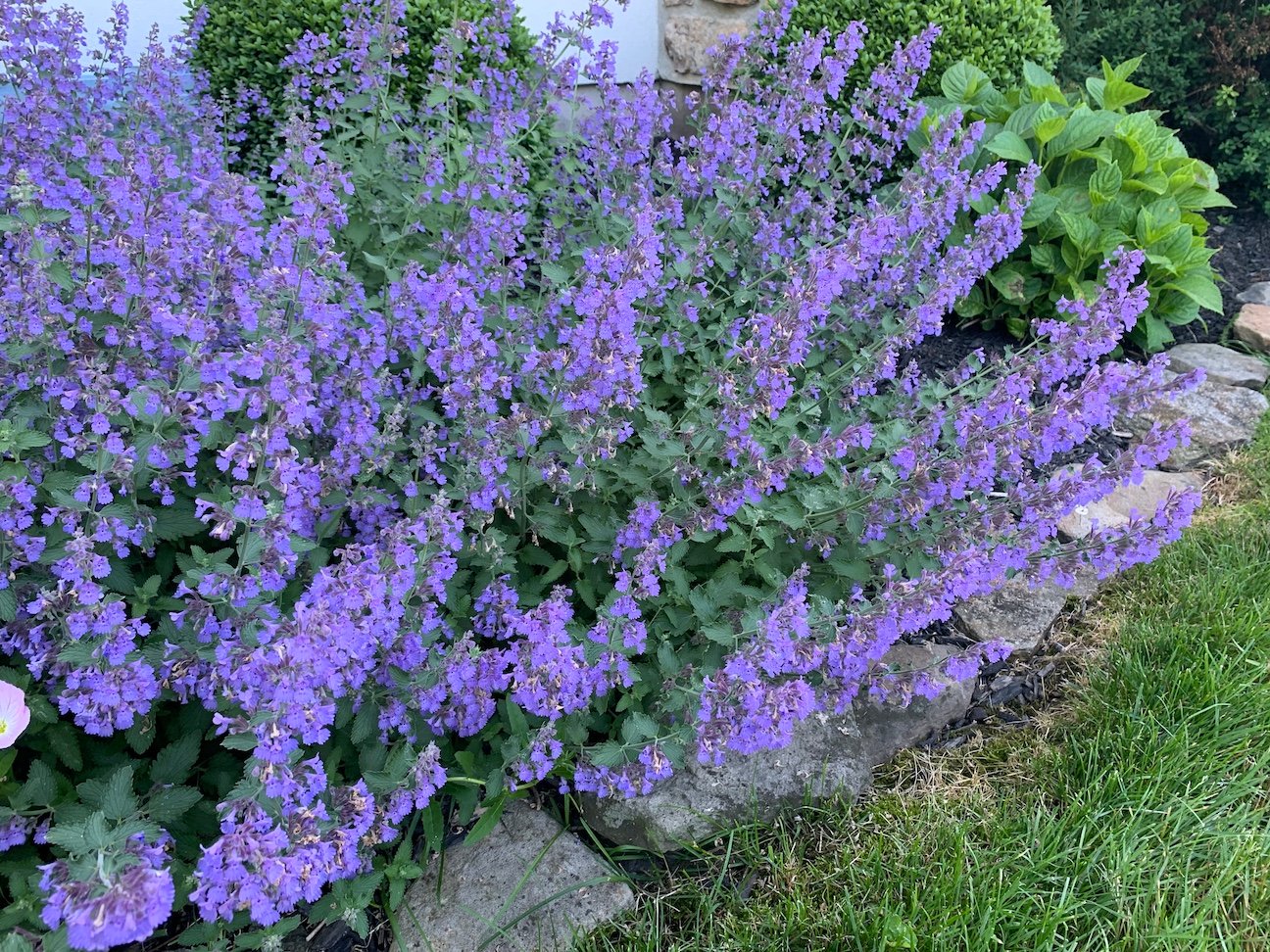 3. Coneflower
These mid-summer blooming flowers pack a colorful punch, while they also attract butterflies and are deer-resistant. They love full sun locations.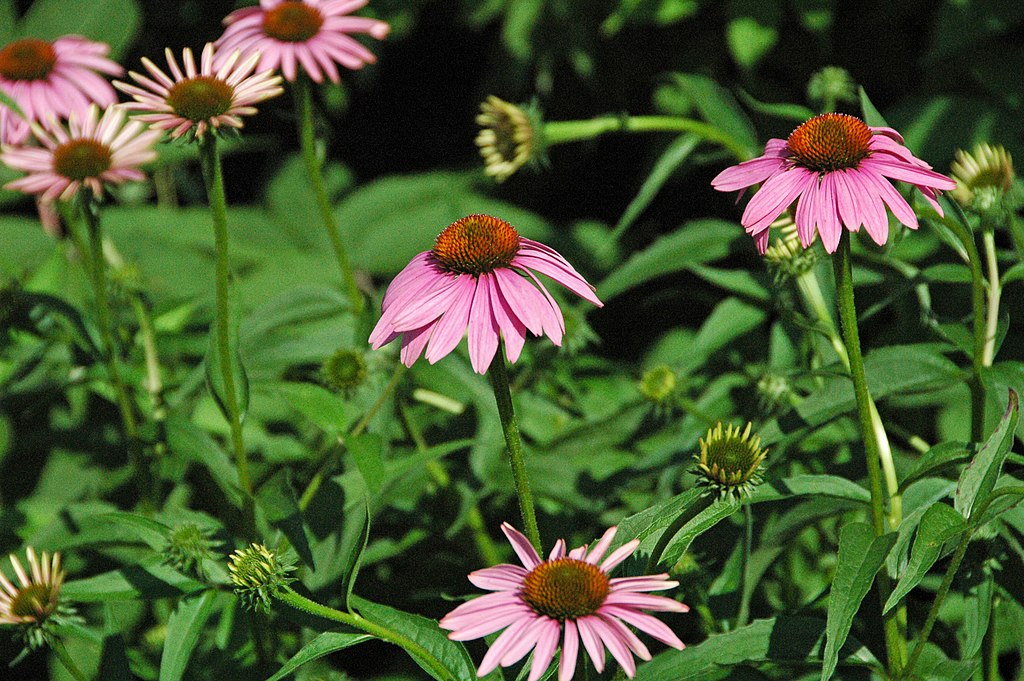 4. Coreopsis
This plant has a variety of daisy-like flowers in colors ranging from yellow to pink to red to multi-colored. At 1 to 3 feet tall, Coreopsis attracts birds and butterflies.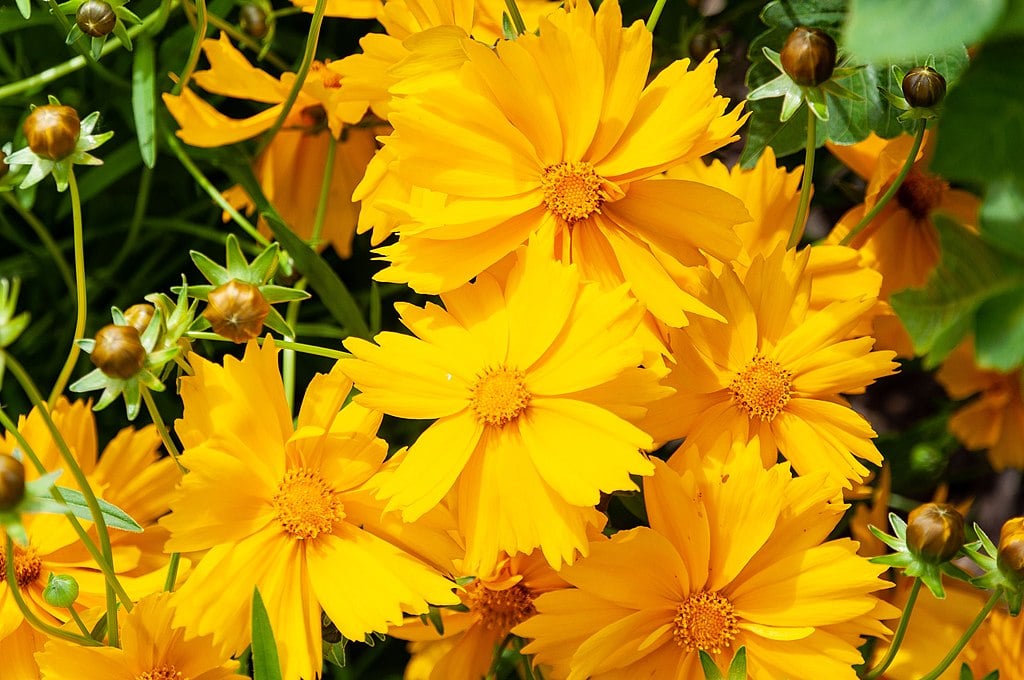 5. Daisies
This classic perennial has large white blooms that last all summer and into early fall. There are different varieties that offer different heights -- short ones for borders, for example, and tall ones for dramatic backdrops. They prefer well-drained soil.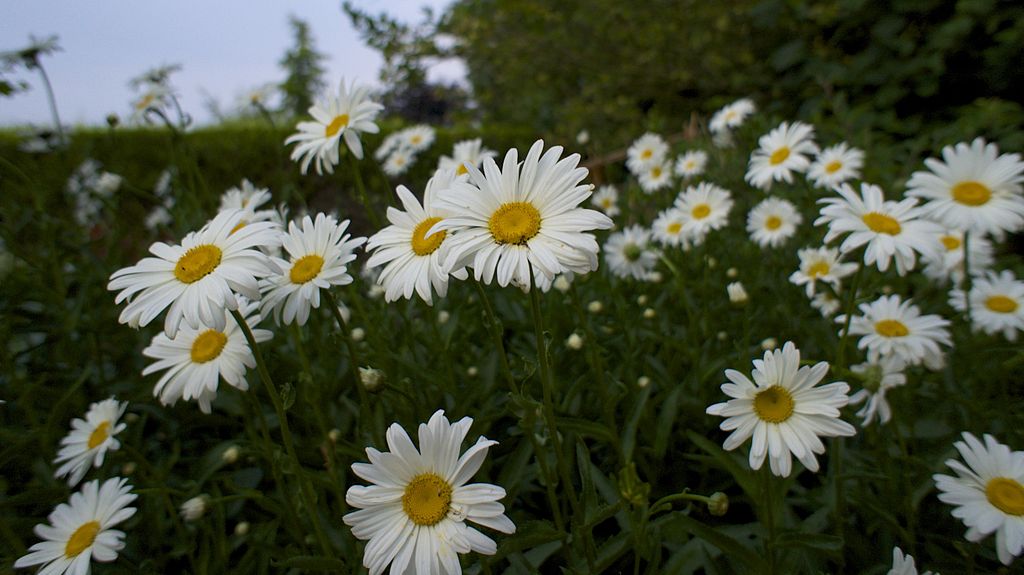 6. Daylilies
Referred to as "the perfect perennial" for its beauty and hardiness, daylilies require little care. Because of their color pop and easy maintenance, they are one of the most therapeutic plants for hospital grounds.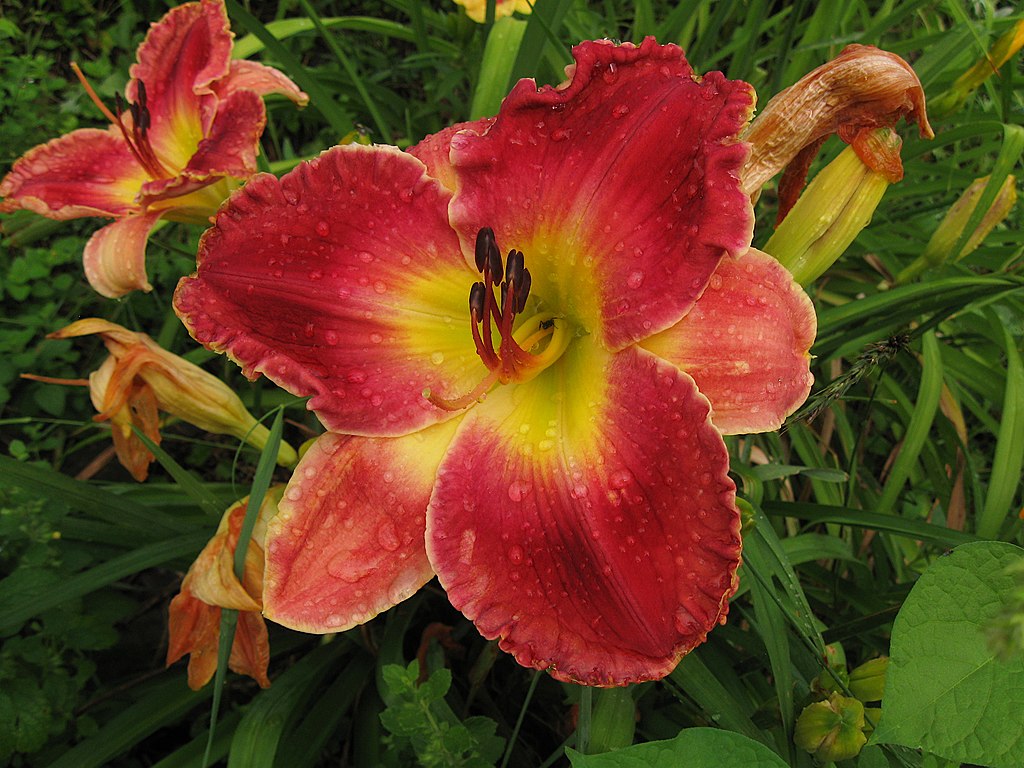 7. Hosta
Need a shade-loving plant? Hosta is your best friend. They have gorgeous foliage in a variety of greens, yellows, and blues and provide small flowers during the summertime.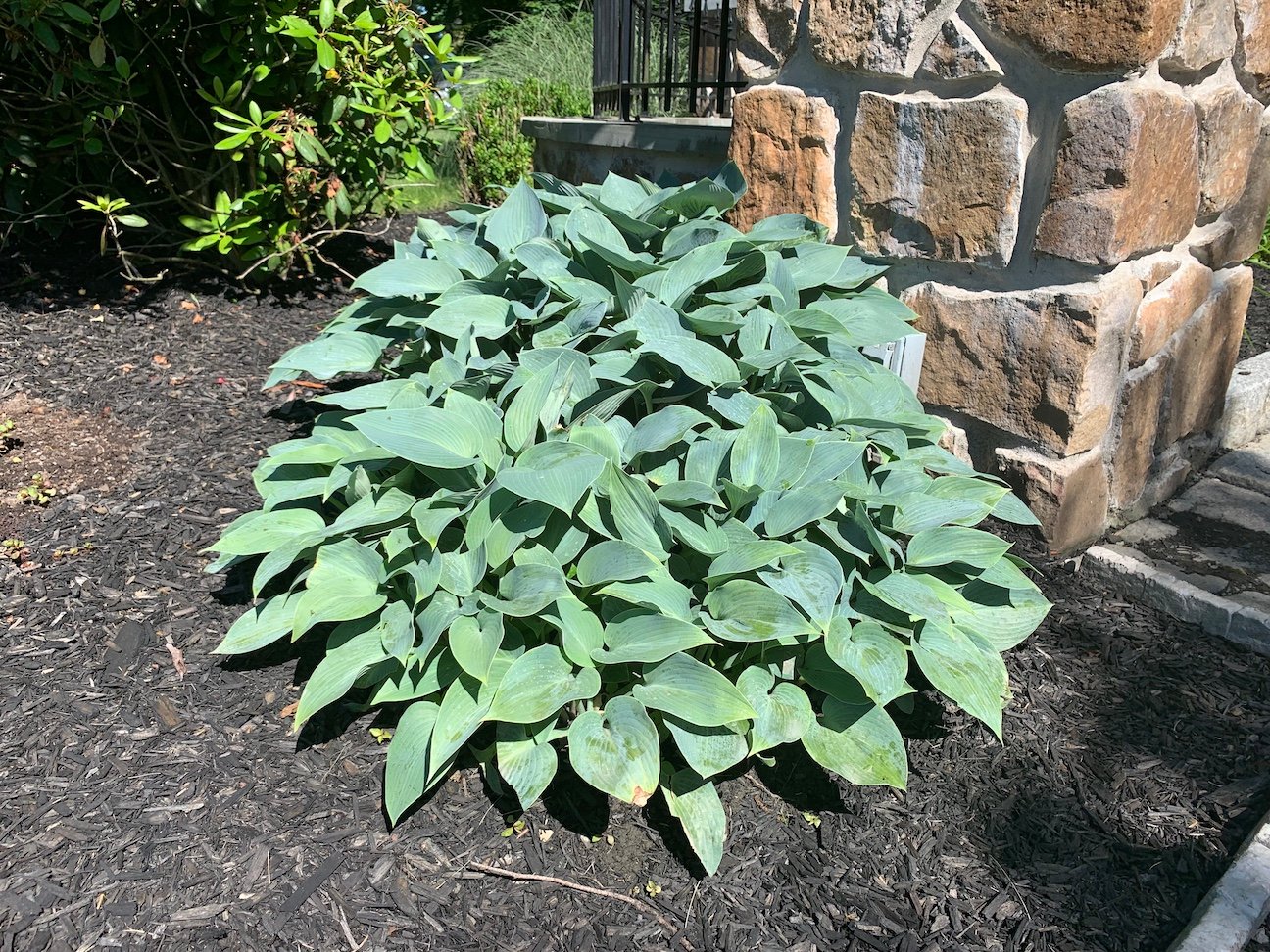 8. Sedum
Flowering sedums are a great addition for late summer and fall blooms. They have large, stunning flower heads that are drought-resistant.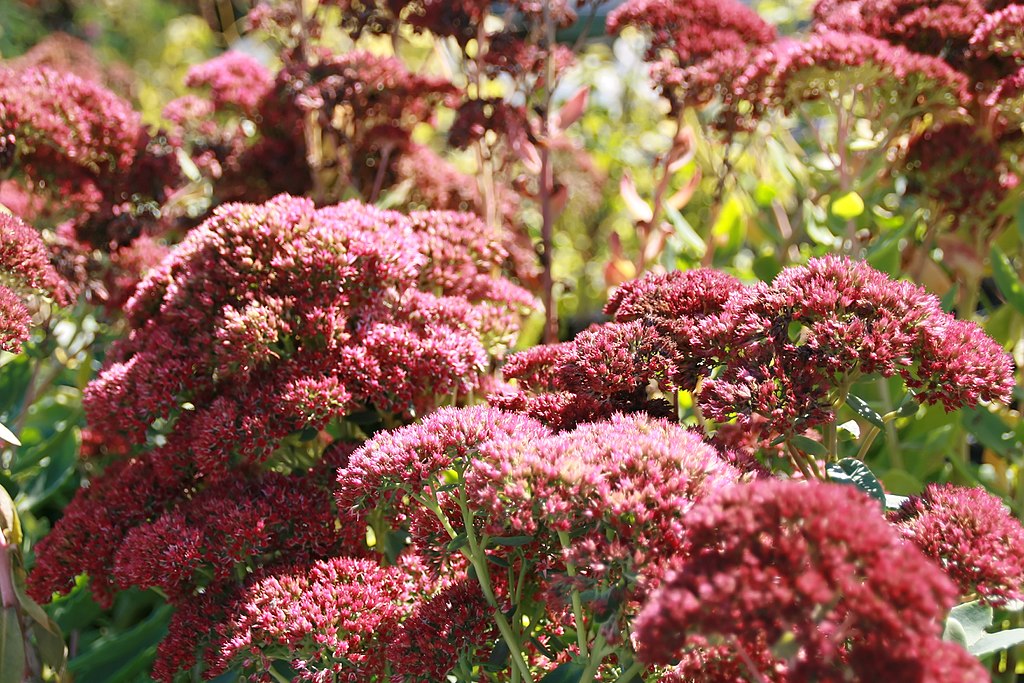 Annuals
Annuals bring those pops of color that can reflect your healthcare facility's color scheme or provide patients and their visitors with therapeutic plants for hospital grounds.
Here are some of the best annuals for medical campuses in Northeast Ohio.
9. Begonia
Wanna brighten up a shady or partially shady spot? Begonias do the trick by providing continuous summer color. These eye-popping plants also enjoy the filtered light beneath trees, blooming in shades from rich reds to bright pinks, yellows, oranges, and even whites.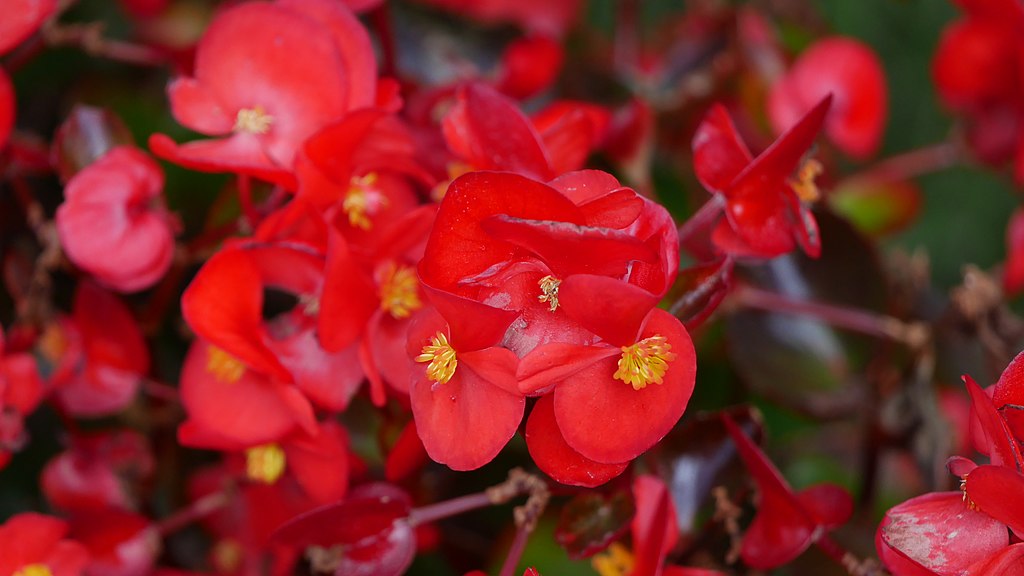 10. Canna Lily
Cannas or canna lilies love full sun and show off tall, dramatic bright reddish-orange blooms. They like rich, well-drained soil.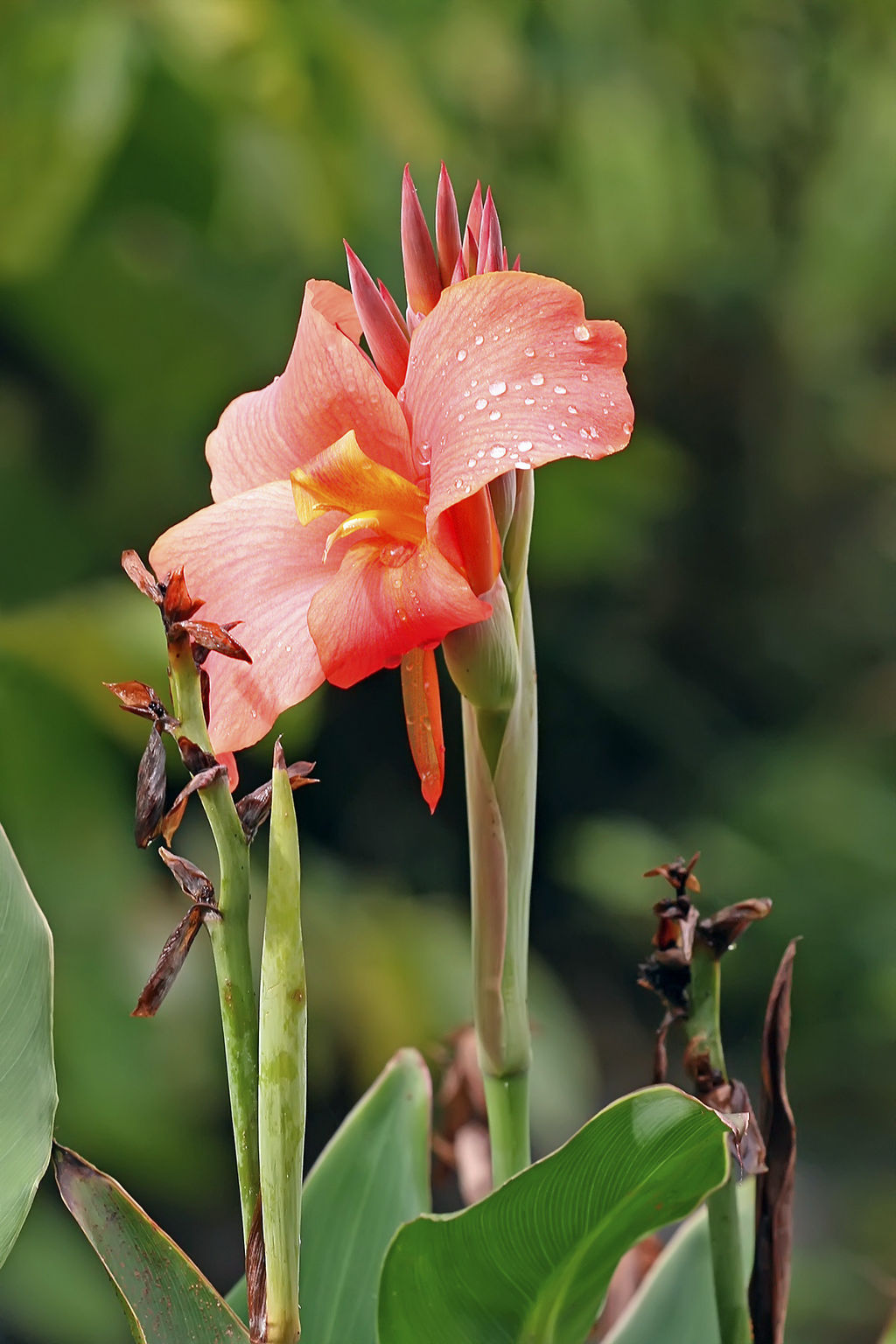 11. Geranium
Geraniums grow easy in moderately rich soil and provide nice pops of color in front of other darker plants, like evergreens. Many even come with bi-colored blooms in clusters of two or three flowers on lush, dense foliage to offer exciting contrast.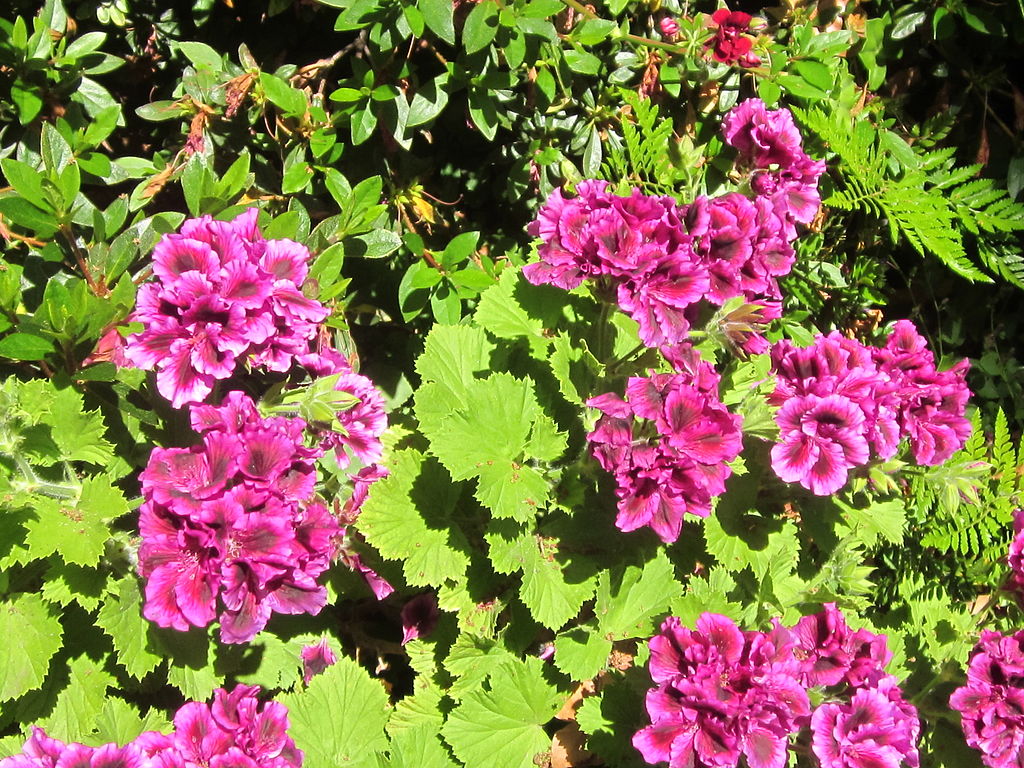 12. Lantana
These bright, sun-loving plants produce flowers in abundance. They don't need much care and bring hummingbirds and butterflies with their red, orange, yellow, white, pink, or lavender blooms.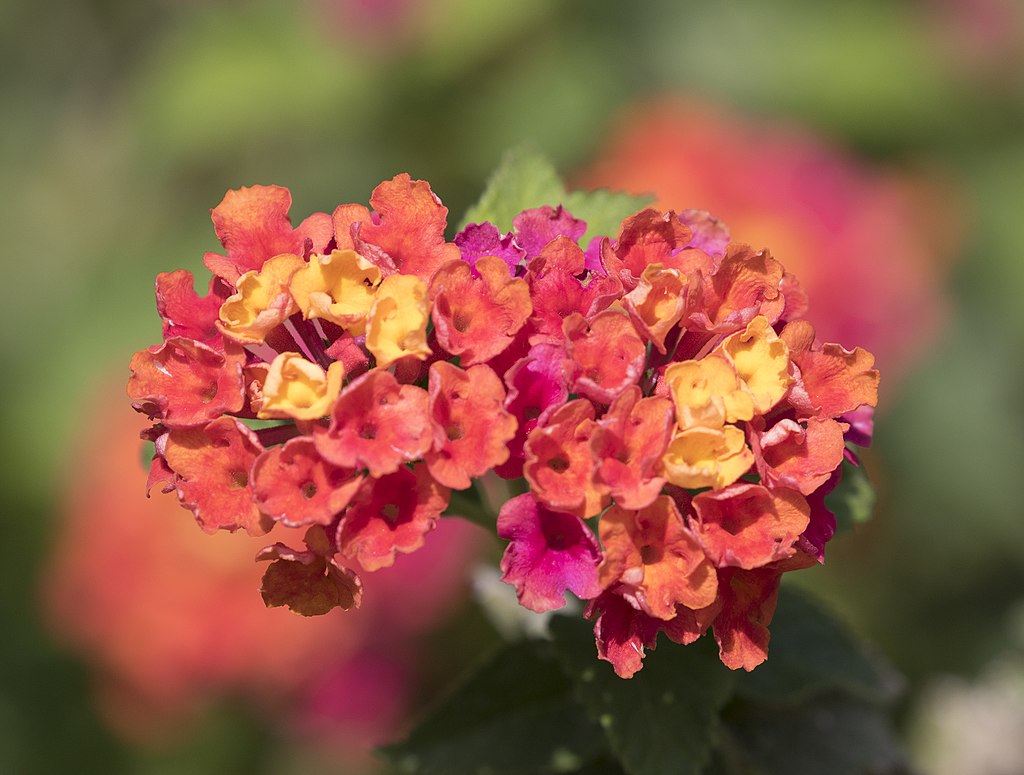 13. Marigold
These tangerine, gold, and rust-colored blooms tolerate multiple types of soil conditions and rebound quickly after droughts or run-ins with mowers.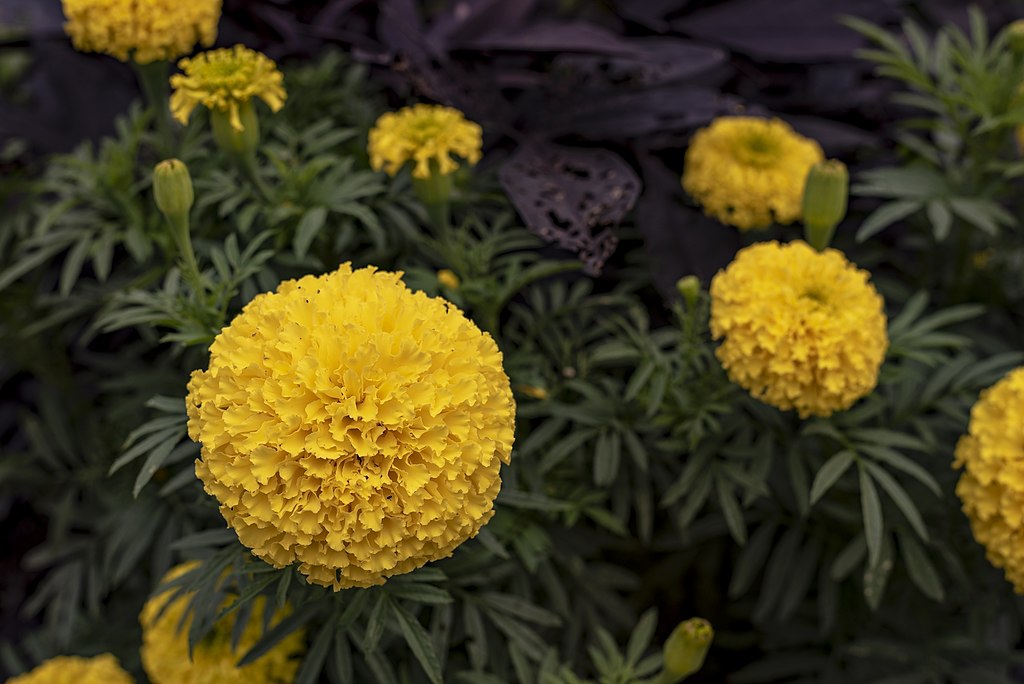 14. Petunia
Coming in a variety of pinks, whites, and purples, as well as other shades, petunias provide flowers all summer long -- even during those super hot days.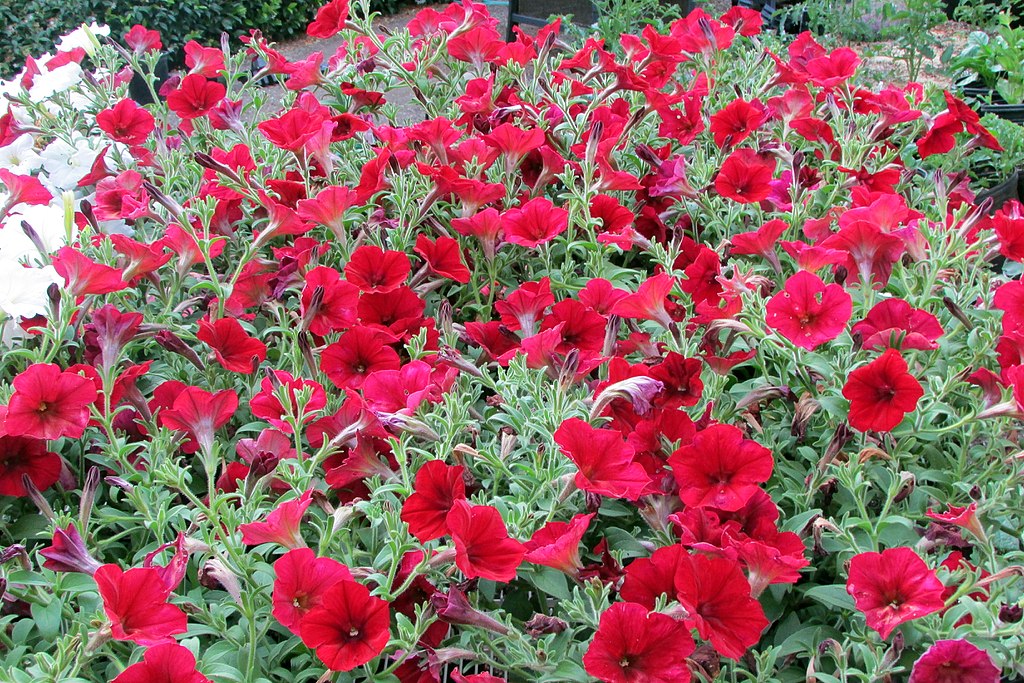 15. Potato Vine
The large, lime-colored, heart-shaped leaves of the sweet potato vine lift up the plants around it with a contrasting shade, while the purple version does the same but provides that dark backdrop or deeper partner color to other landscape plants.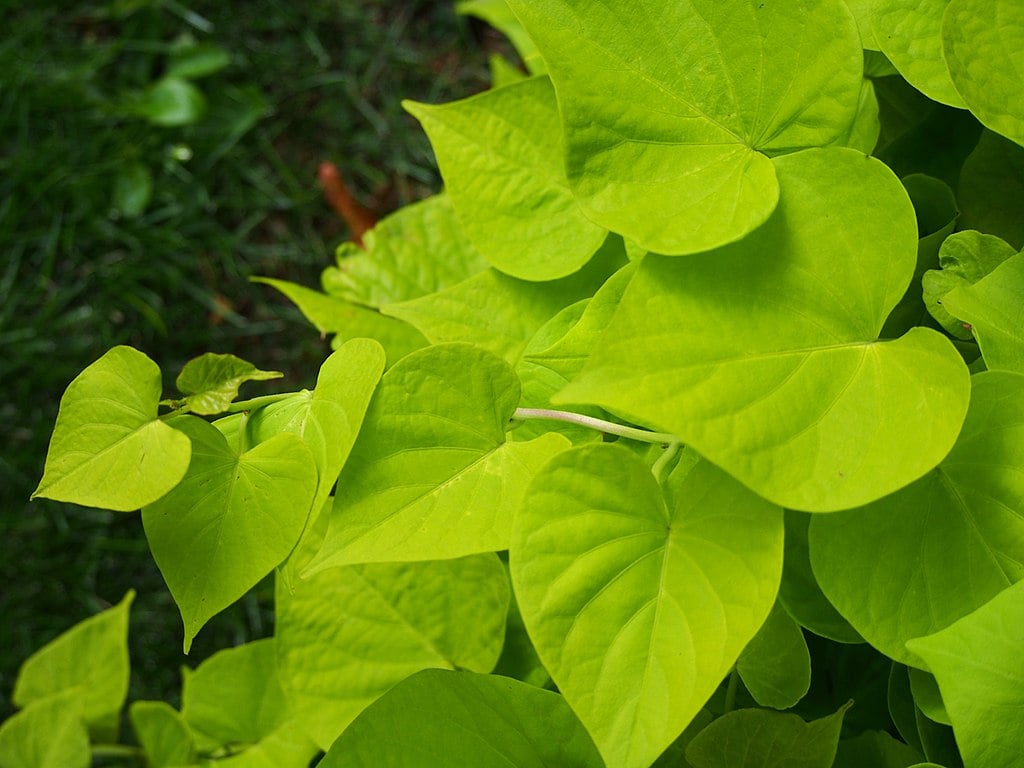 16. SunPatiens
Performing well under stressful conditions, SunPatiens continuously bloom throughout the summer's heat and humidity. They provide brilliant color in shades ranging from light pinks and whites to soft lilacs and neon pinks and even to deeper reds and oranges.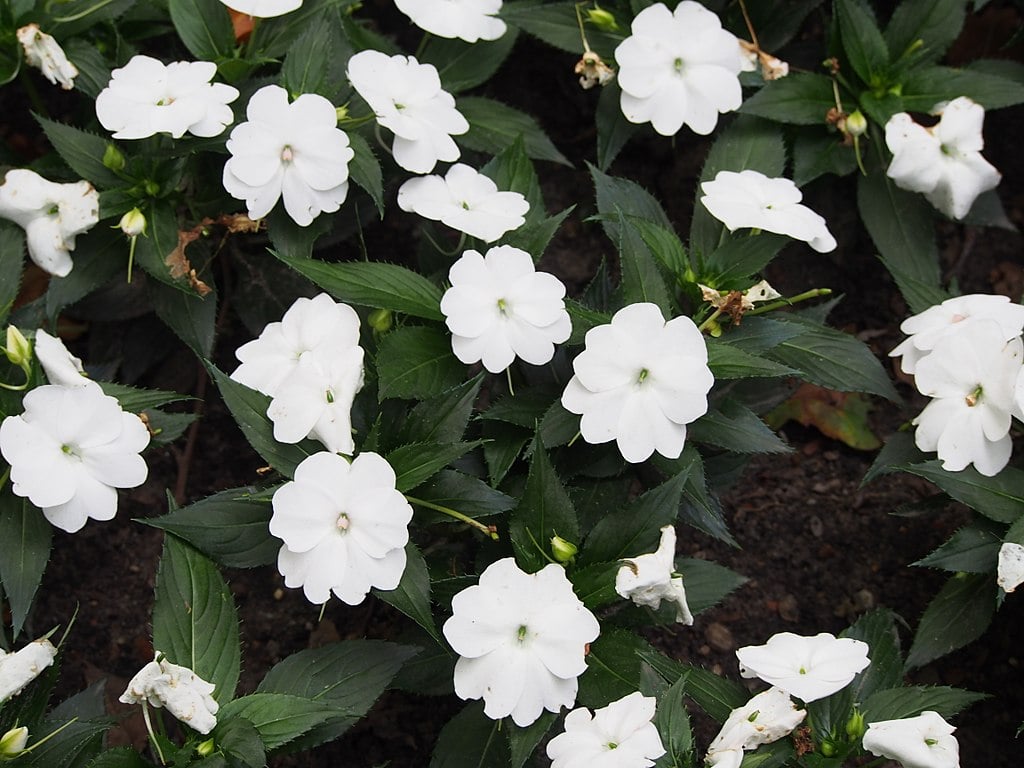 Ornamental Grasses
Ornamental grasses are great for high-impact, low-maintenance options on medical campuses. They offer unique visual interest, coming in mounding or vertical shapes; spiny or feathered textures; and blue, green, and red shades.

Here are our favorite ornamental grasses that make the list of best plants for healthcare facilities.
17. Karl Foerster Reed Grass
Tan seed heads blow in the wind atop vibrant green plumes from late summer to winter in this grass that likes full sun, but can also grow in partial shade. It is highly tolerant of urban, high-traffic areas.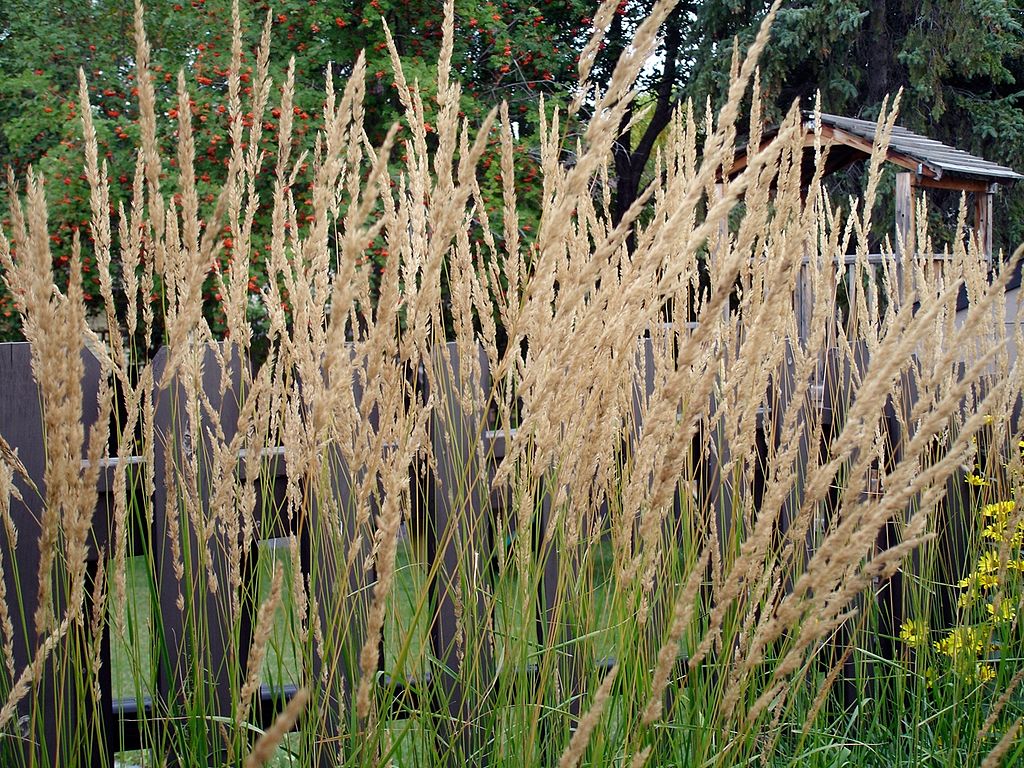 18. Maiden Grass
Maiden grass features bold plumes of coral-pink flowers rising above the foliage in late summer. Silver seed heads shine at the tops of plumes from early fall to winter. Foliage often turns yellow in the fall, and brick red stems add another colorful addition to this grass. Use it for a vertical accent, mass planting, hedge, or groundcover.
19. Liriope
This grass-like perennial features a clump of arching, glossy, green and white variegated leaves, as well as a display of purple-lavender flower spikes. This low-maintenance plant can work in average to moist conditions and is usually about 12 inches tall when mature.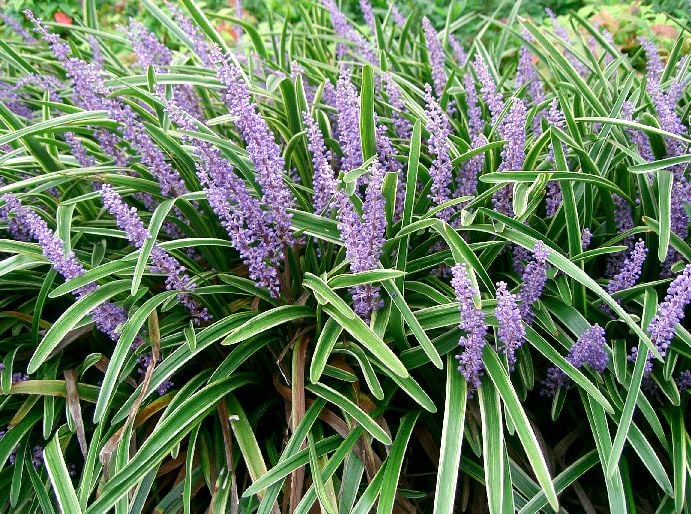 20. Dwarf Fountain Grass
This fine-textured grass is suitable for smaller areas. Bright green foliage changes to a golden tan in fall. Blooms are like bottlebrush tops with plumes of white, and they last until winter.
So Many Plants, So Little Time
The number of plants available for your medical campus seems to grow every day.

Choosing the right plants can be overwhelming. No one wants to waste time or money picking something that either doesn't work in your space or adds to your maintenance costs.

We get it. You have multiple areas in your hospital landscape that range from full sun to deep shade, and you certainly can't blanket each area with the same plant types. In the meantime, your property needs attention because the medical professionals who work on-site and the people who need treatment depend on it.

Turfscape wants to help you make the fastest, most informed decisions on the best plants for your healthcare facility. We are happy to take the time to educate you on different plant species and habits so you feel confident with the beautiful blooms and tempting textures you choose to adorn your limited landscape spaces.
Want to learn more about the plants that could work best in your space? Get started today with a free quote. We'll review your options together so you can make a great choice.
Images: Black Eyed Susan, Coneflower, Daisies, Daylilies, Sedum, Canna Lily, Petunia, Potato Vine, SunPatiens, Karl Foerster Reed Grass, Coreopsis, Begonia, Geranium, Lantana, Marigold, Liriope, Dwarf Fountain Grass, Maiden Grass