Are you interested in learning more about a career in landscaping? Maybe you want to try something different or switch up your career options.

Whether you have previously worked in the landscape industry or you're someone who wants to try a new industry, you might be wondering what's involved with landscape technician jobs in the Twinsburg and North Canton, Ohio area.

We understand. Every region and every company is different, and even if you've had a job similar to this one, you might not know the unique facets of that role at a company like Turfscape.

Whether you're serious about applying for a job or you're just looking for more information, you should have all the details at your fingertips so you can make an informed decision.

Here's an inside look at what you can expect with a landscape technician job at Turfscape.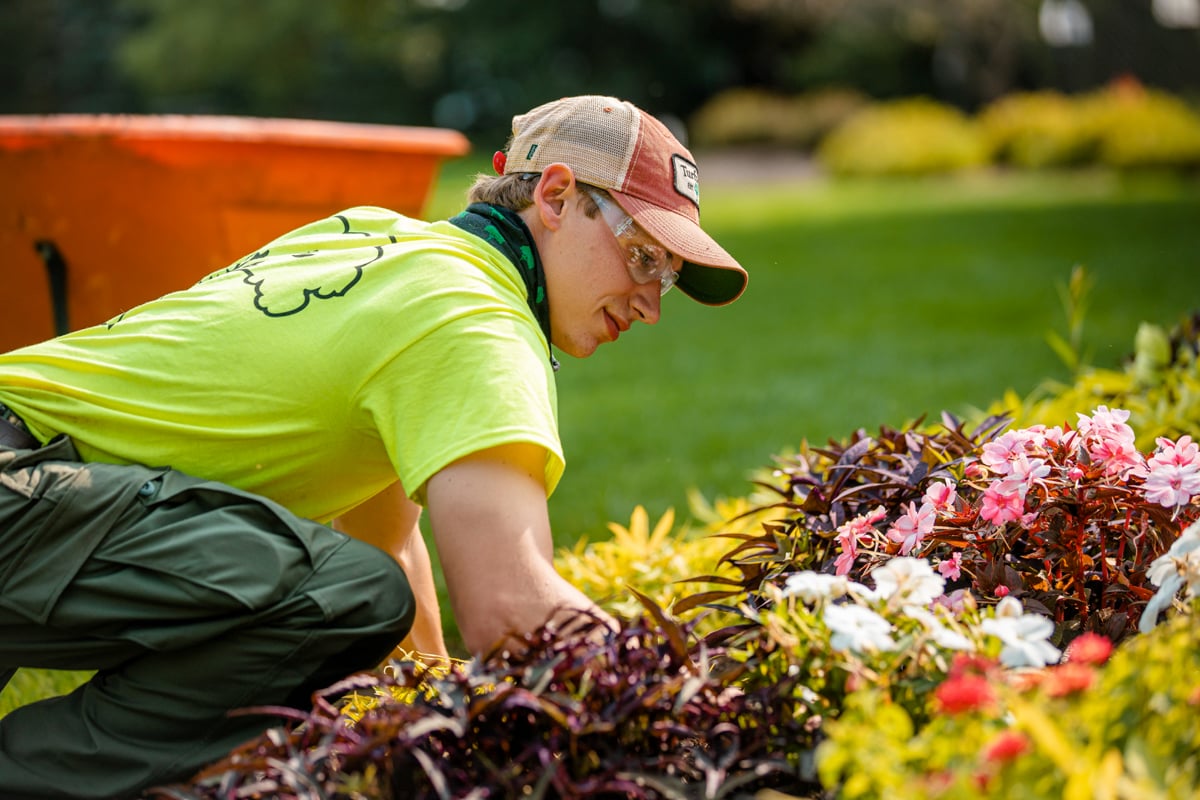 The Landscape Technician Job Description
Exploring new opportunities is always exciting. Diving into a field you've never worked in before or joining a company that offers new roles in a unique structure may have you pumped to apply.

To aid you in your landscaping career journey, here are some details about what landscape technicians do.
The Job
Think you can't be a landscape technician because you have no experience? Think again. There is no experience necessary to apply for a landscape technician job at Turfscape.

Turfscape pros will teach you on the job. In this role, there are landscape technicians on various types of crews, meaning they all do something a little different. On a maintenance crew, you'll likely be mowing, weeding, and pruning. A mulching crew landscaping technician will be installing mulch, while an enhancement crew landscape technician will be installing plants and even doing some bed edging and spring and fall cleanups in addition to seasonal color work.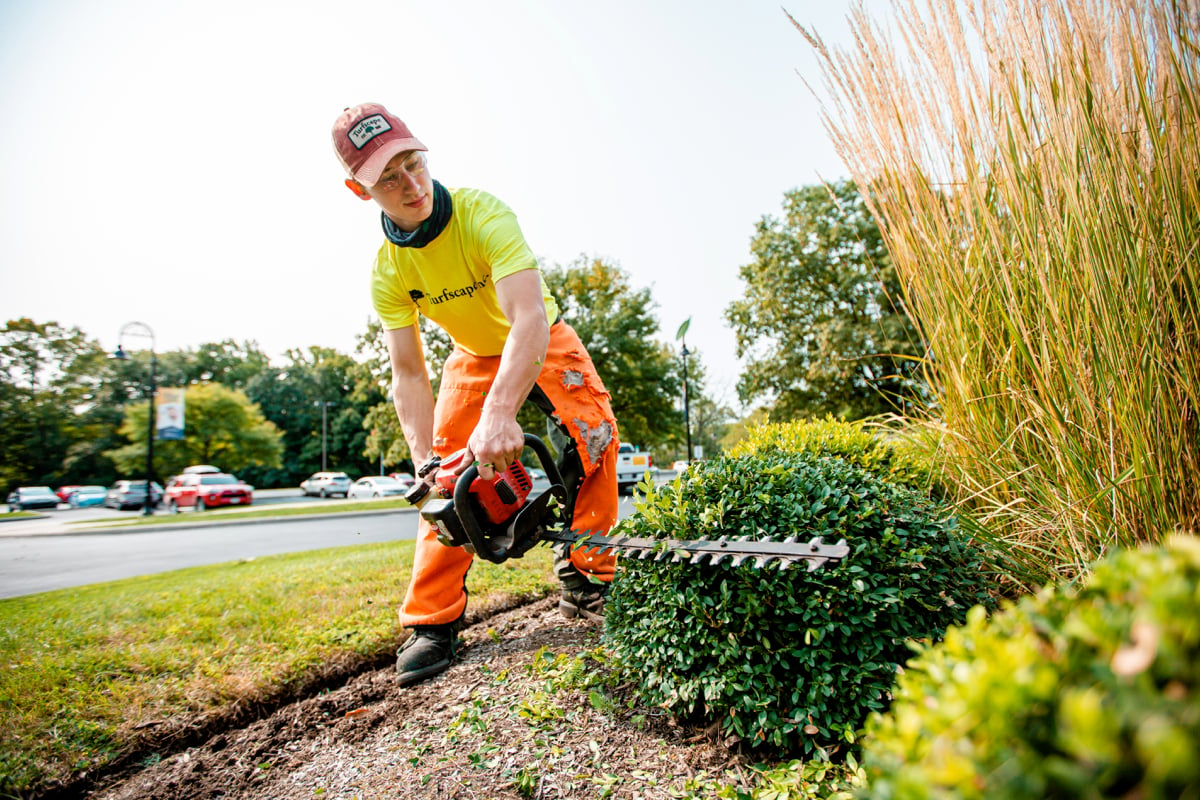 Benefits & Earning
A landscape technician job is a full-time seasonal position, meaning the main work happens from March to November, working roughly 45 to 50 hours weekly. There is an opportunity to make overtime as well.

Turfscape provides landscape technicians with benefits that include health insurance, as well as 401k with a 4 percent match, in addition to uniforms and training and education.

The job is seasonal, however, employees are eligible to stay on full time throughout the winter months to do snow removal, which is paid at a premium.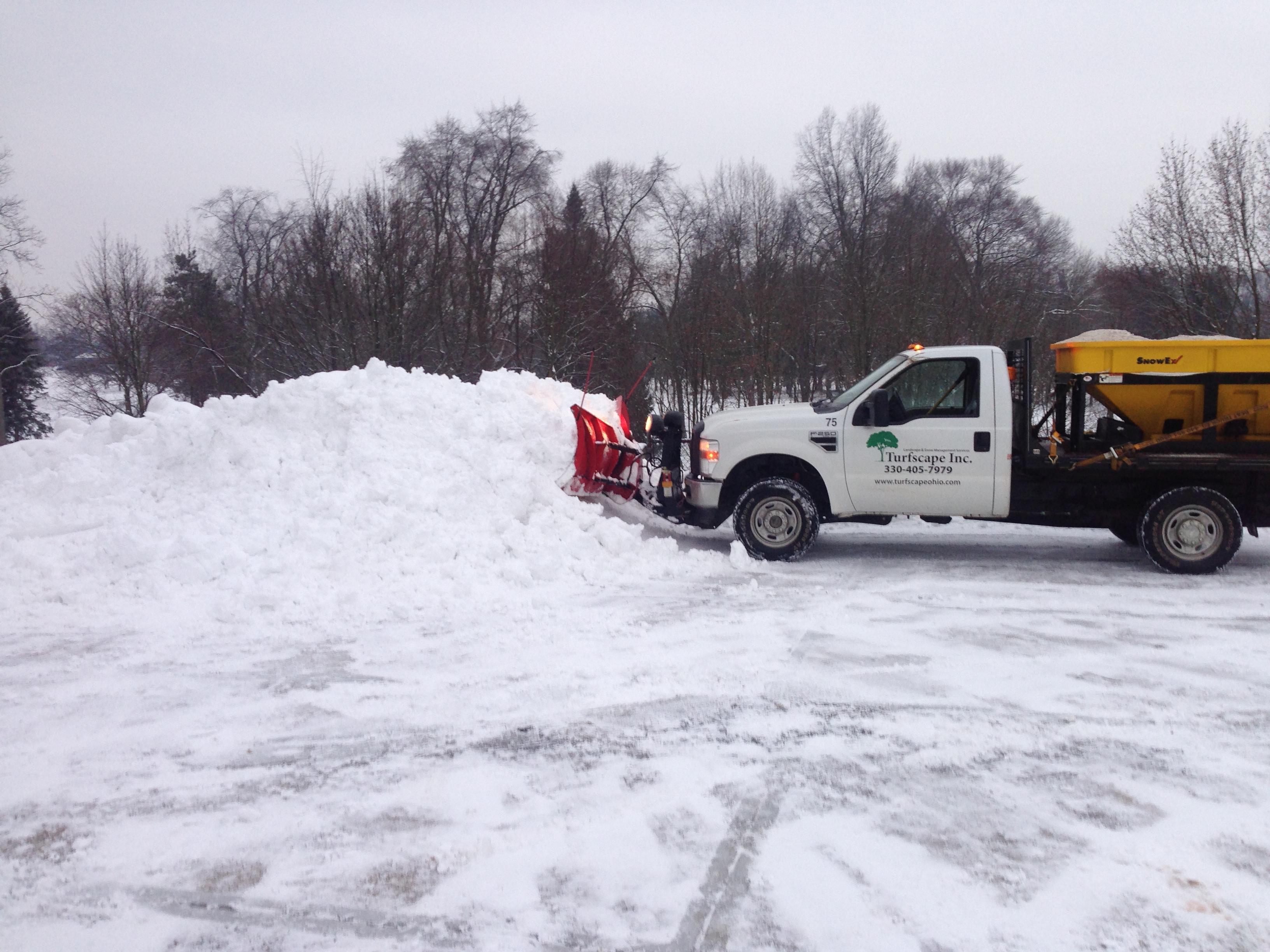 Career Growth Potential
Want to grow in your landscaping career? No problem. A landscape technician can continue growing all the way to branch manager or even into sales or landscape design, depending on your interests.

The pathway to branch manager goes landscape technician to job supervisor to account manager to branch manager. One Turfscape employee who took this path worked his way up this way and has been with the company for 10 years. He's been a branch manager now for more than one year.
Landscape Technician Job Pros and Cons
There are a few reasons to consider a landscape technician job at Turfscape.

The job comes with quite a few pros. We also list the few cons below so you can get a full picture of what landscape technicians love and hate about their work.
The Great Outdoors
Do you love the outdoors? Then you'll love being a landscape technician because you get to work outside. No stuffy cubicle or windowless office here.

And if you like getting in a workout while you're checking off your work hours for the day, the landscape technician job can be considered physically demanding. Turfscape describes it as being able to lift roughly 50 pounds on a repetitive basis and stand for longer periods of time.

Also, you have to like getting dirty. Obviously, you're sinking your gloved hands into the soil quite frequently or handling mulch or tree branches or landscape equipment. If you like to work with your hands, this is certainly a pro.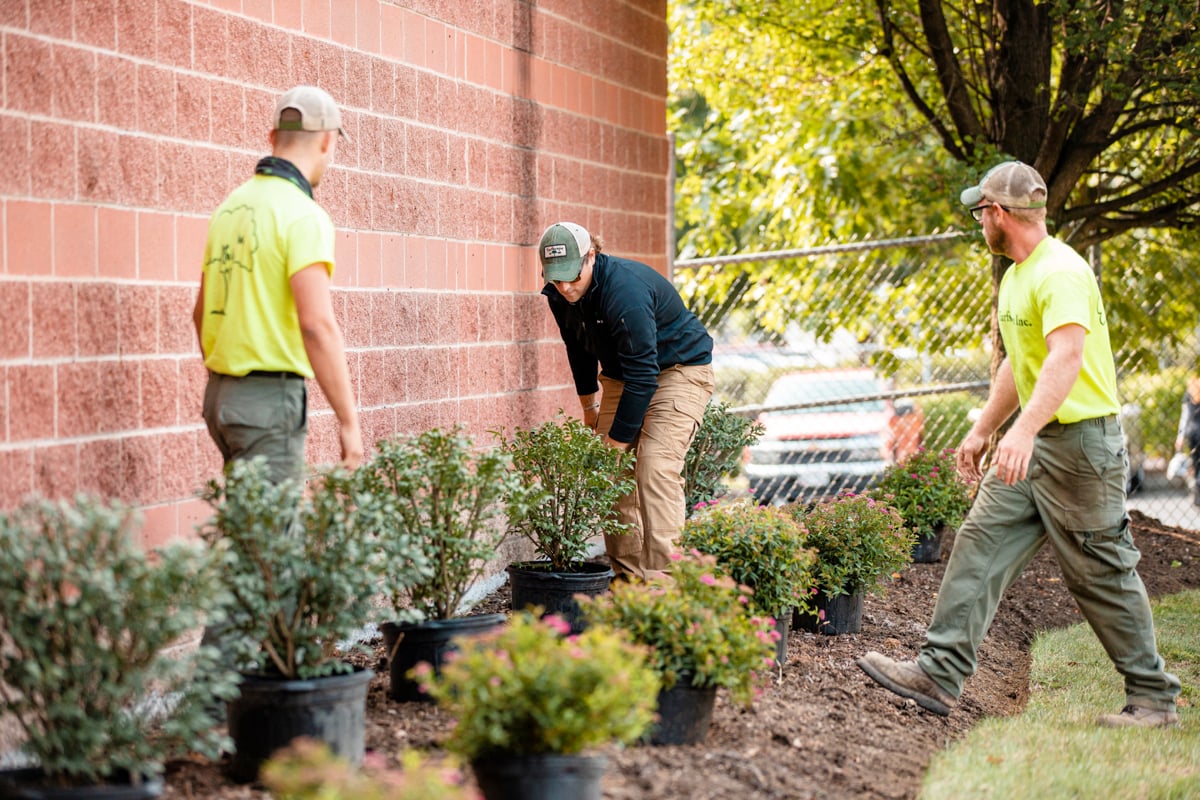 Diversity
The landscape technician job is diverse. It doesn't matter if you're male, female, super strong or less so, or even if you're young or old.

As long as you meet the job requirements and come with a positive attitude, you qualify.
Daylight Hours
The hours can be appealing to folks who are used to having to work nights, weekends, and holidays.

A landscape technician job involves working early daylight hours and very few weekends, no nights, and no holidays.
Hard Work With Immediate Results
Probably one of the biggest benefits our employees rave about is the feeling of accomplishment from being able to see immediate results from your actions.

If you've arrived at a site with an overgrown lawn, mowing and trimming it up results in a patterned, neat, clean site -- an instant landscape facelift. If you're taking a dull site and planting bright, beautiful flowers in neat rows, you've instantly added color and joy to the space that you can drive by and continue to see how it's growing and developing through the season.

The work is hard during your shift, but the results can be quite stunning to take in when you're finished.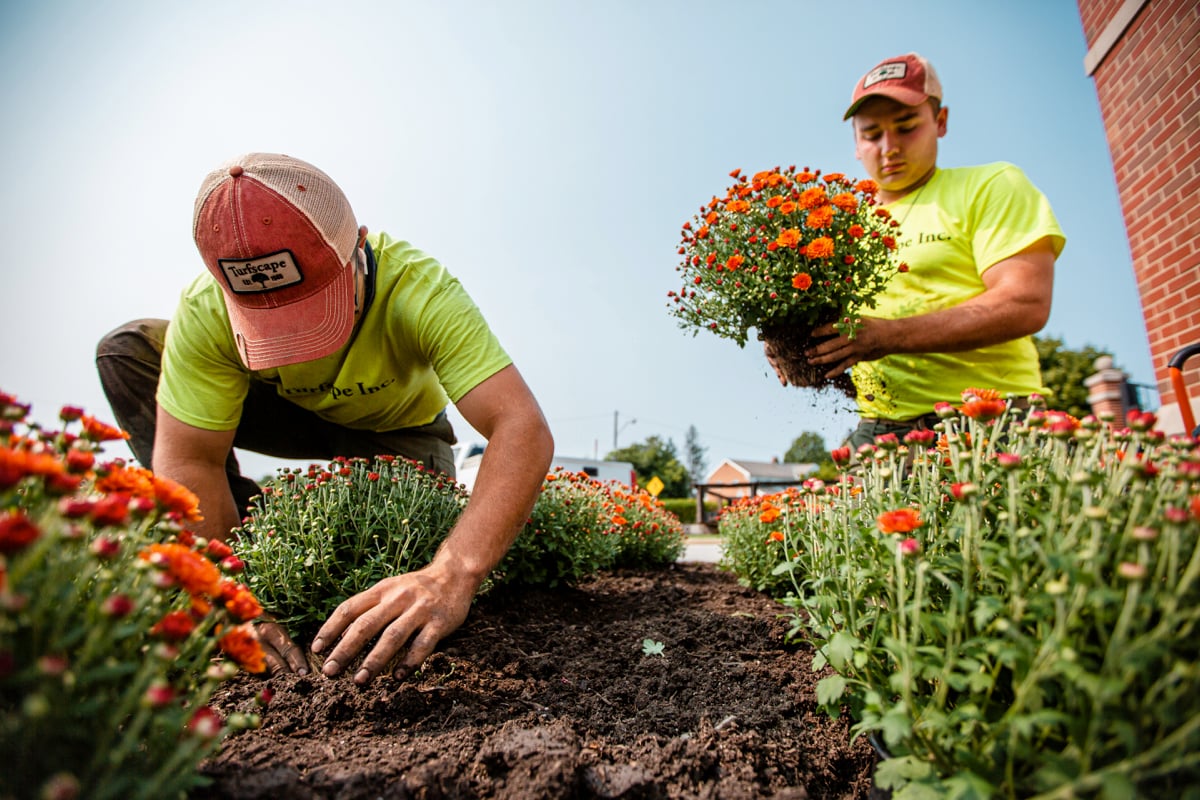 Become a Valued Member Of the Turfscape Team as a Landscape Technician
Our landscape technicians are at the heart of our services that we perform on a daily basis. As such, they are valued and respected members of our team.

Turfscape is looking to provide long-term career options, as well as opportunities for growth to those seeking them.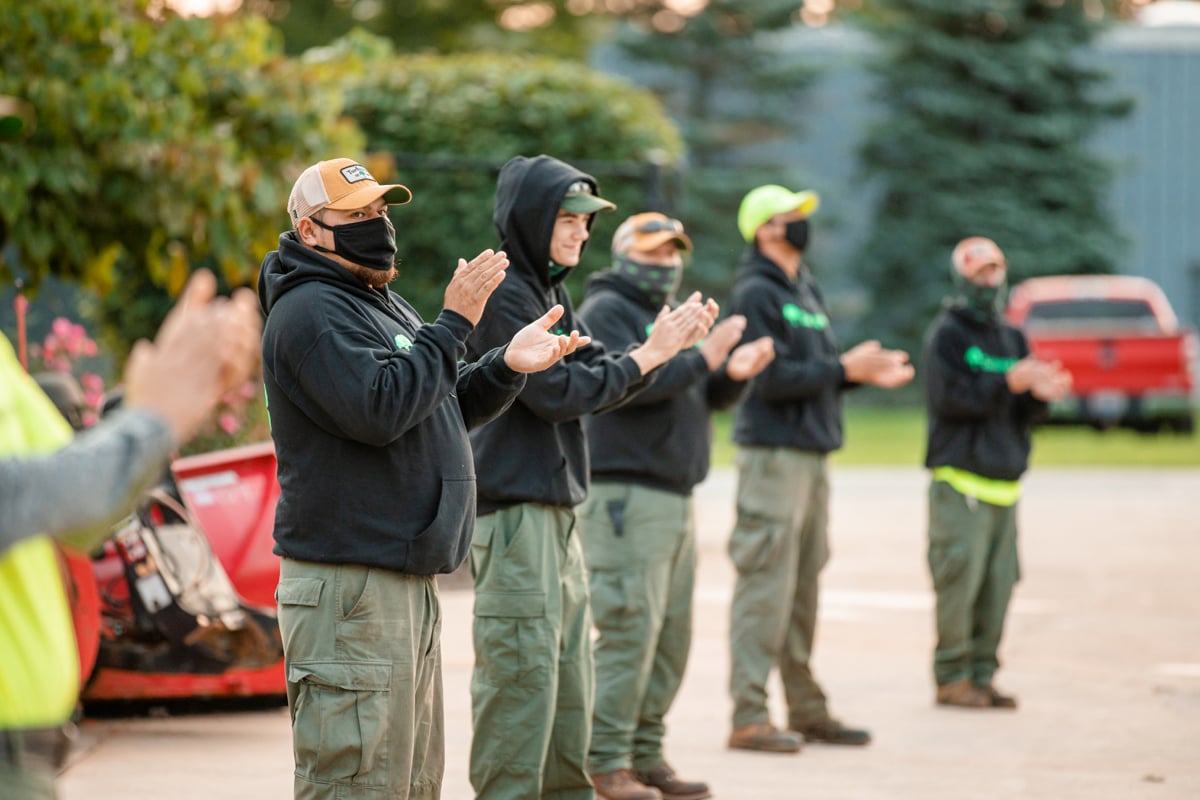 Now that you understand a bit more about the landscape technician role and the benefits of landscaping careers, you might be seriously considering trying it out.

If you're someone who wants to continue improving your Twinsburg and North Canton, Ohio community on a regular basis, then you should think about this role as a potential great fit for you.

Turfscape is always hiring the right people in Northeast Ohio. We'd love to learn more about you. Check out our employment opportunities today.