There's a new year coming up, and that means new trends are emerging on the Northeast Ohio commercial landscape scene.

Maybe you don't think you need to know the latest improvements for commercial properties because you're focusing on maintenance or renovation. But whether you're managing a retail space, an office park, a hospital, a college campus, or even an industrial facility, knowing the new advancements, concepts, and ideas for your landscape could not only make your property stand out, but it could also save you time and money. And we all could benefit from the chance to save on those.

Take a look at these 5 commercial landscaping trends for the coming year. You might see something that inspires an idea for your site or even something to plan for down the road.
The Top 5 Commercial Landscaping Trends
It's no doubt that the right plants, hardscape features, meeting and networking areas, and entranceways play an important role in how clients, employees, and tenants view your property.

A stunning and functional landscape can establish your property's outdoor space as a successful and welcoming environment.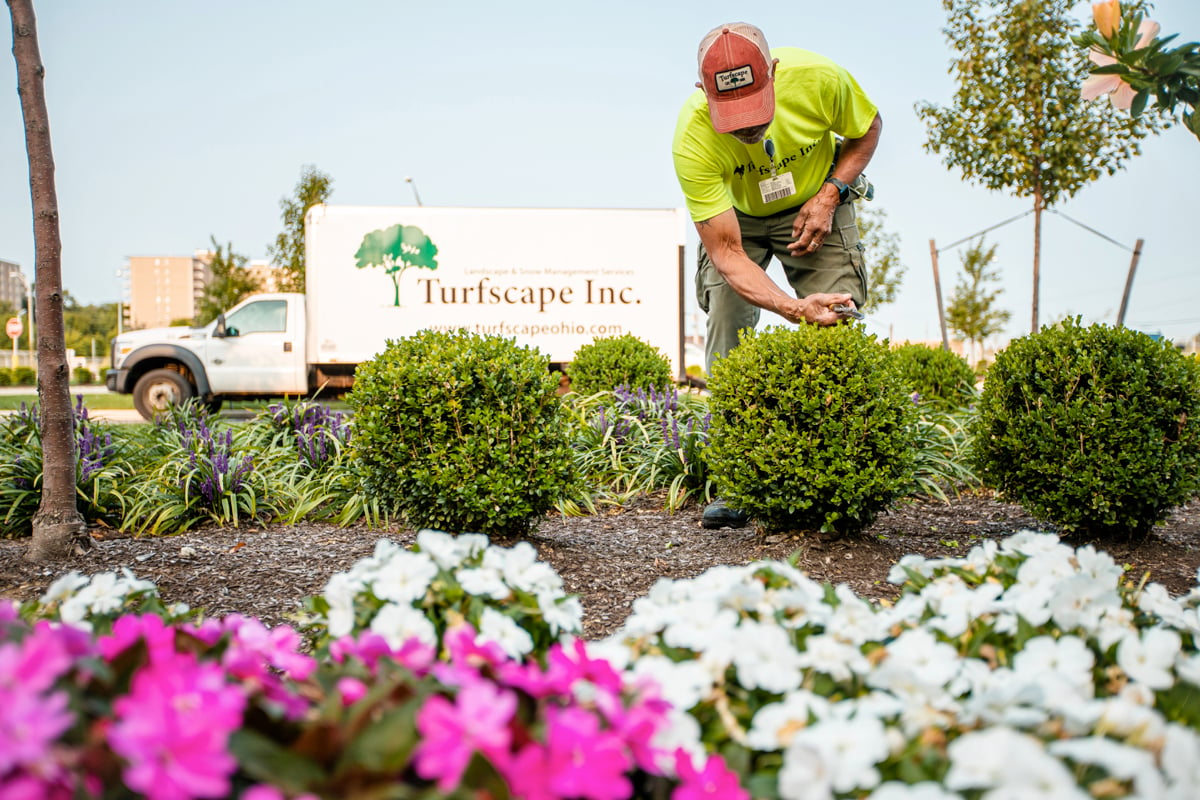 These commercial landscaping trends will create a more exciting and attractive landscape, plus help conserve your budget and save you any landscape management and maintenance headaches.
1. Autonomous/Robotic Mowers
Autonomous, or robotic, lawn mowers have been on the scene for a short time, but offered no real commercial benefit because they were too small to tackle the size of these jobs. However, advancements in this equipment are making them more of a reality for commercial landscape maintenance use.

What this means is that an operator can set up a larger robotic machine on an out-of-the-way section of your landscape, teach it the borders of the area that needs mowing, and then set it up automatically.

Where this trend might be most applicable is in large commercial fields with tons of acres so crew members can take care of trimming or other maintenance, while the robotic mower tackles the field.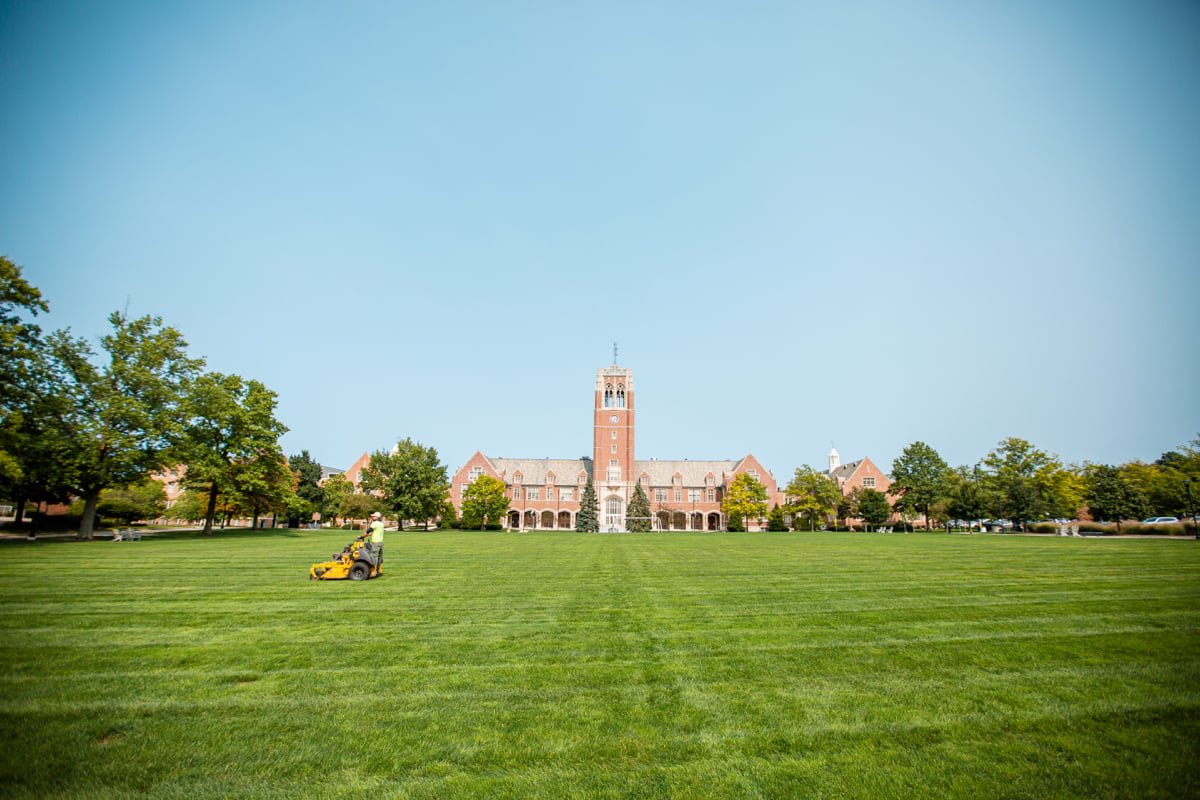 This commercial landscaping trend could speed up or enhance maintenance on your property, ensuring nothing is missed and details are taken care of while mowing is being done simultaneously. Time savings usually equate to budget savings by boosting job efficiency.
2. Sustainable Landscaping Initiatives
Sustainable landscape additions on a commercial property not only improve the landscape and environment, but also save money on maintenance costs.

For instance, wildflower gardens are large, natural spaces full of native plants that can attract pollinators like bees and butterflies. They are great for large areas on a commercial property because they enhance the environment and lower maintenance costs since they don't require regular mowing.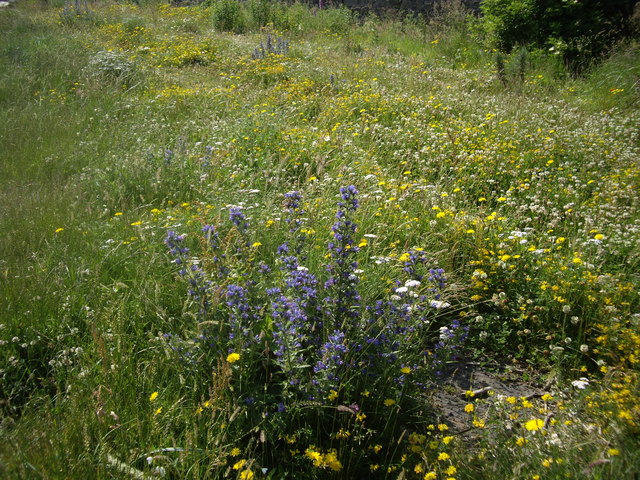 Rooftop gardens, another sustainable installation, provide outdoor spaces for smaller properties in urban settings. They also can cool buildings, saving on air conditioning costs in summer's heat.

Facilities managers will continue to embrace this commercial landscaping trend because it multitasks by serving those two important purposes.
3. Covid-19 Lessons/Changes
Lessons in health and safety for commercial crew members, as well as your employees, tenants, and visitors, is something that will still be a big focus in 2021 due to the pandemic.

From the importance of sanitizing equipment to maintaining distance to altering our procedures to enhancing the safety and security of all who could be impacted on a job, Turfscape has adapted to today's environment. And we continue to adapt.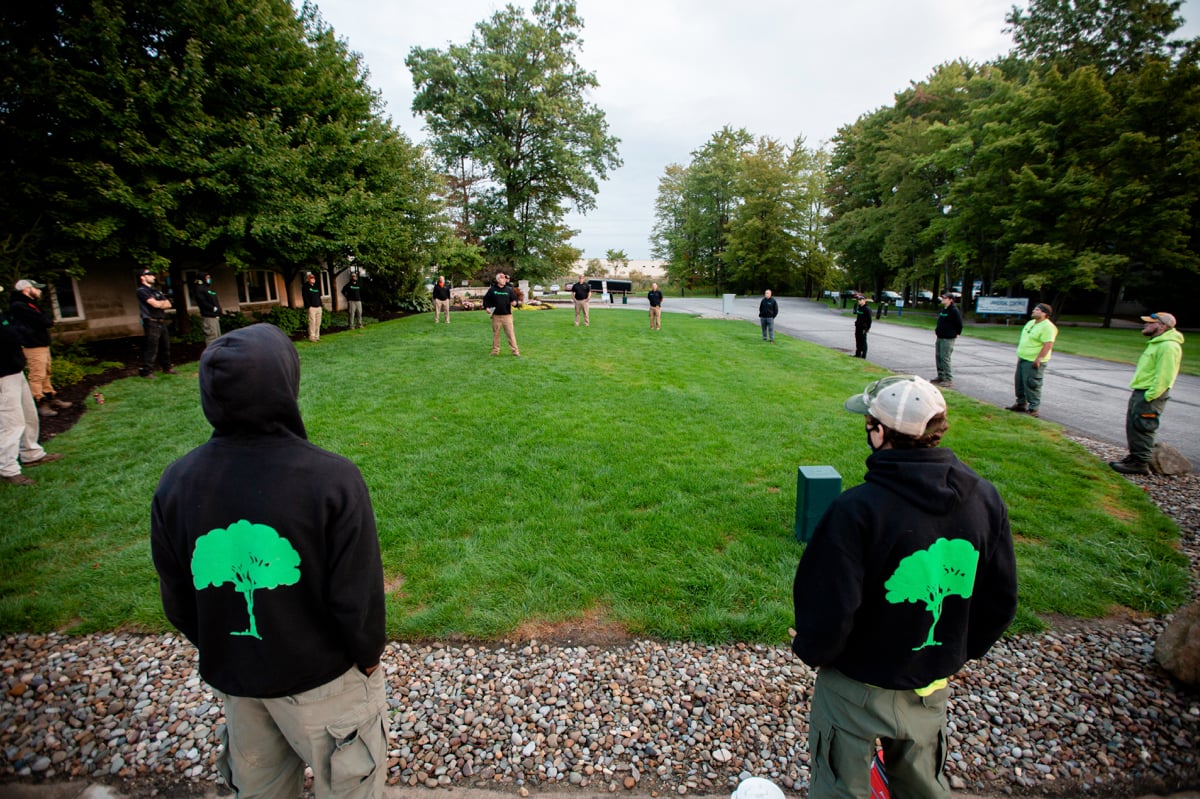 Commercial customers assume their service providers are using amplified safety procedures today to protect everyone on their properties. Turfscape strives to be a part of your team when we take care of your property, so we will continue to refine these processes and focus on this commercial landscaping trend into the coming year to ensure your safety.
4. Importance of Outdoor Spaces
People are embracing a reinvigorated interest and love for the outdoors.

As such, designing attractive and functional commercial properties means including outdoor gathering spaces that appeal to the property's tenants, visitors, employees, and community members.

The goal is to create appealing spaces that people will want to use. Think of comfortable seating or eating areas surrounded by creative plant installations, as well as fountains and sculptures. One project we're working on is a recreational area for a homeowners' association that will include a space for outdoor yoga. Outdoor conference areas could even the take place of indoor conference rooms at office parks.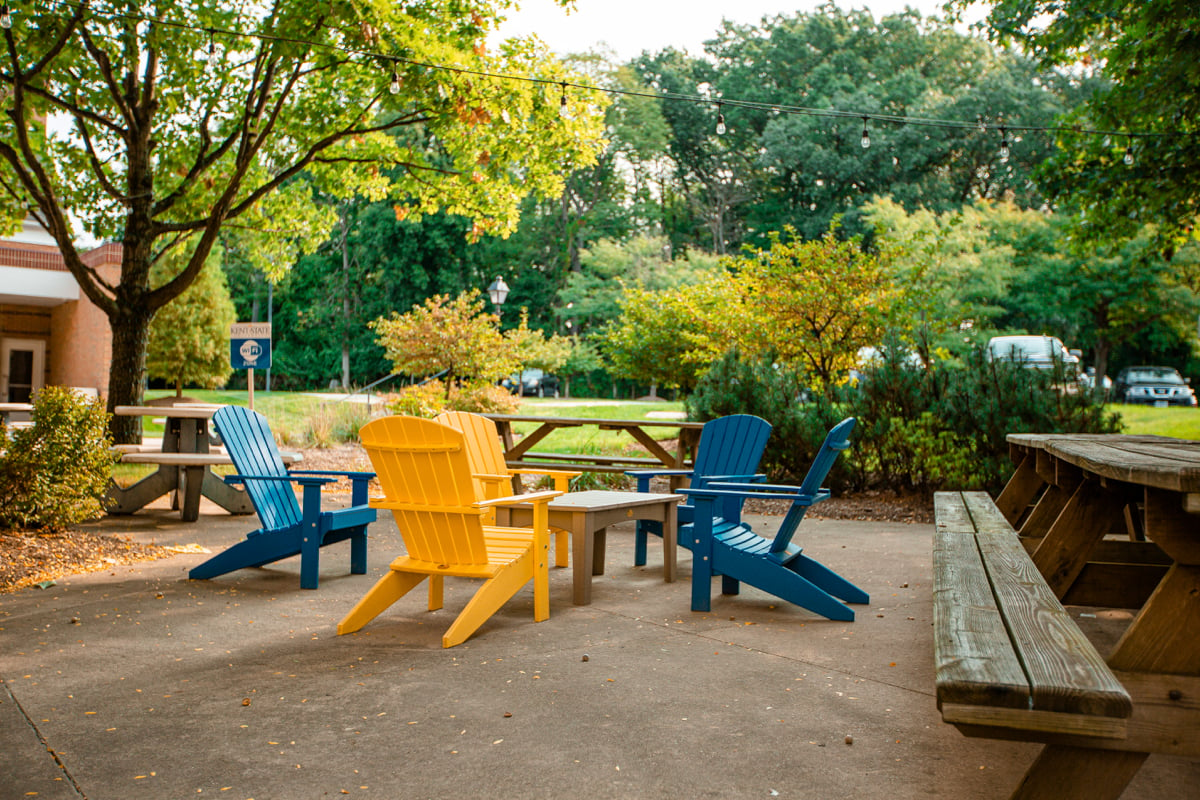 The more you can create an environment in which people want to spend time, the more they'll want to be there. For property owners or facilities managers trying to increase occupancy, this commercial landscaping trend could be a huge plus.
5. The Impact of Working Remotely on Commercial Spaces
As working remotely increased in 2020, we can't help but question how this might impact commercial office spaces into the future. While there are some people still going to offices, the needs of commercial office parks may be changing as a result of that percentage of people who are still working from their homes.

Some developers are working on selling workspaces, not just offices for those who want to escape working from home, for instance.

Your landscape professional should be able to work with you to come up with creative solutions to this challenge so you can focus your goals and budget dollars.
Stay On Top Of Landscape Trends With Turfscape
Commercial landscaping trends come and go, but the skills and expertise of the professionals at Turfscape remain timeless.

If you need some ideas to enhance your property, preparing it for the future, but also want to stick within your budget, let some of these trends inspire you.

And if you're confused by what might be the best options for your unique site, Turfscape can help. It can be tough to balance your full plate of must-dos with thinking about the future. We understand.

Turfscape would be happy to discuss some specific trends that could improve your property, reduce your maintenance needs, and fit within your budget so you are the property hero. Request a proposal today. We'll review your options together so you can make the best choice.
Image Sources: Wildflower Garden