Seasonal businesses are often faced with the challenges of generating a year's revenue in a few short months.
Maybe you're running a siding business or a construction business in Northeast Ohio and you can only work spring through fall when the weather cooperates with the nature of your work.
While many seasonal businesses depend heavily on revenue they generate during a season to carry them through the year before they shut down, others have to find another way to maintain cash flow during the rest of the year.
To keep money coming in after the prime season has come and gone, you may need to think creatively and try some new ideas.
Diversifying your business offerings and seeing if you can use your current equipment and employees to perform snow removal services during the coldest season could be exactly what you need to keep your construction business busy during winter.
How to Keep Your Construction Business Busy During Winter
If you are a general contractor, you likely shut down your business during winter.
This might be the same if you work with concrete, asphalt, excavating, roofing, siding, tree care, or landscaping.
But instead of shutting down for the winter, you might be looking to stay busy or make some additional revenue.
Becoming a subcontractor offering snow removal services for a commercial landscape business like Turfscape might be an option for you. Here are a few things to consider as to why this opportunity could be the right one for you.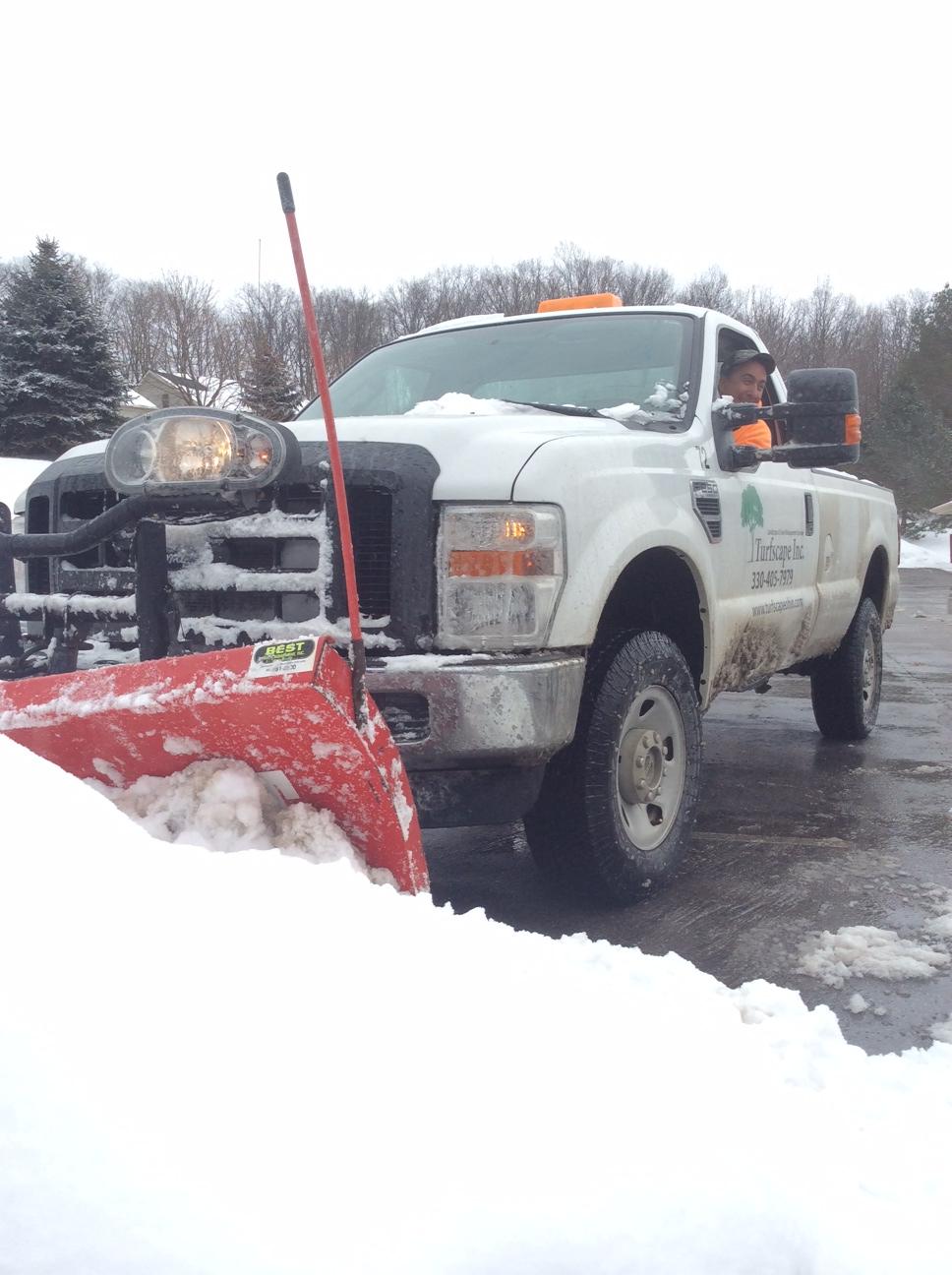 You Have Equipment You Can Use During Winter Months
As an in-demand winter business, snow removal services can be a great option to help keep you and your people busy, especially if you already have the necessary equipment.
If you already run a tree care, construction, or other outdoor or related business, you likely have equipment that could be used for winter snow and ice management. The only addition you might need is a plow attachment for your truck or maybe a walk-behind snowblower for sidewalks. But even skid-steers and front-end loaders are great for pushing snow, and spreaders are great for spreading salt.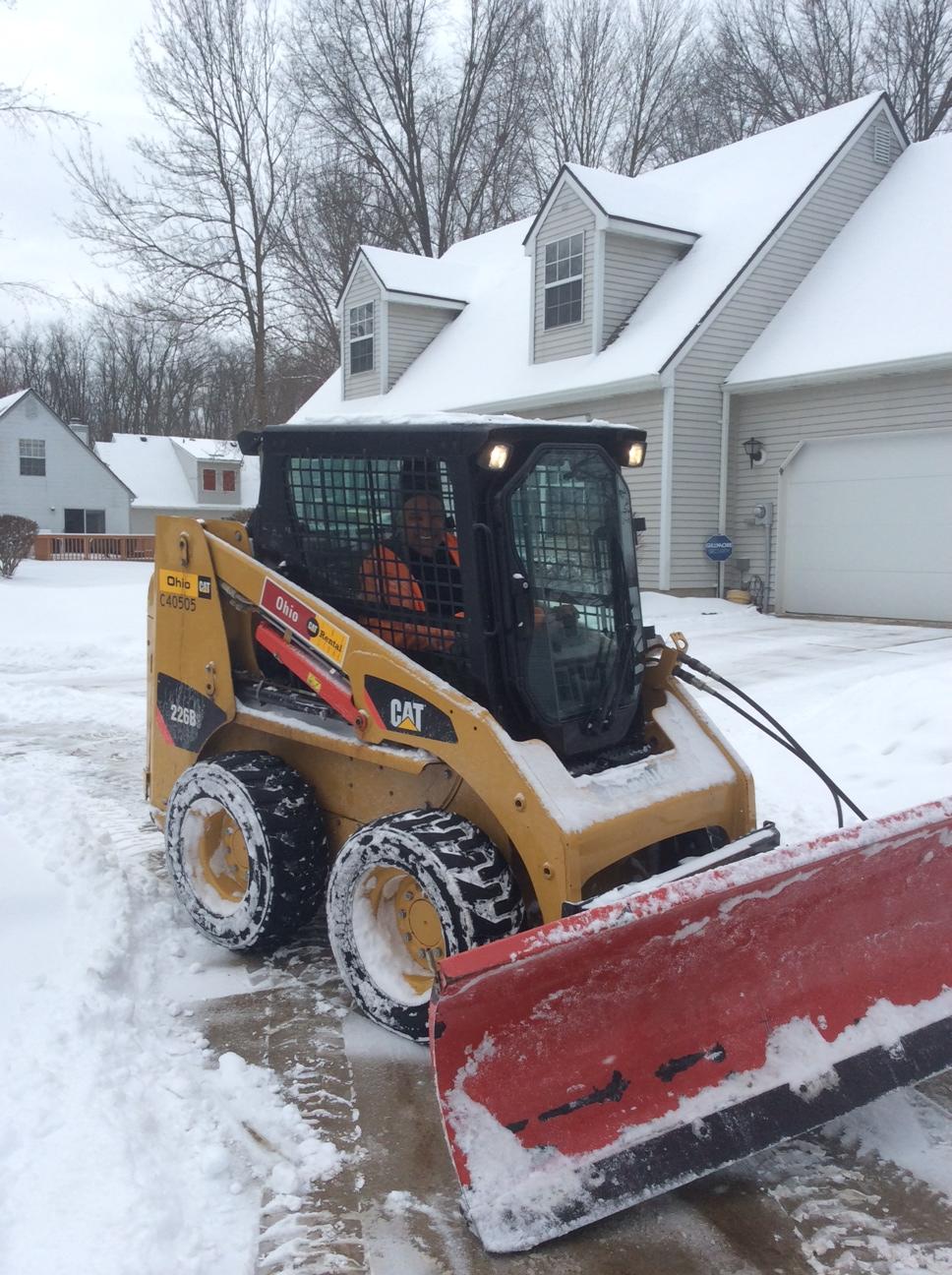 If you have additional employees who you would like to keep busy during winter, some commercial landscape businesses in Northeast Ohio, like Turfscape, are looking for help to maintain sidewalk routes on the large properties they maintain as well.
Instead of putting this equipment investment to rest for three or four months during the winter, you can keep it humming and making you more money during the winter with snow and ice removal.
You Can Represent a Company Well as a Subcontractor
Snow and ice removal today is actually a subcontractor market. Many contractors in regions that receive adequate snowfall like Northeast Ohio are looking for reliable and dependable workers. In fact, some of them are even limited by the amount of work they can take on because they are lacking in employees or subcontractors.
So the opportunities are plentiful for snow removal services.
What you have to do is make yourself available to commercial landscape companies seeking help for the winter ahead of those first snowfalls. Secure your partnership now to secure your winter revenue. This also gives those partners you want to work with the peace of mind in knowing they have their winter work covered. The more work they can sell, the more revenue you can make and the more secure your partnership becomes.
Also, showing your reliability and trustworthiness by showing up on time, representing your partner company professionally, and getting your work done on time when the winter weather strikes is key to building a relationship that continues to deliver with winter revenue and referrals.
You Want to Develop a Mutually Beneficial Business Relationship
When you have a mutually beneficial partnership with another business, each partner takes a proactive interest in the other company, working together to bring about shared success.
This can have a massive impact on not only your off-season revenue potential, but also your in-season referral and business-building potential.
For Turfscape, how our winter snow removal service partnerships work is that other businesses with equipment or labor available, such as a tree care or siding business, will get paid to take on some snow removal work for us. Then in the spring and summer when we have tree care work or siding work needed for our clients, we can refer that work to our business partners first before reaching out to others.
These are partnerships, so the courtesy is extended to those we trust and have built solid relationships with.
So you get to supplement your in-season revenue with some wintertime cash flow and benefit from additional referrals for your primary business.
You Want Guaranteed Revenue During Winter
Building a partnership with a commercial landscape professional that offers snow removal services can be a great way to guarantee your business winter revenue.
First of all, you don't have to hunt down and sell business. A partnership means you already will have a route or clients in place and all you have to do is get the work done when snow and ice hits.
Usually for these partnerships, the two parties agree on a price -- an hourly rate or a seasonal contract, for instance -- to give that company a specific amount to plow a properly all season.
While Mother Nature is unpredictable -- she may deliver some heavy snow winters and some light snow winters in Northeast Ohio, depending on the year -- you can even come to an agreement as a subcontractor negotiating the same amount of money for the season whether it snows a lot or not.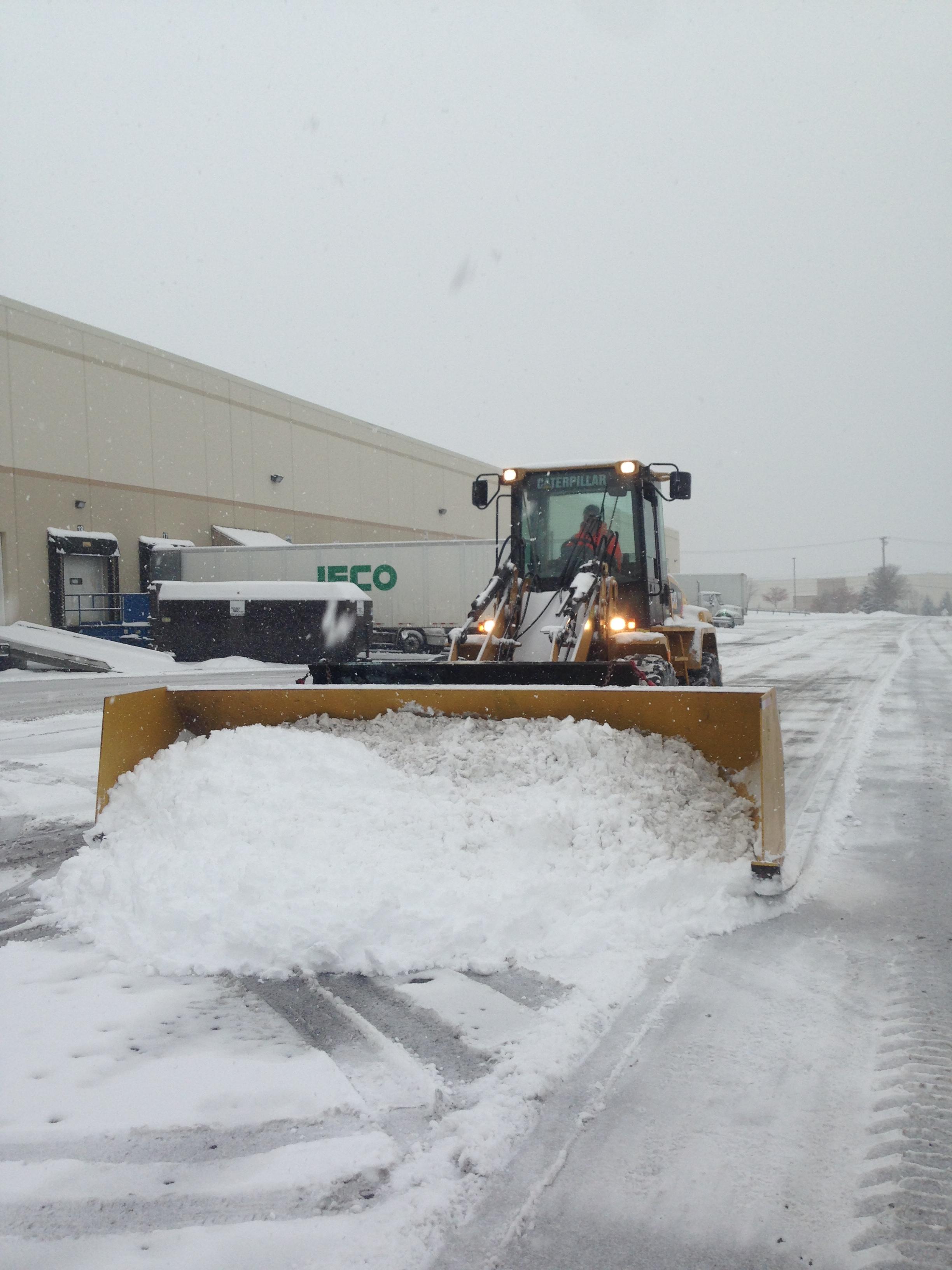 This ensures the partner that needs the work has the employees to get the job done, as well as ensures the other partner that he or show will earn revenue for being on call and ready to do the work, despite the season's unpredictable nature. This can remove the concern of little to no snowfall right off of the bat, so you aren't wasting time building a partnership that doesn't deliver for you.
Ready to Build a Long-term Relationship and Earn Winter Revenue?
Your season is slowly winding down. Before you know it, cooler weather will be here. Do you have a plan for how you're going to secure more revenue during the winter months?
Keep your construction business busy during winter with snow removal services.
Building a snow and ice removal partnership with a Northeast Ohio company like Turfscape can guarantee you revenue during your typical downtime when you need it most. This means you'll be better prepared from a cash flow basis for your next busy season. Building the right kind of partnership also can help secure you additional core business through referrals. Making your name known to those who can refer business to you is an inexpensive way to continue marketing your business during the off-season so you can continue to build a bigger base of clientele.
Business partnerships that are mutually beneficial to both parties in this way can be a great option for keeping your business rolling during slow times or accelerating your business if you're trying to grow or expand.
We know you have some options for what you want to do with your business during the winter months. We hope this information helps you make an informed decision. If you're looking for more information about partnering with Turfscape, we'd be happy to make time for a visit and discuss how we can help each other thrive.
Want to learn more about keeping your seasonal business busy during Northeast Ohio winters? Give Turfscape a call or fill out or contact us form. We'll review our options together so we can build a mutually beneficial partnership.