You may find yourself looking for a commercial landscape professional to take care of your HOA homeowners association (HOA).

But as you're looking for a partner in this endeavor, you might find you have a lot of questions about the services you might need.

Is it really essnetial to have insect control, for instance? What about mulch? And what time of year are all these servies important?

At the end of the day, you just want to hire a company that has the same high standards for quality work that you do on other areas of your commercial property. After all, the landscape firm you hire will be a partner -- an extension of your HOA property management team.

We completely understand. We're here to make this process easier for you. Let's look at some essential HOA landscaping services so you can better understand what's needed to keep your HOA property in great shape for tenant recruitment and retention.
What to Expect From an HOA Landscaper
An exact HOA landscaping maintenance schedule may differ from one HOA to another.

But for the most part, each season's list of services will follow what we've outlined below. Performing services at the right time ensures a successful program and prevents larger, more expensive issues that can arise.

Your HOA landscape maintenance contract agreement will be signed by the area's homeowners association and the landscape maintenance company. As such, it must be thorough, detailed, and understood by both parties. You have standards, and the company you hire should understand these expectations. Your typical HOA landscape maintenance contract in Northeast Ohio will cover approximately eight months, running from April 1 to November 30 each year.

These are the basic services that must be done each season for ideal HOA landscaping maintenance.
Spring
During the spring months, this is what to expect from an HOA landscaper:
Snow plow damage repair – First, we remove plow stakes that are no longer necessary. Then, we rake and/or blow away old leaves leftover from fall. We also pick up any smaller branches and twigs that are scattered about your lawn. This is essential to improve the overall appearance of your lawn and prepare it for the first mow. This is also a good time to look for areas of the turf that might need repair as a result of salt damage or slow plow grazing.
Spring cleanup – Leaves from the fall can linger, and winter winds can also blow sticks, leaves, pine needles, pine cones, and trash into your HOA. Our spring cleanup includes cleanup of all this debris so your property looks well cared for.
Bed edging – Bed edging ensures your beds have a clean, fresh look.
Mulch installation – Applying fresh mulch to your HOA landscape beds can instantly give dull, tired plants new life. In addition to being an aesthetic refresher, mulch also helps your plants retain moisture, saving you money on your water bill by reducing irrigation. Mulch can also block weeds from emerging.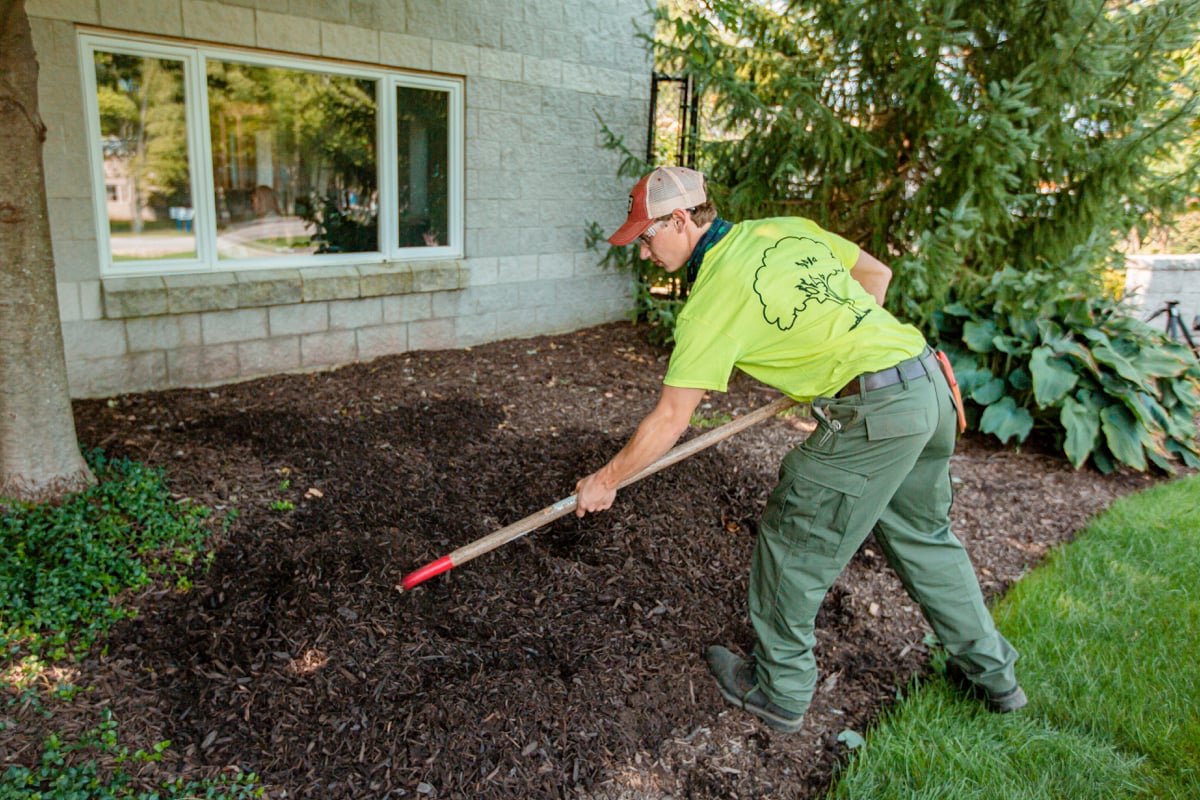 Spring fertilization/preemergent – Stay ahead of weeds with preemergent herbicides to prevent germination of those early spring weeds. This is also a great time to begin spring fertilization services.
Spring annuals – Eye-catching spring annuals can boost common areas on your HOA. Focus on adding annuals to spaces that offer immediate impact like entranceways, signage, street medians, cul-de-sacs, and shared facility areas like pools, clubhouses, guest parking, and recreation areas.
Mowing/bed maintenance typically starts mid-April, weather dependent – Cleaning up your landscape beds by clearing debris is step one of spring cleanup. Then your commercial services provider will cut back any perennials that were left through the fall or winter months, such as ornamental grasses. The first mowing will also happen around this time.
Summer
In the summer, HOA lawn maintenance continues with these services:
Mowing/bed maintenance continues – We continue to clean your beds and mow your lawn to keep everything looking tidy.
Summer fertilization, herbicide applications, and surface insect and grub prevention – Failing to apply surface insect control and grub prevention treatments in the summer can enable grubs and surface lawn insects to destry your lawn, increasing your repair costs.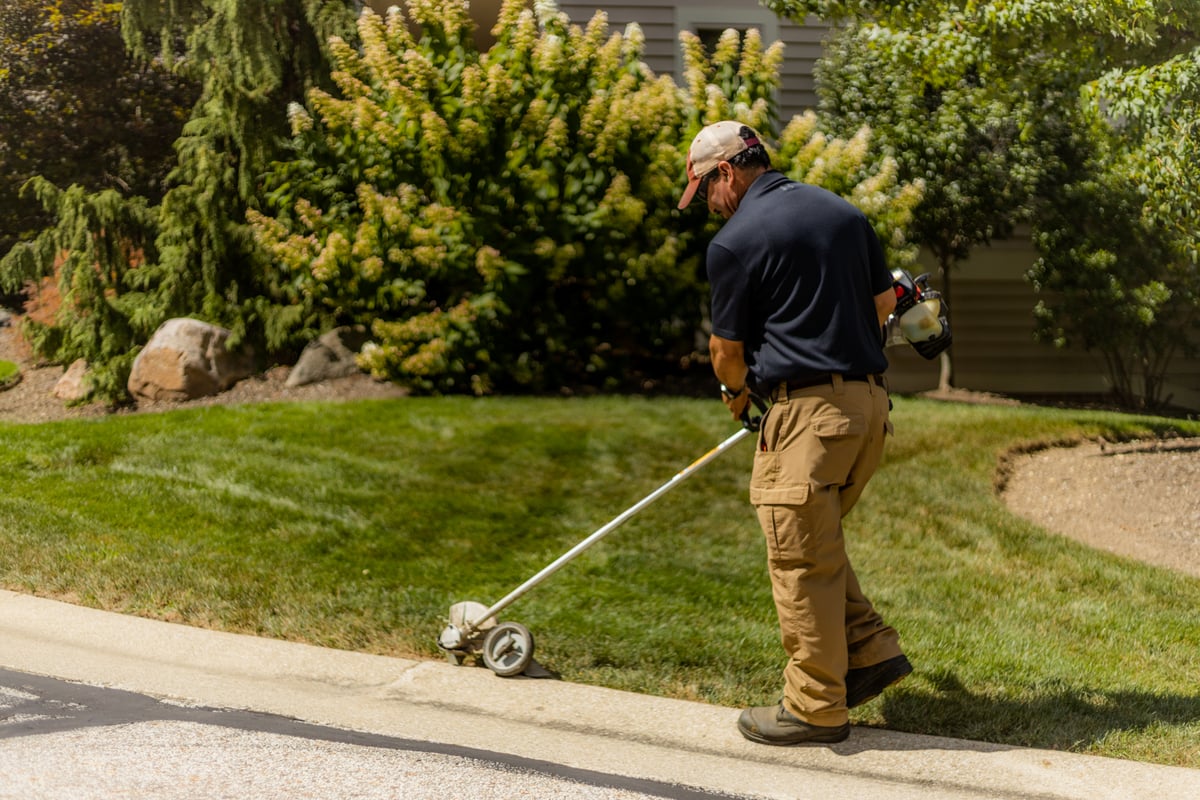 Summer annuals – It's time to kick color up a notch by adding summer annuals in high-visibility areas on your HOA site.
First round of pruning – Here, we remove dead, diseased, or dying branches from your trees and shrubs to keep them growing strong and target the plant's energy toward healthy branches.
Fall
By fall, you want to make sure your HOA lawn care contract includes these key services:
Mowing/bed maintenance continues – We continue to keep your lawns and beds looking pristine.
Second round of pruning – We continue removing any branches that need pruned from your trees and shrubs.
Aeration and overseeding – Aeration and overseeding are beneficial for your lawn and soil, but you might underestimate these services because the results aren't immediate. Performing these services in fall, in fact, can improve the health, greenness, and thickness of your lawn areas come springtime. This helps prevent costly lawn repair costs.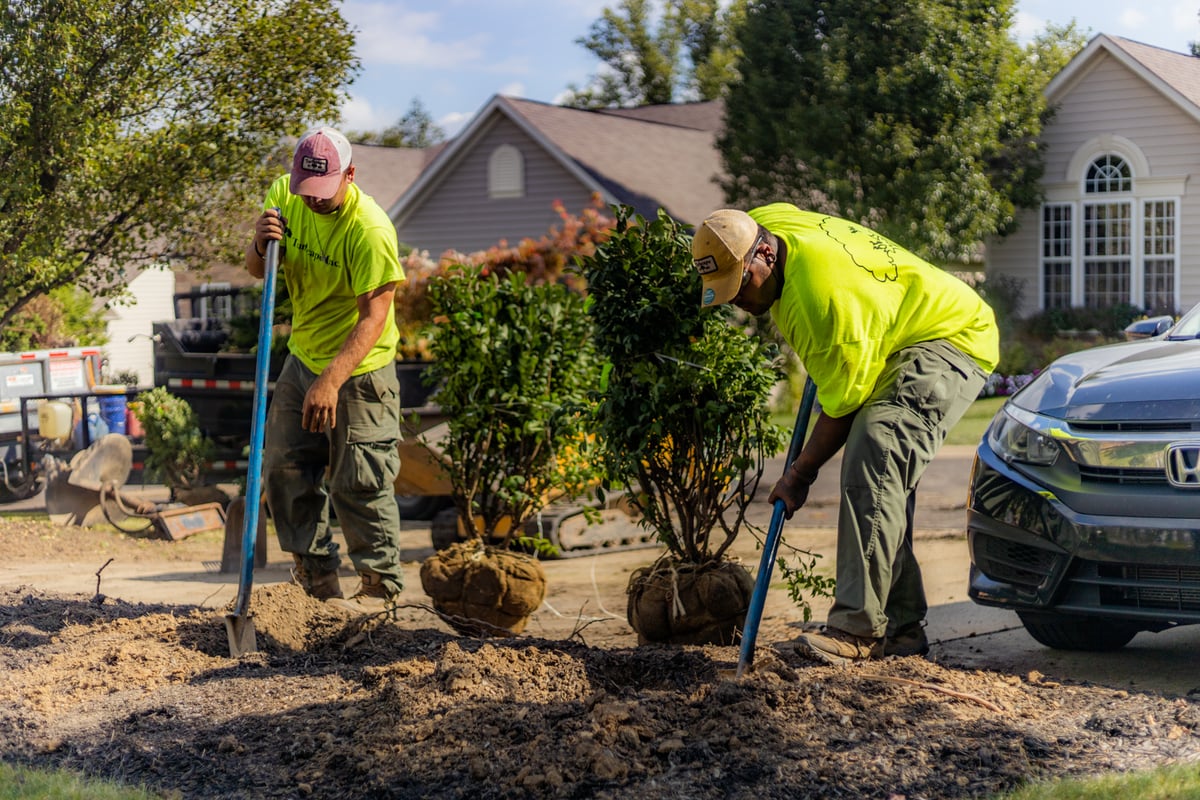 Fall is a great time to plant – If you're thinking about adding any plant material or renovating some landscape beds, fall is the ideal time to install new perennials, shrubs, and trees.
Fall fertilization and preemergent – Fall fertilization is just as important as spring fertilization for helping to grow deeper lawn roots. Preemergent herbicides help control those fall-germinating weeds that can sneak in and then flourish in spring if not controlled in fall.
Winter
Dormant pruning – This additional level of trimming called dormant pruning can be beneficial for the health of your trees and shrubs. It takes place in the winter months when your deciduous trees are dormant. The result is an influx of healthy growth the following spring.
Great time to plan and create landscape designs – If you're looking at adding beds or creating new spaces, winter is a great time to make these plans. You may also want to provide your landscape services professional with a master plan that dictates a plant palette that you want them -- and the homeowners -- to adhere to. This keeps the community uniform and consistent. If you don't have a master plan like this, your landscape professional should be able to help you create one.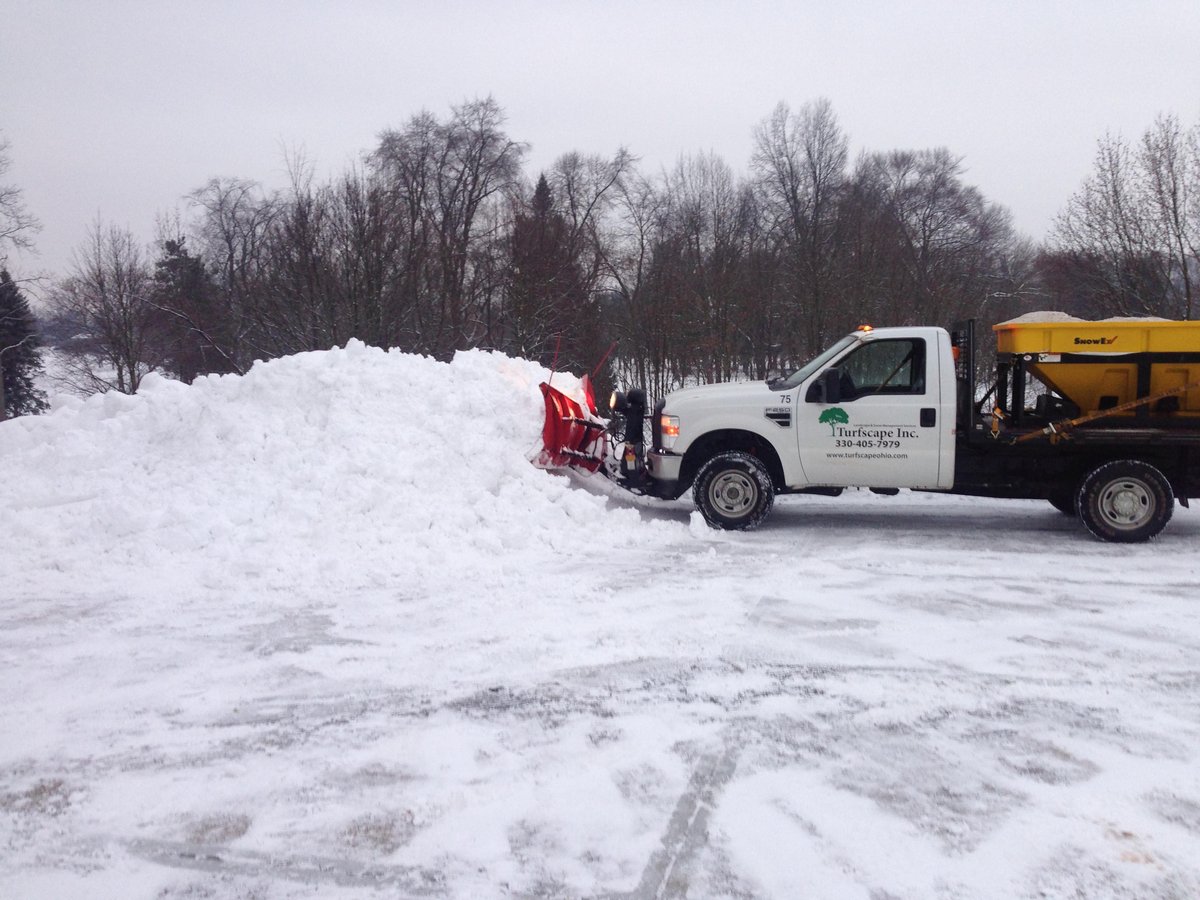 Snow and ice removal – Having sheets of ice and piles of snow can definitely pose a safety risk in your common areas if not taken care of properly. Keep parking lots, driveways, sidewalks, walkways, and steps free of ice and snow to ensure slip-free surfaces. Include snow and ice management services in your commercial property maintenance plan. Even though Mother Nature isn't always predictable, when the weather does turn, you want to be ready.
Communication & Partnership is Important
With HOAs, not only is there an HOA board to satisfy, but there are also residents within the HOA that ask questions and nitpick services. In addition to the above key HOA landscaping maintenance tasks, you want to make sure your landscape professional can maintain the property and community relationships.

Your landscape professional should be able to keep the peace, making residents happy, while also getting their tasks done to a high quality level.
It can be helpful if the same crew leaders and crews are on your property regularly because they know it best and can build solid relationships, remembering key areas of concern around your common areas and specific residents' homes.

A solid partnership will ensure you receive high-quality service with the goal of developing a long-term relationahip that includes strong communication and delivers creative solutions for your common problems.
Let Us Help You Get the Perfect HOA Lawn Care Contract
It's important that you understand what services your HOA needs to look its best.

While your services may vary based on your specific HOA needs, the most important thing you should seek is that partnership with a professional company focused on meeting your needs and alleviating your headaches.

We understand it can be hard to find the right partner that truly empathizes with the unique challenges of your HOA. Give Turfscape a call. We'd love to help you make the most informed and best decision for you.

Want to learn more about Turfscape's HOA landscape maintenance services? Get started today with a free quote. We'll review your options together so you can feel confident and make a great choice.