You may find yourself looking at several bids on the table, detailing landscape maintenance plans for your homeowners association (HOA).
And you have to compare the similarities and differences and make a final decision. But, unfortunately, no two contracts are worded exactly the same, making this process challenging, adding to your already long list of things-to-do.
At the end of the day, you just want to hire a company that has the same high standards for quality work that you do on other areas of your commercial property. After all, the landscape firm you hire will be a partner -- an extension of your property management team.
We get it -- the pressure you feel making this decision just built up to another level.
Don't panic. We're here to make this process easier for you. Let's look at some things you should look for in an HOA landscape maintenance contract so you can focus on these necessities.
HOA Landscape Maintenance Contract Standards
The HOA landscape maintenance contract agreement is signed by the area's homeowners association and the landscape maintenance company doing the work. As such, it must be thorough, detailed, and understood by both parties. You have standards, and they should be represented.

Typical HOA contracts in Northeast Ohio are approximately eight months in length, running from April 1 to November 30 each year.
These are four of the biggest areas of concern we've seen working on HOA properties for 30 years. Keep them in mind when reviewing your contract.
1. Service & Scope
Mowing, edging, fertilization, pruning, mulch installations, spring and fall cleanups -- your HOA landscape maintenance contract should naturally list the services that your service professional will perform.
But how often are these services performed? And what locations are included? Common areas only for property fronts as well?
Your contract should include the basic services, as well as any additional value they include. Edging and pruning, for instance, should be mentioned as included services, so you aren't nickeled and dimed for these tasks later.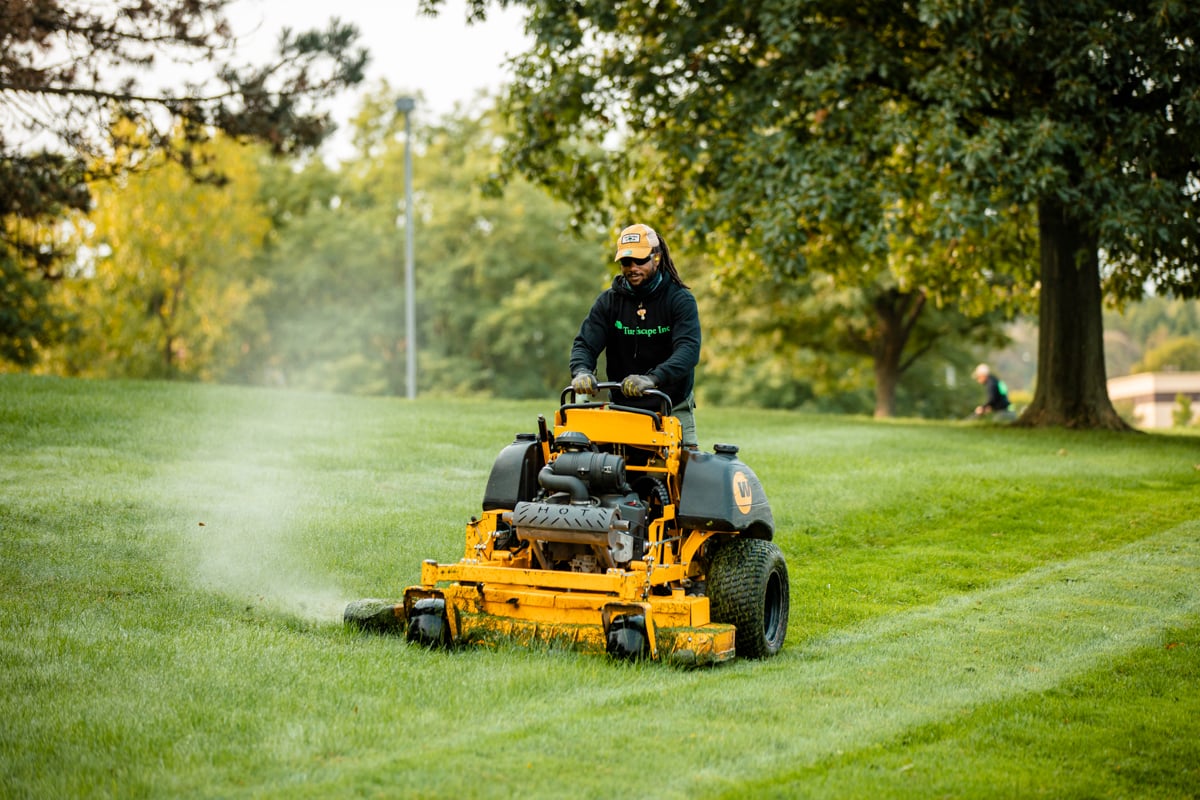 Outline your expectations for how you like your lawn mowed, as well as any specifics necessary for special areas. For pruning, outline areas that are important for visibility that you'd like kept clear. Cleanup may involve removing fallen branches, as well as picking up trash in common areas. Think about what areas you'd like freshly mulched each year and how often to keep your property looking sharp.
Frequency is also important to discuss. Mowing may be weekly, but pruning may be something you want done when there is overgrowth.
These are details a landscape professional should be happy to discuss with you so expectations are clear.
2. Specific Areas of Maintenance
An HOA, as you know, is a unique and complicated commercial property. And you determine key HOA landscape maintenance services based on areas that your service professional must maintain.
For instance, on some HOA properties, common areas are the focus, and individual yards are left to the care of homeowners. On other HOAs, the maintenance fees include grass trimming of individual front yards, as well as common or shared areas, while back and side yards are left to homeowners to manage themselves.
Your HOA landscape maintenance contract should outline which areas you want maintained and which ones you don't. A community map can help you easily outline these goals and clearly mark them so there's no confusion.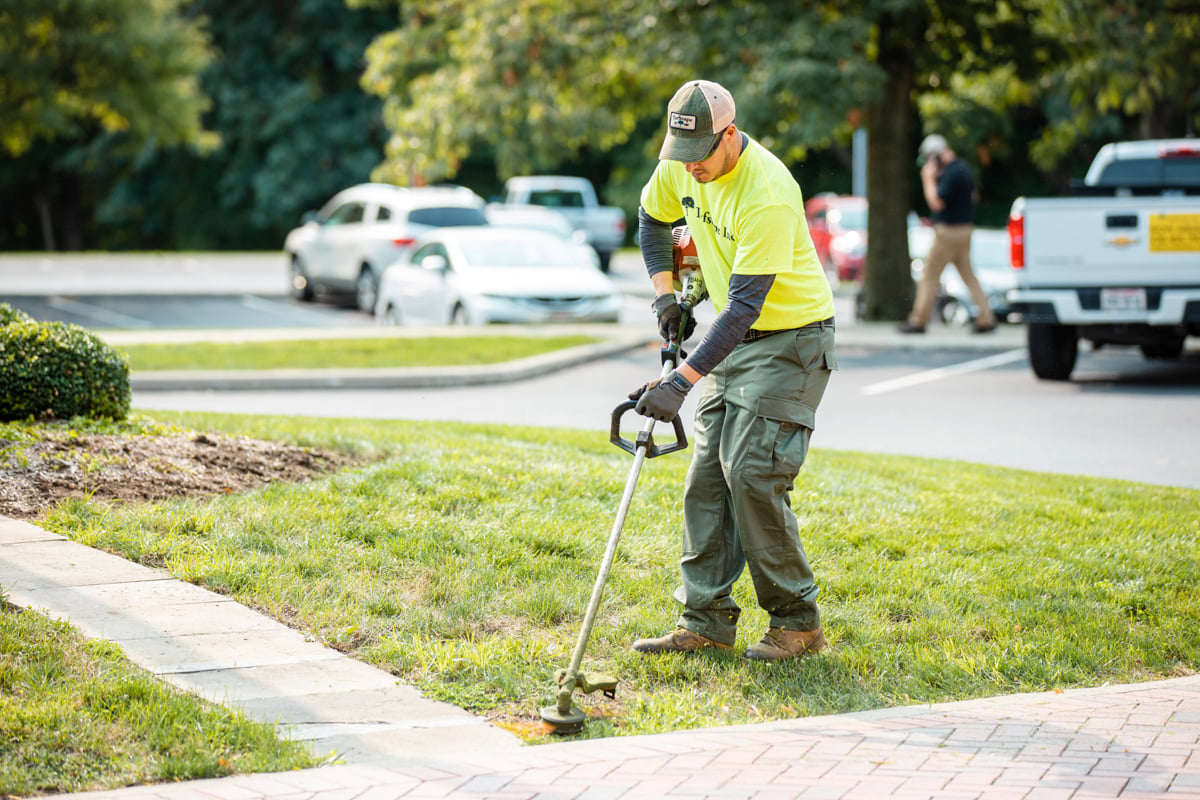 3. Landscape Master Plans & Rules
An HOA attracts residents and retains them by having a look and feel that is all its own.
As such, an HOA landscape maintenance contract should outline specifics in landscape design and maintenance that are important to the HOA's brand and reputation.
For instance, you may want to provide your landscape services professional with a master plan that dictates a plant palette that you want them -- and the homeowners -- to adhere to. This keeps the community uniform and consistent. If you don't have a master plan like this, your landscape professional should be able to help you create one.
4. Communication & Partnership is Everything
With HOAs, not only is there an HOA board to satisfy, but there are also residents within the HOA that ask questions and nitpick services.
When the HOA landscape maintenance contract is set, it should include methods for property owners to talk with the landscape company to correct problems or answer questions. This ensures everyone is happy with the process and knows how to respond or take action when necessary.
Your landscape professional should know how to work with and respond to your HOA board members, as well as homeowners, to maintain the property and community relationships.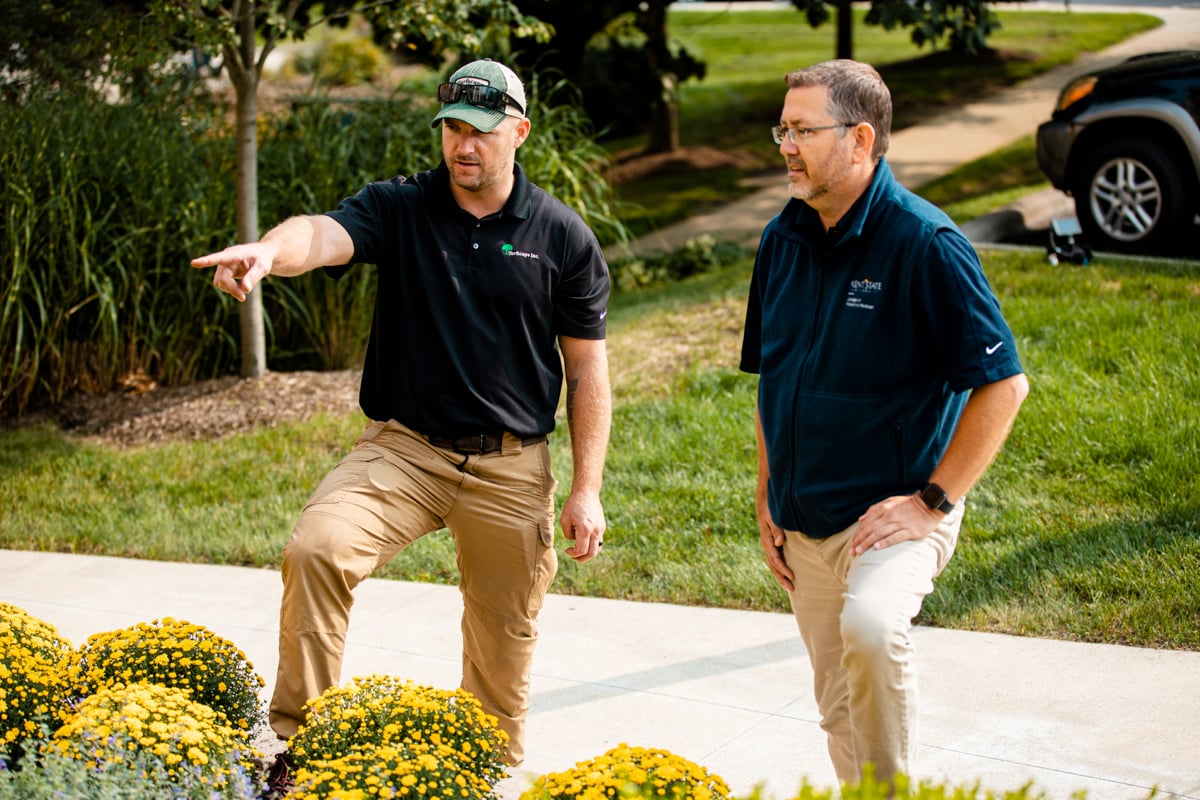 This can be a tricky area. You may have one resident that likes to talk to the landscape professional every week, while others leave them be. Maybe they have a tree they don't want pruned or other issues.
Your landscape professional should be able to keep the peace, making residents happy, while also getting their jobs done -- and done well. We know that when your residents are happy, your board is happy.
It's also helpful if the same crew leaders and crews are on your property regularly because they know it best and can build those relationships, remembering key areas of concern around specific residents' homes.
Winning the HOA Landscape Maintenance Contract Review Process
You can never ask too many questions when you're reviewing your landscape maintenance contract. If you're getting to the point of signing and you are still unsure of some specifics, that's not a great position to be in. Don't be afraid to drill down and analyze bids so you feel confident when you make your final decision.

This process should also be about building confidence in the service partnership you're creating and building. That trust goes a long way in keeping the process smooth throughout the season.

We understand it can be hard to find the right partner that truly empathizes with the unique challenges of your HOA. But the work must get done, and Turfscape wants to help you make the most informed and best decision for you.
Want to learn more about our HOA landscape maintenance services? Get started today with a free quote. We'll review your options together so you can feel confident and make a great choice.