Every type of commercial property you work on as a facility manager will come with its own mix of challenges. Senior living communities are certainly no different.
Retirement communities have some unique landscape considerations. Their outdoor common areas, for instance, are typically huge benefits for residents to enjoy. In fact, the shared landscape areas are big draws for enticing residents to these communities. Families want to know that their parents, grandparents, or other older relatives are staying somewhere that looks impressive and gives them the comfort of the outdoors.

Poorly kept outdoor areas can certainly sour people's opinions of landscaping at senior living communities. The last thing you want is for your community to draw negative feedback or lose residents because of something as simple as keeping up a great landscape.

What your retirement community needs are some excellent enhancements that can boost its landscaping and amplify safety, aesthetics, and functionality. Let's look at some options that can help you get your property in shape.
3 Key Landscaping Considerations For Retirement Community's
When you're adding enhancements to landscaping at retirement homes, you have to focus on specific ones that can make the residents feel secure.

The campus grounds should help them thrive as they get older, giving them beautiful views and great amenities.

These three considerations are crucial to consider when adding the perfect enhancements for your senior living space.
Enhance Safety & Security
One of the most important elements to focus on when it comes to landscaping at retirement communities is safety. Landscaping mistakes or oversights are unacceptable, increasing liability on your site. You wouldn't want to have any landscaping issues that could compromise residents' safety.

Anything you can do to make your residents feel safer is an enhancement that should rank pretty high on your priority list. After all, one of the key reasons people decide to leave their homes and move into a senior living community is for safety reasons.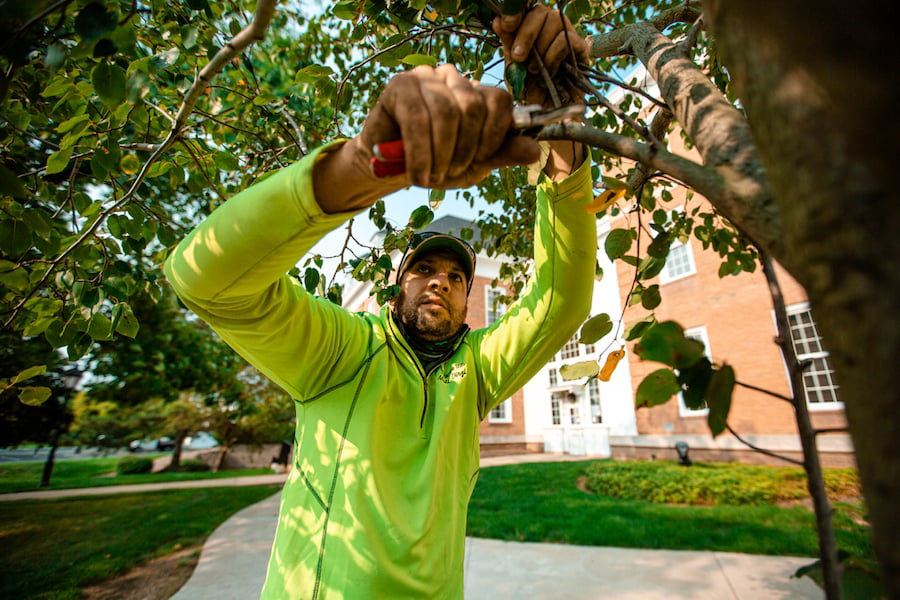 Trips and falls need to be avoided at all costs, which means fixing walking spaces to ensure smooth surfaces and no raised or uneven grounds or hardscapes.

Blocked site lines would also be best avoided. You want to trim any overgrown shrubs that block egresses or cover lighting, and you also want to address any standing water on the property. Solutions for eliminating standing water include properly grading areas to fix water flow, as well as adding french drains, rain gardens, or even dry creek beds to create a most permanent solution to trouble spots.
Increase Functionality
When you're creating plans for adding enhancements to the landscaping at senior living communities, you also need to prioritize functionality.

These types of enhancements will solve specific problems, such as inadequate or poor drainage, shading, pedestrian wear and tear, or natural encroachment.

For instance, if the residents of your retirement community are using the campus to exercise or enjoy time outdoors, those landscape paths will wear out over time and need to be fixed up and repaired to continue to remain a functioning asset to the area and prevent trip and fall hazards.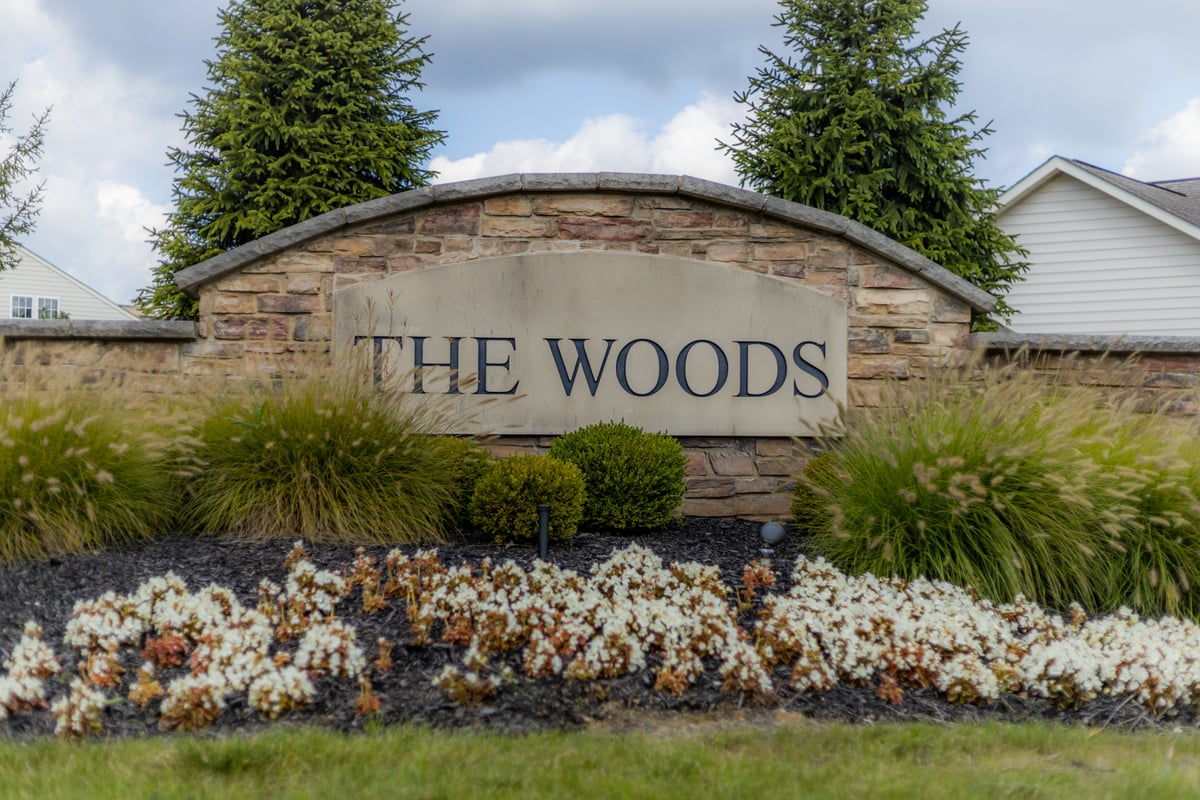 Another example of an enhancement that boosts functionality could be solving a drainage or erosion problem.

Similar to standing water, erosion can increase over time as rain falls and keeps dislodging soil in areas that aren't protected from that heavy water flow. If your retirement property has a hill that isn't graded properly, for example, a retaining wall nearby may need to be checked for leaks so mud and debris don't continue to leak onto walkways or parking lots, creating sloppy problem areas.

Another functional component would be to improve signage. Signage within landscaping at retirement homes should always be clear and unobstructed, so the aging residents and many visitors on site can easily navigate the grounds.
Amplifying Aesthetics
Enhancements can also draw more people to your retirement community. Great-looking gardens not only serve as beautiful additions to your property, but they are also spaces where seniors can relax, improve focus, and connect with nature and each other.

Gardening also offers mental health benefits to your senior living residents, reducing negative thoughts and feelings and easing stress.

Another way enhancements can boost landscaping at retirement communities is through good looks and positive aesthetics.

Here, you can add elements that increase curb appeal, as well as marketing or asset value. Think entryways, building access points, or the front of the building that faces the road.

Start with color. You can add color strategically in containers and place them in high visibility areas for instant pizzazz.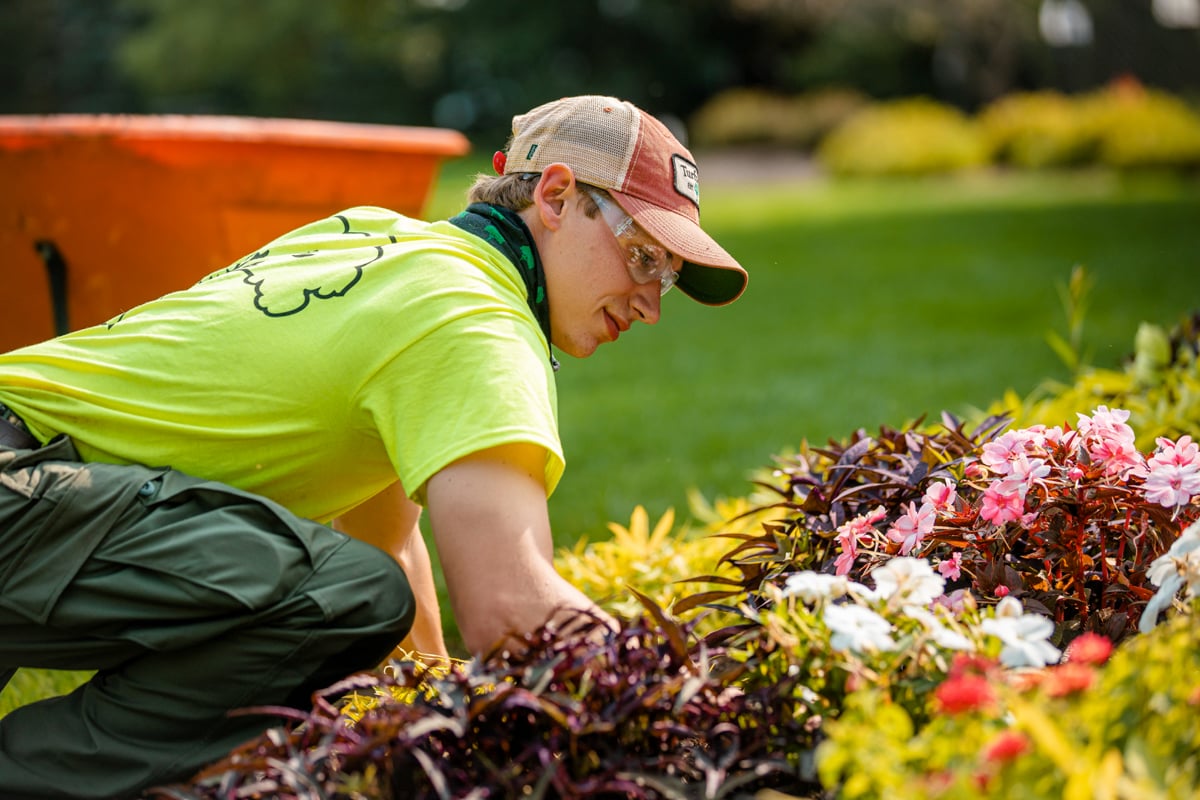 Plants can also be enhancements that not only make the landscaping at senior living communities look better but can also enhance healing. Using natural materials like trees, shrubs, ornamental grasses, flowers, and even rocks and boulders can bring much-needed greenery, boosting nature. You want a mix of 70% plants and 30% walkways or concrete elements to reduce the concrete jungle feeling.

You can also use plants to maximize seniors' comfort, inviting them to go outside and sit in comfortable seats with backs and arms so they can sit and stand easier. Plants can also block unwanted outside noises like traffic, delivery vehicles, or air-conditioning units.

Don't be afraid to target multiple senses by adding water features to bring soothing sound elements, ornamental grasses that wave in the wind, plants that draw birds and butterflies, and blooms that offer amazing scents. Including these sensory additions on walking paths that encourage movement is also a great way to enhance a retirement community.

Don't forget to use wide paths to ensure people can move about with ease, as well as include small areas for encouraging social gatherings and conversations. Residents want to be able to relax with friends within the community and family members who visit. You can also add fun aesthetics that include putting greens or bocce ball courts to encourage healthy outdoor activities.
Get Better Landscaping at Retirement Community's With Turfscape
You want the landscaping at your senior living community to look good, delivering something for you that is next level. You want to be able to draw in new residents and keep the ones you have. You want to offer amenities that encourage interaction, engagement, usability, and – most of all – security so all of the residents feel safe.

As you're assessing your site, you might find yourself asking questions, wondering what you could possibly do to keep your retirement community at its best – elevating safety, enhancing functionality, and improving aesthetics.

If you're not sure where to start, give Turfscape a call. We can do a thorough walk-through and provide solutions to your problems, reporting issues on your property before they become major or expensive. Our landscape designers can come up with creative solutions to build designs that serve multiple purposes and look good at the same time.

We also strive to develop long-term plans to help you work within your budget so your senior living facility can accomplish its goals as they pertain to your facility's grounds.

We know you're busy and your time is valuable. We can provide guidance each step of the way, saving you any headaches and giving you peace of mind that you're doing the best you need for your site.

Want a Northeast Ohio retirement community that has amazing and memorable landscaping and common areas? Request a proposal today. Together, we can help your senior living grounds look amazing while also providing great areas for function and usability.