Your outdoor signage is often the first impression visitors, tenants, employees, and others get about you.
It doesn't matter whether you're a business, healthcare facility, school, office building, retail center, industrial complex, or homeowners' association, your signage is typically front and center and its colors and appearance say a lot about who you are and people's perceptions of your site and operation.
As such, it should always look neat, easy-to-read, and well-kept. In fact, this is one area where if you slack on maintenance, it can do a lot more damage to your reputation or sales than other areas.
And while there's a bare minimum expectation for commercial signage, you can enhance landscaping around signs to make these small areas with big impact on your property do much more for you.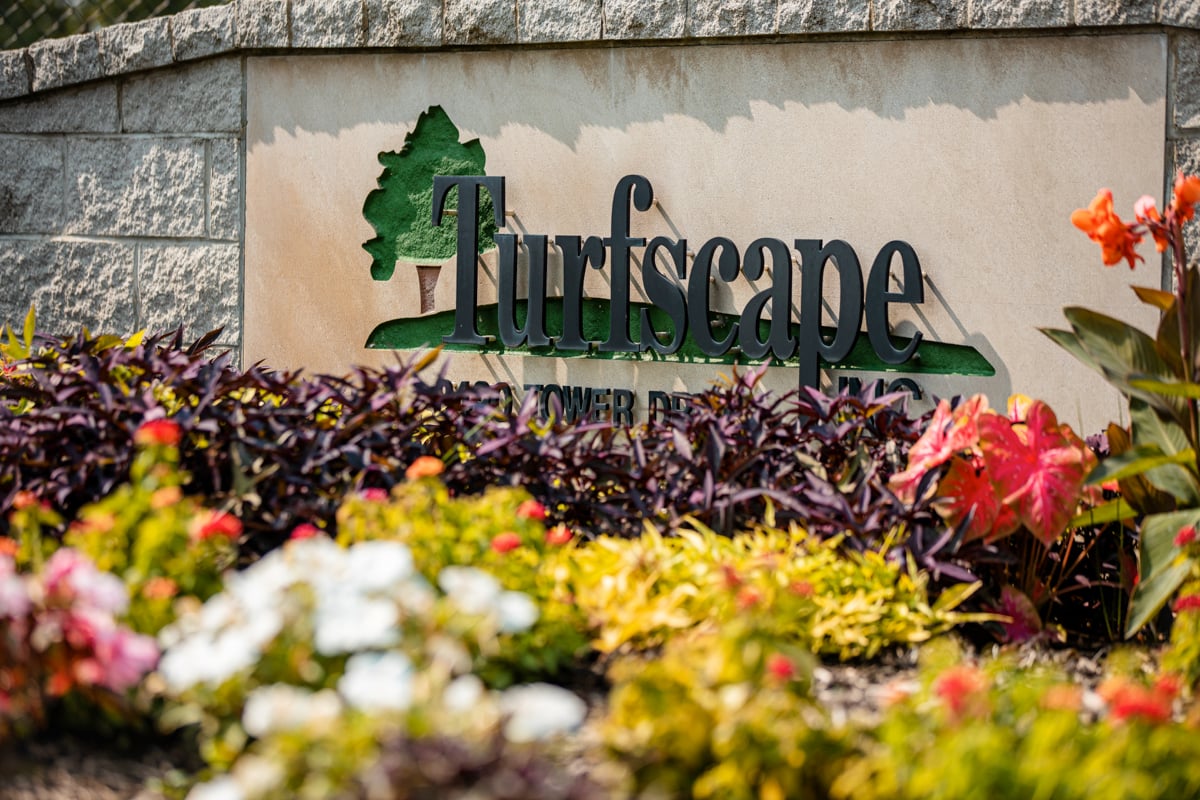 4 Landscaping Ideas Around Business Signs
Flowers, shrubs, trees, neat landscape beds, and mulch or stone all do their part to make your signage sing.
This type of enhancement work requires a great eye for color coordination, consistency, an understanding of your brand and needs, as well as experience in landscape design around signs.
But because this area is very brand-centric, it requires a focus on visibility and safety, in addition to good design skills. As such, it can feel more overwhelming to tackle than other areas of your property.
Here are 4 ideas to help you narrow your focus on the most important ways to elevate your commercial signage.
1. Regular Routine Maintenance
We know it seems silly, but something as simple as regular maintenance of and around commercial signs can do so much in terms of making a great impression.
If you have the minimum time to maintain signage areas by keeping them clean, picking up trash and debris, and trimming landscaping around signs, then you're doing the best initial step to ensure signage is readable, visible, and therefore usable. You also show others that you're taking that time to exhibit a professional brand.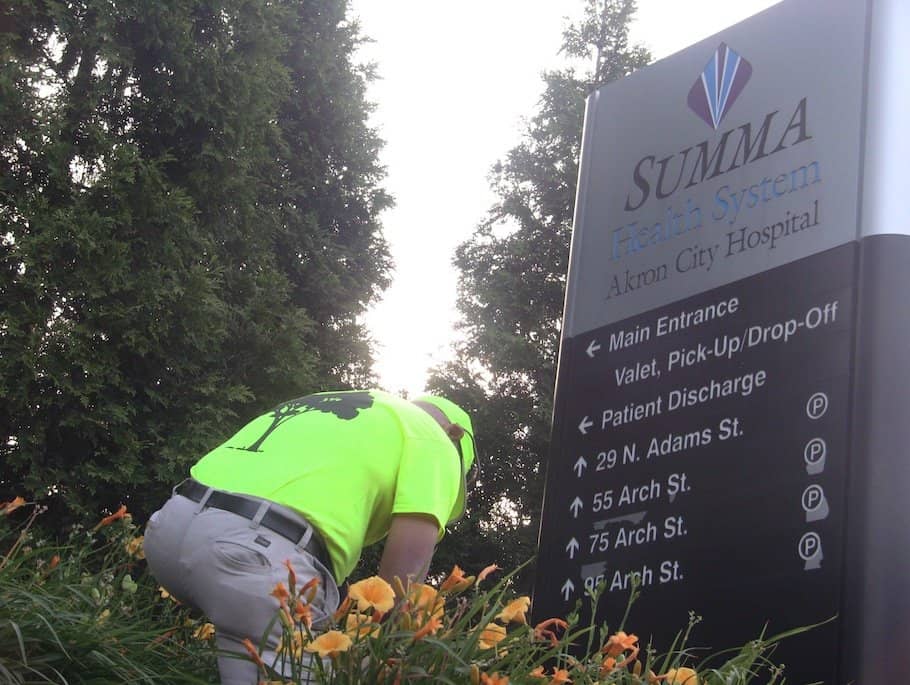 2. Focus on Proper Landscape Design Around Signs
Believe it or not, there is a way to properly design landscaping around signage, and it's not just putting plants to the right and left of your signs.
Design around signs can be done in such a way to draw the eye in and enhance your brand.
For instance, you can layer plants at varying heights to lead up to the sign. You can also create a tiered garden effect to bring your sign up and make it more visible around this tiered landscape giving it extra appeal.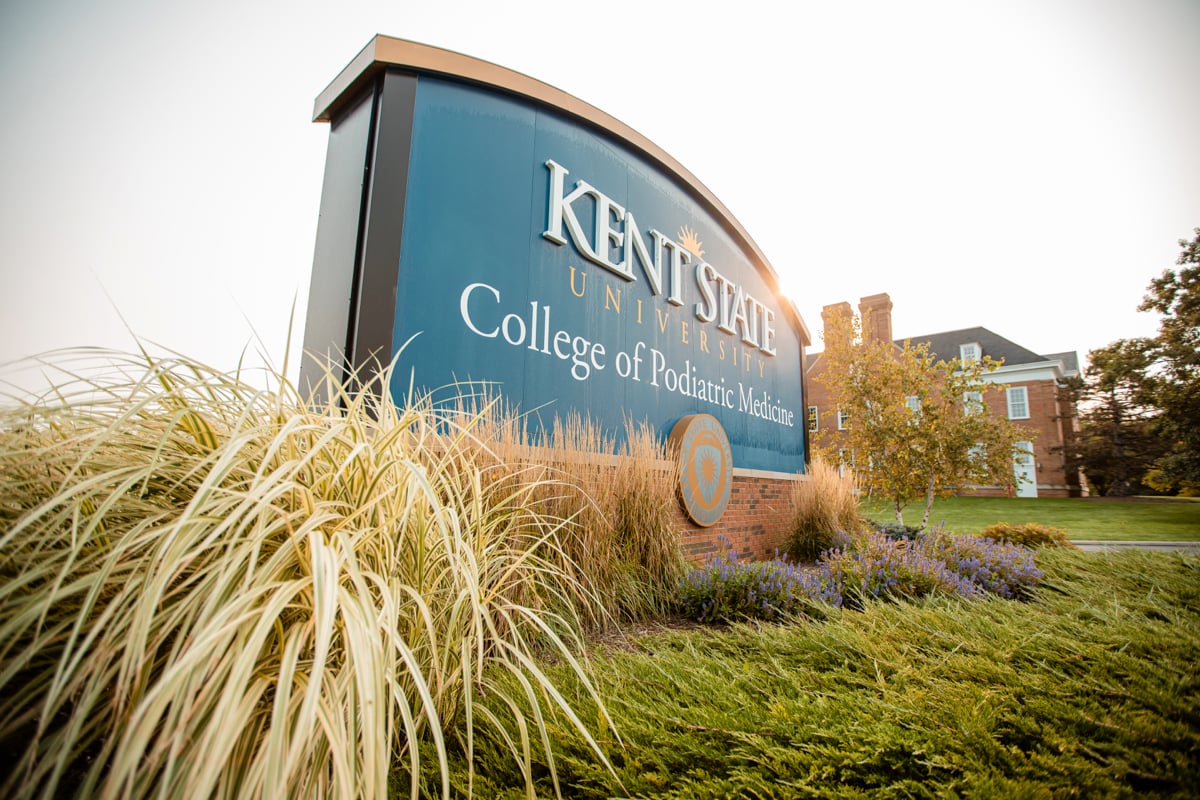 If the sign is low to the ground, you can use groundcovers and smaller perennials in the 12 to 18-inch size range and then use evergreens to frame the sign, adding emphasis to it. You can even put a weeping pine that starts on the side and hooks over it to frame your sign.
The possibilities here are endless, but because there are so many great options, this means there's no excuse not to have your landscape professional give you multiple options that can easily elevate your signage visibility and functionality.
3. Clean It Up & Light It Up
For the sign itself, there are some tasks you can do that can easily keep your sign shining.
Start with regular power washing to keep your sign clean. Then, every couple of years, if sign letters are faded from the sun or weather elements, freshly painting or refreshing them is important.
If signs are clean and landscaping around signage is neat and trimmed, then the next step is to light your signage so it can be seen at all hours. Let's face it, Mother Nature doesn't deliver perfect daylight during all of the times people are entering or exiting your site. Lighting ensures they find your business and can safely navigate your site at all hours, during all weather conditions, at all times of the year.
4. Add Seasonal Color
If you want to add color to your commercial landscape, and especially if you have a limited budget, focusing this color on landscaping around signs is the place where it can make the most impact.
Color options can just be seasonal or done in warm or cool tones, depending on your preferences. They can reflect your brand colors themselves or be monochromatic or bold opposites for drama. You have many options for ways to bring in color variation in enticing and relevant ways.
Refreshing color three to four times a year for each season can also keep your signage fresh and inviting so it always looks good. Since Northeast Ohio has weather changes that happen that frequently, this can also be easier to maintain since you can ensure the floral hues you're showcasing are front and center during their best growing seasons and they won't look worn or droopy at any point.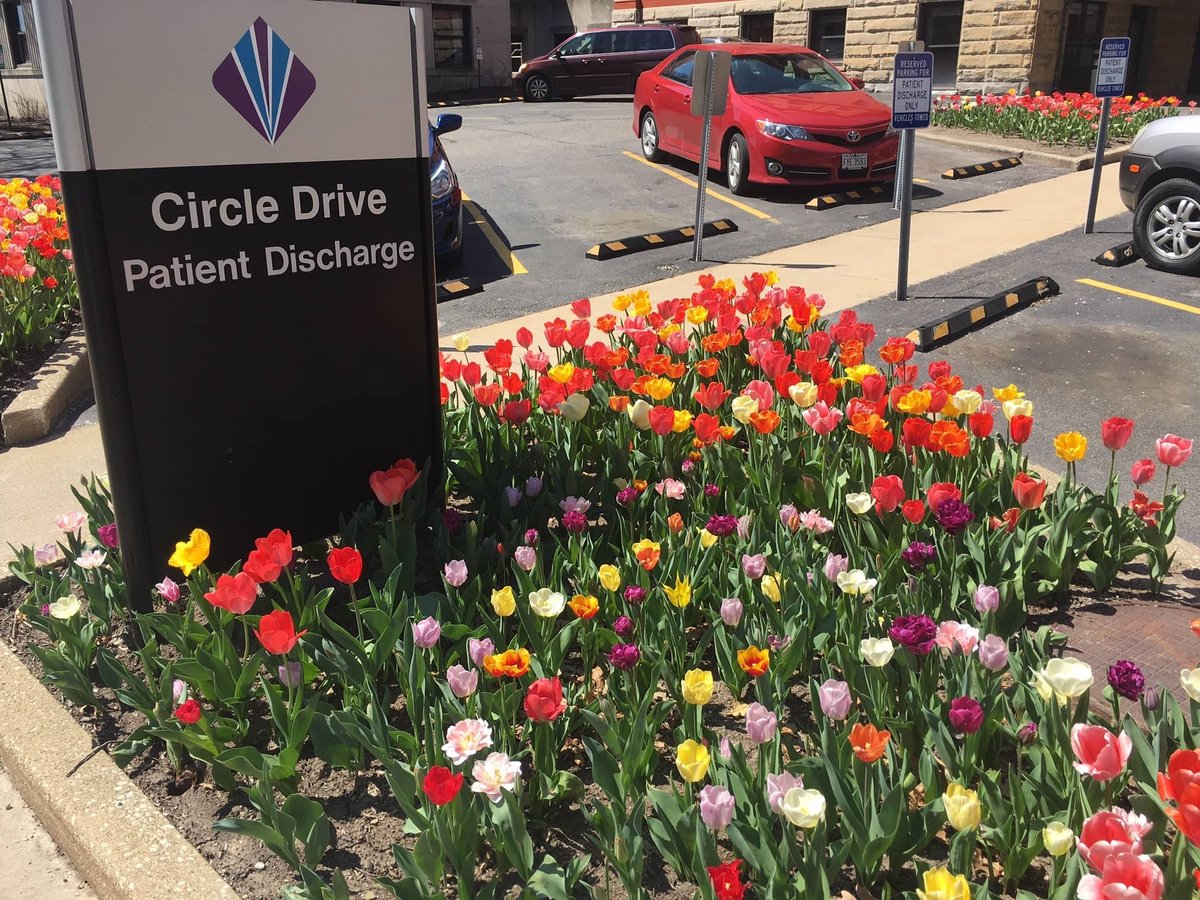 Get a Signage Boost with Turfscape
Enhancing your commercial landscaping around signage is an effort that is well worth it, considering what it does for your business.
It helps visitors more easily find your property. It boosts brand recognition and reputation in your local community. It elevates the perception of your business. It shows everyone on your site that you care about your business.
While the benefits far outweigh the effort, planning some signage enhancement might feel fairly overwhelming. Even with the best intentions, you don't want to do anything that might accidentally detract from your signs and you want to focus on just the right amount of impact that can offer the best return on your investment.
Let Turfscape help. We'd be happy to review your brand image, goals, and concerns, and come up with some great ways to enhance your signage that meets your needs and budget.
Want to learn more about how we can help you amplify your landscape design around signs in Northeast Ohio? Get started today with a free quote. We'll review your options together so you can feel confident and make a great choice.