A well-maintained college campus with aesthetically pleasing pops of landscape color does more than you can imagine to boost a university's student appeal.
On top of attracting more students to your educational institution, boosting enrollment numbers, professionally cared for landscapes can improve student grades, enhance campus safety, and be an important part of your branding and reputation.
When you consider bringing in a professional to help you elevate and maintain your campus grounds, you can't help but compare college landscaping costs. You want to know that you're spending your budget wisely and getting the most for every dollar.
The challenging part of comparing costs is that you want to make sure you're comparing apples to apples. Choosing the cheapest price can be tempting, but that can cost you more later if the service and results aren't up to par. University landscape maintenance services and quality can vary greatly from company to company.
Here are some tips for comparing college grounds maintenance costs in Northeast Ohio.
Top 3 Factors that Impact College Landscaping Costs in Northeast Ohio
When it comes to campus grounds maintenance, you want a proactive approach that includes lawn care, mowing/maintenance, trash patrol, spring and fall cleanup, and regular pruning, as well as seasonal color boosts and enhancements.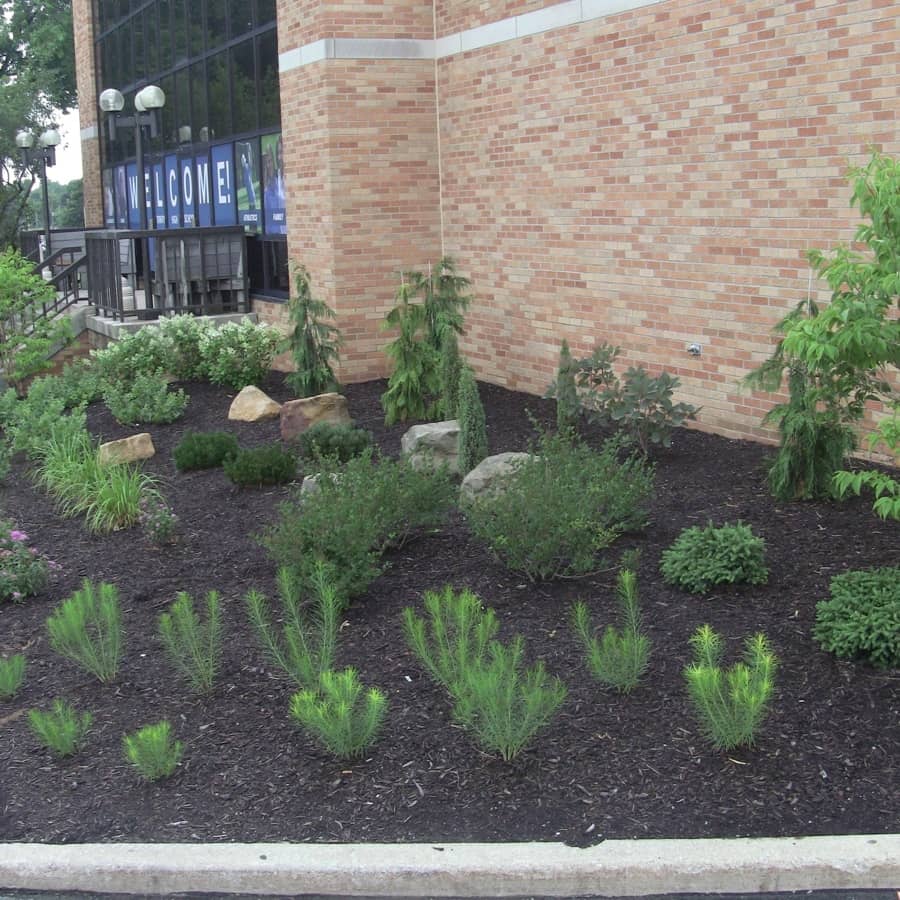 As you can imagine, it's hard for us to state an exact college landscaping cost as there are so many variables based on the campus' needs and size. Some colleges spend anywhere from $50k to $200k+ depending upon the scope of work.

While you might think these services will be the same from one company to the next, there are a few factors that will impact college grounds maintenance costs.

We want to help you understand where your budget dollars are going with a look at some of the key elements that can influence the total price of your college landscaping costs.
1. It's All About the Details
Campus maintenance programs can vary greatly based on the size of your space, as well as the level of complexity and attention required. All of this can influence college grounds maintenance costs.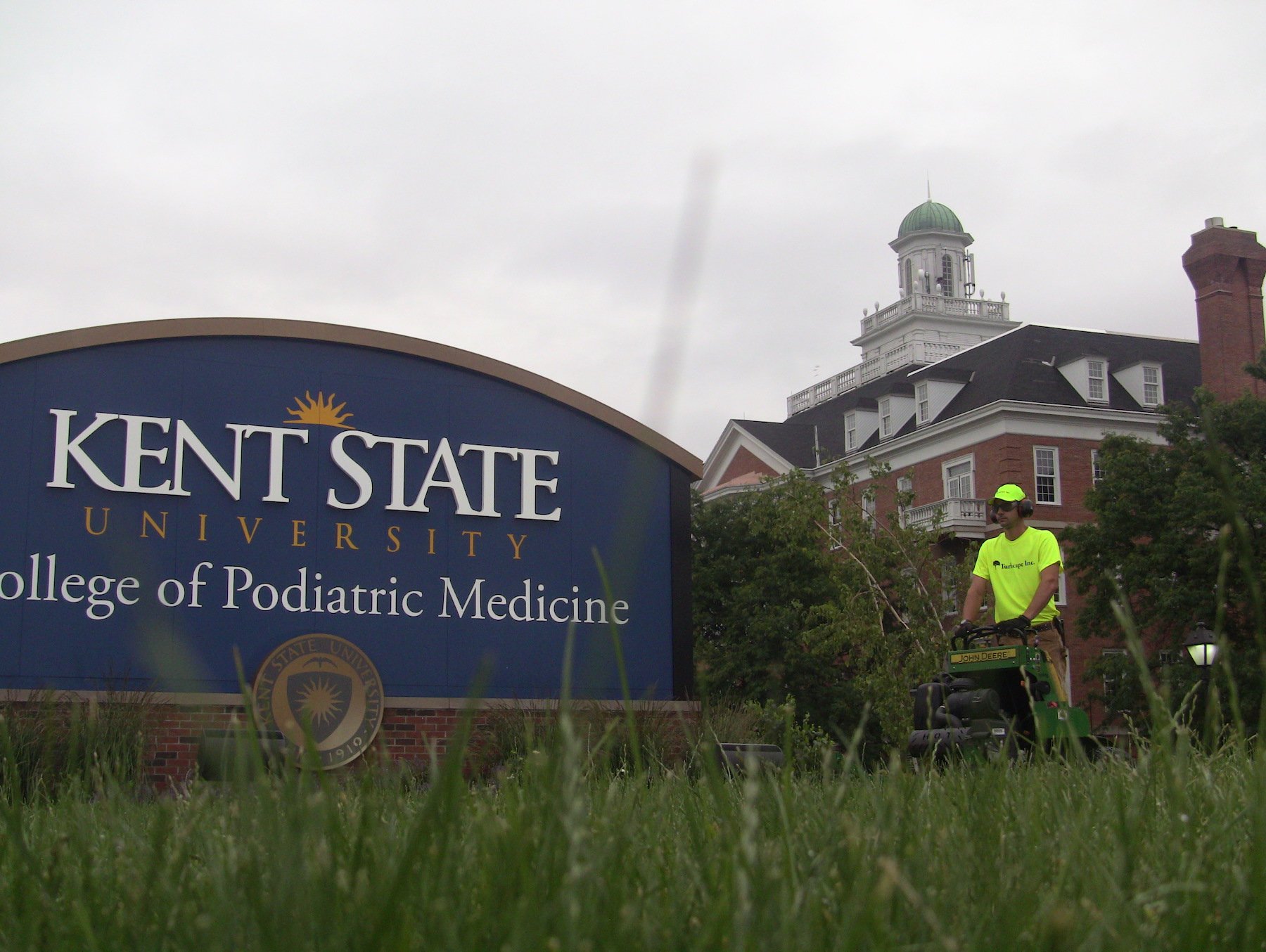 When a landscape company estimates your project, multiple staff members should be spending from between 100 to 500 hours on your property doing the preliminary work necessary to give you the best plan and price possible. They do this to get the best feel for traffic and pedestrian flow on your site, as well as focal areas that need refinements. They walk the site to get a feel for its safety. They identify critical areas for snow and ice management. They measure the site. They ask questions of you and your team and welcome questions in return. They do their homework on what is most important to your university and its core values.

For instance, with one of Turfscape's college maintenance clients, John Carroll University, social justice was very important to them. This was why Turfscape's Giving Back program, which has been making a local difference in Northeast Ohio through charitable donations and volunteer efforts since 2004, was a segment of the partnership they valued. This became an essential part of the relationship.

Make sure your landscape professional knows what's most important to you and your college environment during this exploration process as you factor your college maintenance costs.
2. Becoming An Extension of Your Team
Whether your campus is large enough to require a dedicated crew of multiple team members each day or the weekly presence of a landscape crew, your professional landscape team should become an extension of your university staff.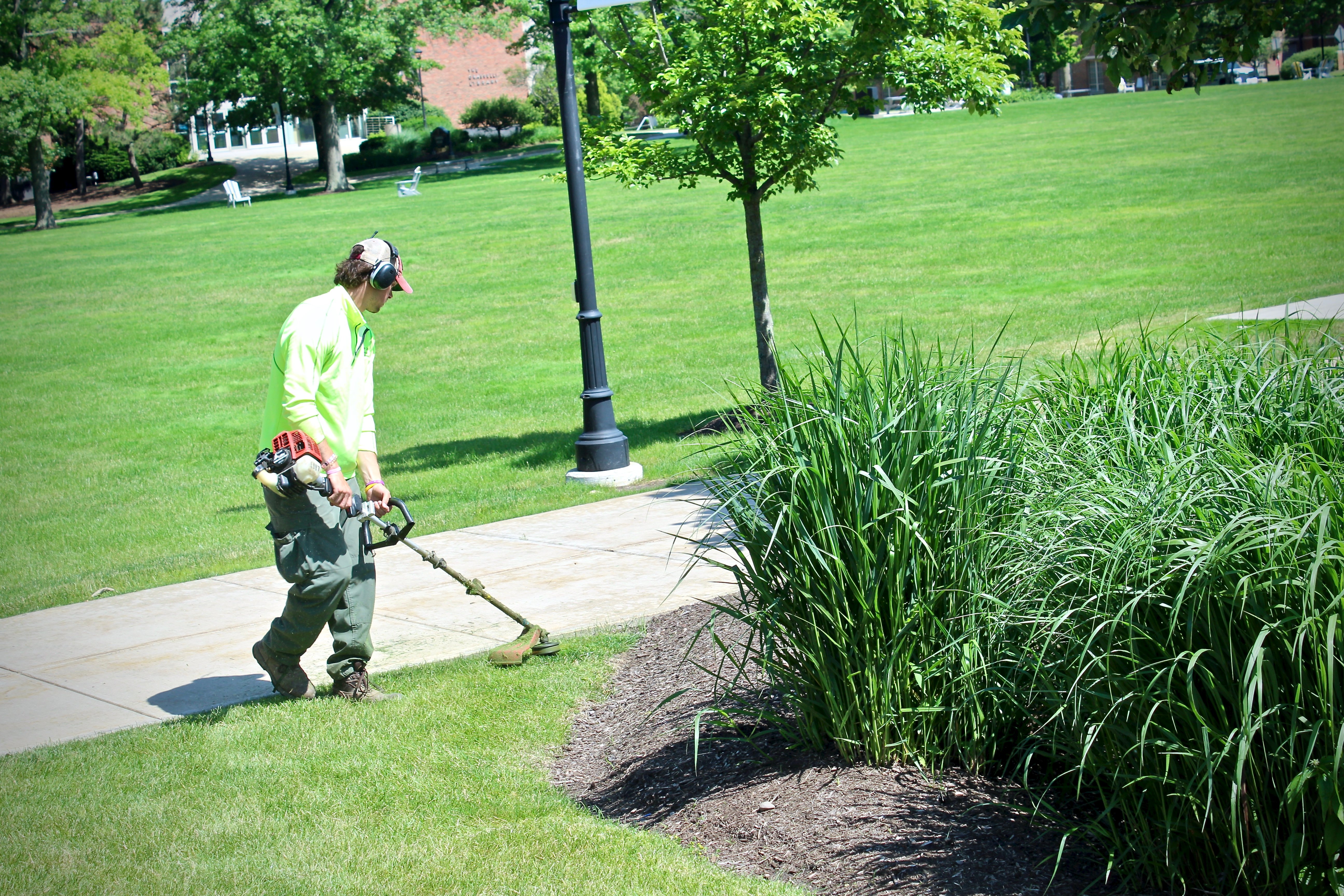 Your campus is a living, breathing space with constant movement from vehicles and pedestrians throughout the day. Part of your college landscaping costs include having a crew that is sensitive to the timing of various events on your property, as well as regular classes, meetings and busy times and spaces. This includes turning off equipment when large groups of people are passing by and cleaning off mowed areas before moving on to the next to ensure each campus segment remains tidy and reflects a positive presence.
3. Crew Experience and Communication
The professional landscape crew members who perform work on your campus are the most essential parts of keeping your college looking good, positively boosting your image and enrollment, and proactively meeting your demands and suggesting improvements within your budget restraints. As a result, labor is the largest expense of a service-based company and can impact college landscaping costs.

Therefore, you want to know you are getting landscape professionals who are worth the price. Just like anything else, lower prices could mean less experienced crews unfamiliar with the specifics of college campuses who are also paid at lower rates.

Experience also means knowing how to regularly walk your property, looking for improvements and proactively addressing any maintenance issues.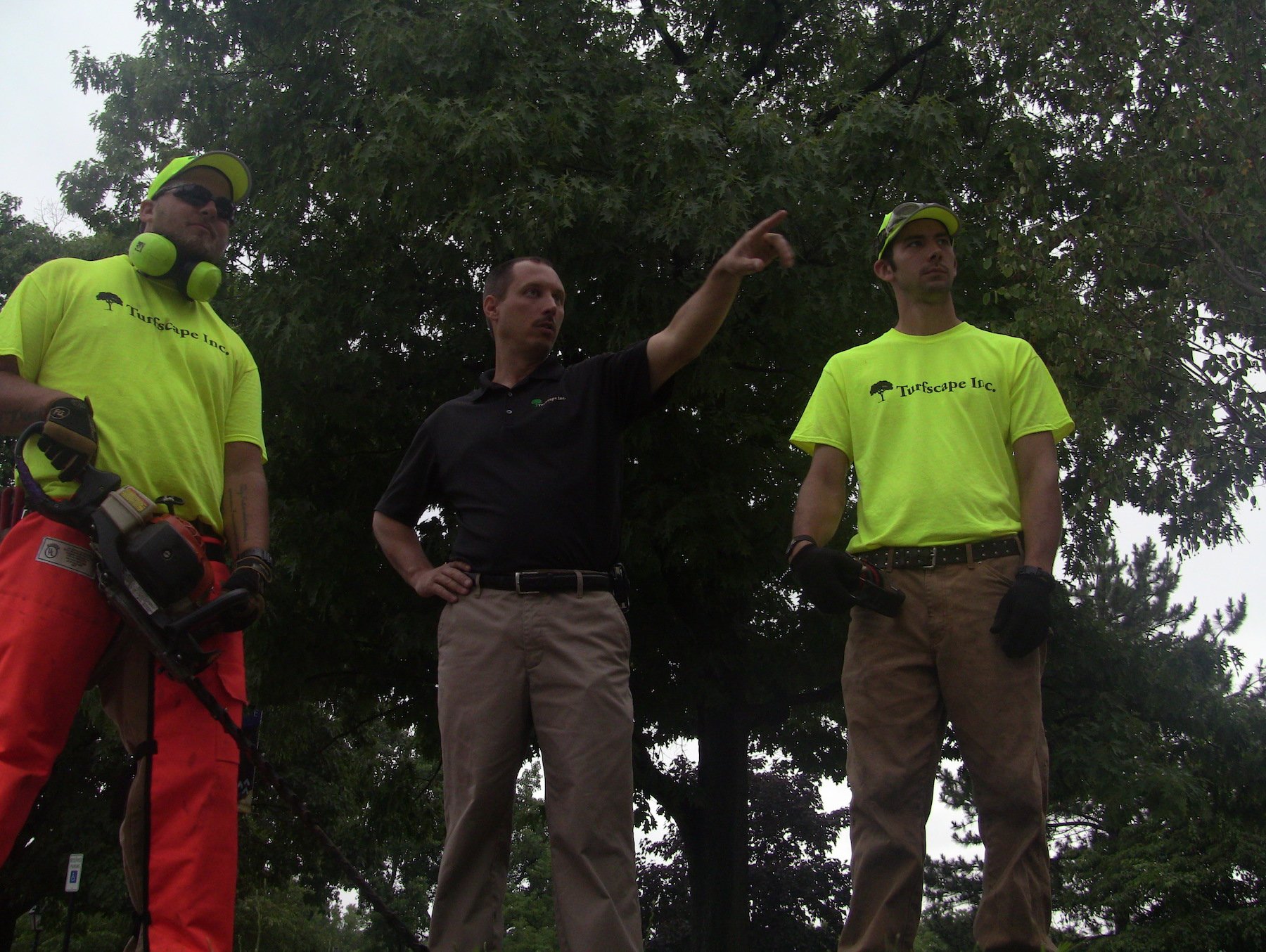 Keeping in touch with you is also crucial to understanding your changing challenges and needs. For instance, Turfscape's field managers attend weekly campus facility meetings to ensure they don't miss anything important to the college. The account manager is also on site at least weekly for quality control. Then, a supervisor or executive will visit quarterly to check the pulse of the university vice presidents and managers and ensure things are running smoothly.
Making a Confident Choice
It's easy to compare the college landscaping costs of one company's program to another's.

Diving deeper to figure out exactly what goes into college grounds maintenance costs and how your university can benefit takes a bit more time. We understand that it can turn into quite the research project on your already full plate of facility maintenance duties.
In the meantime, your college landscaping needs attention so student enrollment can continue rising and your brand and reputation can remain intact. After all, students feel pride going to a school they admire, and they want to see your campus as a safe place to further their education and grow. Turfscape wants to help you make the fastest, most informed and best decision for you. A college landscape maintenance program is about partnership, and we are happy to take the time to assist you in comparing programs and prices.
Want to learn more about how much landscaping costs in Northeast Ohio? Get started today with a free quote. We'll review your options together so you can make a great choice.