When you're looking for a commercial landscape maintenance partner, you hope that you'll find someone you can work with for the long-haul.
You want to find a company you can trust that won't disappoint you. You want the best price. You want a top-quality service. You don't want headaches. You want to know things are going to get done when they need to and that you won't have to micromanage something you hired a professional to handle.
We get it. Anyone in your position would want the same.
But there are multiple options when signing a commercial landscape maintenance contract with a landscape services company. And understanding them can help you make the best decisions for you and your business.
How Long Should a Landscape Maintenance Contract Be For?
Typical commercial landscaping contracts last from one to three years.
One-year agreements need to be renewed each year, while a three-year agreement is considered more long-term.
There are definite pros and cons of long-term agreements. Let's review them so you can become familiar with your options.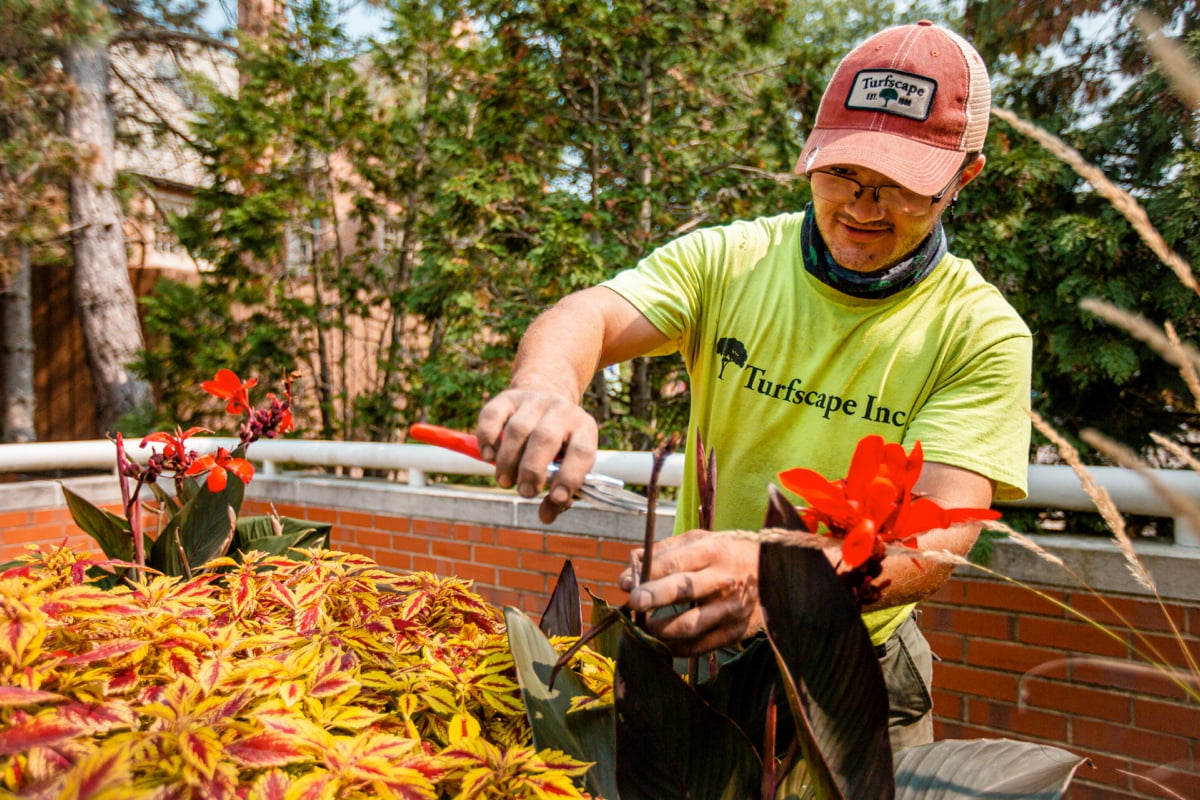 Pros and Cons of Long-Term Contracts
Maintaining your commercial landscape is an important part of how your business is perceived. Besides preventing liability and accidents, a clean and beautiful outdoor environment can lead to more customers, sales, business pride, and overall enjoyment by employees and visitors.

A commercial landscape maintenance contract with the right partner can ensure a professional is adequately managing your outdoor needs. But should this partnership be short-term or long-term?

There are many positives and negatives to long-term partnerships you should consider.
Developing Relationships
When you go with a short-term contract, the process tends to feel transactional.

What this means is you might not be building a deeper relationship where you can get to know your contractor and they can get to know your site.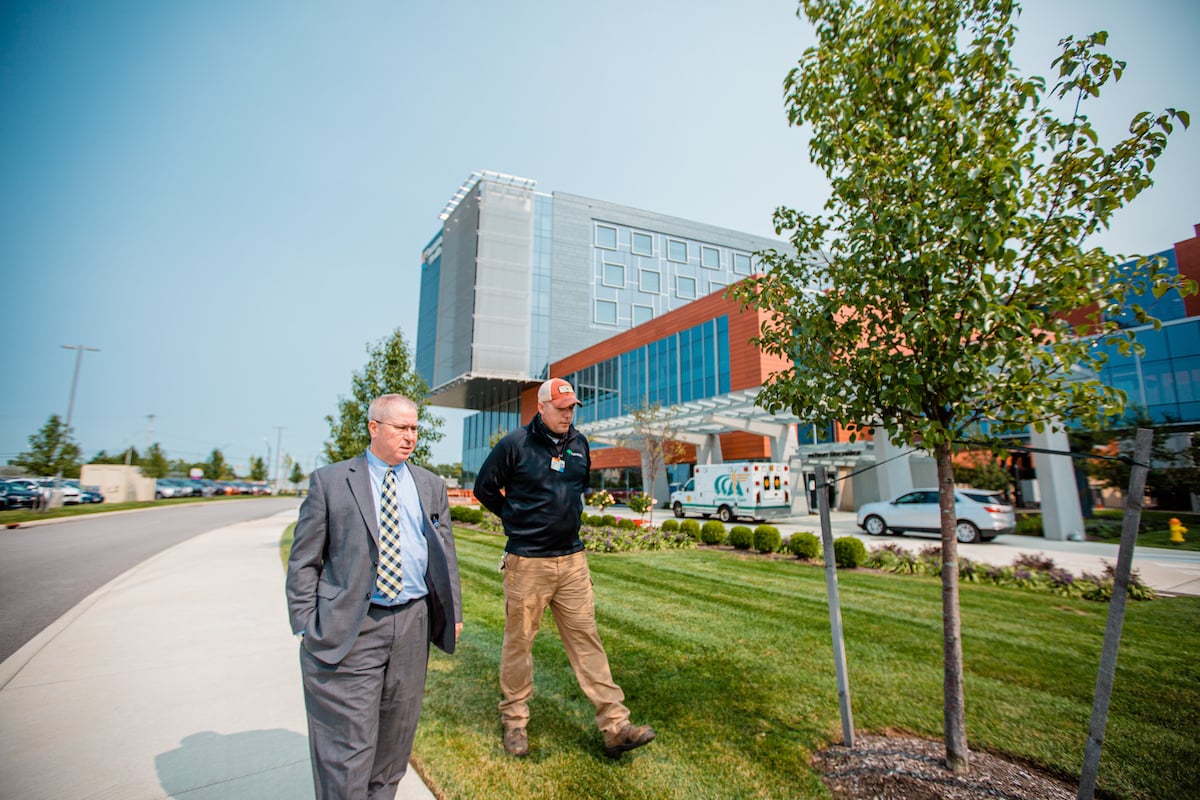 Through multiple years, a contractor gets to learn about your site, watching it go through multiple growing seasons and weather conditions. This process can reveal weak areas or trouble spots that become targets for improvement.

Pro: You develop a long-term relationship where you get to know your contractor and they get to know you and your preferences.
Con: If you prefer a transactional, short-term relationship, this may not be for you.
Budgeting & Planning
A three-year commercial landscape maintenance contract typically locks in a price for all three years.

So as a facility manager, you know there won't be any surprises in your exterior maintenance budget for that amount of time.

What's more, is you can plan out the use of these dollars for three years. So if there's a project you want to work on -- maybe a renovation of an entranceway or important area on your property that needs attention, for instance -- you can phase out that renovation strategy and the dollars necessary to complete it over time. This could enable you to tackle a bigger project that you have always wanted to address but never had the chance to with the limitations of just your annual budget.


On the other hand, when you're renewing a contract annually, your maintenance prices may go up -- not only because of the rising cost of materials, but also due to the lack of stability in the labor market because labor is a landscape professional's biggest expense. Plus, you don't get to plan out any strategies more than just a year ahead.

You may be thinking you get short-term gains because you get to negotiate annually, but the cheapest price doesn't always mean the greatest value when choosing a landscape maintenance provider.

Pro: Lock in prices so you can better plan and budget. You create a long-term planning strategy with someone who is invested in bettering your business.
Con: If you prefer to negotiate pricing annually and plan only for the short-term, you may want to stick with a contract that renews annually. Again, however, if you're constantly searching for a lower cost, you may not get the best maintenance plan available for your commercial property.
The Bidding Process
Doesn't it almost feel like you go through the bidding process and finally make a decision on a partner, and then one year later you have to do it all over again?

A three-year contract saves you the time of putting out RFPs and reviewing, analyzing, and responding to bids every year.

Pro: You will not have to send out RFPs and accept new bids each year.
Con: If you prefer starting over each year with a new contract and vendor, this may not be for you.
Making a Confident Contract Decision
Deciding on your landscape maintenance contract length is not always easy.

We hope giving you the pros and cons helps you make a more informed decision.

In signing a long-term contract, a landscape contractor should be able to build a relationship with you and wow you each year as they become more acquainted and familiar with your site's specific needs and goals.

That's our goal at Turfscape. We want to grow a professional bond with you and your company. We are only confident in our vendor-client partnership when we know that we are addressing your goals, making your job easier and helping better your business.
Want to learn more about commercial landscape maintenance contracts in Northeast Ohio? Get started today with a free quote. We'll review your options together so you can make a great choice.