Nothing makes a property more beautiful and fitting with the season quite like the installation of color annuals. An "annual" is a plant that completes its cycle of growing within a single season -- that is, it matures from a seed to a flower in a relatively short amount of time. Each season has its own specific annuals that are best suited to the temperature.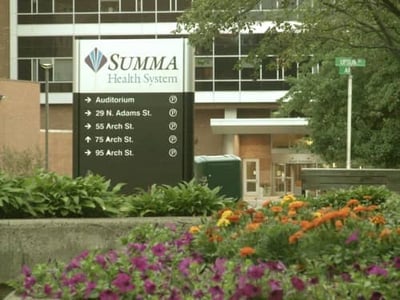 Spring annual displays are installed during the months of March or April and summer annual displays are installed during the months of May or June. Ground temperatures and "frost-free" weather dictates commencement; in order to ensure that the annuals remain healthy and beautiful, a proper climate needs to be present before installation. Fall displays are installed in September and October. In order to ensure that annuals are as healthy and vibrant as possible, there are several steps that should be taken to "set the stage" for successful planting and growth:
All beds are cultivated by rototilling and incorporating soil amendments and fertilizer into the planting area.

In addition to ensuring that the soil is prepared for planting, choosing the proper annuals and accenting plants are important to making your display as beautiful as possible. The main body of your display should consist of highly rated, dependable performing annuals. A border plant, when applicable, should accent the main display.

A final thin layer of mulch should be hand shaken over the display to color the soil to match the surrounding bed areas. All new floral material should then be watered-in thoroughly.
Because they change based on the season, the bright, fresh colors of annuals can give your property an updated look as the weather changes over the year. Unlike more permanent landscape features such as trees and shrubs, annuals can surprise visitors to your property with new, unique beauty that captures the feel of the season. Let Turfscape help you beautify your property with fresh annual displays that will delight your visitors and revitalize your landscaping. Our professionals can help you choose the perfect annuals to accentuate your unique landscape, and we can even help with specialized or custom displays.