When you think of a college or university campus, what's your favorite spot?

Most people say the most treasured areas are the outdoor spaces. The places where students walk together, study at open-air tables, or read in grassy fields.

This is why college campus landscaping is such an important part of each school's identity. It can help them embrace their goals or initiatives, such as sustainability. And, university grounds can even influence students to choose one school over another.

Let's look at some of the best common area ideas for college campuses in Northeast Ohio.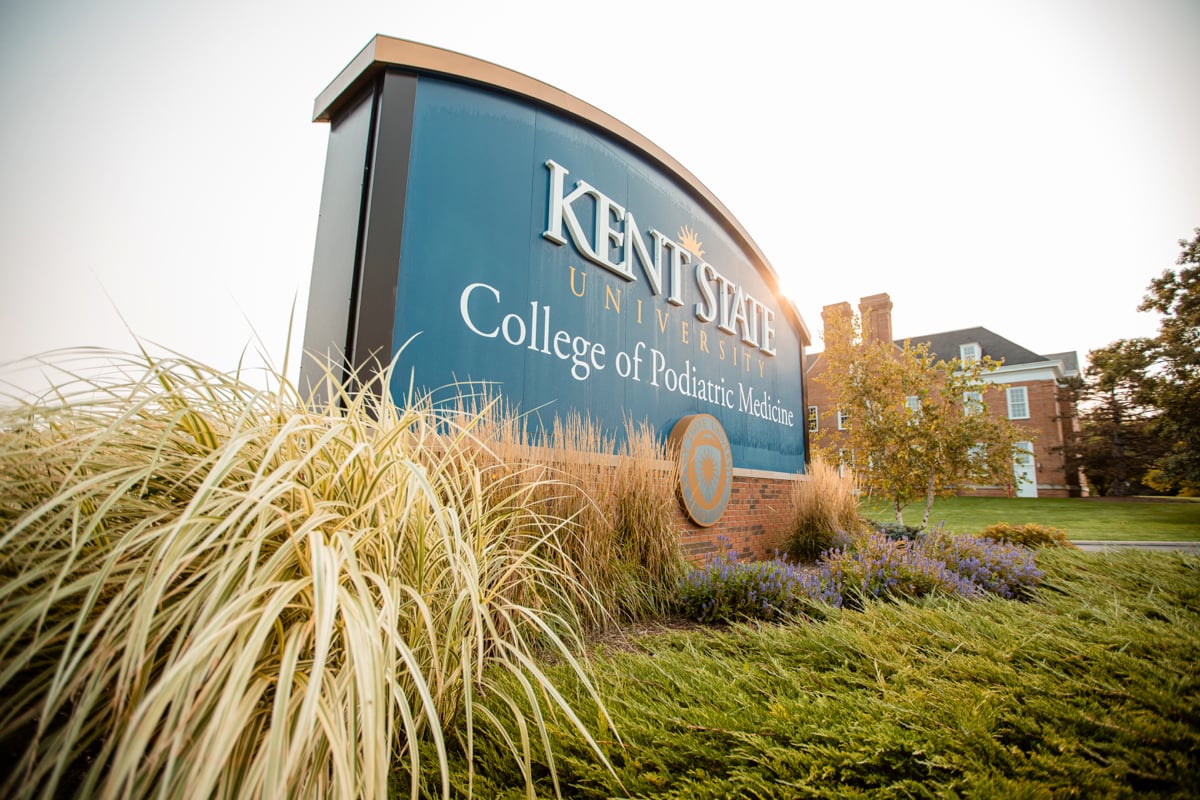 Campus Common Area Landscape Design
Does your Northeast Ohio college or university have an irresistible common area? A place where students can go for a break from the stress of classes or a fresh-air study session?

Or maybe you have an outdoor common area, but no one uses it?

There are some essential design elements that make college campus landscaping special and attract students and faculty to use these outdoor areas. These ideas can help elevate your common areas and draw more people in.
Start with a Patio Space
Your common area landscape design begins with some hardscaping.

A patio space can be an appealing way to encourage students to gather, enjoy lunch, or take breaks in the sun.

The options are endless when it comes to patio style. Pavers, brick, stone -- they can all set the right base for great gathering spots.
Seating Elements Are a Must
As students and faculty members find spaces to meet on college campus landscaping, they are usually looking for places with seating.

But this doesn't have to be boring … and can blend in with your current campus style. Think stone benches, picnic tables, sturdy and trendy outdoor furniture. You can even incorporate built-in sitting walls in your patio area or on your retaining walls.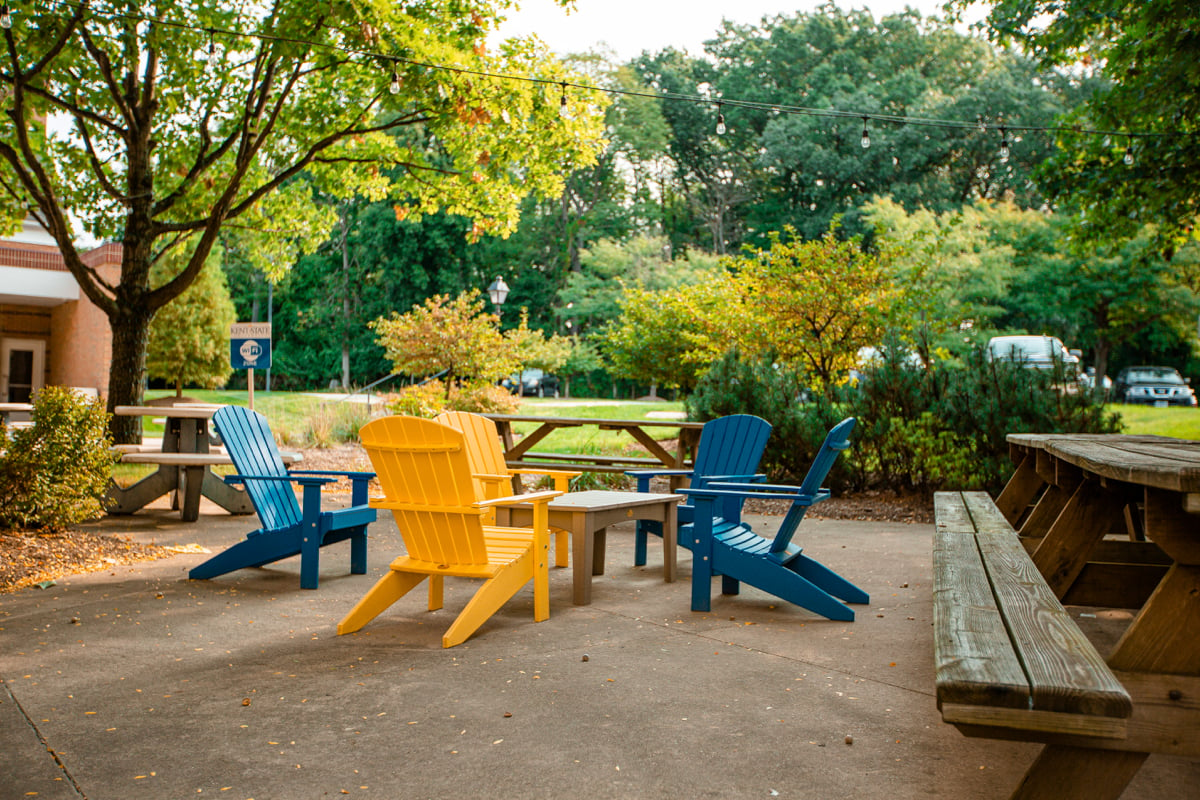 Don't Forget Shade and Color
Even though the sun is welcome, some days your students crave a little sun break, especially if they're spending some significant time studying outside in college campus landscaping.

Great shade trees and nearby plantings can create lovely design elements throughout the seasons by bringing pops of color and interest, as well as provide great shade and greenery for easing stress and cooling off on hotter days.

Containers full of colorful blooms and intriguing foliage can make the space feel special -- more like an outdoor room.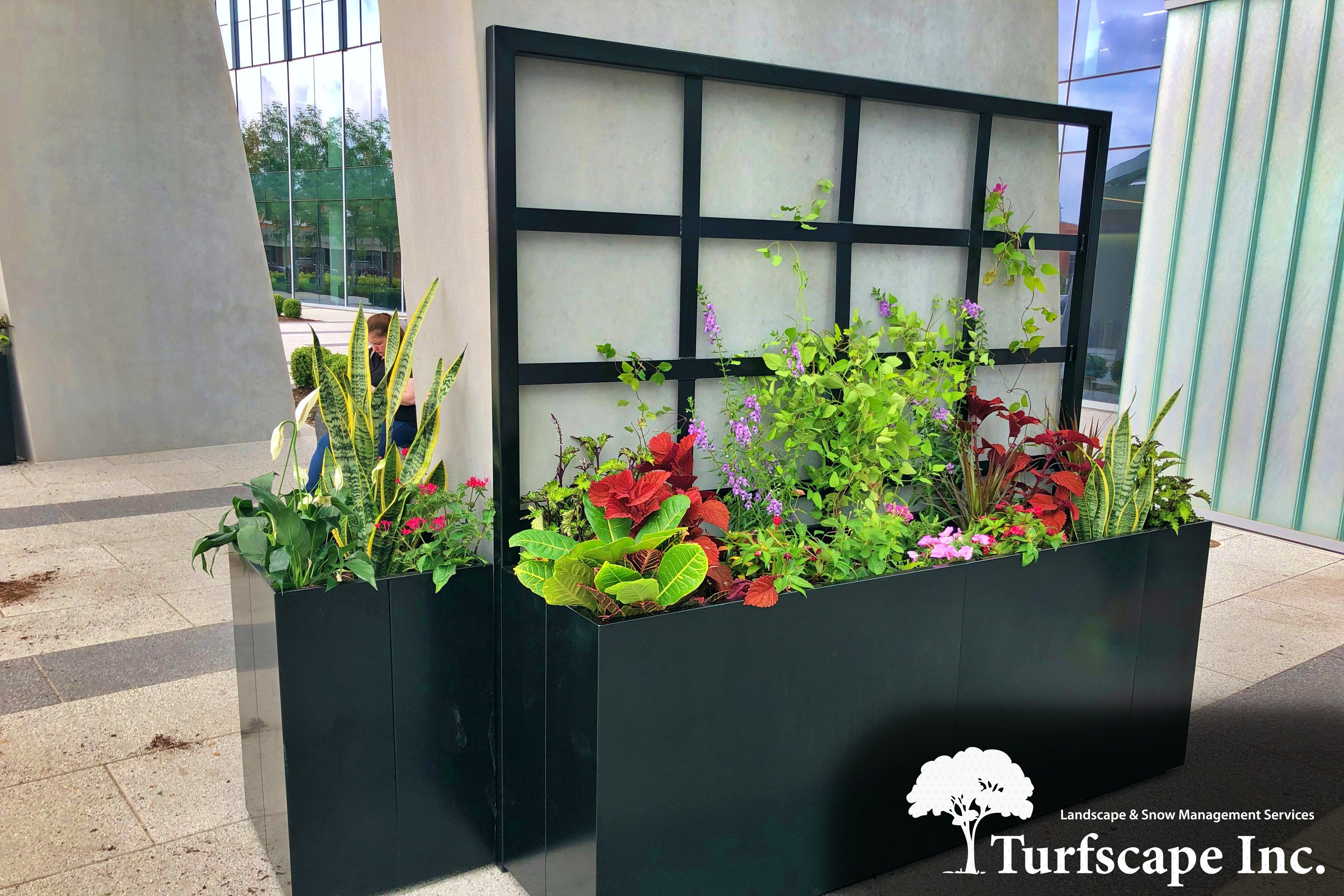 Add An Element of Movement
Great common area landscape design includes multipurpose areas.

This means thinking beyond sitting and connecting these areas with walking trails to encourage some movement and a chance for students to stretch out legs that have been sitting in class for hours.
Light Up The Space
Today's college and university classes often happen throughout the day -- and this doesn't mean normal business hours. Classes can start early and some go later in the evening.

Landscape lighting can not only ensure safety and security as students and faculty move about the campus at all hours, but they also extend the usable hours of college campus landscaping.
It's a WiFi World
Relaxing outside in a nice, shady common area landscape design is great, but there's some studying to be done.

Polishing papers, joining Zoom calls with fellow students, or looking up essential study facts can all be easily done by providing wireless connection in your campus common areas. For instance, John Carroll University in University Heights, Ohio, provides an outside study area with work tables that have solar panels and charging stations for its students to use.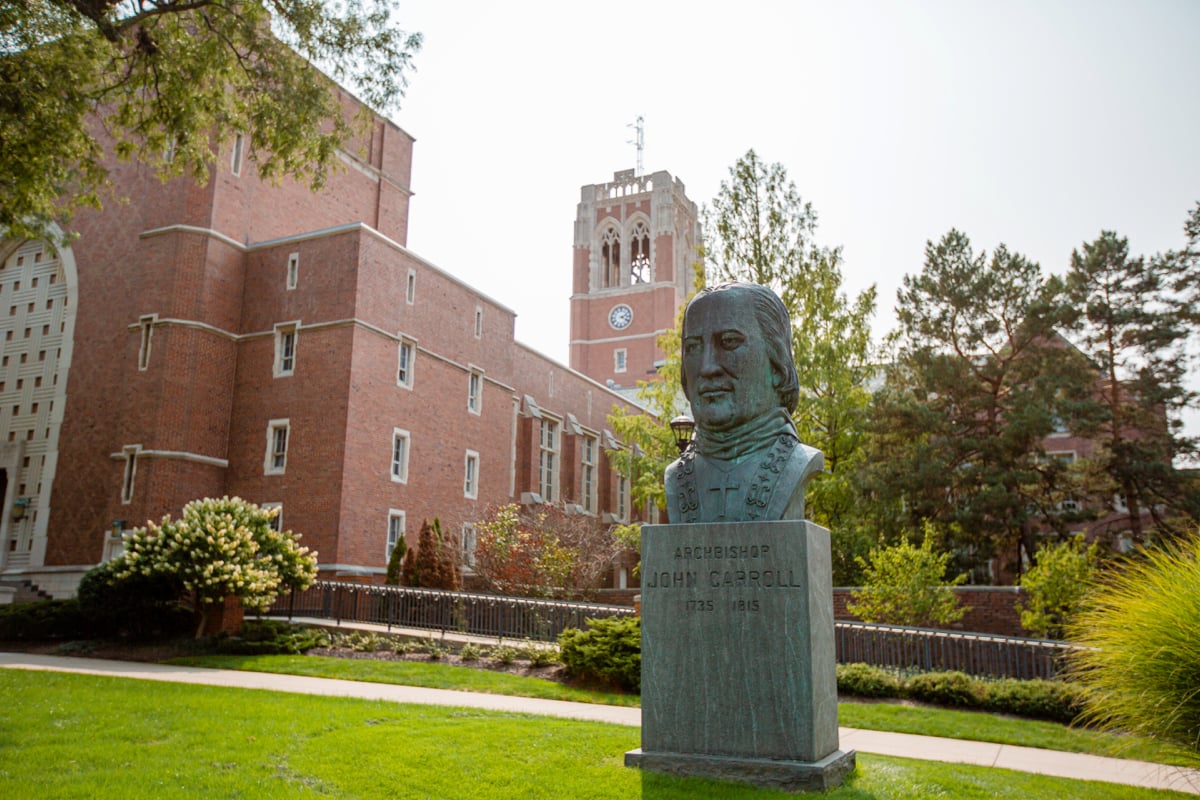 Trust Your Common Area Landscape Design to Turfscape
Don't judge a book by it's cover, they say. But your current and potential students are definitely eyeing your college campus landscaping, looking for places to enjoy some study time or to meet up with friends outdoors.

Hopefully this list helps you target some ideas to elevate your common areas.

If you're still wondering what you can do, though, Turfscape can help by offering some customized ideas that fit your needs and budget.

Want a Northeast Ohio college or university campus that draws more students because they are attracted to your memorable common areas? Request a proposal for a custom design today. Together, we can help your higher education grounds look amazing while also providing great areas for function and usability.