Native plants are becoming more of a desire for commercial landscapes in Ohio.
And for a lot of great reasons. Native plants are usually more drought and stress-tolerant, requiring less water. And since they are well-adapted to a local region, they typically thrive better during climate shifts.
Since there are so many great varieties out there, landscaping with native plants of Ohio is becoming easier. There are so many tree, shrub, grass, flower, and groundcover options available.
Whether you're interested in adding native plants to your commercial landscape or are curious about some varieties that could work well in your industrial, retail, office, hospital, or educational space, try some of these options that we prefer using in our clients' properties.
The Top Ohio Native Plants for Commercial Properties
Native plants are those that occur naturally in a particular region, ecosystem, or habitat.
This means they take less care and energy to grow and are healthy additions to your region. But your grounds maintenance team still has to follow proper planting rules, which means placing plants in soil they prefer and ensuring they receive the right amount of sunlight and adequate moisture.
Ones we like to use are called nativars, which are new garden plants developed from native sources.
These 9 amazing native plants of Ohio are some we like to use in our commercial clients' landscapes because they are great performers and have some qualities that make them attractive favorites for our customers.
Native Trees For Ohio Commercial Landscapes
These are some of the most beneficial native trees for the Northeast Ohio area.
Eastern Hemlock
This popular landscape tree is native to the northeastern U.S. In the wild, it thrives on the north slopes of hills or tucked into ravines where there is more shade, cooler conditions, and more moisture in well-drained slope soils.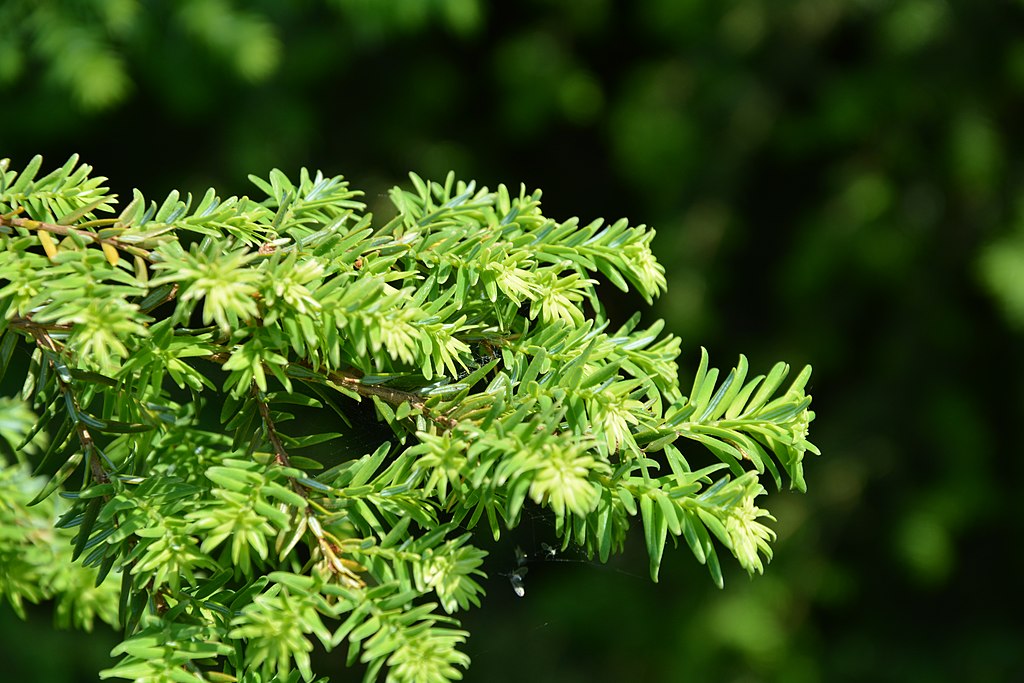 Eastern hemlock has dark green, small needles with bluish undersides. This finely textured evergreen has a full, natural look.
While sizes vary, Eastern hemlock can slowly reach 70 feet in height and a 35-foot spread, especially when it is planted in optimal conditions, such as acidic, rich, soil in partial shade. Eastern hemlock is not a fan of west soils or prolonged drought.
Great for screening or as a specimen tree, this native tree is a member of the pine family.
Black Gum
The medium-sized, deciduous black gum tree grows in a pleasing rounded shape with a nice, straight trunk. Dark, glossy green leaves shift to brilliant shades of red, orange, yellow, and purple in the fall. Tiny flowers in spring give way to small, dark blue fruits that attract birds.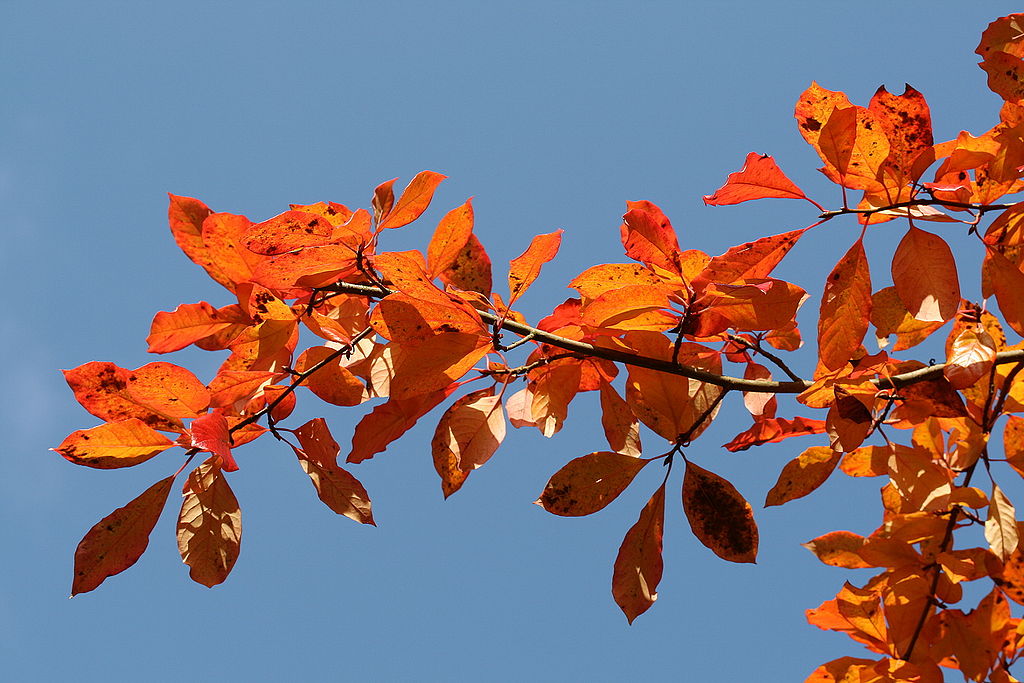 Growing to 30 to 50 feet tall and 20 to 30 feet wide, the black gum likes full sun and moist, well-drained, acidic soil. They are generally low maintenance which makes them great Ohio native plants for commercial properties.
Native Shrubs For Ohio Commercial Landscapes
These are some of the best performing native shrubs for Northeast Ohio commercial properties.
Virginia Sweetspire
This 3-foot by 5-foot shrub features long narrow sweeps of white flowers in early summer and consistent reddish-purple fall color. This dense shrub is fragrant and performs well in full sun and full shade.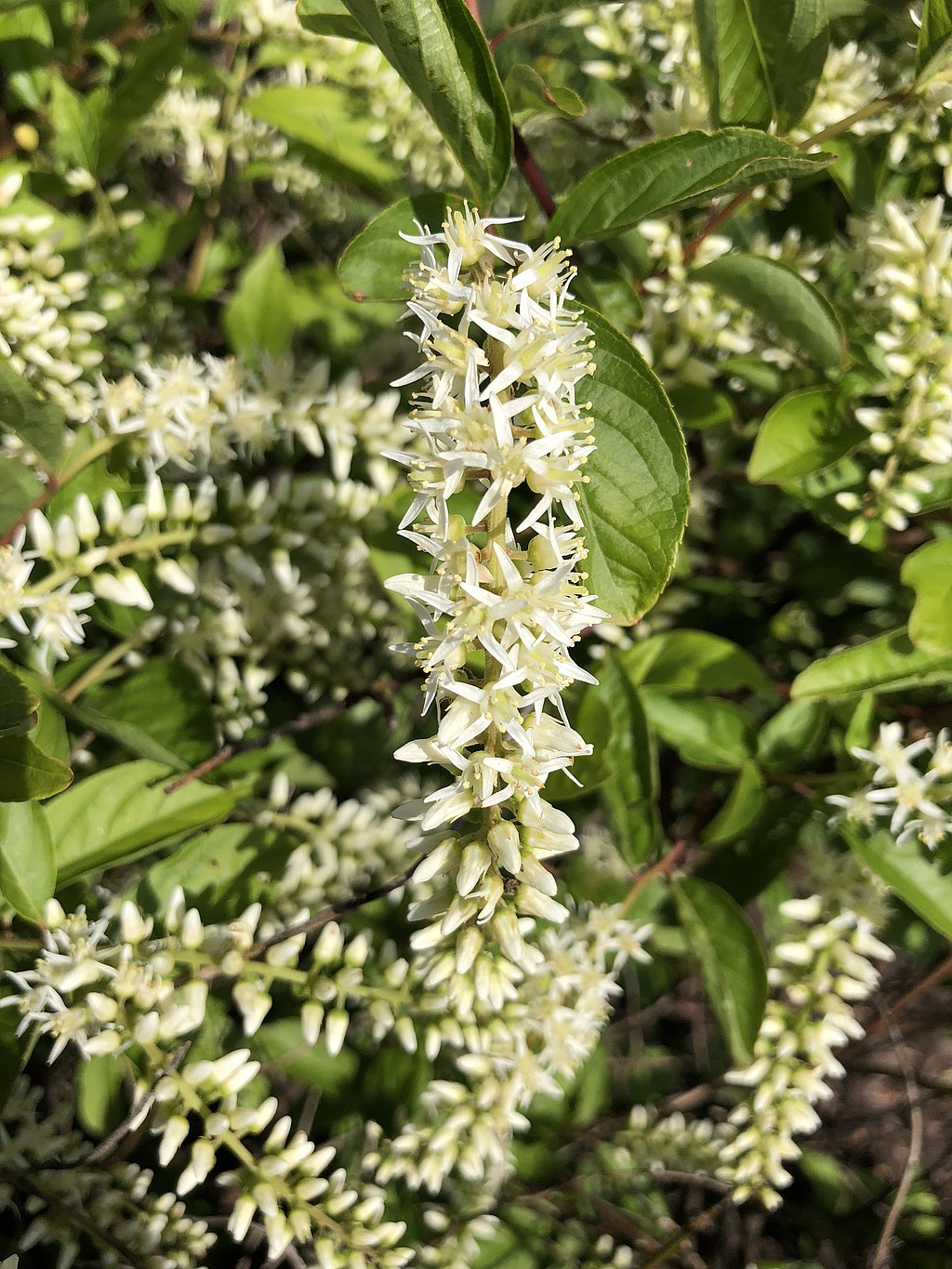 Amazingly adaptable, it even tolerates dry conditions, as well as some standing water, and is tolerant of different soil types and urban pollution. On top of that, it's deer resistant.
Red Twig Dogwood
This common Ohio plant shines in any season. Rich variegated leaves and white flower clusters on a 6- to 12-foot high and wide base twinkle in the summer sun and then turn maroon in fall. In the snowy Northeast Ohio winter, its red branches beam against the white backdrop. Pea-sized white berries are great food for local birds and if you have a lot of deer on your property, this shrub is resistant to their regular munching.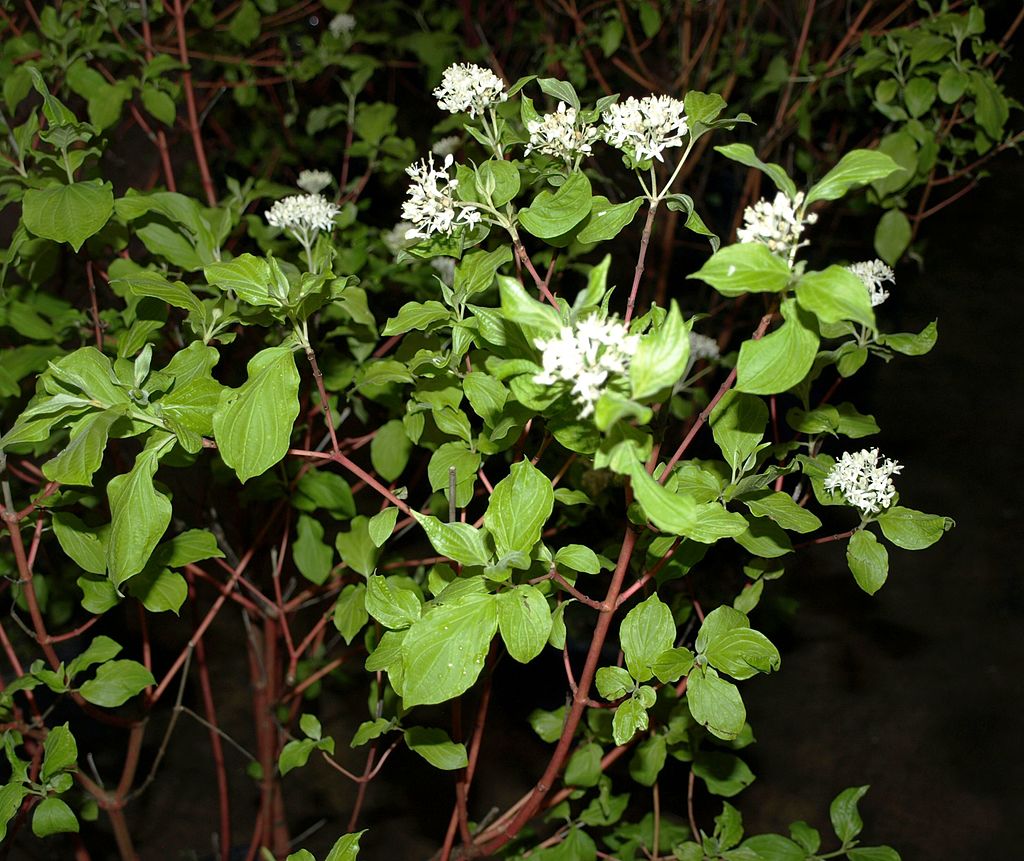 Winterberry Holly
This native holly is medium green in summer, turning purple to yellow in the fall. In September, though, this shrub shines with bright red berries. Although it prefers to grow in swampy areas, it can tolerate drier sites as well. There are large (8- to 10-foot) and small (2- to 3- foot) varieties available, depending on the needs of your commercial facility.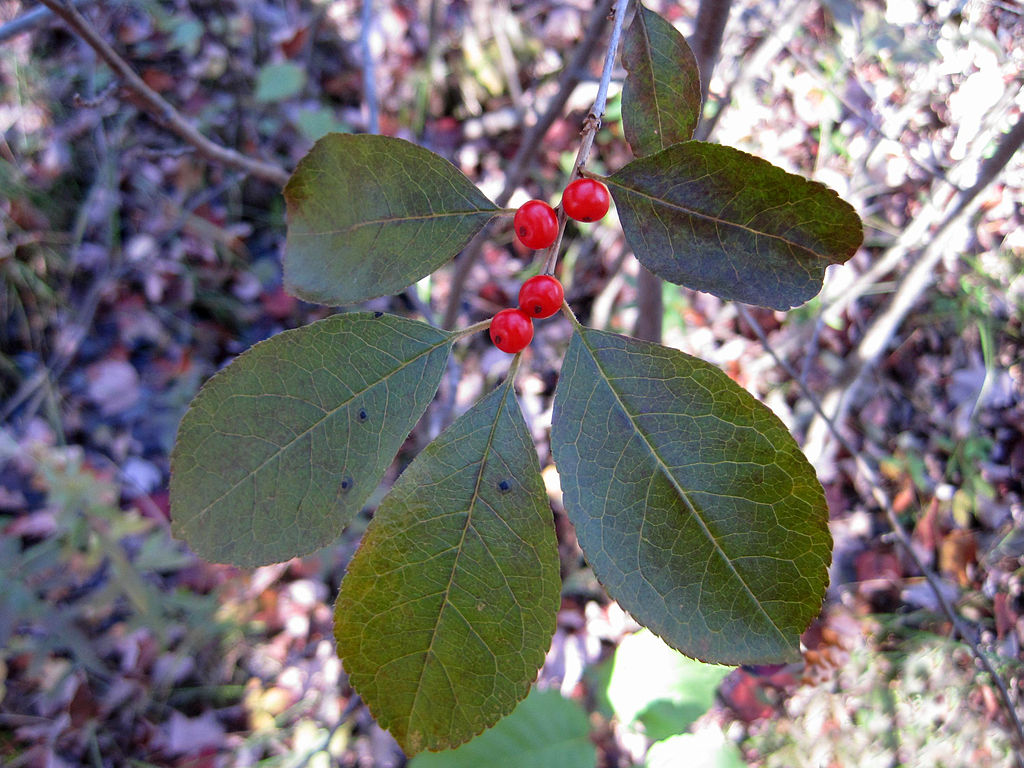 Native Perennials For Ohio Commercial Landscapes
These are a few of our favorite perennials that give commercial facilities low-maintenance color and interest.
Coneflower
These mid-to-late-summer blooming flowers pack a colorful punch, while also attracting butterflies and deterring deer. They love full sun locations. Relatively easy to grow, these flowers, that range in color from pink to purple - look great in prairies as well as landscape beds.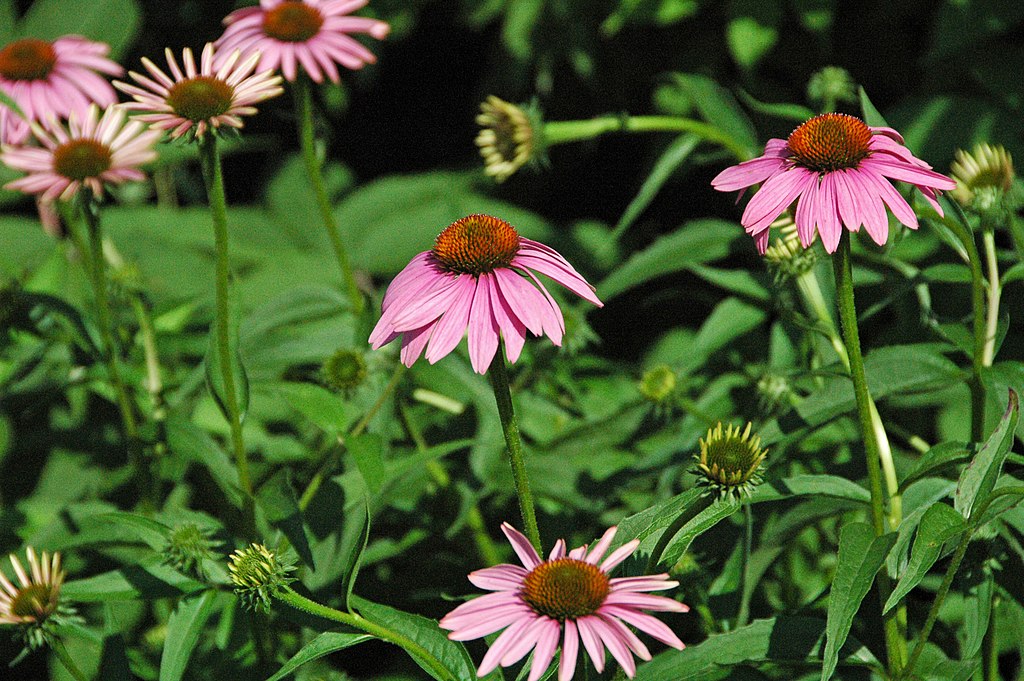 Coral Bells
What a versatile perennial for Ohio commercial landscapes. There are so many varieties of deer-resistant foliage colors available, ranging from peachy-gold to reddish-magenta to deep plum. Most of these common Ohio plants provide dainty spikes of cream-colored bells that rise up from compact mounds in summer. Relatively low-maintenance, keep the soil evenly moist in summer to keep these plants happy.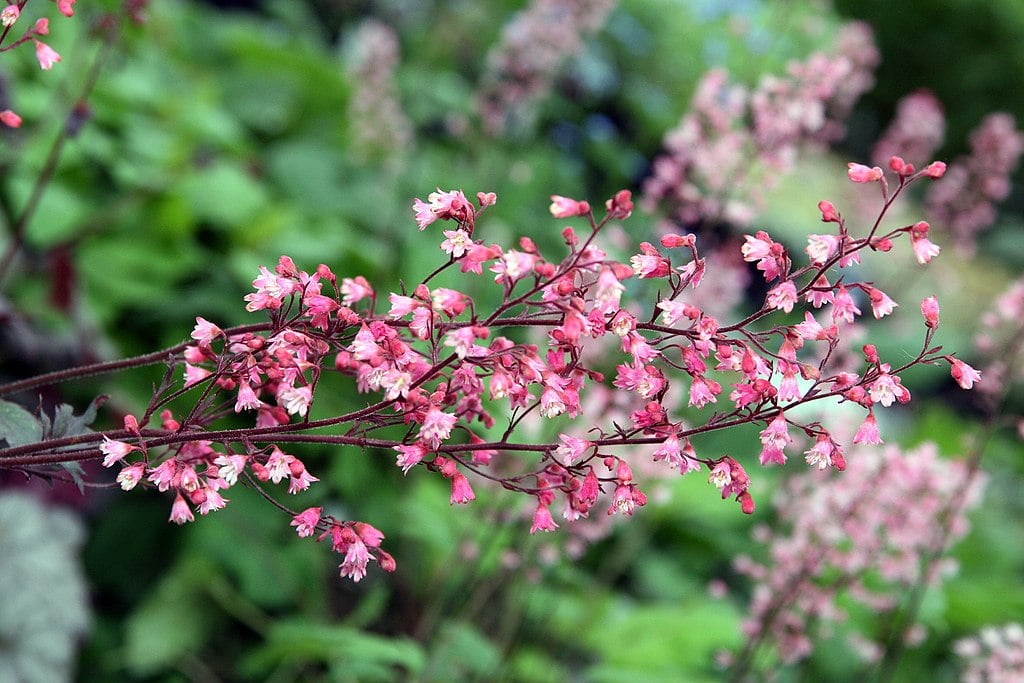 Phlox
Creeping phlox can give your commercial property a colorful spring display with soft pastel hues of pink, white, blue, and purple. Growing phlox in a rocky area or in tough soil conditions provides your commercial property with a carefree ground cover. The fragrant, five-petal flowers stretch an inch across and attract butterflies and other pollinators. Post bloom, creeping phlox foliage remains bright and green for the rest of the year before winter sets in.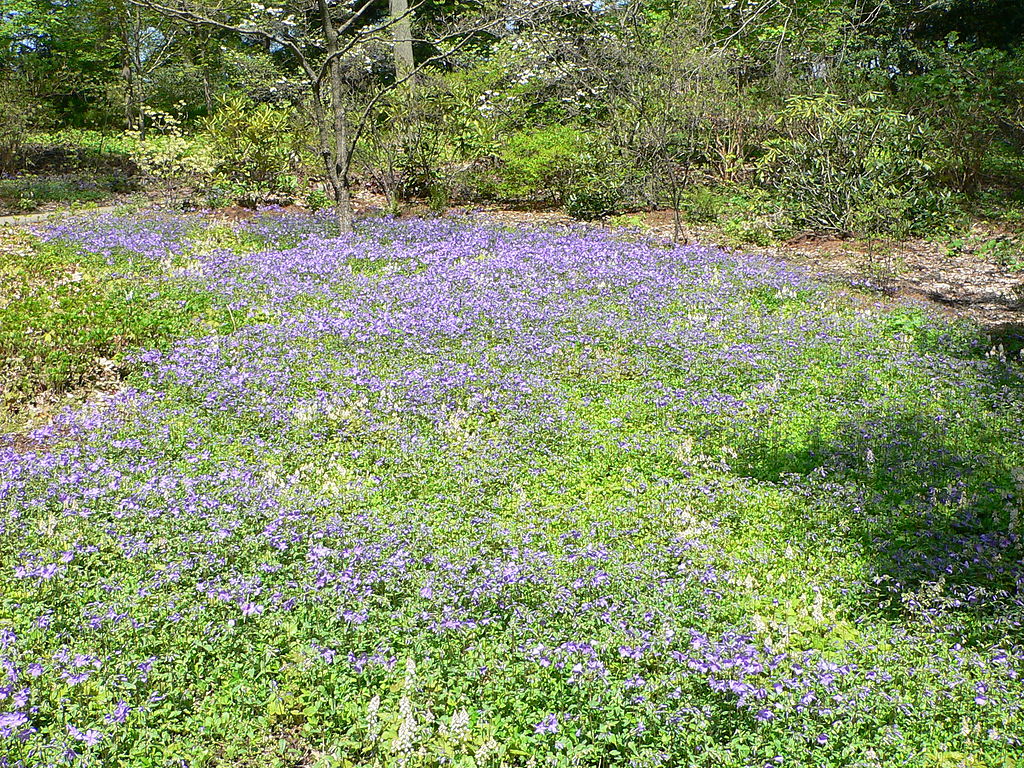 Native Grasses For Ohio Commercial Landscapes
This native grass is one we love to use in commercial landscapes in Ohio.
Little Bluestem
This clump-forming, ornamental grass is prized for its blue-green leaf color and upright form. Providing excellent color all season long, it creates the perfect backdrop for flowers and excels in dry soils, but we don't recommend it for damp sites. Little bluestem reaches a height of 3 feet by fall when it turns a striking reddish-bronze with tufted seed heads.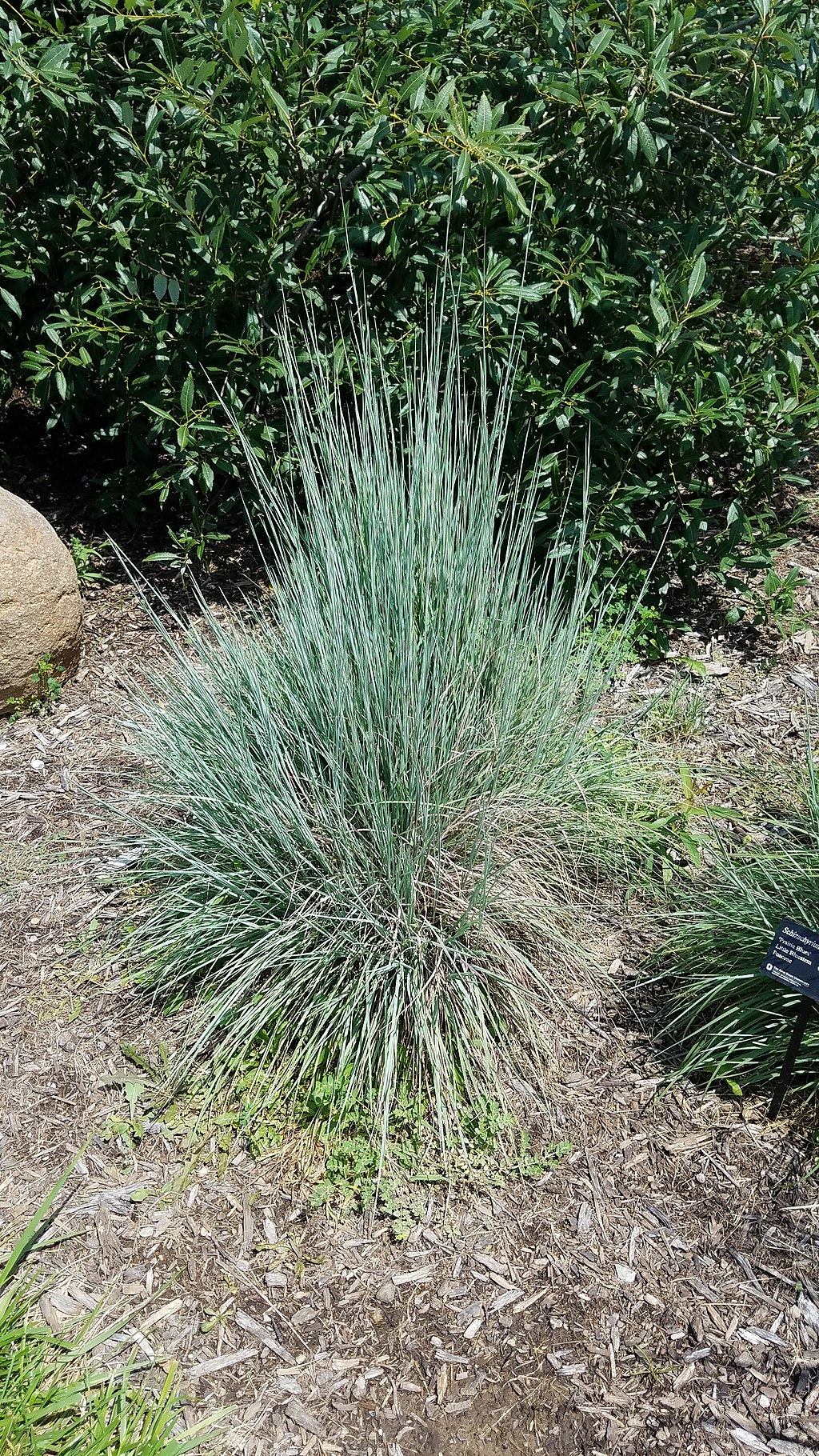 Bring More Ohio Native Plants to Your Commercial Landscape
Native plants have evolved with the landscape so they are well-adapted to Ohio's soils and climate. This makes them more drought-tolerant with roots that reach deeper, aiding in stormwater management and erosion control.

Choosing the right plants can be overwhelming. As a facility manager, you don't have the time to waste on choosing plants that aren't going to work in your space or add to your maintenance costs.

We get it. You have multiple areas to care for. Turfscape wants to help you make the fastest, most informed decisions on native plants for your site. We are happy to take the time to educate you on different plant species and habits so you feel confident with the choices you make.
Want to learn more about the plants that could work best in your space? Get started today with a free quote. We'll review your options together so you can make a great choice.
Image Source: Eastern Hemlock, Black Gum, Virginia Sweetspire, Red Twig Dogwood, Winterberry Holly, Coneflower, Coral Bells, Creeping Phlox, Little Bluestem