In Northeast Ohio, there's a stark difference between your landscape in the bright, warm summer months and your landscape during those bitter, cold winter months covered in a lot of snow and ice.
As your landscape goes through these cycles, it experiences quite a bit – freezes and thaws, transitions, flushes of growth and then dormancy.
Your job as a facility manager is to keep your commercial property looking sharp through the transitions between the seasons. If you manage a hospital, you can't risk heightened safety and security if you don't manage stray branches and clean up trip hazards. If you operate a retail facility, you can't risk looking unkempt during busy shopping seasons. If you run an office park, those businesses want to look good, and an unkept and overgrown landscape isn't acceptable. If you take care of a college, you can't risk losing enrollment due to poor aesthetics.

Unfortunately, Mother Nature doesn't help the matter by making seasonal transitions more challenging. Managing the in-between seasonal time periods takes preparation and planning.
Getting your commercial property cleaned up after winter's wrath takes some coordination and a detailed task list.

To help you get ahead of the season seamlessly, we suggest following a spring landscaping checklist. Using this guide can help you ensure Old Man Winter doesn't leave his mark on your facility.
The Ideal Commercial Landscaping Checklist for Spring
There are some common landscape problems that tend to crop up once winter clears the way and spring emerges.

Preventing problems early on and staying ahead of emerging issues is how you maintain the best property look and feel you can get. It's how you maintain your professional perception and positive image. It's how you stand out from the competition.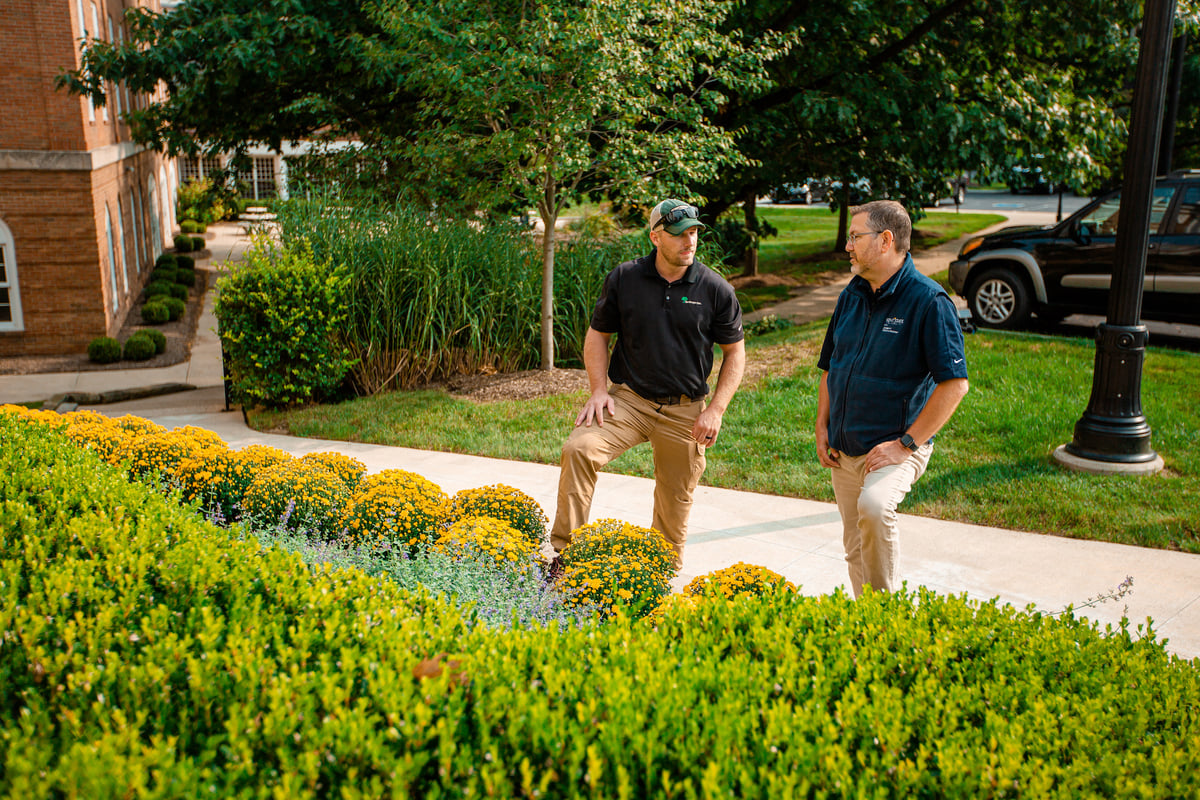 As a living, breathing thing, your landscape will always be growing and reacting to weather conditions. Tackling issues while giving it the proper attention will ensure you are off to a great start as each growing season commences.

Here are key items you should never leave off of your commercial landscape checklist.
Winter Damage Repair Ensures Safety and Dusts Off Winter
Winter weather can definitely wreak havoc on your commercial landscape, which is why winter repair is No. 1 on your commercial landscape checklist.

First, there's the buildup of heavy snow and ice on your property and plants. Healthy plants that are used to Northeast Ohio freezes and thaws can better handle accumulations, but there is still potential for branch breakage and damage, as well as winter burn, especially when winters get out of control.
Your commercial landscape service provider will inspect your trees and shrubs and remove any damaged or broken branches to ensure all your plants are clean and tidy following winter's wrath.

For the snow that's piled up on your turf, your service expert will remove any plow stakes and look for snow mold potential where the lawn looks matted down, trapping moisture. These areas can easily result in disease, showing tan or pink-looking splotches. Most lawns will recover, but raking out the worst spots can help dry them out and bring in air to get rid of snow mold.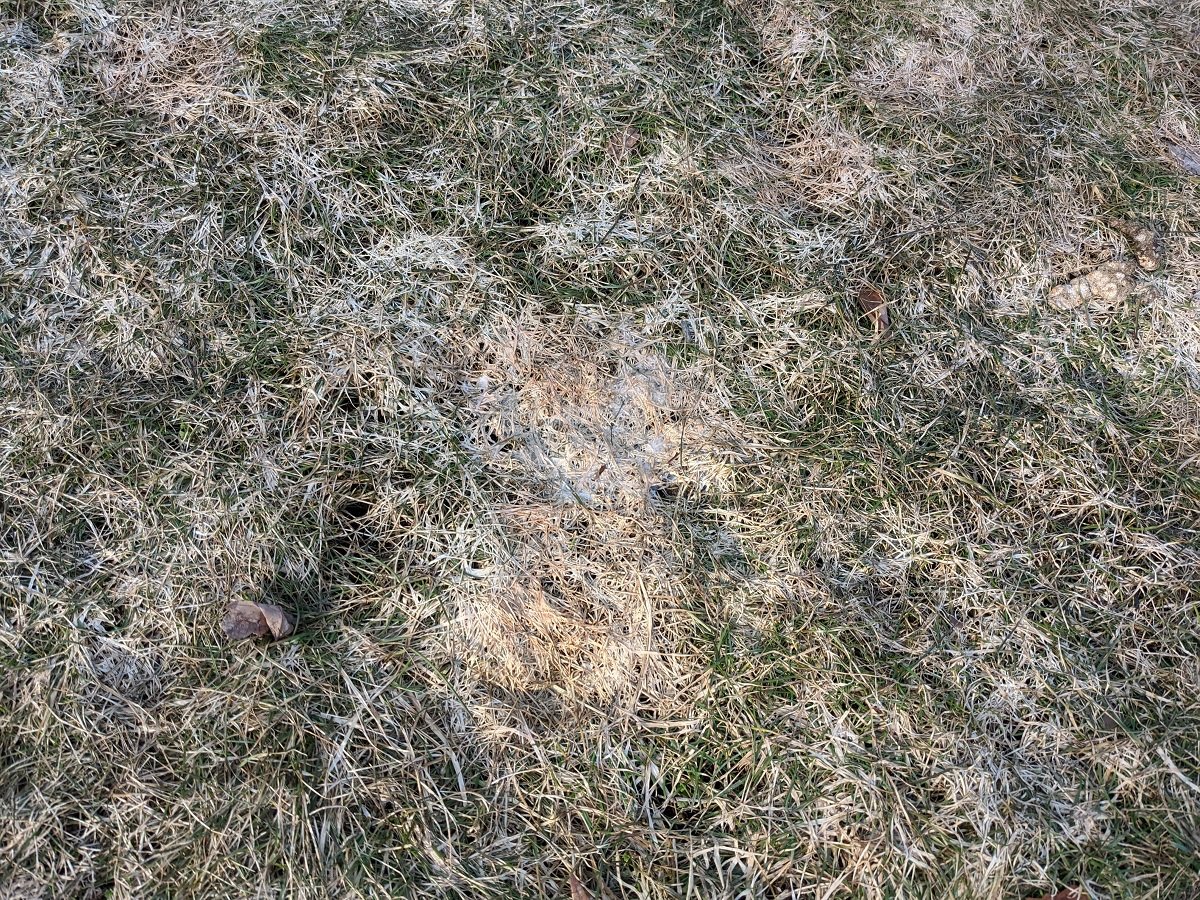 Also, as plows keep your driveways and parking lots clean, the movement of snow can cause some potential turf damage. This is because snow makes it more difficult to see where your concrete ends and your lawn begins, particularly when accumulations increase.

To repair your turf, your commercial property manager will check out your lawn edges, churn up the ground, and reseed the areas so they look good as new.

On top of snow damage, you'll also find salt damage. Salt is essential to helping you melt the ice that builds up over winter on your property. But occasionally salt can burn your lawn, leaving you with some brown turf spots around pathways and near parking lots – where salt is applied most frequently.

While the lawn typically bounces back from salt damage as spring emerges, your commercial landscape pro can improve the soil in these areas with a gypsum application. This balances the soil's pH levels.
Spring Cleanup Tidies Your Site
Now that winter repair work is behind us, it's time to clean up for the coming warmer weather.

Commercial landscaping in spring includes a thorough tidying of your entire grounds.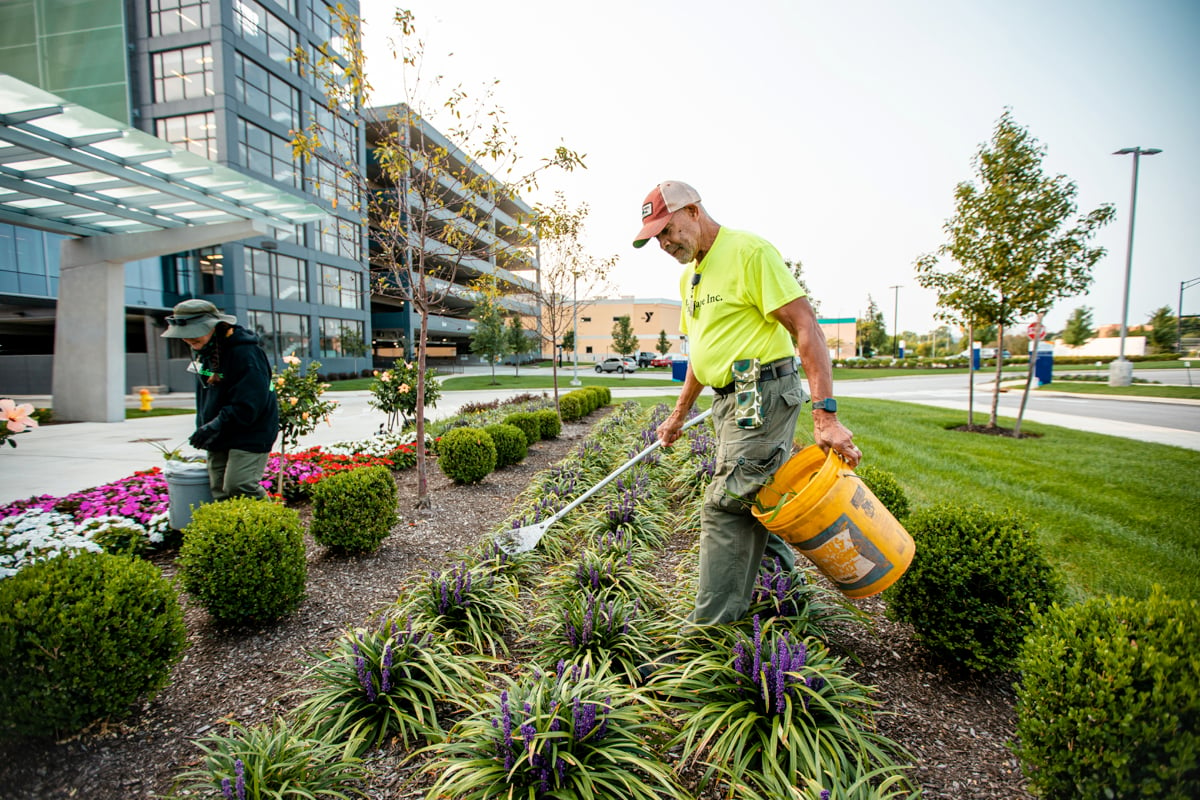 Your commercial landscape professional will remove leaves and sticks that have littered the ground over winter. They'll also pick up trash or other debris that was blown into your landscape areas and buried under winter snowfall after things have thawed.
Your cleanup also involves landscape bed preparation. We'll edge the plant beds and apply a pre-emergent herbicide application to tackle those weeds that are best controlled before they burst through your soil. That nasty weed, crabgrass, is one of them. This preparation for your landscape beds in the spring provides an instant makeover on your facility grounds.
Mulch Installation Polishes Your Landscape Beds
Once your landscape beds are prepped, your spring landscaping checklist would be amiss if it didn't include a mulch application.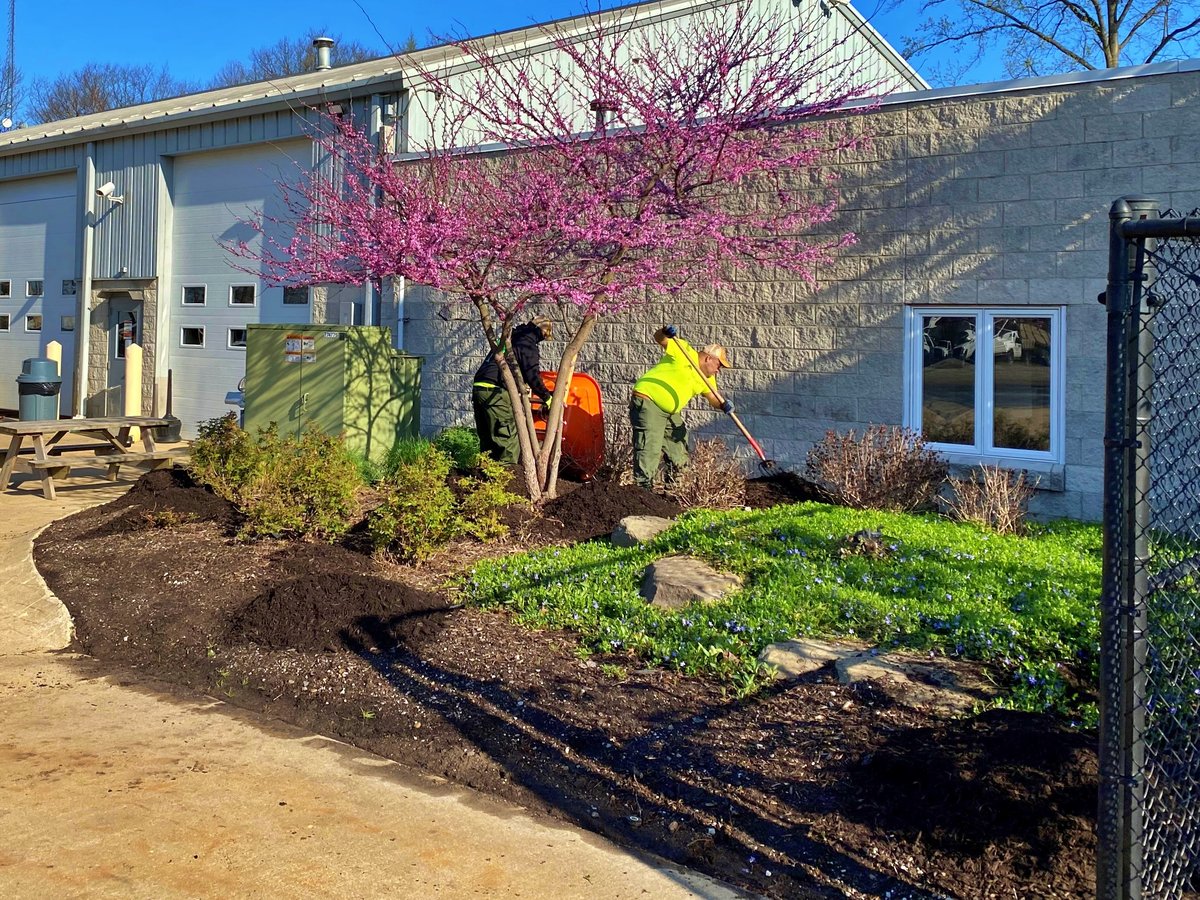 Mulch adds so much value to your commercial landscape. It suppresses weeds, keeps the soil temperature even and keeps the soil itself moist, as well as adds some important organic matter back into the soil as it breaks down.

The ideal mulch application is approximately 2 inches of double-shredded hardwood mulch for you to get the maximum benefits.
Attention to Turf Ensures Greener, Thicker, Weed-Free Appearance
In addition to sprucing up your landscape beds, you want to give some care to your expanses of turf to ensure amazing visuals and proper commercial landscaping in spring.

Spring fertilization helps give your lawn the nutrients it needs to develop top growth, while a pre-emergent herbicide application will handle those pesky spring and early summer weeds before they get a chance to establish themselves in your grass.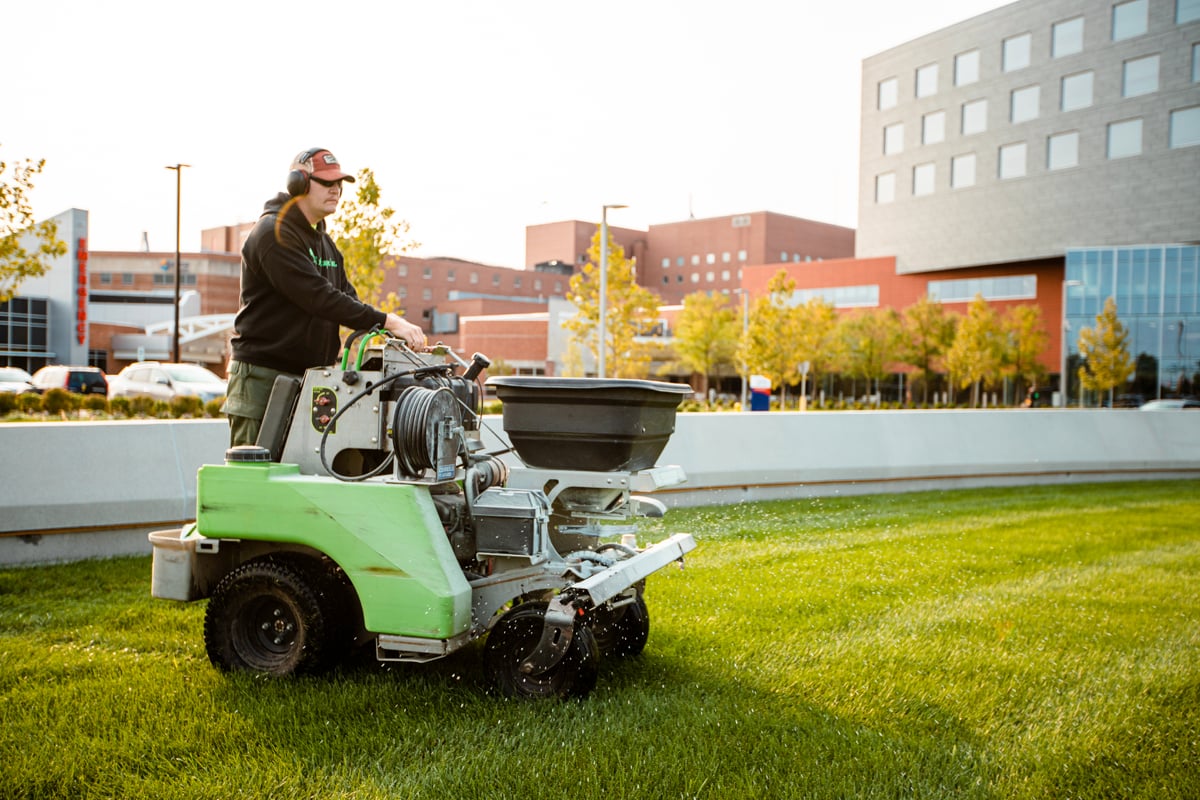 The fertilizer should be balanced and your mower blades should be sharp. A first cut with sharp blades ensures that first cut is clean versus resulting in a torn or bruised look.
Annuals Boost Your Site Aesthetics
Another spring landscaping checklist to-do that can instantly elevate your commercial property is the addition of spring annuals.

Northeast Ohioans crave color after a long winter. Spring annuals give you a chance to give them this color they're longing for before your competitors and before other plants begin blooming.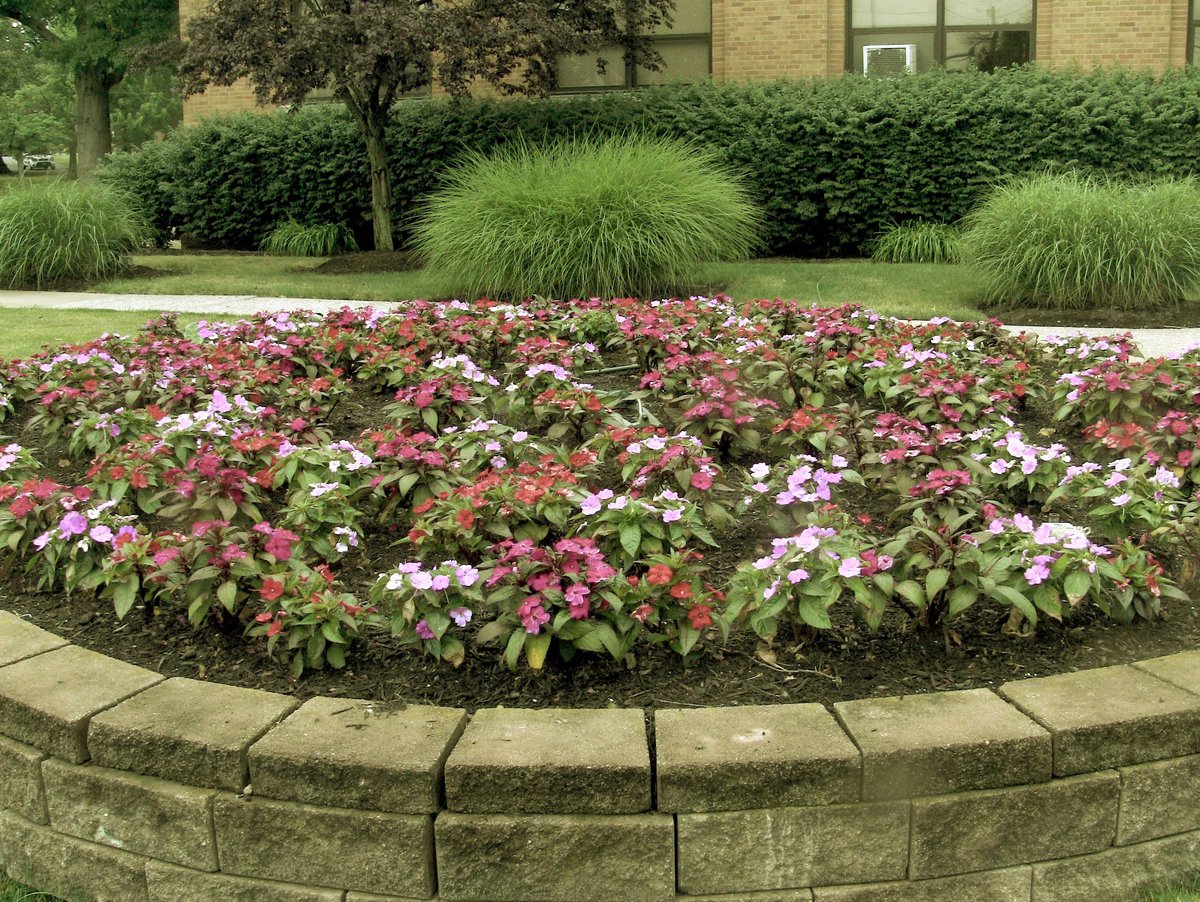 There are so many choices when it comes to spring annual color as well. Fall bulbs like tulips, daffodils, and hyacinth can pop up early in spring giving your site great whites, yellows, and blues. Flowering shrubs like forsythia can add pops of gold to draw the eye. And creeping phlox, pansies, and violas are great first-resistant, cold-tolerant blooms that come in a wide range of cool and warm tones to meet even the pickiest commercial facility manager's needs.
It's Time to Check These Important To-Dos Off of Your Commercial Landscaping Checklist For Spring
Winter in Northeast Ohio can be pretty tough. But that doesn't mean you can't bounce back come springtime.

The best commercial landscapes will preventively address landscape and turf problems to ensure a pristine, attractive site that is safe and secure for all those that travel on them.

If this list looks extensive to you, you're not alone. We know you have a lot on your facility manager plate, and these to-dos may be too much for you to take on. Let Turfscape help. We have extensive experience in making commercial properties look good and bounce back from winter's harsh impacts. We have refined our commercial landscaping checklist to ensure nothing gets forgotten or ignored, and your property gleams as a result.

Getting ahead of spring's flush of growth is the key. You don't want to wait until problems become worse. Kick off spring right with Turfscape's refined spring preparation services. Your property will look good, and you'll look good.

Want to learn more about our spring commercial maintenance services in Northeast Ohio? Get started today with a free quote. We'll review your options together so you can feel confident and make a great choice.