When people are searching for condominiums, they might be looking at square footage or the number of bedrooms or bathrooms.

But before that potential buyer rents an apartment, they have to get inside the building.

Enter curb appeal. No matter how much quality your condominium offers inside, people still will evaluate the location based on the outside. The better a property looks from the outside, the more optimistic a potential buyer will be once they come inside to check out the interior.

Just as you wouldn't keep an old kitchen with broken appliances or dirty, shag carpeting, you also have to keep up your landscaping. It can become overgrown or cause safety hazards when it lacks attention and care. And your entrances can be hard to see, while your lack of color and diminishing landscape aesthetics can make your whole property look drab.

You can't fill your condominium with happy renters or buyers if you don't draw them in and give them outdoor areas they can enjoy.

That's why condominium exterior updates are a great way to spruce up your property, drawing in buyers and keeping them.

Let's talk about some landscape updates you can make to your condominium site to ensure you're maximizing your visibility, aesthetics, and maintaining a great appearance in Northeast Ohio.
Condo Exterior Updates That Draw Buyers In
As you're looking at your Northeast Ohio condominium, you might be wondering what you can do to spruce up the outside.

You want to make it inviting and ensure potential homebuyers want to see more and current residents look forward to coming home each day.

Here are some of the condo exterior updates we recommend.
Renovate & Update Problem Areas
A good first focus for property managers looking to make some condo exterior updates is to start with trouble spots.

If the kitchen is old, you're going to update it. The same can be said for your landscaping.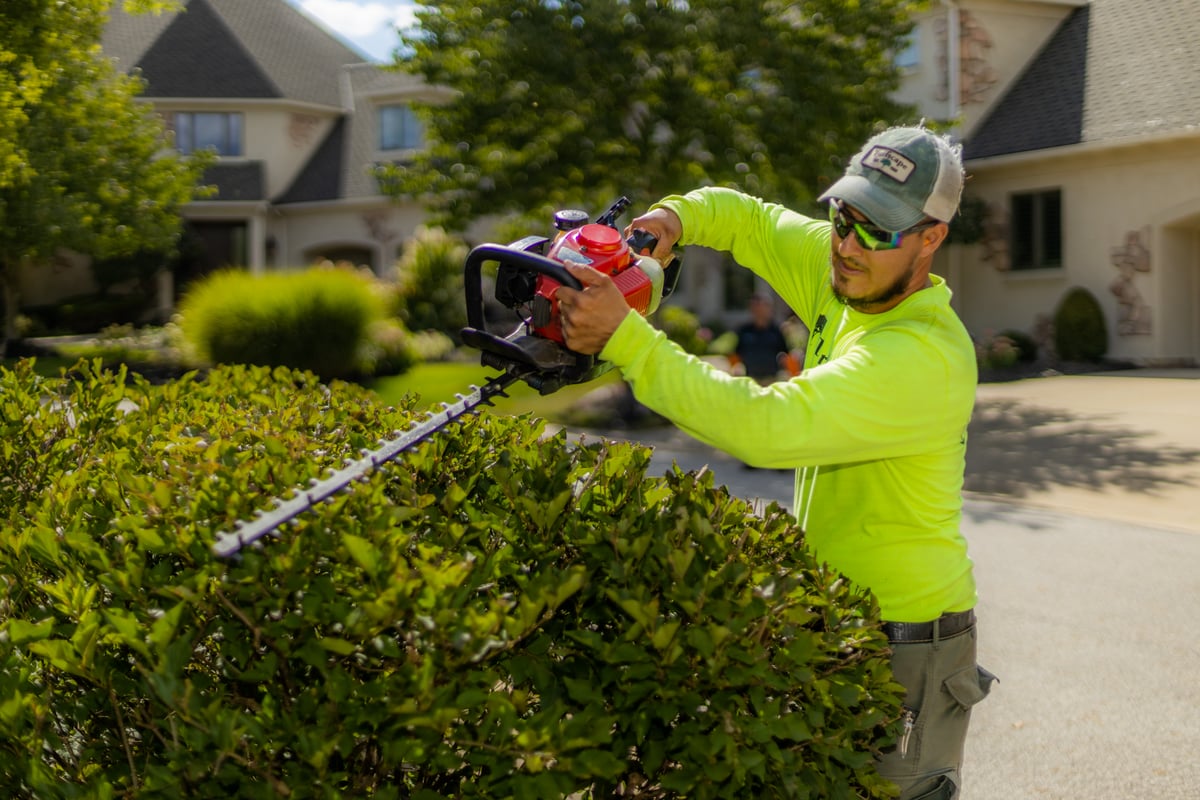 Shrubs and hedges can outlive their usefulness in the landscape. If they no longer look good or are overgrown, they likely need to be properly pruned or replaced.

Trees can also grow up and over building areas or wreak havoc on other parts of your landscape, such as roots invading hardscapes. Or a tree may be taking all the sun or nutrients away from plants growing beneath them. As a result, trees may need to be removed or replaced.
Think About Safety & Security
You also want to consider safety when making condominium exterior updates.

You wouldn't want to have any landscaping issues that could compromise residents' safety or increase liability on your site.

Anything you can do to make your residents feel safer is a big plus. You want to repair areas that can cause trips and falls, which includes fixing walking paths and preventing uneven ground.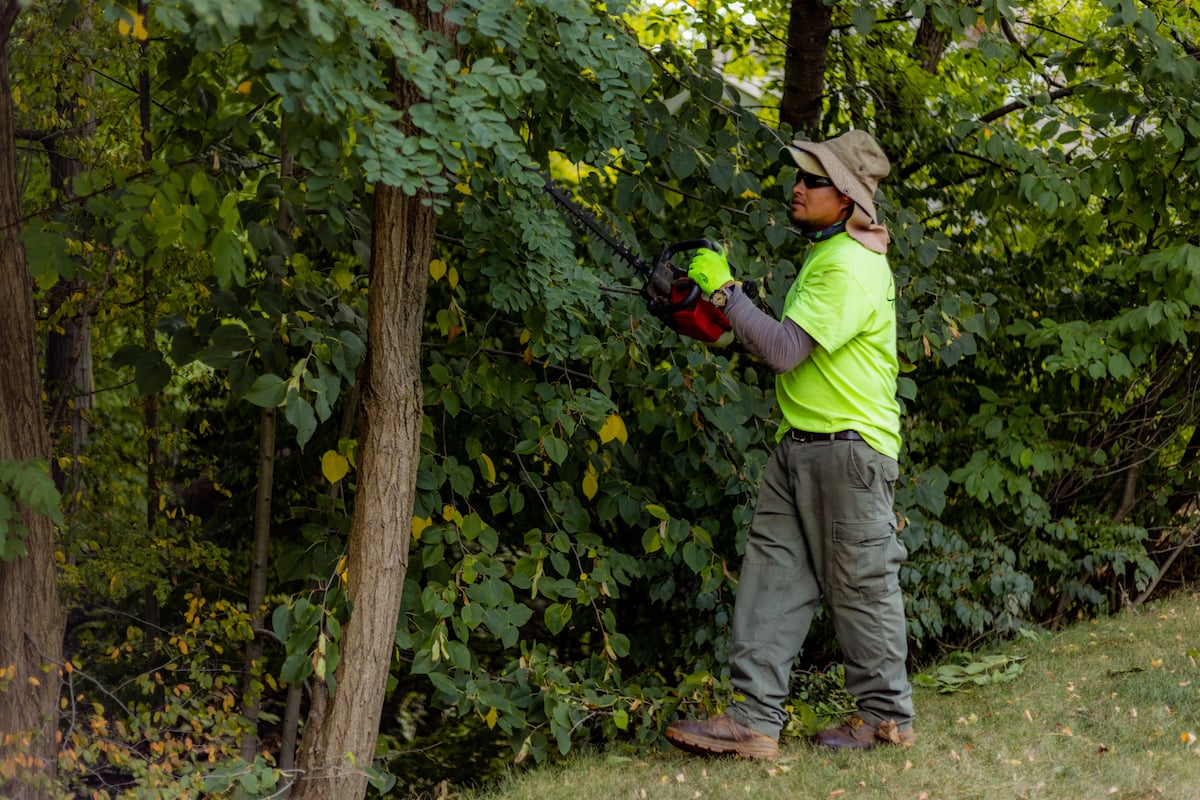 You also don't want to block visibility when people are driving or walking into your condominium property or exiting. This means trimming any overgrown shrubs or trees that block access or signage, cover lighting, or decrease visibility. Clear signage eases comings and goings, decreasing accidents.

Standing water, which could be a sign of poor drainage, can also become a safety hazard. Some solutions to consider include fixing water flow with proper grading, adding french drains, and installing rain gardens or dry creek beds.

Just like standing water can become an issue, so can erosion. You don't want water moving dirt and mud down into walkways. Using hardscapes or some planting ideas can help fix erosion challenges and prevent issues.
Target Focal Points
Focal points – or places that are very visible on your property – are great targets for condo exterior updates.

Focal points include entrances, signage, street corners, cul-de-sacs, and shared facilities.

Your entryways are the gateways to your condominium property. They are where tenants come and go through everyday, as well as visitors, delivery trucks, etc.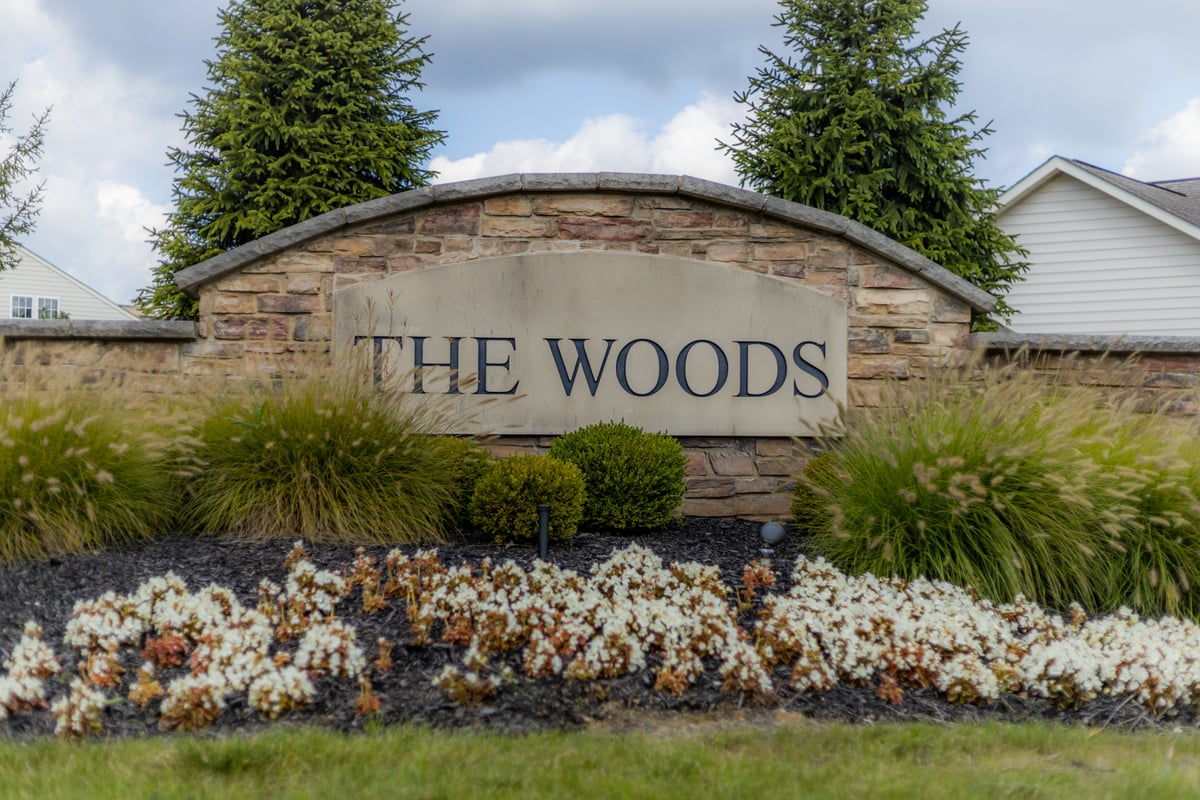 Trim trees and shrubs so signage is readable and entryways are visible. Add colorful flowers in containers to bring brightness and elegance. Ensure entryway plantings are installed with a layered look to draw eyes in – from groundcovers to perennials to medium-sized shrubs to taller shrubs, grasses, and trees in the back. Low-growing, bold annuals in front of signs and tall shrubs behind them can make them pop and boost your property's appeal. In your beds, a nice blend of perennials and annuals will act as instant makeovers and bring major impacts.

Finally, adding mulch annually can keep weeds at bay and enhance your landscape's tidiness and visual appeal.
Proper Routine Maintenance
Installing flowers, trees, and shrubs can certainly be part of your condominium exterior updates.

But you don't want to install nice areas without having a plan to maintain them.

Bed edging and proper trimming help provide a clean and neat appearance throughout the year.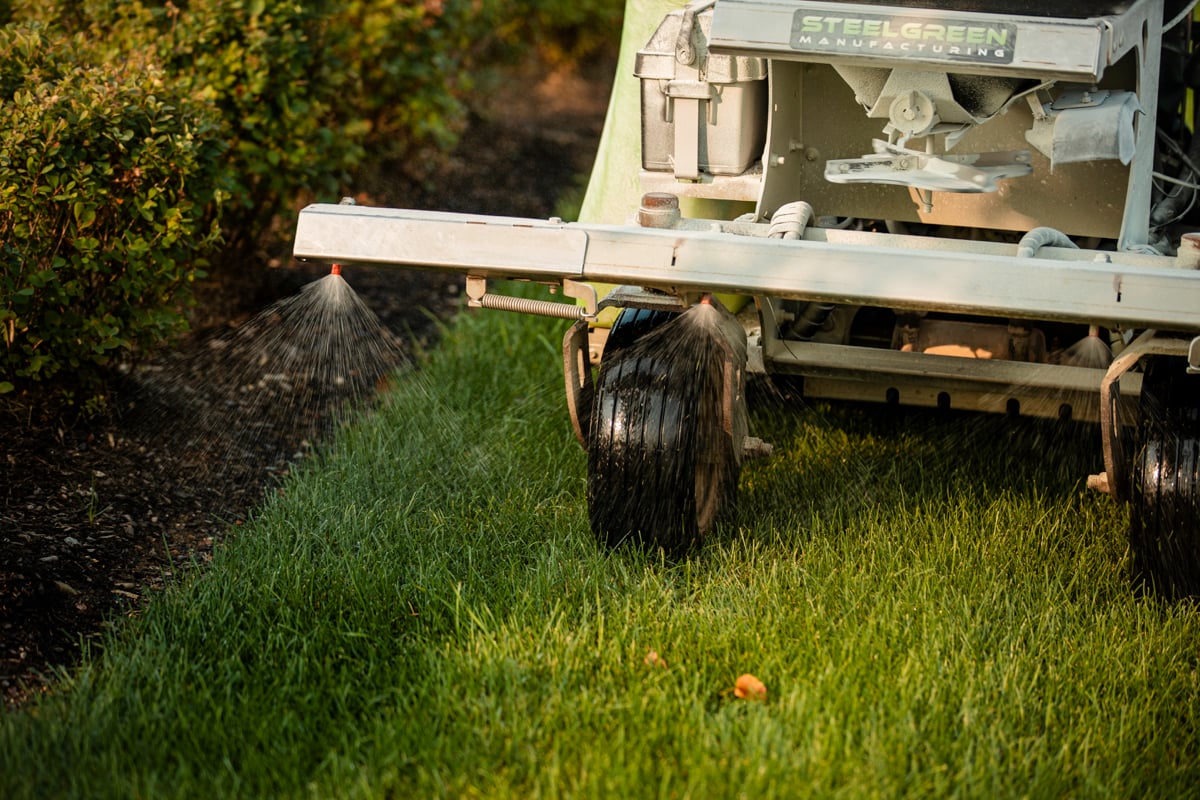 Proper lawn care with regular fertilization and weed control keeps turf neat and green all summer. Aerating and overseeding the lawn annually keeps the lawn thick and strong, preventing weeds and disease.

Correct pruning can also enhance the appearance of your condo from the outside, as does mulching and maintaining landscape beds.
Add Site Furnishings
Cleaning up or adding sitting areas can go a long way toward drawing people in.

As such, this is a condo exterior update that can go a long way toward drawing people in and retaining residents.
Create a Master Plan
Renovating an outdated landscape as part of a condominium exterior update does not have to happen in a single season or as one large renovation project.
With proper planning, you can create a master plan. This can budget your renovations across multiple seasons to help spread out the cost and work and deliver the condo landscape you're after.
Embrace a Plant Pallet
If you want a truly seamless look on your property, you can create a plant palette as one of your condo exterior updates.

What a plant palette does is create consistent colors and themes throughout your site, giving it a more uniform look. If residents maintain their own condo exteriors, they can even choose from this plant palette to ensure any landscaping they add goes along with your entire scheme.
Why Are Condo Exterior Updates Important?
You don't want your property to be stuck with unrented or unpurchased condos because it lacks polish and nice landscaping.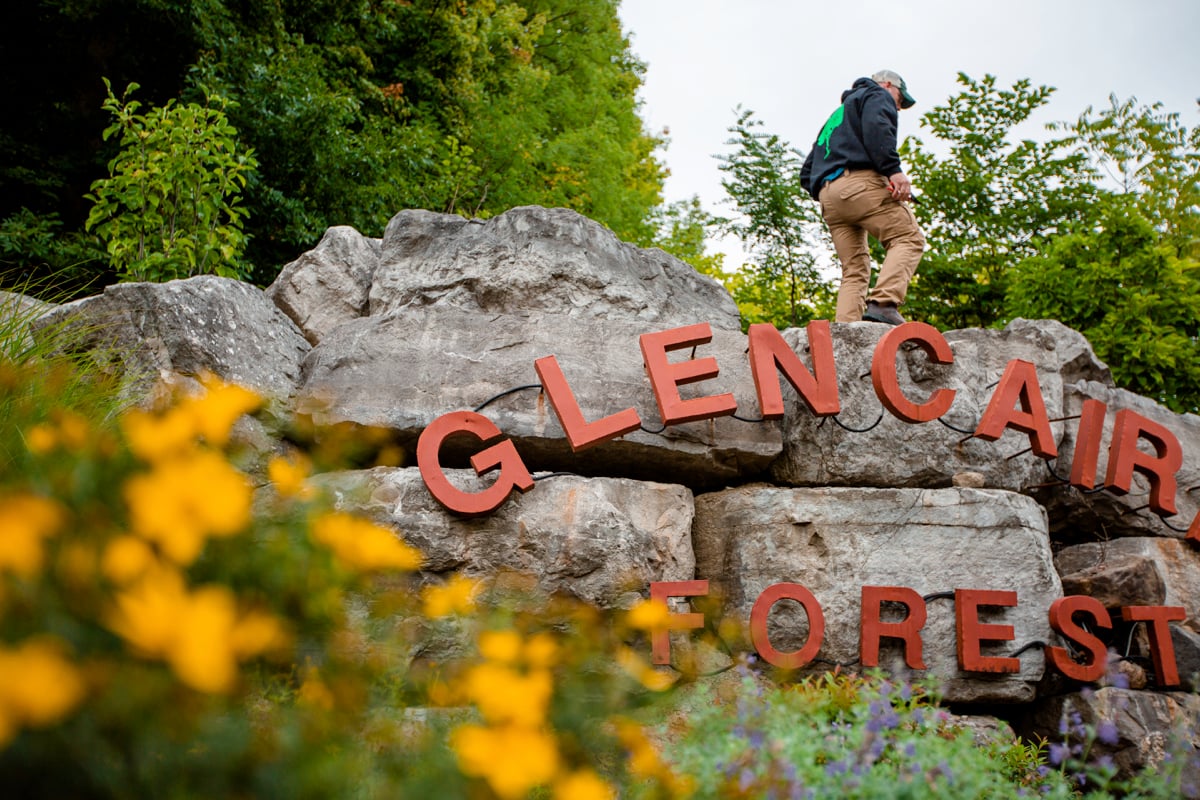 Making condominium exterior updates gives your property a positive first impression for current and potential residents, as well as visitors and even the local community as a whole.

In turn, keeping your site's aesthetics elevated ensures the value of your entire property remains strong.
Maximize Your Condominium Landscaping With Turfscape
You want the condo exterior updates you invest your money in to be worthwhile, delivering something for your property and its residents.

You want to be able to draw in new residents, as well as keep the ones you have. You want to offer amenities that encourage interaction, engagement, usability, and – most of all – security so all of the condominium's residents feel safe and secure at all hours.

As you're assessing your Northeast Ohio condo landscape, you might find yourself asking questions about what kind of improvements make the most sense for your site – looking at everything from safety to usability to overall appeal and aesthetics.

If you're not sure where to begin, give Turfscape a call. We can do a thorough walk-through of your condominium property and offer solutions to your most pressing problems and your key visible areas. We can also offer maintenance suggestions and plans, as well as enhancement plans to keep your landscape elevated. Over the long term, we can help you develop a workable, thorough plant that ensures your budget dollars are used wisely and effectively.

You're a busy facility manager, and your time is limited. Let us help offer some guidance, easing your headaches, saving you hours of worry and stress, and ensuring you're doing the best you can for your property's goals and value to the community.

Want a Northeast Ohio condominium that has fantastic and memorable landscaping and common areas and looks neat, tidy, and safe? Request a proposal today. Together, we can help your condo grounds look amazing while also providing great areas for function and usability.