Whether you've been managing your own commercial grounds for years or you've just been doing it for a short time, you probably are asking yourself if there's a better way to stay on top of these tasks.

You might wonder if outsourcing grounds maintenance could be simpler. You might wonder if you'd get better results if you outsourced versus used your internal staff for exterior tasks. You might even wonder if the costs of outsourcing maintenance could save you some money where your budget is concerned.

There are many reasons commercial facility managers in Northeast Ohio would hire landscape professionals to manage their exterior spaces versus looking at constantly managing the job with their current staff. In addition to making their site look more professional and healthier, ensuring it's not neglected, they also see saving money as an option for outsourcing grounds maintenance.

Let's look at the costs of outsourcing landscaping maintenance for commercial properties to see if it could be a better fit for your facility.
Learning About the Costs of Outsourcing Maintenance on Commercial Properties
Maybe you manage a healthcare facility, an educational institution, an office park, a retail center, an HOA, an industrial property, or even multiple commercial facilities. You want to keep these sites looking good to preserve your positive brand image and community presence.

But you also need to work within a budget.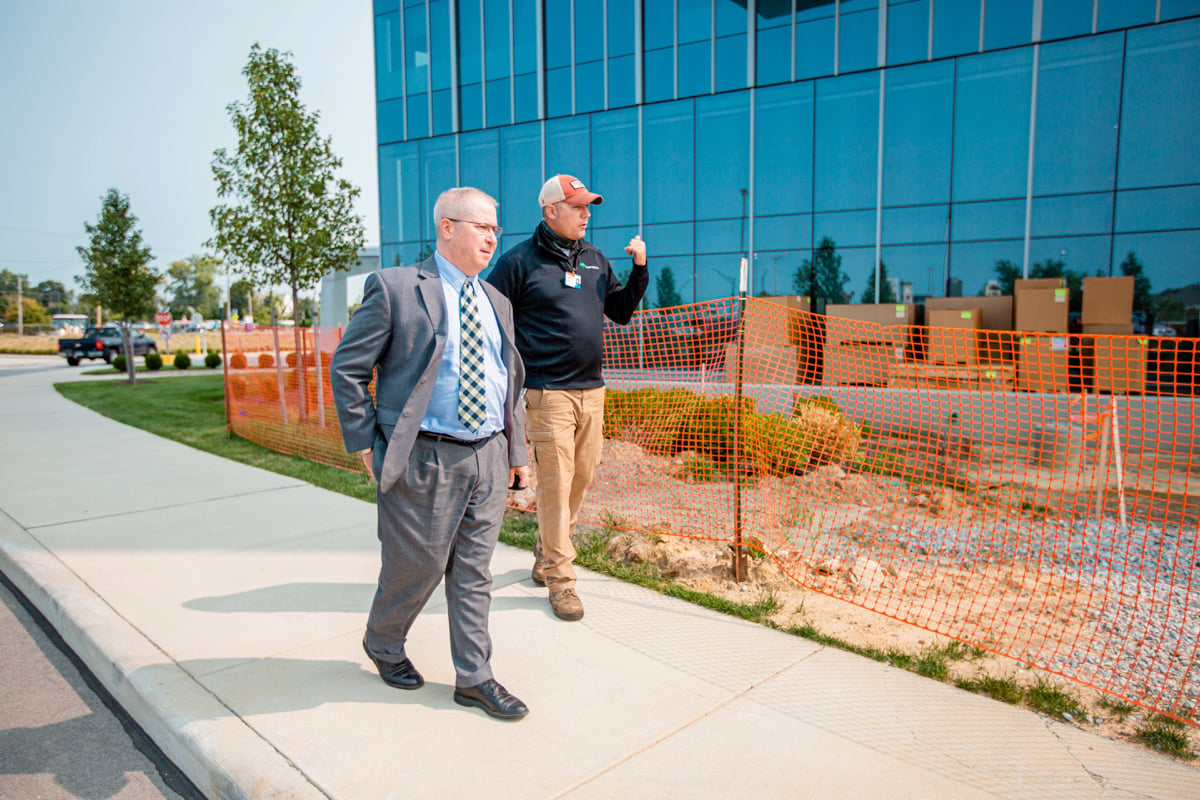 While you might like managing your landscaping with your current crew, you might find areas get ignored or neglected – maybe not even as any fault of their own but just because they have a lot of maintenance tasks on their plates. That can make your exterior look pretty shabby. Your property maintenance is important, especially when it comes to your professional image and community reputation.

Here are a few reasons outsourcing grounds maintenance can save you on some of your budgeting costs and ensure your property looks polished and professional at the same time.
You Get a Heightened Focus on Safety and Security
You want to ensure your commercial facility is safe for any tenants, employees, visitors, and guests. You can't risk having unsafe areas that elevate your risks for liability concerns and issues.

This is something that could easily force you to exceed your budget for something that you could have avoided.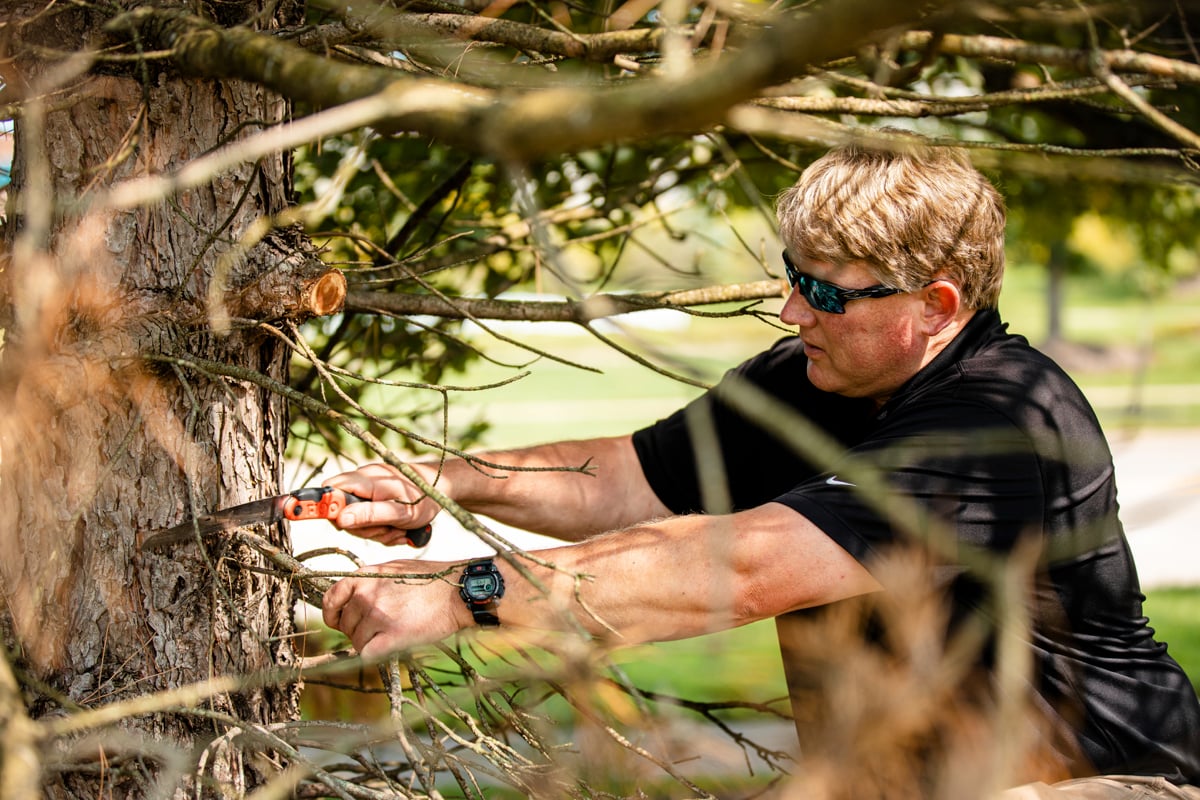 When you outsource grounds maintenance, you put a team in place to focus on the security of your property exterior at all times, taking this worry off of your plate. This can certainly be helpful if a storm knocks down tree limbs that need a fast cleanup or snow and ice leaves your walkways and entryways slick and impassable, requiring fast removal.

Having these skills ready at any moment can help with emergencies, as well as to prepare for special events, ensuring an easily accessible and safer site for all the people who access your facility.
You Get Consistent Quality in Your Commercial Landscape Appearance
When it comes to commercial grounds maintenance, having a trained team of landscape professionals focused on your needs means weeds and other nasty visuals won't have a chance to take over in summer and give your property a bad name.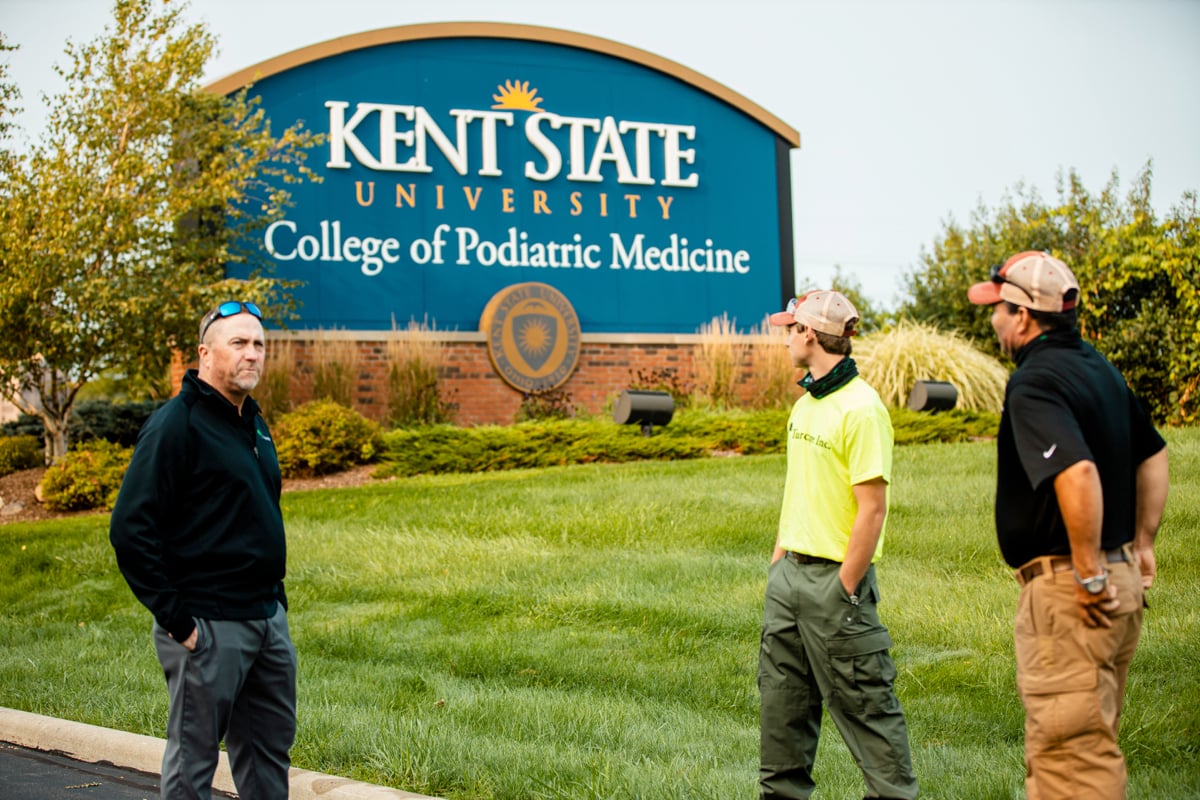 Outsourced grounds maintenance crews are trained on commercial landscape best practices, which ensures some consistency in the look and feel of your property throughout the seasons. This means your lawn is mowed on time and with proper edging. It means your trees and shrubs are trimmed regularly to avoid damaged branches causing accidents and to ensure optimum health and beauty.

An outsourced crew will also keep track of your specifics and key areas of your property. This ensures reliable care that you can count on. It also saves you dollars in the end because there isn't a need for rework or additional training.
You Can Save On Overall Overhead Costs
When you're managing your own in-house crew to take care of your commercial grounds maintenance, you also have the responsibility to manage other elements of that.

This includes the employee wages, benefits, reviews and growth pathways, as well as insurance and worker's compensation. You also must consider retirement plans, supply and clean uniforms, and offer other employment perks.

On top of that, you also must purchase and maintain the equipment to ensure it is ready day in and day out for use. Additionally, you must stock the right fuel for mowers, trimmers, blowers, and all of the necessary machines. If a piece of machinery goes down, you have to arrange to bring in a backup or else your maintenance could be delayed. You need to stock lawn care products as well, such as fertilizer and weed control, and store them properly to ensure they work well.

If any of these pieces fall out of place – whether it's not having the employees or tools to do the job – you can risk a poor result and a commercial landscape that looks unmaintained or messy.
By outsourcing grounds maintenance, these headaches are eliminated because you don't have to manage these overhead costs. This saves you time and money, as well as ensures your property never misses a beat, looking sharp and polished all year long.
You Gain Additional Help and Support
When you bring in an outside team for commercial landscaping maintenance, you gain an additional crew of professionals who can take care of your site and keep eyes on any potential issues along the way – all this, without having to deal wth the overhead of hiring employees on your team.

What does this mean for you? If you have a last-minute event or important meetings at your company or on your site, you can gain additional hands of trained, quality help to ensure your site is prepared and looks good beforehand without incurring any additional stress.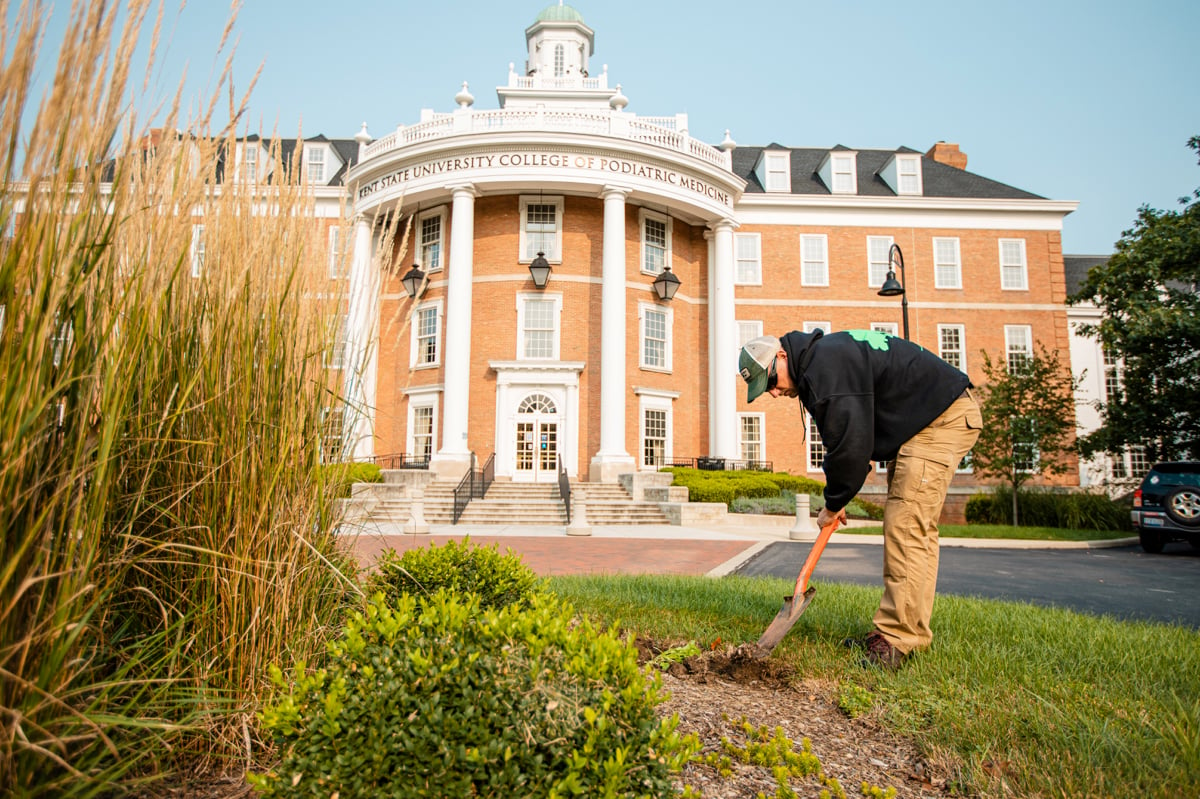 These outsourced grounds maintenance employees become extensions of your team to help take on additional landscape tasks – whether they are unexpected, out-of-the-blue, or even unconventional.

It also takes away the excess worry that last-minute tasks usually bring. You don't have to be a micromanager. Your outsource team has you covered.

When you first bring on an outsourced grounds maintenance team, you can even gain help in selling your old equipment or transitioning your exterior employees to interior tasks. This alleviates you from those challenges, helping the transition go as smoothly as possible.
Embrace the Multiple Benefits and Reduced Costs of Outsourcing Maintenance
You certainly have quite a few options when it comes to maintaining your commercial landscape and keeping it trim and tidy so your commercial property shines in Northeast Ohio.

You want to make the correct decision for your commercial facility and your overall budget. This is why outsourcing grounds maintenance could be the right option for you. Outsourcing can keep your property looking high-end, ensuring tasks get done on schedule and to the right specifications. It also ensures a trained, licensed team will do the work in a professional manner, giving your property the look and feel you demand to maintain your professionalism, brand reputation, and reputation in the community.

As a facility manager, you deserve this attention to detail and efficient results. Outsourcing commercial landscaping tasks can give you these priorities while also saving you money.

While you're trying to make a final decision, you might find you have some more unanswered questions about the tasks included, employee experience, and overall costs. We completely understand. Give Turfscape a call, and we'd be happy to help you answer these questions so you can make the right decision for you. The end result should be a great looking property maintained in a budget that you feel comfortable with.

Want to learn more about outsourcing commercial landscape maintenance in Northeast Ohio? Get started today with a free quote. We'll review your options together so you can feel more confident in your decision and make a great choice for your team, your property, and the people who frequently visit it.