Whether you have an office park or a retail center, adding landscape plants can be a great way to welcome people to your space.
As you choose plants for your unique landscape, you'll consider the design and maintenance needs of each species, as well as how the whole space works together.
But there's another important consideration you can't forget when it comes to commercial property landscaping specifically, and that's the kind of traffic your site receives.
Most commercial properties see many more feet and moving people than residential properties do. These are known as high traffic areas. Let's learn more about them and talk about landscaping high traffic areas to ensure great flow and beautiful spaces that can work for you and visitors to your Northeast Ohio property.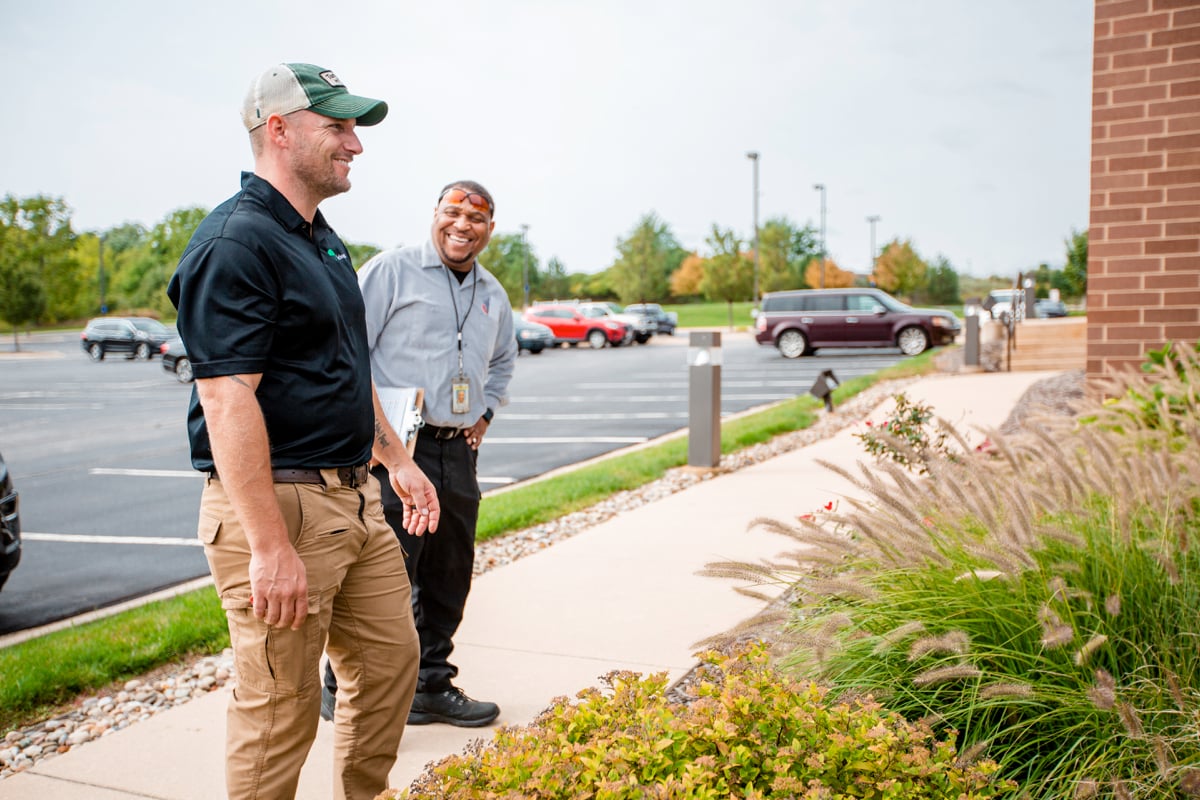 Landscaping for High Traffic Areas
Commercial landscapes are designed to draw people in. Whether it's a healthcare facility that sees doctors and patients or a college that sees professors and students, people will come to your site for a purpose -- to heal, to learn, to shop, to work, to visit, and many other reasons.
This means as people are in a hurry or parking in different areas or need to get somewhere swiftly, they may follow the intended walkways from parking areas to entrances … or they may not. Cutting corners to save a second here or there is a task people do well. We all do it.
But after you've created an inviting landscape for your guests and worked hard to maintain it, It's hard to see those efforts trampled on by people coming and going.
The most common areas that need high traffic landscaping on commercial properties include:
Entrances and exits
The immediate outside of building entrance ways where visitors wait for family or friends and workers gather for breaks.
Any natural cut-throughs in parking areas or from pathways to entrances.
The goal is to move people around your property efficiently, while also blocking cut-through traffic to reduce landscape disruption and, especially, avoid trip hazards and keep pedestrians safe.
Use Hardscape Elements to Direct People Where You Want Them To Go
Your first and more obvious solution to areas you find get a lot of foot traffic is to make them more navigable.
For areas people can't seem to stop using as shortcuts or sneak-throughs, one option is to go with it. Avoid sensitive plants and opt instead for some hardscape-like or traffic-safe solutions.
Pavers placed in grass can be a great way to provide people with a path to get them where they need to go on your property. Maybe the grass gets trampled there, with mud resulting on particularly wet days. These pavers can encourage feet to choose them for their steps, so the grass can grow around them -- giving you the look you're after and preventing any muck.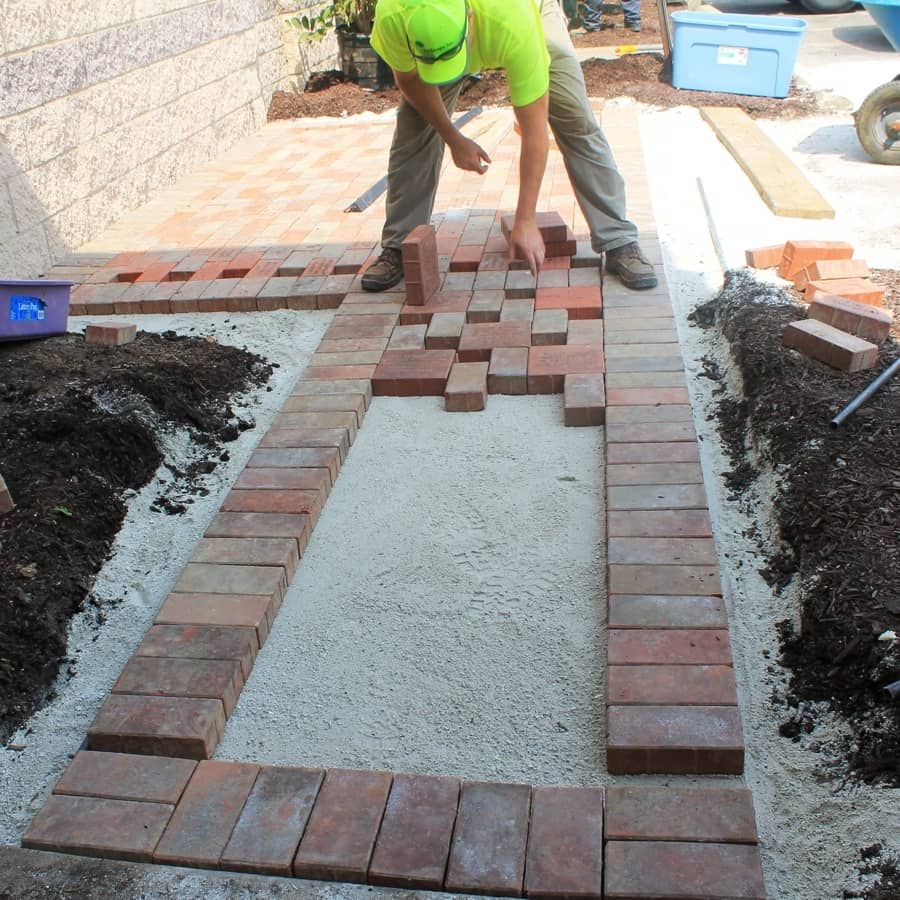 Permeable pavers are great additions to high traffic landscaping, especially if the area you're looking at tends to collect a bit more water than other areas. These pavers reduce runoff volume by trapping and slowly releasing rainfall into the ground instead of allowing it to flow off into storm drains and erode nearby areas.
Gravel is another solution to regularly walked areas or cut-throughs because it stays relatively clean, meaning the feet that walk through it won't bring mud or dirt inside. Mulch is a similar solution, keeping the area looking tidy despite repetitive traffic.
6 Plants for High Traffic Areas
If you can't redirect the people, or the hardscape solutions above don't work for you or don't fit the aesthetic you're seeking, then choosing plants that can handle heavy feet is your next best bet.
These six plants are excellent additions to landscaping for high traffic areas, and they offer other benefits to boot.
Blue Dune Lyme Grass
Striking silver-blue foliage makes this a standout plant in any commercial landscape.
It pops paired with lime- or maroon-colored plants and adds this rare, desirable shade of blue to your plant mix.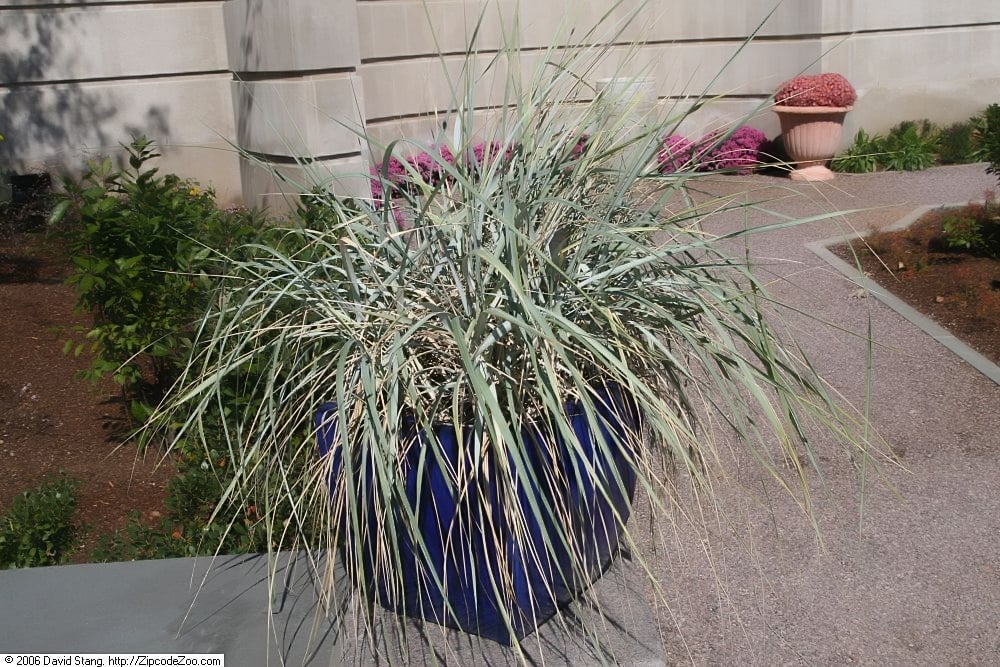 Wheat-colored plumes in summer give it a wispy feeling, also making this plant very good at filling in large areas quickly.
Blue dune lyme grass is heat and drought tolerant, salt tolerant, and it can provide erosion control to areas that are susceptible.
Use this plant for high traffic areas in full or partial sun locations to give your spot nearly instant interest. At maturity, it'll reach 2 feet tall -- 3 feet tall when in bloom.
'Sea Green' Juniper
This compact, spreading evergreen requires little maintenance and has arching branches that give it a very distinct look.
As an evergreen, this means the plant can shine for you even during Northeast Ohio winters.
This juniper grows best in full sun and is fairly insect and disease tolerant, as well as deer tolerant and salt tolerant.
This plant for high traffic areas is a minty green color that darkens a bit in the winter.
Pachysandra and Vinca
If you're looking for ground cover plants that can replace turf areas and require no mowing and less water and upkeep, especially when higher traffic is concerned, pachysandra and vinca are your go-tos.
Low-maintenance, adaptable, and tough, these ground covers can expand over an area and give it nice greenery.
Pachysandra is ideal for shady areas under trees where nothing else will grow. It will give the area a shiny green carpet effect.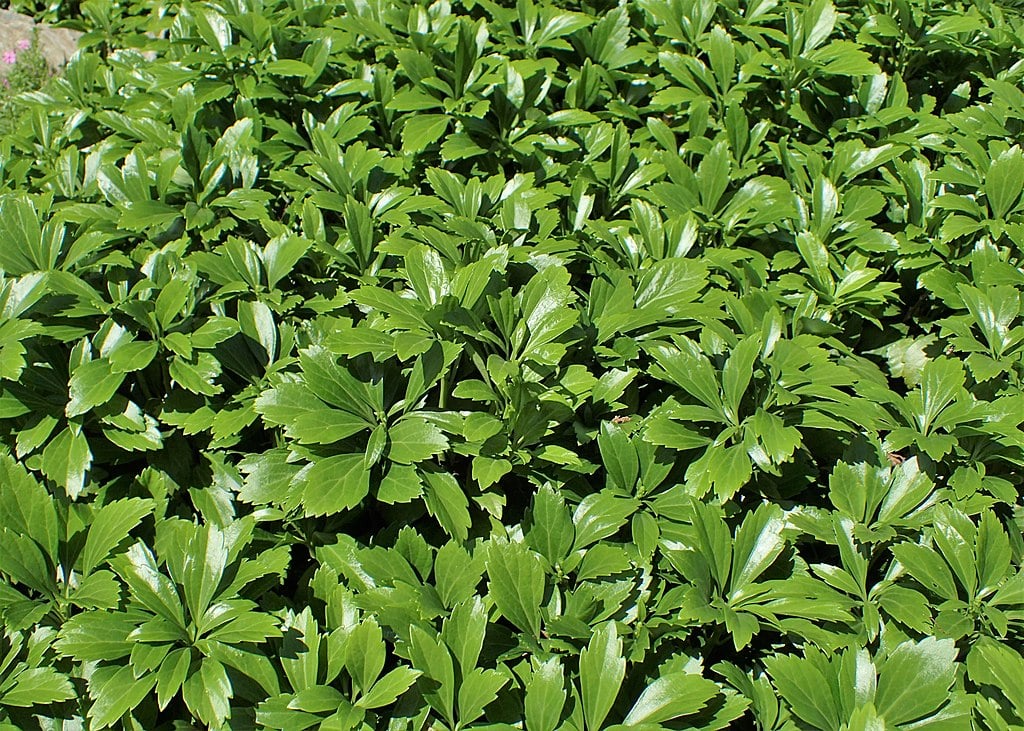 Vinca is tough -- even though its fine texture and spring flowers might make you think otherwise. Vinca likes partial shade, and flowers can range from white to purple, depending on the type you choose.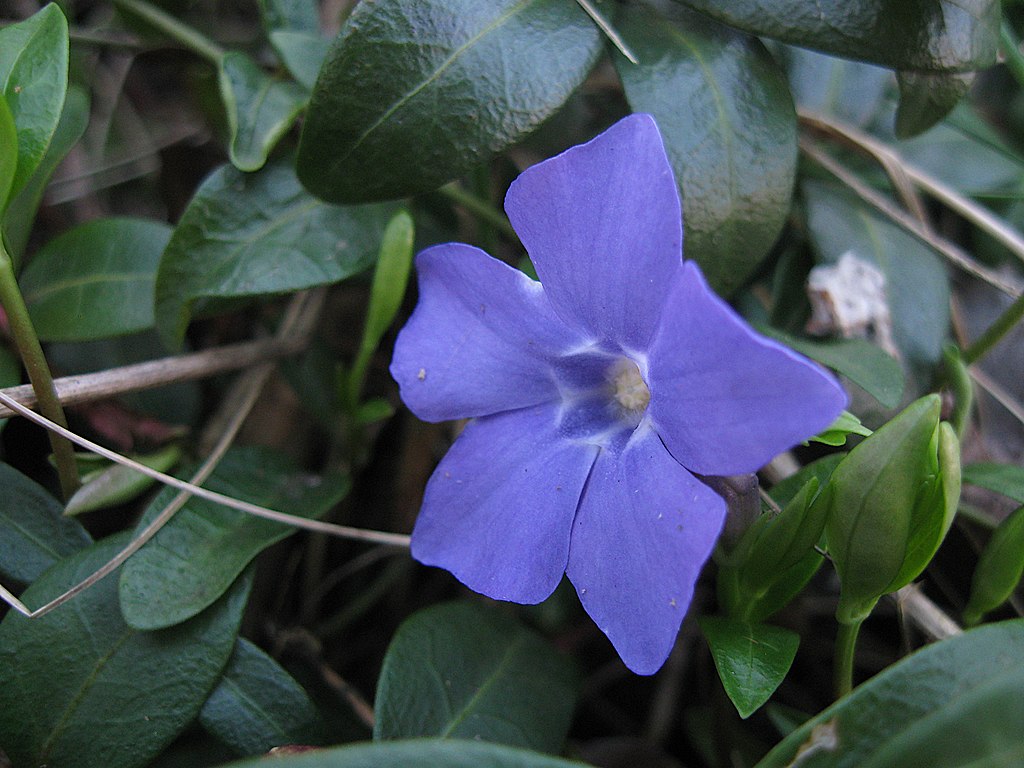 Viburnum
Viburnums are great additions for places where you want to block people from going through as part of your landscaping for high traffic areas.
They are not demanding or fussy plants. And their spring bloom is a delight in any landscape with white flower clusters. Most varieties grow best in partial shade to full sun. Depending on which one you choose, they can grow from 5 to 10 feet tall.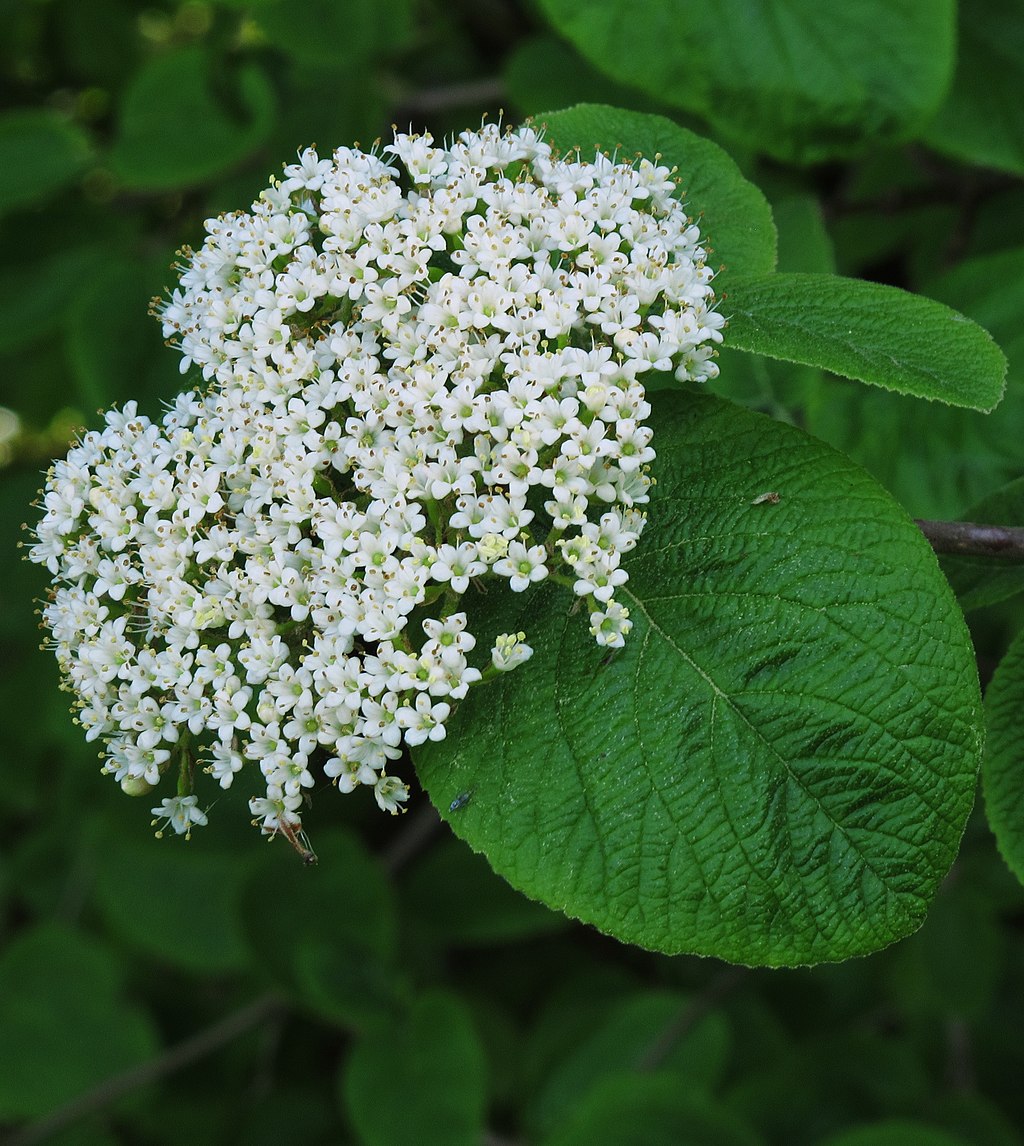 Burning Bush
For another option to discourage cut-through traffic, try burning bush.
Prized for its blazing red leaf color in fall, it pops when planted near gold-leafed plants or other contrasting colors.
This plant for high traffic areas loves full sun. Some compact or dwarf varieties can reach 6 to 8 feet tall.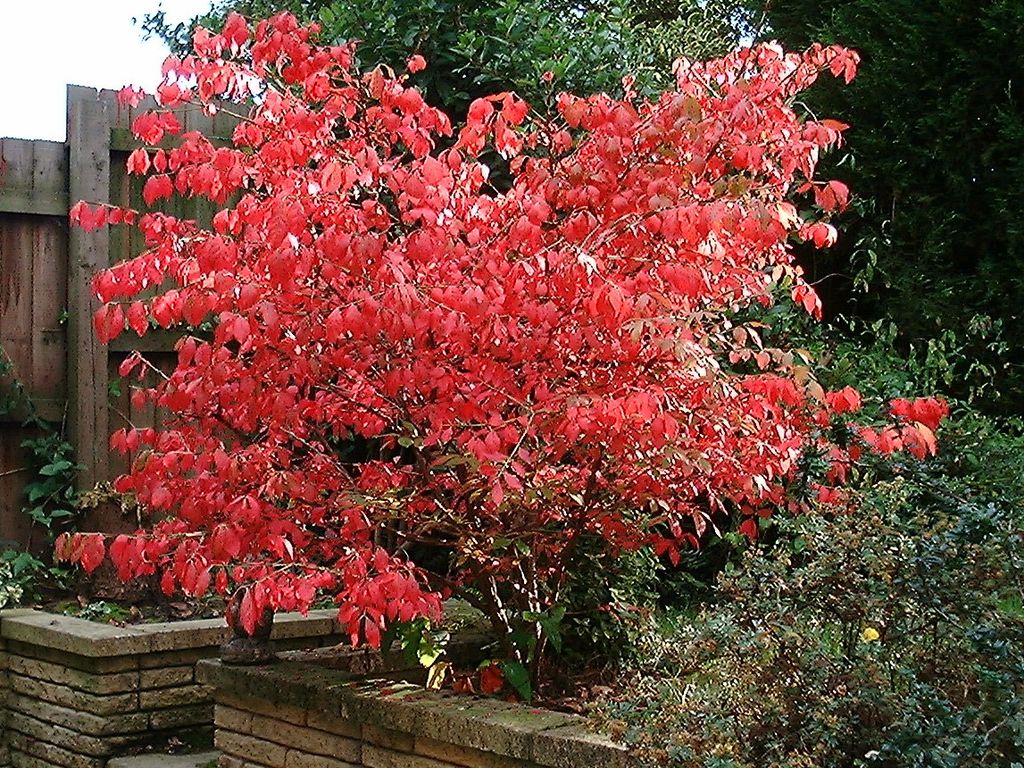 Tough Traffic Needs Tough Plants
High traffic landscaping is certainly a challenge on any commercial landscape.
Have you tried some solutions on your highest traffic places and they haven't quite worked out the way you wanted them to? We understand. These areas aren't always easy to navigate.
Luckily, solving these problems on all kinds of commercial landscapes is our specialty. Let Turfscape professionals review your busy spots and provide a solution that keeps the traffic flowing and your property looking good at the same time.
Want to learn more about how we can help you deal with your high traffic landscaping in Northeast Ohio? Get started today with a free quote. We'll review your options together so you can feel confident and make a great choice.
Image Sources: Blue Dune Lyme Grass, Juniper, Pachysandra, Vinca, Viburnum, Burning Bush